National Basketball Association
National Basketball Association
Hawks stumble into matchup with Suns
Updated
Mar. 4, 2020 7:15 p.m. ET

The slumping Atlanta Hawks will seek to avoid a winless Western swing Wednesday night they visit the Phoenix Suns.
What began as a reasonable trip -- matchups with the Utah Jazz, the Los Angeles Lakers and Phoenix, with the powerful Golden State Warriors interspersed -- turned into a bit of a nightmare after 27- and 15-point drubbings at the hands of the Jazz and Lakers.
Hawks players held a no-coaches meeting in Los Angeles, and it apparently made a positive impact. They led at Golden State for the better part of three periods Monday night before falling just short at the end, 105-100.
Atlanta coach Mike Budenholzer applauded the players' meeting.
"If they want to talk and hammer some things out, that's usually a good thing," the longtime San Antonio Spurs assistant said Monday in Oakland.
Atlanta (10-8) lost six of its past seven after a 9-2 start despite strong play by veteran big man Dwight Howard.
The NBA's career leader among active players in rebounds and blocked shots had a 14-point, 16-rebound performance at Golden State.
Three games earlier, he led a win over the Indiana Pacers with 23 points and 20 rebounds, the 46th 20-20 game of his career.
Howard figures to get some resistance Wednesday night from fellow veteran Tyson Chandler, who had a big game of his own -- 10 points, 15 rebounds -- his last time out, Sunday against the Denver Nuggets.
Chandler missed eight of the Suns' previous 10 games while dealing with the death of his mother earlier this month.
Howard (12.8 rebounds per game) and Chandler (12.0) rank third and fifth, respectively, in the league on the boards this season.
A matchup with the Suns might be just what the doctor ordered for the Hawks. Phoenix (5-13) has the second-worst record in the West and is coming off a 120-114 home loss to Denver.
Point guard Eric Bledsoe poured in a career-best 35 points in the defeat, but he faces a stiffer challenge Wednesday in Hawks counterpart Dennis Schroder.
Atlanta's first-year starter not only contributed a team-high 24 points to the loss at Golden State, but he also helped harass Warriors star Stephen Curry into 6-of-17 shooting.
While Schroder was too quick at times for Curry, he will have to deal with Suns guard Devin Booker on Wednesday.
As Schroder did with Curry, Booker accepts the challenge to be as good on the defensive end as on offense.
"If you want to be great, that's the role you've got to take on," Booker, addressing the media at practice Tuesday, said of being a defensive stopper. "You've got to be a two-way player. All the great players in the league are two-way players."
When the Hawks last saw the Suns, they couldn't handle Booker on the offensive end. Booker had 34 points, his second-best output as a rookie, when the Suns lost at Atlanta last April.
Booker has four 30-point games this season, including one Sunday in the loss to Denver, giving him a total of 10 in his career.
---
---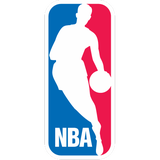 Get more from National Basketball Association
Follow your favorites to get information about games, news and more
---