National Basketball Association
National Basketball Association
Ginobili fuels Spurs to narrow win
Published
Apr. 20, 2011 1:00 a.m. ET

Manu Ginobili felt rusty. He played with a bothersome, bulky black brace on his sprained right elbow and didn't shoot particularly well.
But it was good enough.
Making his playoff debut after top-seeded San Antonio dropped Game 1 without him, Ginobili scored 17 points and lifted the Spurs to a 93-87 win over the Memphis Grizzlies on Wednesday night, evening the first-round series.
''It was uncomfortable,'' Ginobili said of the brace, which he plans to continue wearing through this week and possibly beyond. ''But I felt I did OK. I took some risk. I went for some steals and rebounds and it wasn't that I played worried about getting hit or something.''
That much was clear as the 33-year-old dived and crashed to the court, looking as physically reckless as usual. He stayed questionable until just before tipoff, yet even with Ginobili, the top-seeded Spurs didn't have it easy.
The Grizzlies opened the series with a stunner for their first franchise playoff win. And a 2-0 lead seemed possible down to the final seconds, when Sam Young hit a 3-pointer with 14.9 seconds left to cut the lead to 89-87.
It was the closest Memphis had been since trailing by three midway through the fourth. But George Hill sealed the win at the free throw line, and the Spurs assured that the series will come back to San Antonio.
Game 3 is Saturday in Memphis.
''Manu's Manu, come on,'' Grizzlies forward Shane Battier said. ''I don't care if he's in a body cast, he's going to be out there and he's going to be a handful to deal with. That's why he's a great player.''
Young led Memphis with 17 points.
Tim Duncan had 16 points and 10 rebounds for the Spurs, and Hill and Richard Jefferson added 16 apiece.
But the Spurs didn't win this game without Ginobili.
Exactly one week after spraining his right elbow in the regular-season finale, Ginobili finally returned after unsuccessfully lobbying Spurs coach Gregg Popovich to play in Game 1.
Ginobili struggled with his shot, going 5 of 13 from the field, but got to the foul line 13 times. He had seven rebounds and four assists.
''I haven t played in 10 days. It's not that much, but when you come from 80 games, playing every other game, I was a little rusty,'' Ginobili said. ''Hopefully by the next one, I'll feel better. Used to wearing the thing (brace). Truth is I didn't feel I was having a good offensive game.''
Zach Randolph and Marc Gasol, who combined for 49 points in the opener, were far less dominant in Game 2. Randolph scored 11 points on 5-of-14 shooting and Gasol had 12 points, making just 2 of 9. Gasol had 17 rebounds.
Duncan fouled out of the game in 35 minutes, a sign that the Spurs were far more physical this time around.
''They clogged the paint up,'' Gasol said. ''They came at us from the weak side every time. They said, 'Well, if you guys are going to beat us, you're going to beat us with something else.'''
Tony Allen scored 15 points and Mike Conley had 13 for Memphis.
''They did a great job of taking Zach Randolph out of the game, and we took a lot of jump shots,'' Allen said.
Popovich said following the morning shootaround that since Ginobili's elbow was still sore, the decision came down to whether the ailing All-Star might hurt more than help.
Fearing an 0-2 deficit, the Spurs decided a sore Ginobili was better than none at all.
Despite the bulky brace on his non-shooting arm, Ginobili hardly played with caution. He crashed to the court at least a half-dozen times in the first half alone, charging to the basket with his signature recklessness, and diving for loose balls.
Ginobili was physical enough to fluster Allen, who cursed back down court after getting tangled with Ginobili, then greeted Ginobili for some more words when he returned to the bench.
Tony Parker added 12 points for the Spurs.
Notes: Battier, whose wife gave birth to their daughter following Game 1 on Sunday, returned in time for the Game 2 after not practicing with the Grizzlies all week.
---
---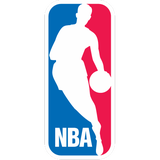 Get more from National Basketball Association
Follow your favorites to get information about games, news and more
---