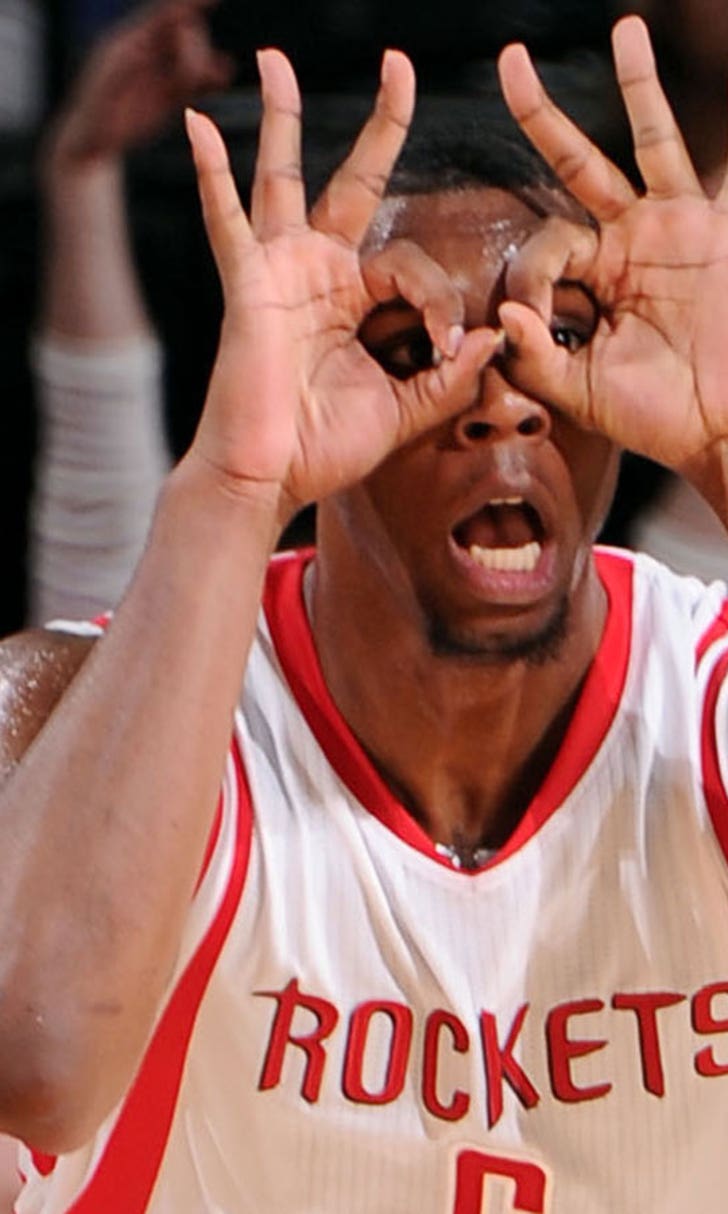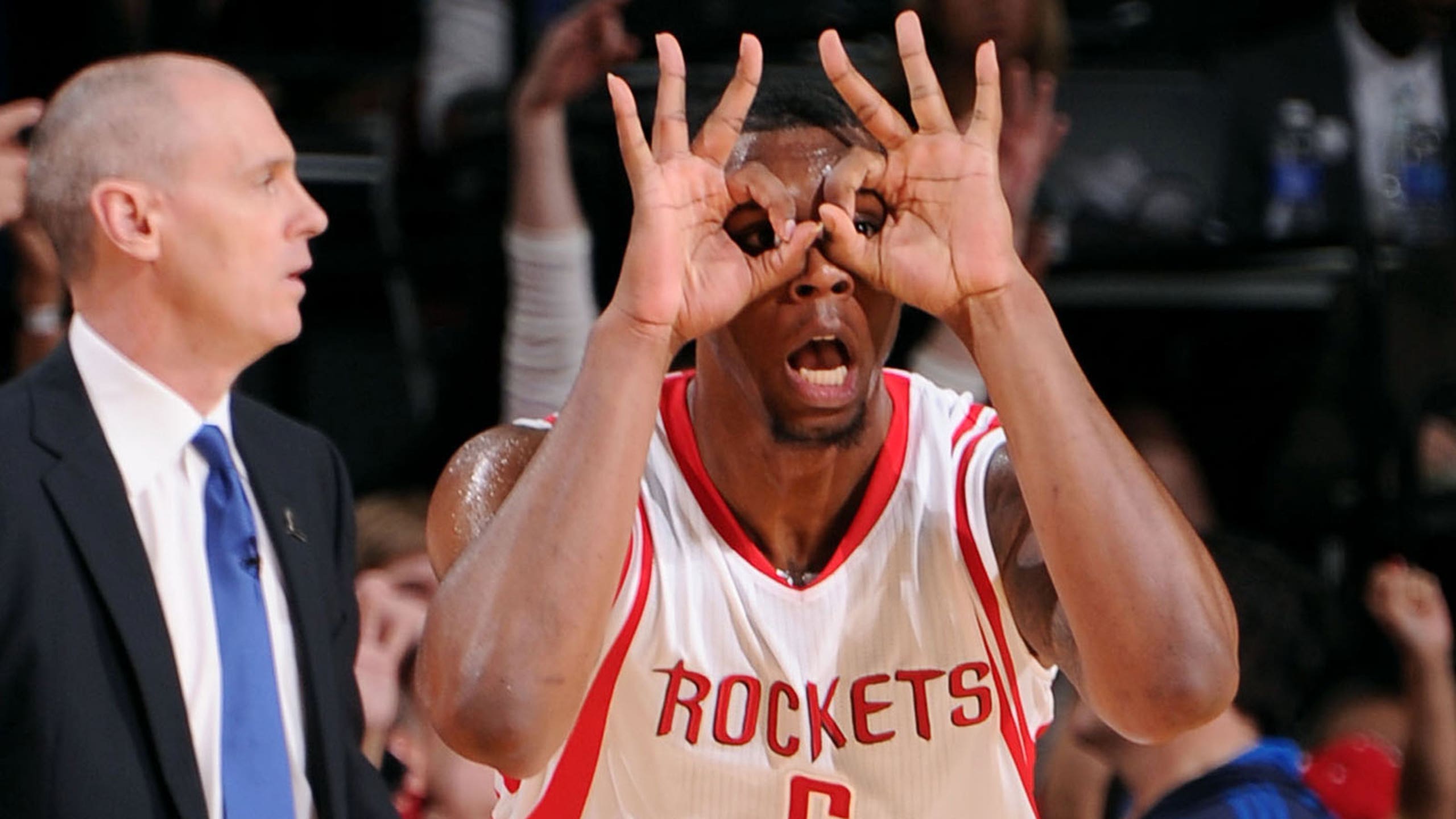 For slow-igniting Terrence Jones, game finally starting to blast off
BY Jeff Caplan • January 14, 2016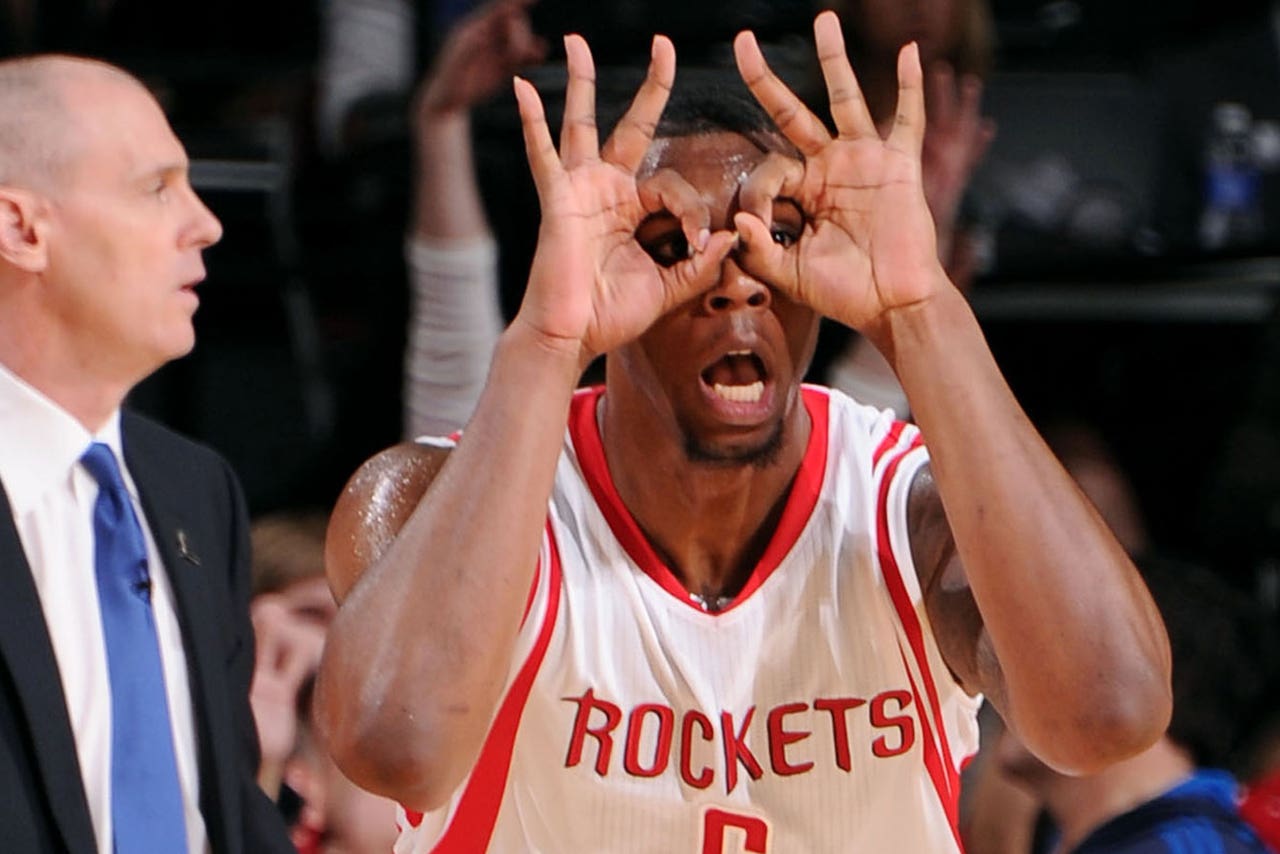 For Terrence Jones, the time is now. He's on the launch pad and the engines have ignited. All that remains to be seen now is if he can truly take off without a crash landing.
The fourth-year forward played in his 34th game of the season in Wednesday's win at Minnesota, already one more than he managed all of last season when injuries constantly dogged him. Jones would seem to be at his healthiest in a while and it's showing up more and more in his recent production -- 54 points and 24 rebounds in the last four games, all Houston victories during this season-best stretch of five consecutive victories.
Jones said, via ESPN:
"It's another challenge," Jones said. "I'm coming from always playing with challenges from playing in Kentucky to Houston. In high school, I've always wanted to be on that best stage, playing against the best teams and best opponents. They just want me to be ready to surpass what we did in the playoffs and change this around this season and be one of the top seeds."
Jones will continue to come off the bench, coach J.B. Bickerstaff said, despite starting the second half against the Wolves. Either way, the 6-foot-9, 252-pounder needs to play a huge role for the Rockets if they hope to again be a contender for the Western Conference crown.
With Donatas Motiejunas continuing to struggle with health issues, Jones' responsibilities on the glass and defensively are magnified. Offensively, he'll find room to operate as defenses key on James Harden's ability to knock down the 3-ball and attack and Dwight Howard's presence inside. His scoring is a bonus.
Jones has taken advantage in the last two games, nailing 4 of 9 shots from beyond the arc. He also added 13 rebounds, four assists, four steals and a block, and was a combined plus-25. It's no wonder that both games were also two of his highest-minute games of the season.
Bickerstaff said he's ready to see Jones' game shine brightly instead of flickering.
"The talent is there with Terrence," Bickerstaff said, via ESPN. "We need to get to a point where it's there every night and we can depend on Terrence because he's a big part of what we do. He's a big part of our big rotation up front -- he, Clint and Dwight right now get all the minutes at the big spots for us. This is the type of performance that he had tonight and [Tuesday, when he scored 20 points] that he's capable of. We just need him to string those performances together."
---
---