Atlanta Hawks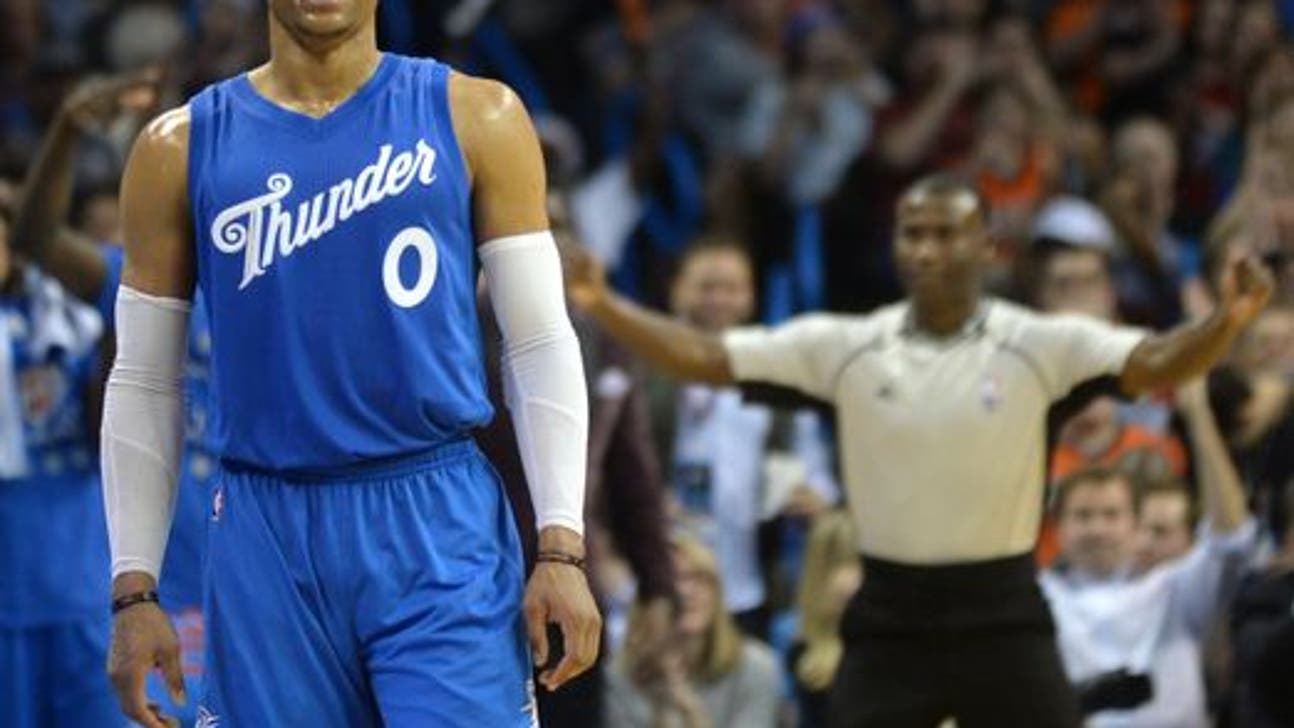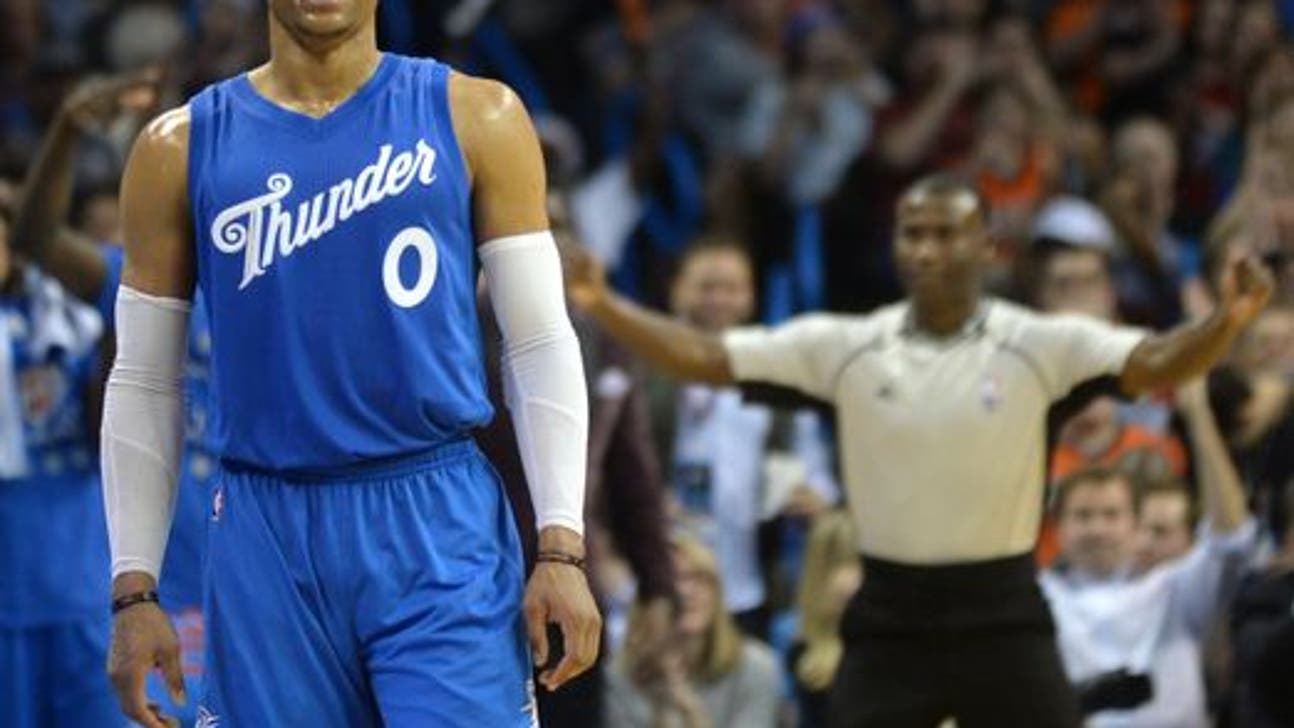 Atlanta Hawks
Five Thunder Takeaways from the Christmas Day Dub
Updated
Mar. 4, 2020 4:44 p.m. ET

Fansided, Tony Heim/FanSided via Thunderous Intentions
Dec 25, 2016; Oklahoma City, OK, USA; The Oklahoma City Thunder bench reacts after a play against the Minnesota Timberwolves at Chesapeake Energy Arena. Mandatory Credit: Mark D. Smith-USA TODAY Sports
For those who celebrate Christmas, the OKC Thunder ended your holiday with an extra present: a 112-100 victory against the Timberwolves.
My oh my what a game. The OKC Thunder pushed their winning streak to three with a dominating performance against Minnesota on Christmas.
It's truly incredible what this team has been able to do without Victor Oladipo these past seven games. Besides two blowouts in the first two games without Dipo, the Thunder have discovered a secret formula for success. That starts with the bench (but more on that later).
Dec 25, 2016; Oklahoma City, OK, USA; Oklahoma City Thunder guard Russell Westbrook (0) reacts after a play against the Minnesota Timberwolves during the first quarter at Chesapeake Energy Arena. Credit: Mark D. Smith-USA TODAY Sports
Per usual, Russell Westbrook was electric tonight. Russ ended Christmas with 31 points, 15 assists and 7 rebounds. That's all the talk about Russ in this column though; we already knew that he was a cyborg.
No, today were going to focus primarily on the Other Guys. 10 of the 11 players who recorded minutes scored tonight, the lone ranger being Kyle Singler (also more on that later).
You know what? I should probably stop teasing these takeaways and get right to it. Let's begin this wonderful ride.
One more thing. Yes I realize the clips I use are not from the Christmas Day game, but the fantastic site 3ball.io has not uploaded clips yet and the game has not been made available on League Pass yet for me to cut clips. Sorry for trying to get this to you all as quickly as possible. NOW let's begin.
Dec 25, 2016; Oklahoma City, OK, USA; Oklahoma City Thunder center Enes Kanter (11) drives to the basket in front of Minnesota Timberwolves forward Jordan Hill (27) during the fourth quarter at Chesapeake Energy Arena. Credit: Mark D. Smith-USA TODAY Sports
5. Sam Presti needs to find a way to keep Enes Kanter
During the offseason, I was incredibly vocal about trading Kanter. It wasn't that I thought he was a bad player, I just didn't think the Thunder could afford to keep paying him. Well he's proved me wrong.
The sign of a dedicated basketball player is when they come back every year with a new facet to their game. Well Kanter has done that and MORE this season. Obviously that starts on the defensive end.
Dec 25, 2016; Oklahoma City, OK, USA; Oklahoma City Thunder center Enes Kanter (11) hugs guard Russell Westbrook (0) after a play against the Minnesota Timberwolves during the fourth quarter at Chesapeake Energy Arena. Credit: Mark D. Smith-USA TODAY Sports
Enes has become infamous for his below-below-below-average defense; that's just not the case anymore. Kanter's improved his Defensive Box Plus/Minus numbers from a -3.1 last season to a -1.2 this season per Basketball Reference. He's blocking .5 shots more per game and his steals are slightly up as well, despite playing fewer minutes. He still isn't great, but he's getting close to becoming an average defender. That's good enough considering his immense offensive talent.
Now you're probably asking why this is a takeaway from tonight's game specifically? Because as soon as Kanter came on the court the Thunder began chipping away at the early Minnesota lead.
OKC's second-unit ran their offense through Kanter, and it worked to perfection. If Minnesota doubled down low, Kanter would find the open man (another facet of his game that he's worked on). If they didn't he'd score two points.
Enes' final stat line tonight: 20 rebounds, 4 rebounds, 4 assists and a +/- of +17. Remember, Kanter is only 24-years old so he's only going to keep improving. He's happy here in Oklahoma City as the leader of the bench; he's also over-qualified for that role.
There just aren't many bigs in the NBA who can do this:
It's going to be tough to keep Kanter with the current salary cap situation. But if there's a person who can figure that out, it's Sam Presti. Enes is one of the best offensive weapons on the block in the NBA, yet his game is becoming so much more than that.
Hopefully we will get to see his progression as a basketball player in a Thunder uniform.
Oct 11, 2016; Dallas, TX, USA; Dallas Mavericks guard J.J. Barea (5) passes the ball around Oklahoma City Thunder center Enes Kanter (11) and guard Alex Abrines (8) during the first half at the American Airlines Center. Credit: Jerome Miron-USA TODAY Sports
4. The more Alex Abrines plays, the better his defense gets
If you read Thunderous Intentions even remotely, you know I love Alex Abrines. I recognize it is an irrational love, but the Spaniard Sharpshooter reminds me of…well a much much much much more talented/athletic me back in the day.
Abrines is starting to show his potential as a knockdown shooter, hitting 9-19 from deep in his last three games. The Thunder desperately need shooting, but the Spaniard Sharpshooter hasn't been able to find consistent minutes because he was atrocious on the defensive end to start the season.
Watch this clip against Tyler Johnson of the Miami Heat.
He's a second too slow on Johnson's initial move, and from there it gets worse. Abrines jumps wayyyy too early trying to block the layup attempt, resulting in a petty foul. He's lucky Johnson missed the and-one opportunity.
A few games later and Abrines found himself in a seven-game stretch where he only played one minute. Since the Victor Oladipo injury though, the rookie has made the most of his opportunity.
Watch now as he guards Tyreke Evans (a better player than Johnson).
This time Abrines steps with Evans as he makes the first move. Eventually Evans has nowhere to go and Abrines smartly swipes through to create the turnover. A lot of this improvement has to do with pure confidence.
At the beginning of the season the 23-year old looked afraid of the moment. He wasn't used to the athletes of the NBA nor the physicality compared to the Euroleague. But the more he gets playing time, the less apprehensive he looks.
Want your voice heard? Join the Thunderous Intentions team!
Look, Abrines is still a pretty terrible defender. But at least he isn't allowing penetration every time his man touches the ball. Go back and watch him defend Zach Lavine tonight. Lavine is one of the most athletic players in the league, but Abrines was able to stay in front most of the time tonight. He even locked down Andrew Wiggins on a possession.
The way he's shooting, Billy Donovan can't keep him off the court. If the Thunder have so much hope for Domantas Sabonis and are willing to put up with his deficiencies, they should do the same with Abrines. Alex doesn't have the ceiling of Domas, but he can be a darn good side piece for this team in the future.
3. Kyle Singler defines the laws of science
I really don't get it. Somehow, someway, every time Kyle Singler steps on the court the OKC Thunder play well. A quick search of "Kyle Singler" on Twitter would tell you otherwise.
The list goes on. And on. And on. The thing is, none of these people are wrong. Singler is not a very good NBA basketball player. But the Thunder play like the Warriors when he's on the court.
Take tonight for example. Singler played five minutes, where he recorded one statistic: a foul. Yet, the Thunder outscored Minnesota by eight points in that span. In his seven minutes against Boston he shot 1-2 from the field and that was it. But the Thunder outscored Boston by 5 with him in.
Dec 19, 2016; Oklahoma City, OK, USA; Atlanta Hawks guard Dennis Schroder (17) drives to the basket in front of Oklahoma City Thunder forward Kyle Singler (15) during the fourth quarter at Chesapeake Energy Arena. Credit: Mark D. Smith-USA TODAY Sports
Than we go over to the advanced stats. Singler is part of three of the Thunder's seven best two-man lineups according to net rating. With five-man lineups who have played at least five minutes together (thankfully Singler doesn't play that much), Singler is a part of three of the best nine.
But here's the best one….
HIS NET RATING OF 5.5 IS THE EXACT SAME AS RUSSELL WESTBROOK. That's right folks, the Thunder outscore team's at the same rate with Russell Westbrook on the court as they do with Kyle Singler on the court.
The only way I can explain this is that the rest of the team realizes they have to step it up once he touches the floor.
Honestly props to Singler. Keep defying all of us who think we know about this game Kyle, you obviously are way ahead of your time.
2. When Steven Adams eats, the OKC Thunder eat
Approximately 95% of Thunder fans will tell you they want Steven Adams to be a bigger focal point in the offense. The $100 million man will never be worth that money if he doesn't become an offensive force; he can't develop if he isn't getting fed the ball down low.
Dec 25, 2016; Oklahoma City, OK, USA; Oklahoma City Thunder center Steven Adams (12) dunks the ball against Minnesota Timberwolves forward Gorgui Dieng (5) during the fourth quarter at Chesapeake Energy Arena. Credit: Mark D. Smith-USA TODAY Sports
Tonight The Big Kiwi finished with 22 points on 9-12 shooting from the field and 4-4 from the charity stripe. The double-digit shots are what's important; when Adams reaches 10 attempts the Thunder are 7-3 this season.
The big reason for this starts and ends with the overall offensive gameplan. When the Thunder make it an emphasis to pound the paint, they win. Oklahoma City isn't a good three-point shooting team, yet they tend to fall in love with the shot in some games.
Adams isn't the low-post threat that Enes Kanter is, but he's a match made in heaven for Russ in the pick & roll. The play is almost unstoppable, especially when Russ has it going like he did tonight. Adams' man is forced to shade Russ, giving the 23-year old a clear opening to the rim. Like this:
The more Westbrook and Adams run that pick & roll, the better off the Thunder are. It brings the opposing team's center away from the rim and mobilizes two of the best athletes at their respective positions into open space.
Even if it isn't in the pick & roll, it's important for the Thunder to give the ball to Adams down-low. Like I said earlier, Adams needs to become a more consistent offensive force in order to be worth that large contract, so giving him more touches will only help his game in the long run.
Oct 26, 2016; Philadelphia, PA, USA; Oklahoma City Thunder guard Semaj Christon (6) dribbles against the Philadelphia 76ers during the first half at Wells Fargo Center. Credit: Bill Streicher-USA TODAY Sports
1. The OKC bench is becoming LEGIT
Maybe I'm getting to carried away with the whole "legit" thing, but this second unit deserves a ton of credit for the way they've played recently. As a whole, the bench has outscored their opponents while on the court for five straight games; that's a far cry from what we saw at the beginning of the season.
The thing is this isn't supposed to be happening. When Oladipo went out, an already decrepit second unit lost their best/only perimeter playmaker. So Billy Donovan took a different approach, and implemented more sets for the bench to employ.
More from Thunderous Intentions
Kanter and Semaj Christon are the only players on the left side of the court, giving Enes ample space to work. The only way to stop Kanter is to double down; when that happens Christon has a clear cut to the basket.
We saw the same idea tonight against the Timberwolves except this time with a shooter. Kanter would post up with Abrines waiting on the wing in case his man doubled. As soon as Abrines' man left, Kanter kicked it out and Viola! Three points to the good guys.
These type of simple plays are something I've been clamoring for all season. The problem was Christon held the ball for too long at the top of the key. Now Billy is forcing him to get into a set more quickly, and it's allowed the second unit to finally be worthy of being apart of a Russell Westbrook team.
---
---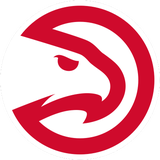 Get more from Atlanta Hawks
Follow your favorites to get information about games, news and more
---