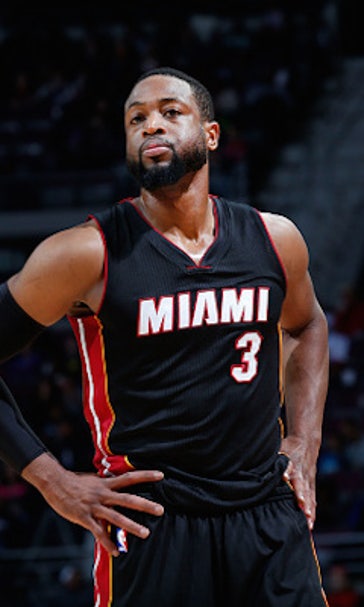 Dwyane Wade, Heat reportedly progressing in contract talks
July 1, 2015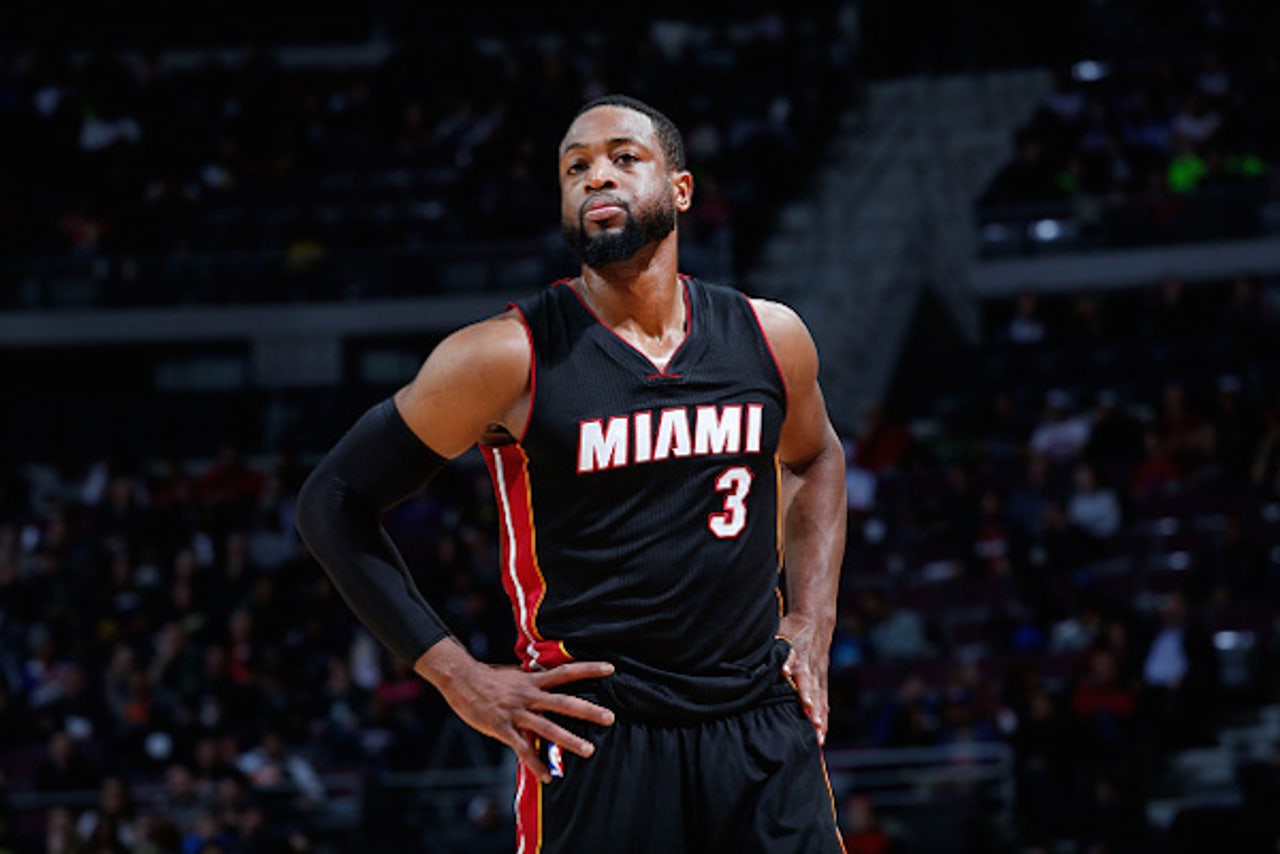 By Steve DelVecchio
Dwyane Wade is one of the more intriguing names on the free agent market, as very few people can picture him in a uniform other than the Miami Heat one he has worn throughout his entire NBA career. In all likelihood, they won't have to.
According to Adrian Wojnarowski of Yahoo Sports, Wade and the Heat are progressing in contract talks over what is likely to be a multi-year contract.
There have been reports that Wade — who opted out of a contract he signed last summer that gave the Heat financial flexibility — could leave Miami to sign with a team like the Los Angeles Lakers. Wade's father also created speculation when he wore this shirt to a recent church event.
Wade is said to be seeking $20 million per season, as he hopes the Heat will reward him for his loyalty over the years. After all, the 11-time NBA All-Star has never been the highest-paid player on his team during his 13-year NBA career. However, the Heat seem to be floating an offer that is far less than $20 million a year.
There will likely be a compromise, with Wade getting a raise over what he would have been paid if he opted into the final two years of his last contract. Simply put, 33-year-old basketball players who have battled knee issues don't have a ton of leverage.
More from Larry Brown Sports:
---
---