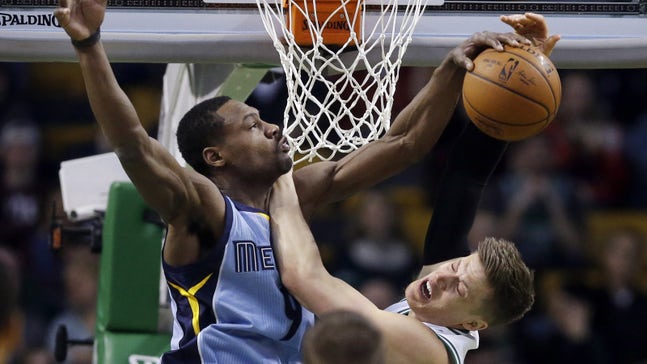 Do the Celtics regret letting Tony Allen go?
Published
May. 7, 2015 11:09 a.m. ET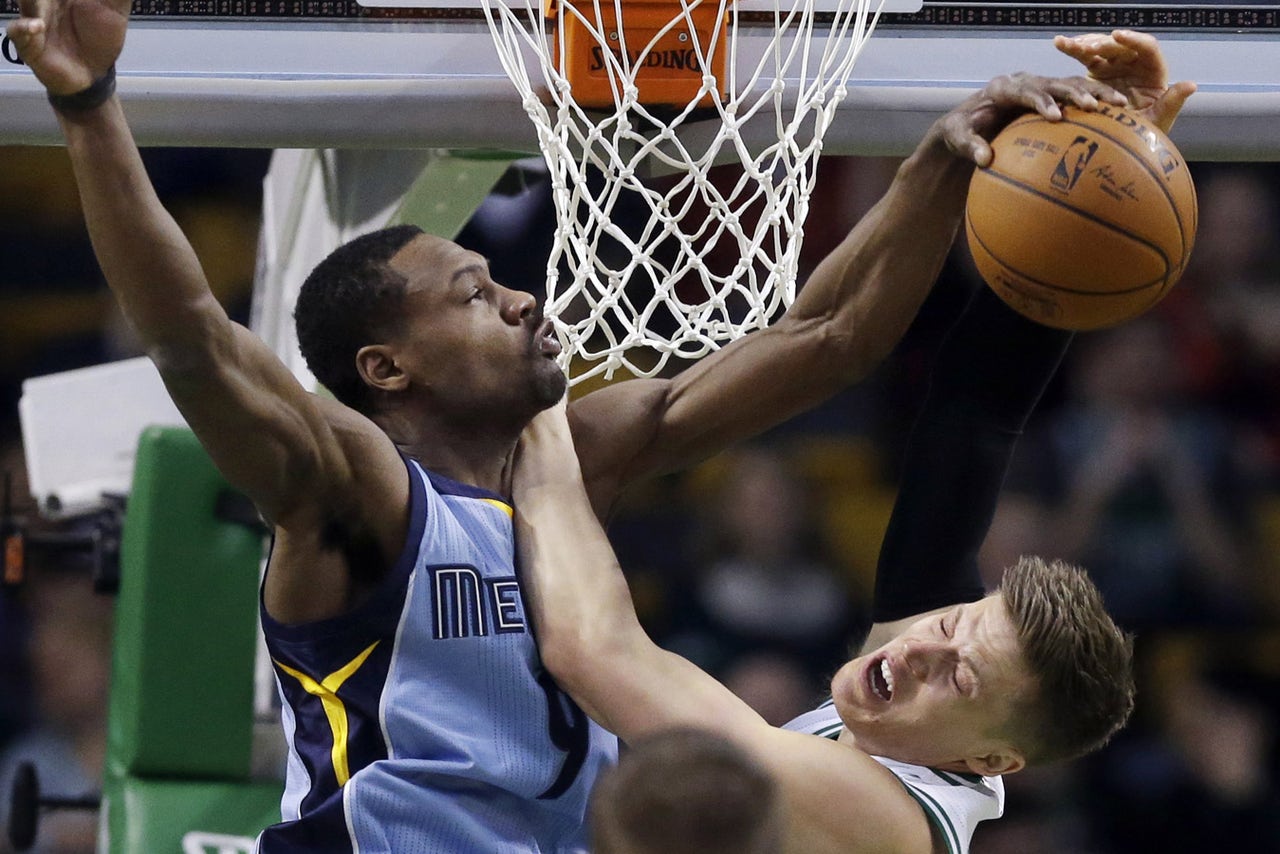 Before he joined the NBA's "First-team All-Defense" club, Grizzlies guard Tony Allen was a spry bench player for the Boston Celtics. 
He spent five seasons in green, experiencing some all-time dark days (2005-2007), winning a title as Ray Allen's break-in-case-of-emergency backup and losing in the 2010 NBA Finals in a seven-game classic against the Los Angeles Lakers. 
That series was Allen's last in Boston. The following season he packed his bags for Memphis, where his career subsequently took off. Was letting him walk a mistake? Here's CBS Boston's Brian Robb with more:
"Allen was a critical role player for Boston in the 2010 improbable run to the NBA Finals as he played the kind of defense in limited spurts on Kobe Bryant, LeBron James, and Vince Carter that we saw again last night against Thompson...The loss of Allen via free agency can't be entirely blamed on Ainge. Memphis offered Allen a starting job, something Ainge couldn't do with Paul Pierce and Ray Allen firmly entrenched in the starting five. Still, Boston likely would have been able to make up for reduced playing time with dollars, and Boston's offer was not sufficient enough in Allen's eyes to stay in Beantown."
Despite spending his athletic prime with the Celtics, Allen's best days (by far) have come with the Grizzlies, and it's unlikely he would've blossomed without leaving the nest. Celtics general manager Danny Ainge eventually drafted Avery Bradley and Marcus Smart, two defensive stoppers who're often compared to Allen.
But there can only be one Grindfather. 
(h/t: CBS Boston)
Photo Credit: AP Photo/Elise Amendola
---
---