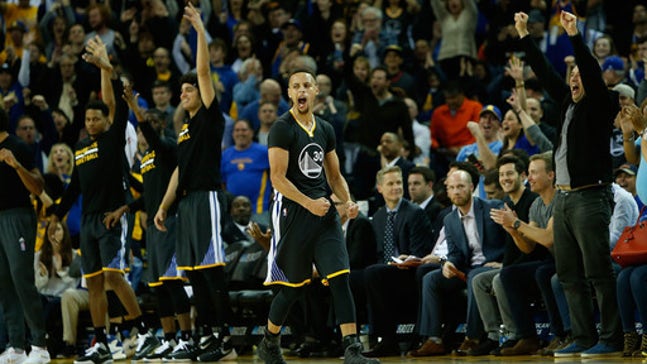 Curry's big fourth quarter rallies Warriors past Suns
Published
Mar. 13, 2016 4:17 a.m. EST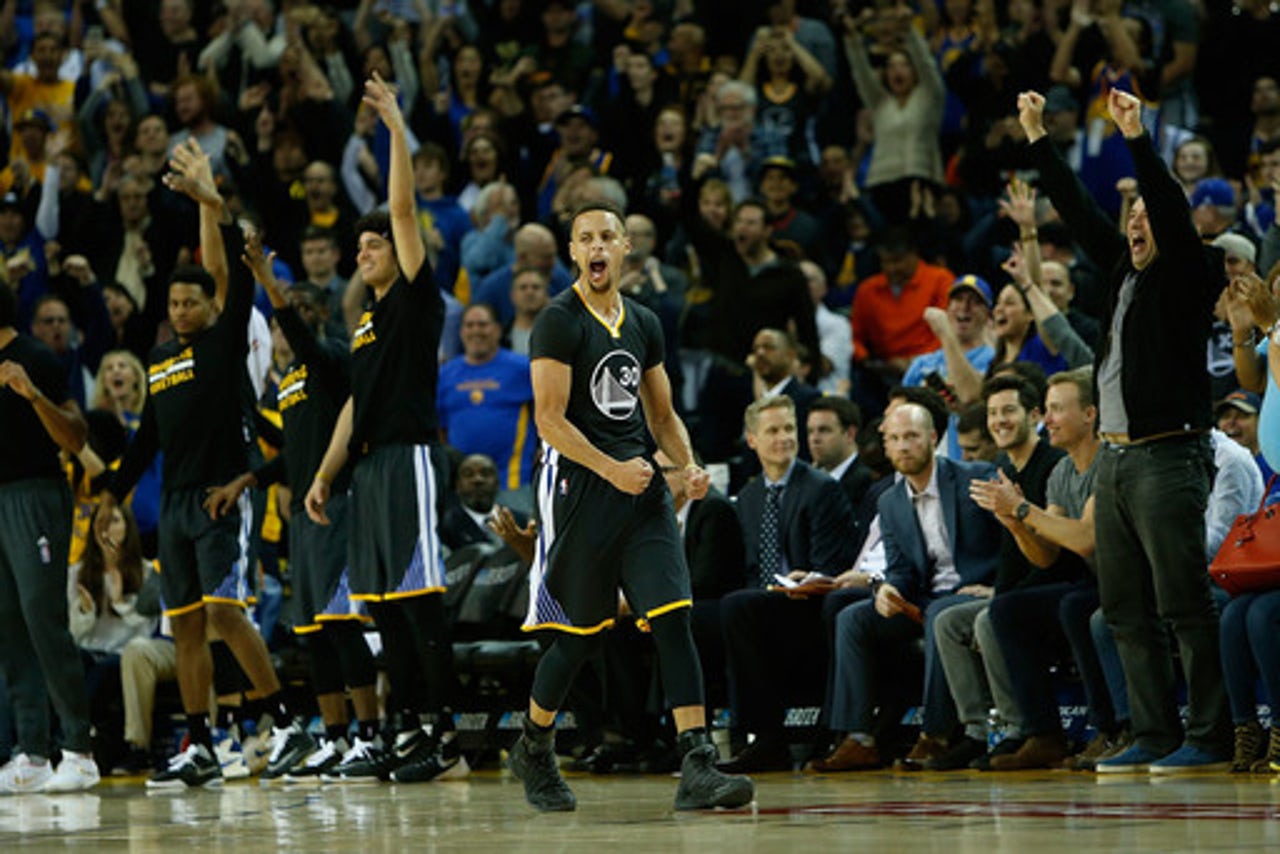 OAKLAND, Calif. (AP) Stephen Curry scored 15 of his 35 points in the fourth quarter and the Golden State Warriors rallied from a nine-point deficit over the final 12 minutes to beat the Phoenix Suns 123-116 on Saturday night.
Curry, who spent most of the third quarter on the bench in foul trouble, made three of his seven 3-pointers in the fourth, including two as part of a 18-8 run to close out the game.
The NBA's reigning MVP capped his night with a behind-the-back pass to Shaun Livingston for a layup that helped extend the Warriors' record home winning streak to 48 games.
Golden State (59-6) also stayed one game ahead of the pace of the 1995-96 Bulls, who set an NBA record with 72 wins.
Marreese Speights added 25 points and nine rebounds off the bench, Klay Thompson scored 20 points and Draymond Green had 19 points and six assists.
---
---