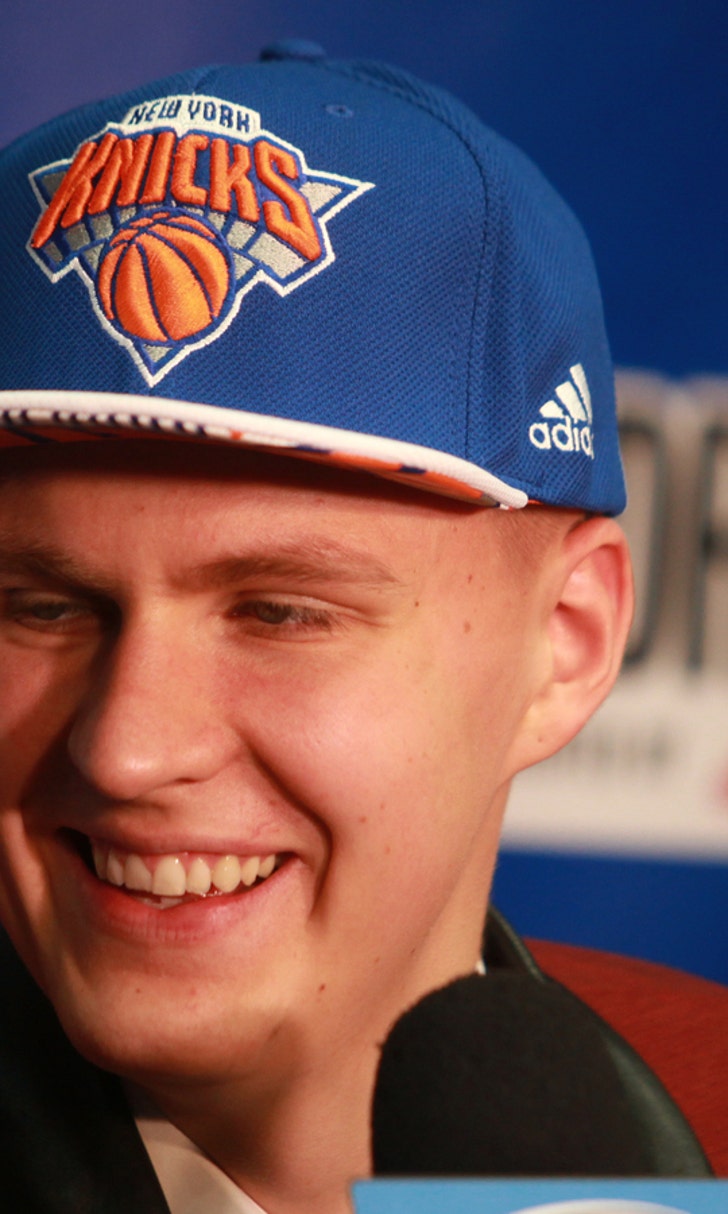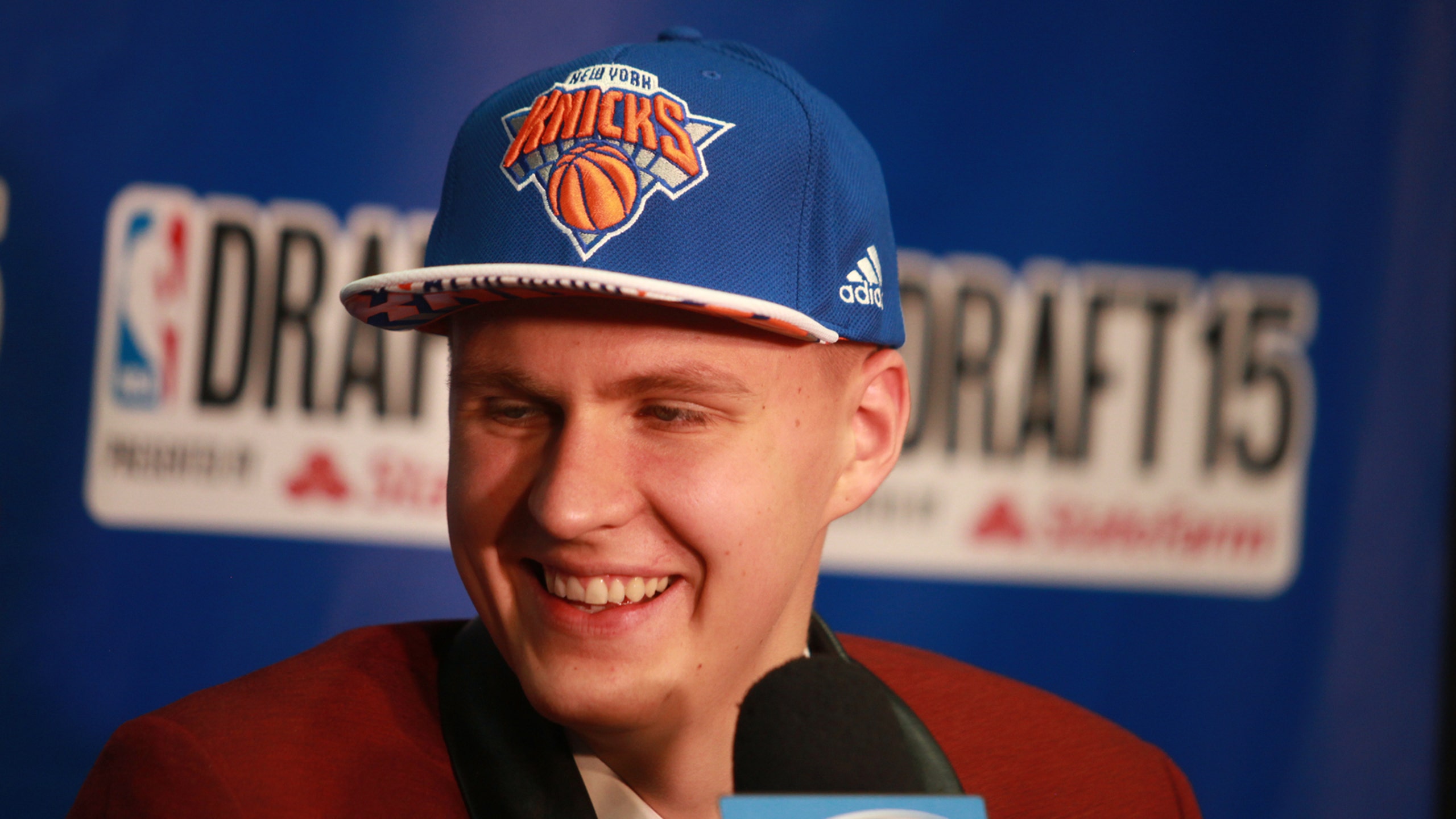 'Crying Knicks Fan' from NBA Draft meets Kristaps Porzingis
BY foxsports • January 11, 2016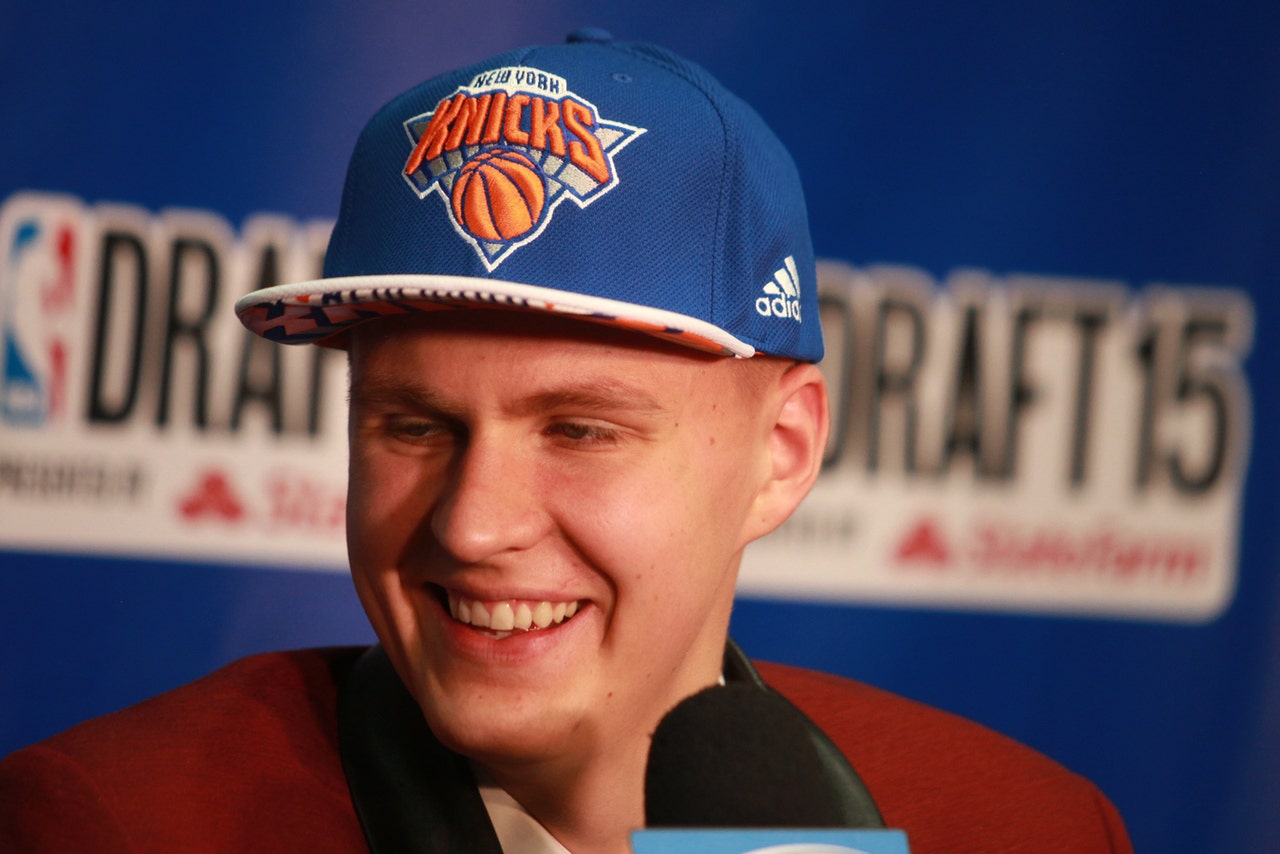 When the Knicks selected Kristaps Porzingis with the No. 4 overall pick in the 2015 NBA Draft, many watching in New York weren't thrilled. One young fan even cried. Now, that's all changing.
While many were initially upset with New York's selection of the talented Latvian power forward, tides have changed as Porzingis has wowed the league with exciting highlights and consistently impressive play on the court. He averages 13.6 points, 8.0 rebounds and 2.0 blocks per game.
Porzingis, who was New York's highest draft selection since Patrick Ewing in 1985, has come full circle. He took a selfie with that same young fan from draft night, the self-labeled "Crying Knicks Fan," on Sunday night. The kid even said "I am your number 1 fan now!" in his caption. (Note: yes, his Instagram handle is legitimately @CryingKnicksFan. He may be young, but clearly he and his parents understand branding.)
This plan may have been in the works for awhile. In a recent post on the NBA Rookie Diaries, Porzingis discussed the young fan.
"I told my brother whenever he sees that kid he's got to bring him to the sideline so we can take a picture," wrote Porzingis, via NBA.com. "I will joke around with him a little bit, but not too hard. He's still a kid. What would I say to him? I would ask if it was him who was crying at the draft and why was he crying."
Various Instagram posts explain that Porzingis' older brother did, in fact, set up the meeting. Did the kid apologize to Porzingis for not, at first, believing?  
Bryan Kalbrosky produces digital content for FOXSports.com. For more, follow him on Twitter @BryanKalbrosky.
---
---