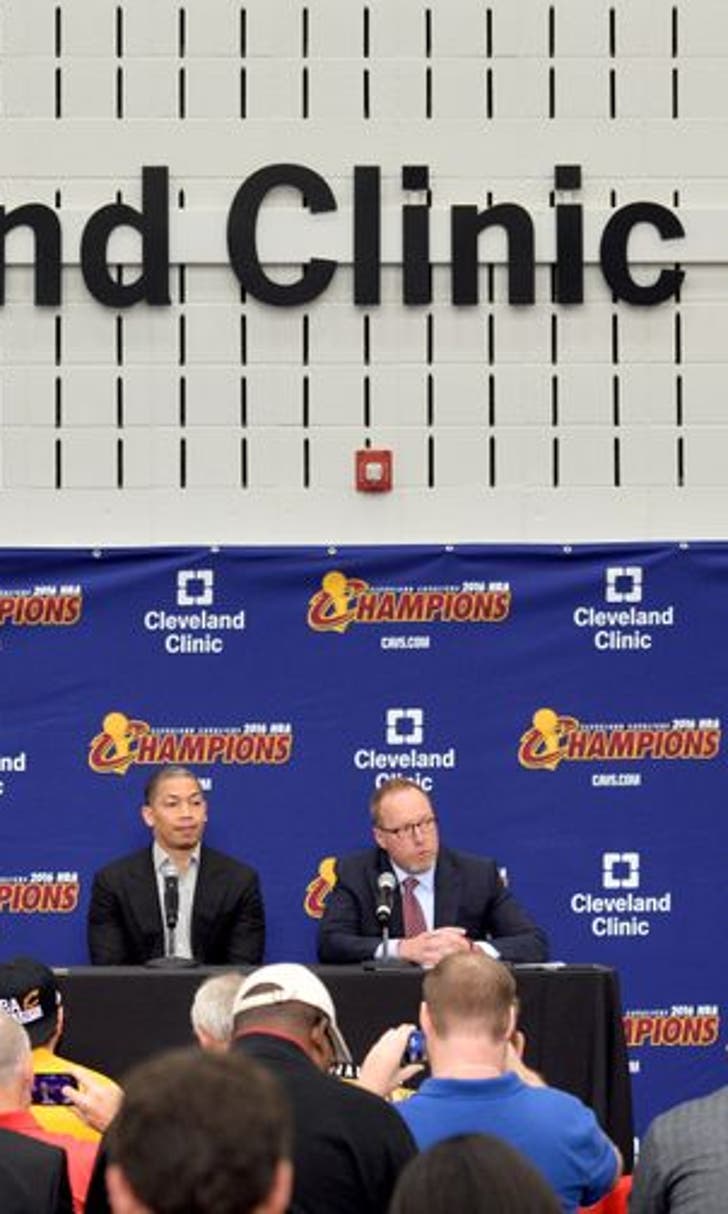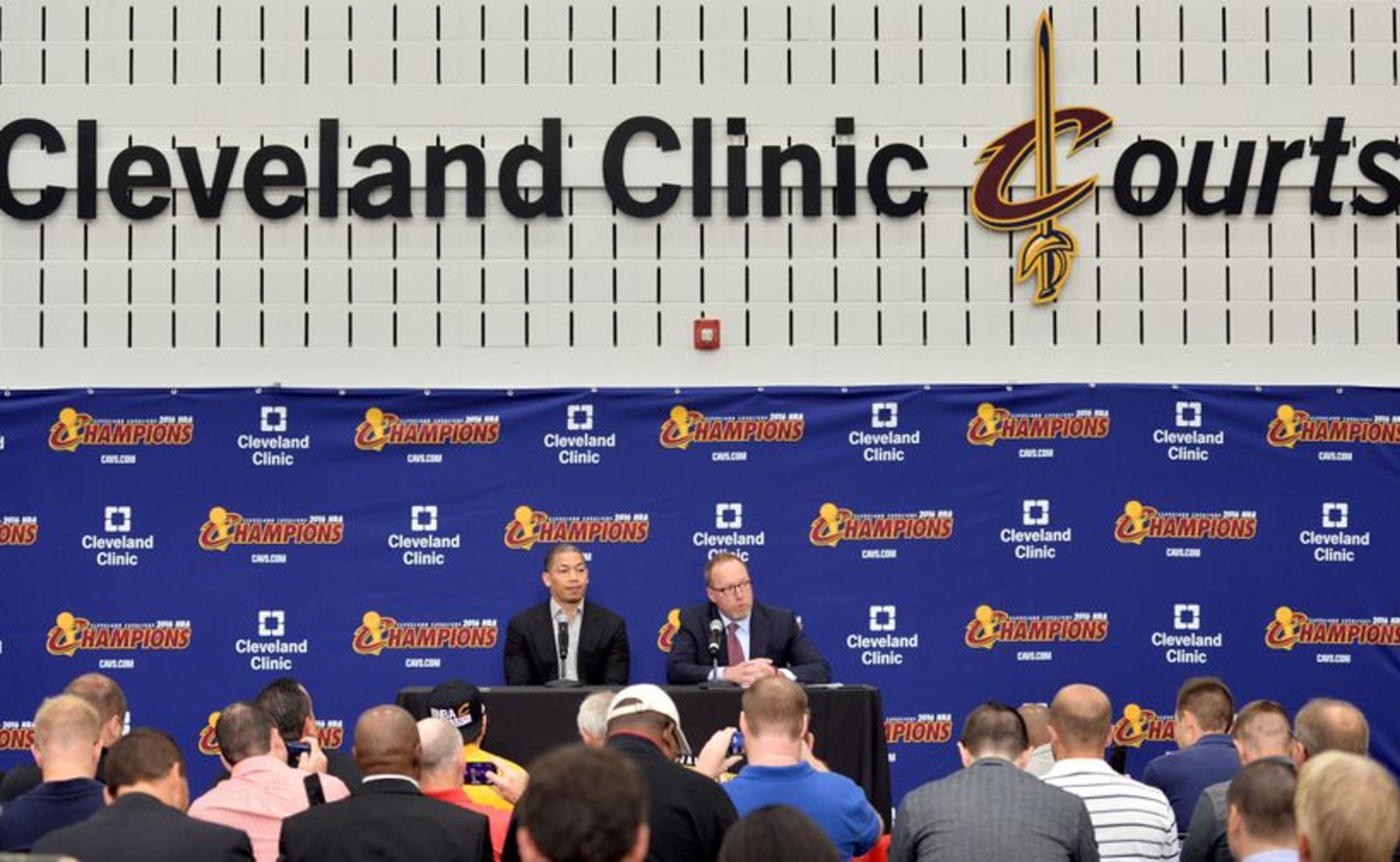 Cleveland Cavaliers Should Get In On Atlanta Hawks-Paul Millsap Deal
BY Fansided and Quenton Albertie/FanSided via King James Gospel • June 30, 2017
Dec 23, 2016; Denver, CO, USA; Atlanta Hawks forward Paul Millsap (4) reacts after a play in the fourth quarter against the Denver Nuggets at the Pepsi Center. The Hawks won 109-108. Mandatory Credit: Isaiah J. Downing-USA TODAY Sports
The Cleveland Cavaliers should get in on the Atlanta Hawks next trade in a three-team deal as the Hawks talk to suitors about Paul Millsap.
The Cleveland Cavaliers should try to get in on a three-team deal as the Atlanta Hawks look to trade Paul Millsap.
The Cleveland Cavaliers, down to their last three real trade assets, are armed with a $9.6 million trade exception, a 2018 first round pick and EuroLeague sensation Cedi Osman. That may be enough to net them a decent point guard, or center, if the team opts to sign one of the three-point guards returning to full health in free agency.
With that being said, the Cleveland Cavaliers trade with the Atlanta Hawks for Kyle Korver has yet to be finalized. Currently, the Hawks are looking for a third team to take the contract of Mike Dunleavy Jr. and if they can't find one, they'll keep him. Yet, in trading away Paul Millsap to another team, throwing in Dunleavy could be seen as a major haul for certain ball clubs.
As of right now, two of the teams rumored to have significant interest in Millsap are the Sacramento Kings and New Orleans Pelicans.
Jan 4, 2017; Orlando, FL, USA; Atlanta Hawks forward Paul Millsap (4) drives to the basket as Orlando Magic center Bismack Biyombo (11) defends during the second half at Amway Center. Atlanta Hawks defeated the Orlando Magic 111-92. Mandatory Credit: Kim Klement-USA TODAY Sports
What Are The Kings And Pels Giving Up For Millsap
With a contract valued at $20 million, both the Kings and the Pelicans have to trade pieces that aren't just valuable on the court but raking in the cash off of it. For the Kings, the player is most likely centered around Rudy Gay, who is being paid $13 million this year but has also publicly stated he won't re-sign with Sacramento this summer. For the Pelicans, that player could be Jrue Holiday, Solomon Hill or Tyreke Evans as they're traded away with Terrence Jones, a player who may have become expendable with the Pels' Donatas Motiejunas signing.
Nov 11, 2016; Washington, DC, USA; Cleveland Cavaliers guard Mike Dunleavy (3) and Washington Wizards guard Tomas Satoransky (31) dive for a loose ball in the third quarter at Verizon Center. The Cavaliers won 105-94. Mandatory Credit: Geoff Burke-USA TODAY Sports
What Does That Have To Do With Dunleavy Jr.?
With Dunleavy Jr.'s contract, the price the Kings or the Pelicans pay will be more substantial. Nonetheless, he's a player who could help both teams with his reputation as a three-point threat and his intangible qualities. The son of a coach and a heady veteran who has one of his best friends in all-around nice guy Shane Battier, Dunleavy Jr. could help stabilize potentially volatile locker rooms. In New Orleans, the elder statesman of their team is Quincy Pondexter. In Sacramento, their best locker room vet is Garrett Temple.
Neither player can do it by themselves though.
To add, in trading away Gay, the Kings lose one of their top perimeter threats. The Pelicans only have two forwards shooting 34.0 percent from behind the line or better (league average for threes). Dunleavy Jr., who shoots 37.6 percent from three-point range for his career, knocked down 50.0 percent of his threes in December.
Ultimately, Dunleavy Jr., in addition to a first round pick would be valuable for a team. However, at 36-years-old and the Cavs 2018 pick likely being one of the lowest first-round picks Osman may have to be thrown in because of his youth at 21-years-old and his own ability to shoot (48.8 percent three-point field goal percentage in EuroLeague. Those pieces, in addition to Paul Millsap, could get a team to bite on throwing in another player.
Dec 4, 2016; New York, NY, USA; Sacramento Kings center Kosta Koufos (41) keeps New York Knicks forward Carmelo Anthony (7) from the net during the first quarter at Madison Square Garden. Mandatory Credit: Anthony Gruppuso-USA TODAY Sports
What Can The Cavs Receive In A Trade With SAC?
What's interesting to note here is that while the Sacramento Kings have a large collection of centers the New Orleans Pelicans have a similar logjam at point guard.
The Sacramento Kings, having decided to move DeMarcus Cousins to center, now have three players listed behind him on the depth chart: Kosta Koufos, Willie Cauley-Stein and Georgios Papagiannis.
Of those three, Koufos makes the most sense.
Having played at Ohio State University, Koufos is  a familiar name from both his collegiate days and the year that the Cleveland Cavaliers acquired Timofey Mozgov. The Canton, Ohio-native has an interesting skill set for a big man but is most valuable as a big body who can protect the rim. At 7-foot-0 and 265 with a career average of 1.8 blocks per game, Koufos is perfect for a Cavs team that lacks size, depth and rim-protection at the center position. He's not going to do it with athleticism but with intelligence as he tries to get to the right spot at the right time to make a defensive play.
Offensively, he doesn't have much range on his jump shot so he isn't a big floor spacer but he isn't constricted to post-ups inside either with a career shooting percentage of 43.7 percent from 3 to 10 feet. That's enough space for James to make passes to him from the paint once Koufos makes a timely cut towards the rim.
Dec 30, 2016; New Orleans, LA, USA; New Orleans Pelicans guard Langston Galloway (10) reacts after hitting a three point basket against the New York Knicks during the first quarter of a game at the Smoothie King Center. Mandatory Credit: Derick E. Hingle-USA TODAY Sports
What Can The Cavs Receive In A Trade With New Orleans?
The New Orleans Pelicans haven't moved a player from a position but after Holiday returned from a personal absence as he took care of his ailing wife, Tim Frazier, E'Twaun Moore and Langston Galloway each had less opportunity to impact the game at the point guard position. Now, with rookie Buddy Hield being inserted into the starting lineup and Tyreke Evans returning from injury, there's even less of a need for a ball-dominant player in the rotation.
Out of the Pelicans trio of point guards, they'd likely be more willing to part with Galloway than the others because he's the least efficient and least impactful facilitator.
Nonetheless, as a shooter Galloway knocks down 37.8 percent of his three-point attempts. On catch-and-shoot attempts, he's making 41.5 percent of his shots. He's also shooting 44.4 percent on shots around the free throw range, an area of the floor that the Cavs need to be effective from as teams try to protect the paint and the perimeter of the Cavs at any cost.
What's he like as a passer? Well, he can do this:
Galloway isn't a pure point guard who operates as a floor general but he always seems to be able to make the right pass or the smart pass, which is why he only turns the ball over 0.9 times per game for his career and is turning it over a career-low 0.7 times per game this season With good ball-handling ability and the ability to get to the rim and finish, Galloway is a player who will be able to set up the second unit without needing to call plays.
Defensively, Galloway is a smart defender when off-ball and aggressive when guarding on-ball. His lengthy wingspan, listed at 6-foot-8, will allow him to guard both backcourt positions and he, like Iman Shumpert or DeAndre Liggins, could play well next to Kyrie Irving, both allowing Irving to reserve energy on defense and being a solid spot-up option from the perimeter as Irving drives and dishes out assists.
A player other than Koufos or Galloway could be traded from the Sacramento Kings or New Orleans Pelicans. Nonetheless, both teams have the type of player that the Cavs need.
Do you think the Cleveland Cavaliers should try to get in on am Atlanta Hawks trade that will result in Paul Millsap's departure? Let us know in the comments section or Twitter @KJG_NBA.
More from King James Gospel
This article originally appeared on
---
---