National Basketball Association
National Basketball Association
Cavaliers survive season of extremes
Published
Apr. 15, 2011 12:02 a.m. ET

Emerging from his office in sweats and a T-shirt, Byron Scott scooped up a stray ball and dropped a hook shot before heading over to the final press conference of his first season coaching in Cleveland - an extreme season.
Asked to describe the 82-game, six-month odyssey of highs and lows in one word, Scott had a quick answer.
''Interesting,'' he said.
Turbulent, eventful, dramatic and chaotic would work, too, in explaining the Cavaliers' 19-63 mishmash of moments.
Maybe Scott's fashion choice on Thursday best summed up Cleveland's first-to-almost-worst season. He wore a gray ''CSI: Miami'' T-shirt, a nod to his favorite TV show and perhaps a not-so-subliminal message about what happened to the Cavaliers this season after You Know Who left for Florida.
It was a crime scene all right, and Scott joked that during some of the tougher times, like when the Cavaliers were embarrassed by LeBron James in his hyped Ohio homecoming or in the midst of an NBA record 26-game losing streak, he considered adding to the carnage.
''I had a moment where I wanted to kill everybody on the team,'' he said.
He was kidding. At times, it wasn't so funny.
The Cavaliers, who finished a dreadful season strong, winning four of their last six games and going 6-6 in their last 12, gathered at their training facility one last time before heading into an offseason of unprecedented uncertainty. As they said goodbye, many of Cleveland's players wondered if they'd ever be teammates again. And all of them considered the possibility of a labor shutdown.
''I think there is going to be a lockout,'' forward Antawn Jamison said. ''I just don't see it going into the season. The most important thing is for both parties to get to the table and discuss things out. Until that happens, we just don't know which way it's going to go. I feel sorry for these young guys because they have no idea of what to expect and I hope it's not as bad as it was in '98.
''We might get something done. I think it is going to go into the late part of summer or early fall. I just don't think it's fair for fans, for ownership and for players.''
It would be especially cruel to the Cavaliers.
Because, as epically bad as they were for large chunks of their first season in eight years without James, there were enough positives to make the Cavaliers believe better days are ahead. This is the first time in five years guard Daniel Gibson's season ended in April and not May or June.
He said watching the postseason will be painful.
''Being competitors, that's why you play the game, to be a part of the playoffs and have a chance to win a championship,'' Gibson said. ''We're building this thing the right way. So, it won't be long before that feeling is gone for us in this organization.''
Gibson feels Cleveland will be back in the playoffs next season.
''Without a doubt,'' he said.
As bad as things got, and it can't get much worse than 26 straight losses, 36 of 37 overall and winning 42 fewer games than the previous year, the Cavaliers stayed united. Despite season-ending injuries to Anderson Varejao and Jamison, a 55-point road loss the Los Angeles Lakers and a roster littered with rookies and unproven players, the Cavaliers never fractured or unraveled.
Scott kept them together.
Baron Davis was reunited with Scott when he came over in the Feb. 24 trade that sent guard Mo Williams to the Clippers. Davis, who clashed with his coach when they were together in New Orleans, praised Scott for never giving up on his young team.
''He's patient. He's motivating and he never gets rattled,'' said Davis, who also provided needed leadership. ''A lot of times in a situation like this, you hear about teams falling apart and people pointing blame and going to the media for certain things.
''Because of the level of respect we all have for him, and the trust we have for him, you saw nothing but a team come together, even after losing 26 games. Ending the way we did, we became stronger and stronger as a unit. And I think that's a great testament to him.''
Scott arrived in Cleveland with a reputation for turning bad teams into good ones. Now that he's gotten the bad part out of the way, Scott's looking forward to the next step. The Cavaliers didn't always understand or embrace his ways. He pushed them to exhaustion in camp, demanded everything they had during the season, and never allowed the Cavaliers to be satisfied - about anything.
He needed to toughen them up. Eventually, they did.
''There were so many opportunities for our guys to go haywire, go different places, but they never did,'' Scott said. ''They hung in there as a group, showed me a lot about their character. These guys are not going to hang their heads and point fingers at one another, and point fingers at coaches or management or whatever the case may be. They hung in there, and that showed me a lot.
''I know it was a tough situation, but it also makes me feel a lot better about the future as well.''
Scott never once regretted taking the job with Cleveland. And now that his first season is behind him, he's more convinced he's where he belongs.
''I feel I'm in a real feel good place. No. 1, because of the way we ended the season. No. 2, because of the way that locker room was and the way those players held it together,'' he said. ''When I took the job from Day One, I knew it was the right place for me to be.
''I still feel that way to this very day.''
---
---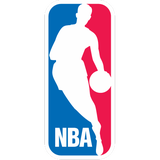 Get more from National Basketball Association
Follow your favorites to get information about games, news and more
---