National Basketball Association
National Basketball Association
Cavaliers 100, Wizards 93
Published
Apr. 14, 2011 4:38 a.m. ET

They rose as one, 20,000 strong, and saluted a team that won just 19 games and set an NBA record for futility.
As the final seconds ticked off on one of the worst seasons in Cleveland history, the Cavaliers were cheered by fans who never abandoned them and sent off into a summer where they don't have to worry about any decision LeBron James may make.
For the Cavs, it was closure.
''That was something,'' Cavs coach Byron Scott said about the ovation. ''Our fans are unbelievable. The best I've ever seen.''
Ramon Sessions scored 27 points, J.J. Hickson added 15 and the Cavaliers closed a season of extremes - and their first in eight years without James - by beating the Washington Wizards 100-93 on Wednesday night.
The Cavs finished 19-63, a radical drop after going a league-best 61-21 during the regular season in 2010 before James, who didn't make good on his promise of delivering Cleveland a title, bolted as a free agent last summer for Miami. But none of that seemed to matter in the closing seconds.
Cavs guard Daniel Gibson was asked what the ovation meant.
''Everything,'' he said. ''It shows what the city of Cleveland is all about. When it comes to supporting its team, there is no place that's better. They're always in our corner, regardless of how many games we win or whatever. That's why we're going to play as hard as we will next season.''
Andray Blatche scored 20 points and Yi Jianlian had 12 rebounds for the Wizards. Washington's John Wall scored 10 points but played only 24 minutes in the final game of his strong rookie season. He finished averaging 16.2 points, 8.3 assists and 4.6 rebounds.
''It seems like it just started, but I'm kind of glad it's over,'' said last year's No. 1 overall pick. ''I can take some time to rest and study the game more, study what people did to me, study what I can learn from other guys. I can get healthy and get stronger for next year.''
Earlier this week, Scott said he wished his first season in Cleveland was one month longer. While many Clevelanders were thrilled it was almost over, Scott felt his young team, which set a league mark with 26 losses in a row was finally coming into its own.
He may have been right.
The Cavs played hard down the stretch and avoided finishing with the league's worst record, a distinction that belongs to the Minnesota Timberwolves.
Scott said it's not a season to forget.
''It's one to remember,'' he said. ''I don't think you can go forward unless you can remember where you were. We weren't in a very good place this season, but I think you have to use that as far as motivation and not allowing it to happen again.
''I don't want to forget what happened and I don't want our guys to forget.''
The Wizards took their final lead at 87-86 on a basket by Yi, but Sessions scored five straight points and Anthony Parker drained a 3-pointer from the wing with 1:34 left to seal it for Cleveland.
The Cavs played their season finale without starting point guard Baron Davis. He has been dealing with back spasms almost from the time Cleveland acquired him in a Feb. 24 trade from the Los Angeles Clippers and Scott decided it was too risky to play the 32-year-old.
Cleveland's first season without James was a monumental struggle.
Not long after the two-time defending MVP returned home and embarrassed his former teammates, the Cavs went on an epic losing streak that tied the longest losing skid in professional sports history. During the slide, the Cavs lost by 55 against the Los Angeles Lakers and often played such uninspired, lazy ball that Scott publicly questioned their toughness.
It got tougher when starting center Anderson Varejao and forward Antawn Jamison suffered season-ending injuries.
The Wizards didn't have it much better. They were beset by injuries, traded controversial guard Gilbert Arenas to Orlando and finished 23-59.
''From where we were at the beginning of the season to now, a lot of guys made a lot of progress,'' coach Flip Saunders said. ''The young guys have made great improvement. We have to use that as a springboard and transform that into wins next season.''
NOTES: Wall recently predicted the Wizards will make the playoffs next season. ''He's a positive guy,'' Saunders said. ''That's a plus. Our guys understand how we've played lately. If we get guys healthy, we have a couple of high draft picks, we have a lot of cap room, so we can make some great improvement.'' ... The season finale also was the career ender for Joe Tait, the Cavs' longtime play-by-play announcer who is retiring after 39 seasons. Tait, enshrined in the basketball Hall of Fame last summer, was honored last week by the Cavaliers with a banner that will permanently hang next to the team's retired numbers. Tait only recently returned after undergoing heart surgery.
---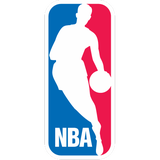 Get more from National Basketball Association
Follow your favorites to get information about games, news and more
---