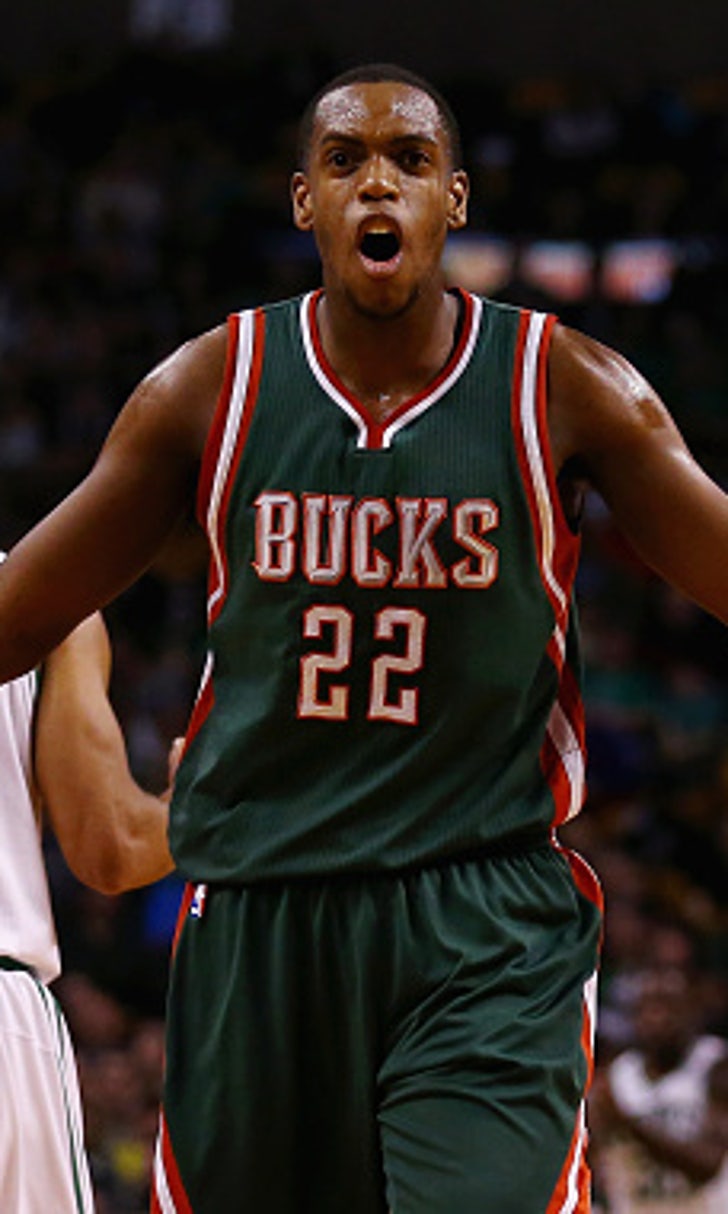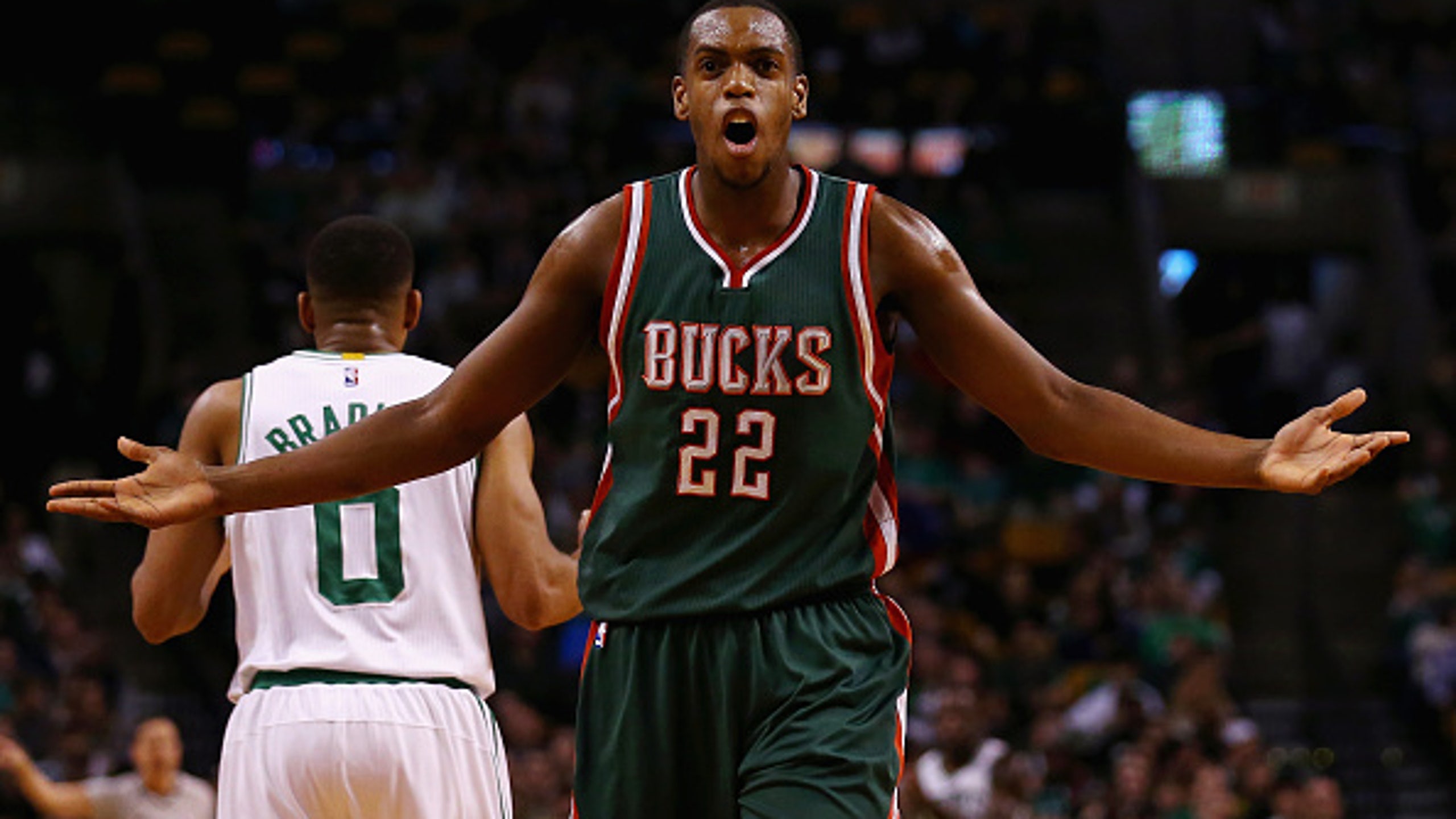 Bucks in position to take next step forward
BY foxsports • June 19, 2015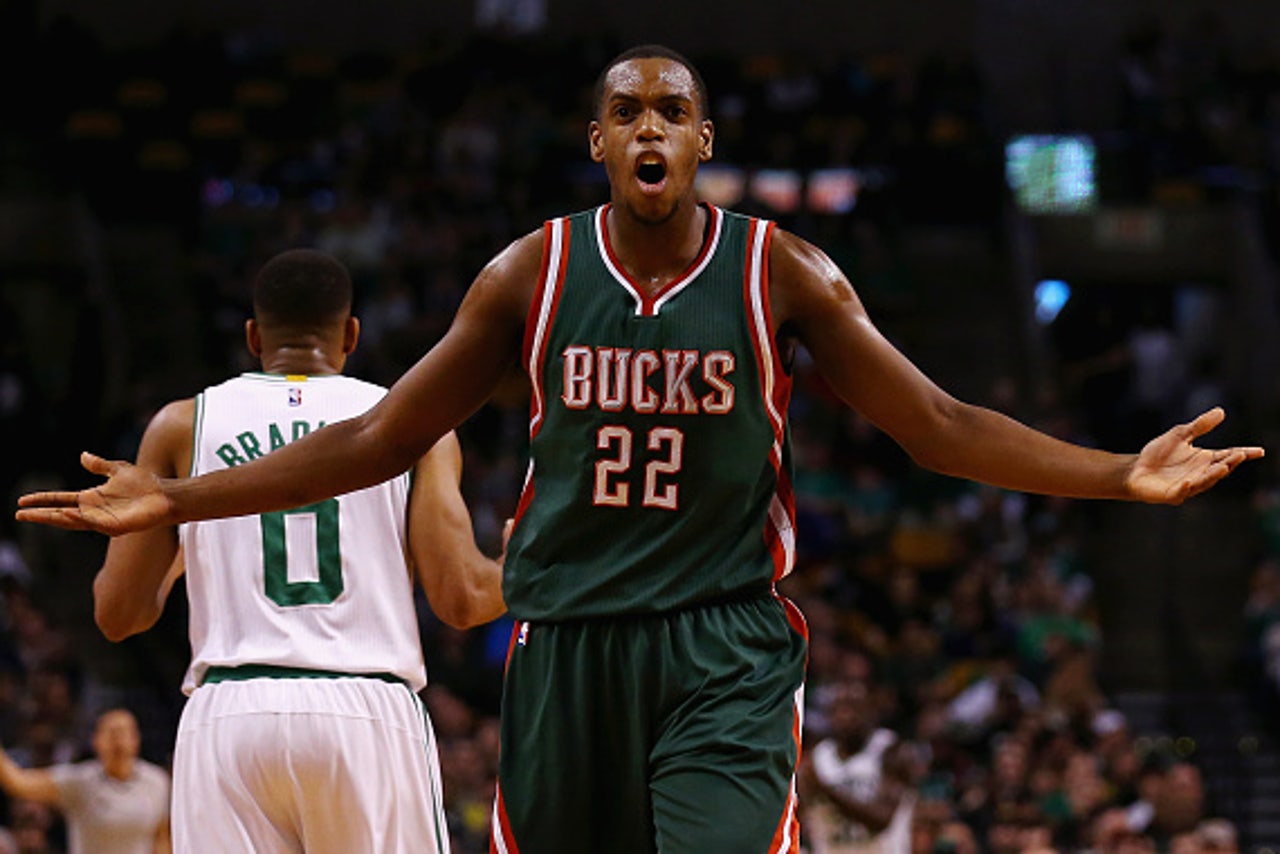 By Andrew Perna
The Milwaukee Bucks are one of just a few playoff teams that have both a promising future and a pivotal offseason. After a .500 regular season record and an admirable effort against the Chicago Bulls in the postseason, the Bucks are armed with significant cap space, a mid-first round draft pick and several tradable contracts as they enter the new league year.
Already with sizable cap space, the Bucks added approximately $8 million in room when they traded Ersan Ilyasova to the Detroit Pistons earlier this month. Milwaukee acquired the non-guaranteed deals of Caron Butler and Shawne Williams in return, giving them $22.5 million to play with in free agency. Among playoff teams, only the Dallas Mavericks and Boston Celtics have more money this summer.
Ilyasova is owed more than $16 million over the next two seasons.
The trade guarantees the Bucks will be able to re-sign Khris Middleton, who is expected to receive a huge payday after a breakout 14-15 campaign. Middleton, who made less than $1 million this past season, will be a restricted free agent on July 1. Milwaukee would likely have kept Middleton even without shedding Ilyasova's salary, but the trade offers them both security and the chance to pursue another free agent.
Before they can attack free agency, the Bucks will select twice in the NBA Draft (17th, 46th). They have a history of success drafting in that first-round range, having selected Giannis Antetokounmpo (15th), John Henson (14th) and Larry Sanders (15th) in the last few years.
The Bucks have young depth up-and-down the roster and they've most often been linked to guys like Bobby Portis (Arkansas), Trey Lyles (Kentucky), Rondae Hollis-Jefferson (Arizona) and Kevon Looney (UCLA).
Depending on what they may be planning via trade, drafting a two-guard or center could be most advantageous – even though the players listed above largely fall outside those positions. O.J. Mayo is due $8 million in the final year of his contract and could prove to be a nice trade chip, which would create a spot on the depth chart for shooting guard. Milwaukee likes the trio of Henson, Miles Plumlee and Johnny O'Bryant, but on paper that position is their weakest.
That brings us back to free agency. They have already been linked to Brook Lopez and Tyson Chandler, both of whom would instantly improve the center position while making one of those young bigs expendable. Lopez has his faults, but is one of the best offensive centers in the league. Chandler would fit in nicely with Jason Kidd's defensive scheme, though he is several years older than Lopez. Milwaukee relied largely on length this past season without Larry Sanders available to protect the rim.
The Cleveland Cavaliers are already the favorites to win the East in 2016, but their main competitors are to be determined. The Chicago Bulls, Atlanta Hawks and Washington Wizards will likely remain in the mix, but the young Bucks could take another significant step forward.
Jabari Parker shouldn't miss much, if any, of the 2015-16 season coming off ACL surgery and he, Michael Carter-Williams, Antetokounmpo and Middleton will all be another year closer to reaching their prime.
A majority of Milwaukee's young core has been in-and-out of the city already this offseason, working out together and rehabbing injuries in the cases of Parker and Tyler Ennis (shoulder). The addition of a veteran via free agency or trade is the logical next step for a team that should continue to blossom together in the next few years.
If they determine that the current core if the right one, they'll eventually have to address several new deals but the league's upcoming television contract should prevent them from having to trade a player once rookie deals begin to expire. Consider this: Antetokounmpo, Carter-Williams and Parker will make less than $10 million combined this coming season. That figure will increase by just $2 million for the 16-17 season.
The pending television deal has made this offseason more important for the Bucks than next when cap space won't be an advantage for a small market team. Milwaukee has a chance to take yet another step further and away from 2014's 15-win season.
More from RealGM - NBA:
---
---