National Basketball Association
National Basketball Association
Bucks-Bulls Preview
Updated
Mar. 4, 2020 12:44 p.m. ET

In 12 games without Jimmy Butler, Chicago fell out of the Eastern Conference playoff picture. In one with him back, it's returned to the No. 8 spot and started to ease some of the stress of the unnerving fall.
The climb back toward more comfortable ground continues Monday night as the Bulls host Milwaukee, and Butler's been particularly effective against the Bucks this season.
Butler's first game back from a sprained left knee was Saturday's 108-100 home win over Houston with the guard contributing 24 points and 11 rebounds. The 3-9 span without the defensive standout had the Bulls (31-30) allowing 109.7 points per game with teams shooting 39.7 percent from 3-point range.
"Obviously, you see the impact Jimmy has because of his ability to make life difficult for the elite wing players in this league," coach Fred Hoiberg told the team's official website. "... He gives you that great physical presence out there and stays in front of guys and bodies up. Offensively, he's a guy who can flat out get you a basket and get you to the free-throw line and get you some points."
It also marked the return of Nikola Mirotic, who had missed 16 games because of a complicated bout with appendicitis. Pau Gasol, who had 28 points and 17 rebounds, noted that there's plenty of time left to re-ascend the East, but it has to happen now with five games separating the Bulls from home-court advantage in the first round.
"We have 21 games to play, a quarter of the season," Gasol said. "It's a lot of games to play, but now our margin of error is gone. We've just got to play with a little more consistency that we did tonight with the same type of energy and competitiveness and go after every single win."
It should help that everyone is back who's coming back. When Butler was healthy, Mike Dunleavy wasn't, so the two played together for the first time this season Saturday. Joakim Noah is out for the season, so this is as close to a full roster as the Bulls will have.
Perhaps diminished in Butler's return is the fact that backcourt mate Derrick Rose has shot at least 50 percent in six straight games interrupted by his own injury issues, averaging 21.3 points.
"I don't ever think we are going to lose," Butler said. "As long as we're confident in each other we'll be fine. It helped me a lot having Mike to space the floor and Doug (McDermott) as confident as he is now, I think it helps everybody. Offense is always there, but we need the defense and rebounding. We won. That's all I'm worried about."
That hasn't been a problem in Chicago against the Bucks (26-37). The teams have split two games thus far with the home team winning each, and the Bulls have won the last four meetings in Chicago while holding the Bucks to 88.5 points per game. Butler has reached 30 points in both games this season while totaling 16 assists.
Milwaukee ended a 2-3 homestand with Sunday's 104-96 loss to Oklahoma City while shooting 3 of 19 from 3-point range. However, the forward duo of Giannis Antetokounmpo and Jabari Parker each had 26 points.
Antetokounmpo notched a triple-double with 12 rebounds and 10 assists, and he's averaged 23.3 points, 10.8 rebounds and 9.0 assists in his last four games. All three of his career triple-doubles have come in his last seven games, and he scored 29 points on 10-of-14 shooting in a 106-101 home win over the Bulls on Jan. 12. Parker has averaged 24.0 points in his last four.
"When you look at Oklahoma City, they're veteran guys who have gone through the process that Giannis and Jabari are going through," coach Jason Kidd said. "We can take that path because those two are both pretty talented. I think Giannis and Jabari can do that."
---
---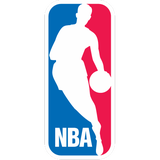 Get more from National Basketball Association
Follow your favorites to get information about games, news and more
---