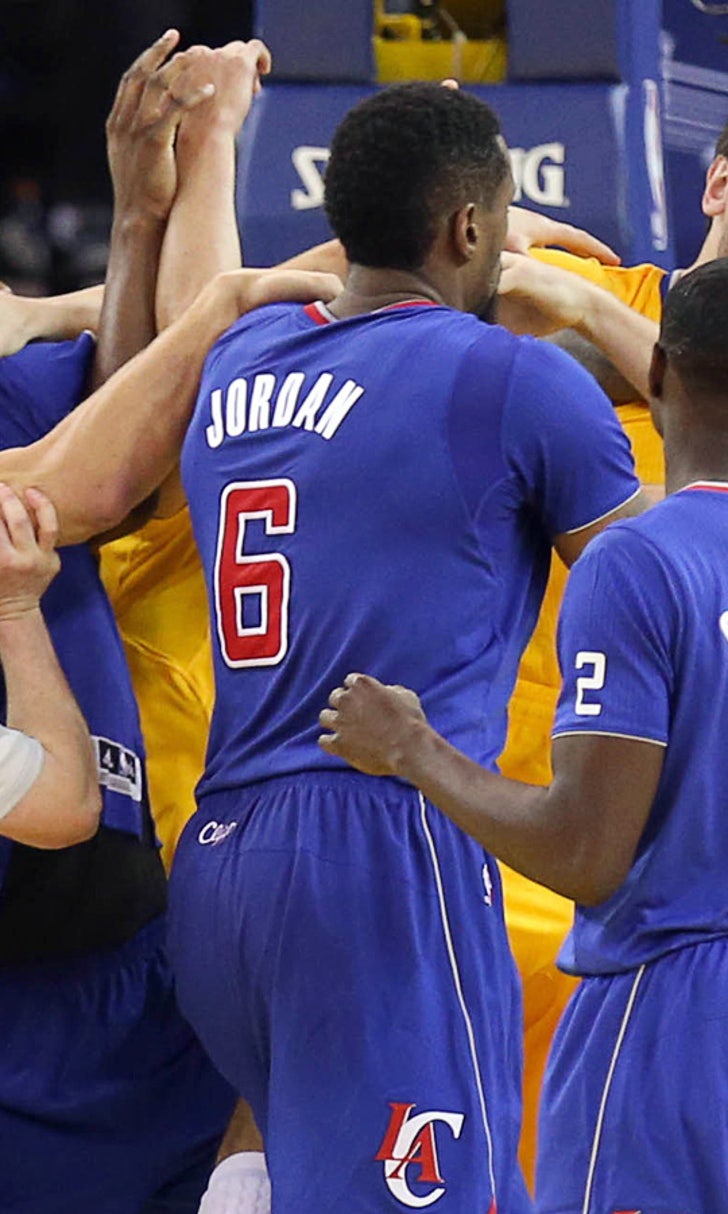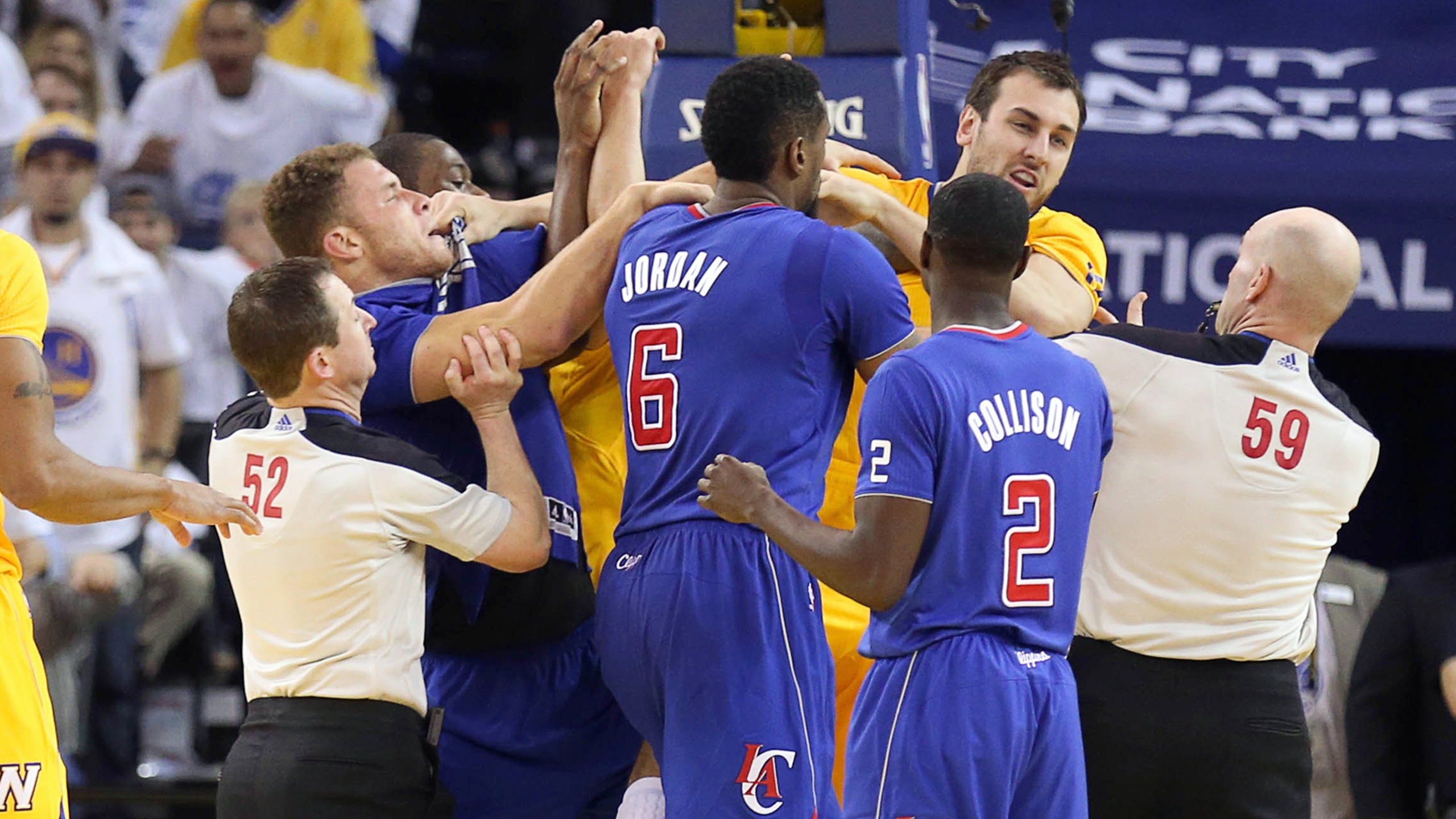 Bogut takes a shot at Chris Paul during rant ripping union's awards
BY Brett Pollakoff • February 3, 2016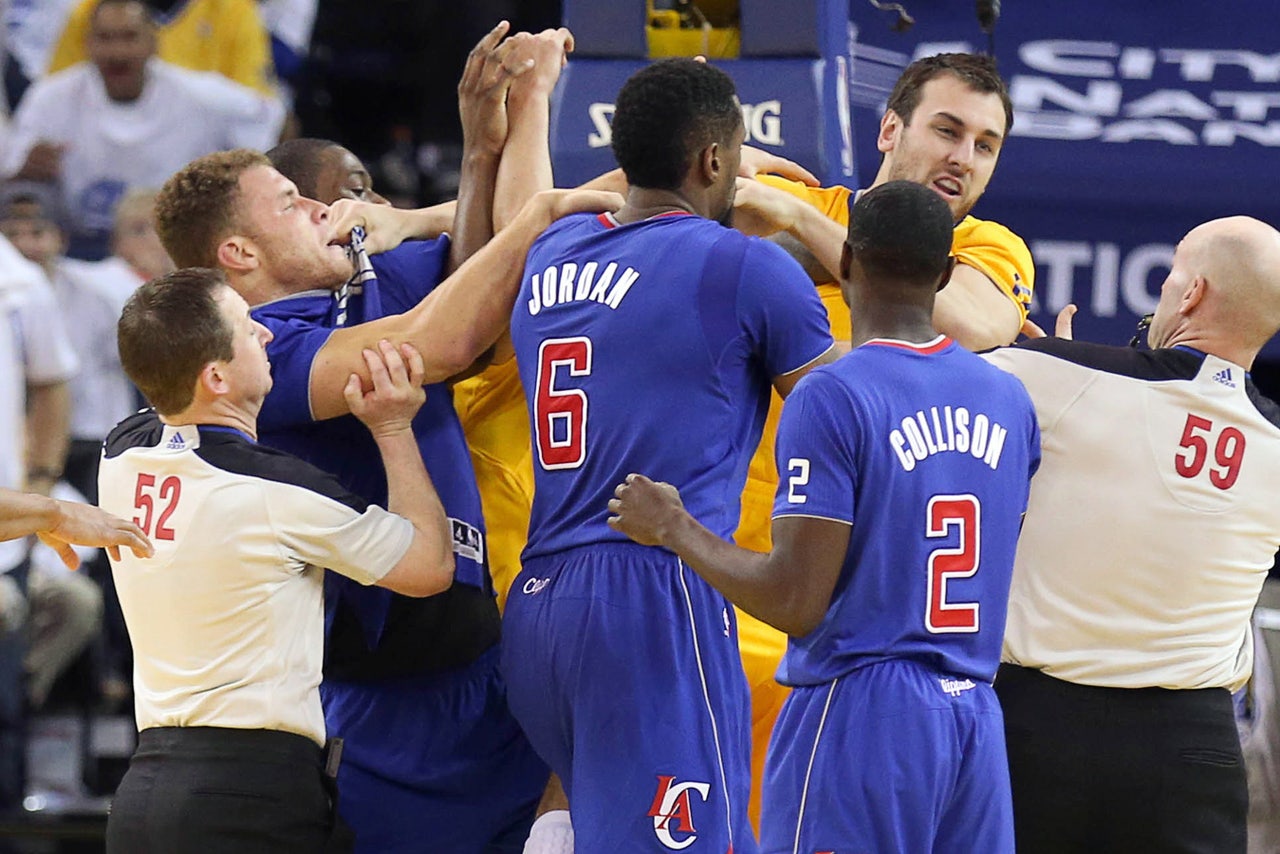 The Warriors may not have any peers in the league at the moment, but they do have a rivalry of sorts with the Los Angeles Clippers that goes back a few seasons.
Perhaps that's why Andrew Bogut somewhat randomly took a shot at Chris Paul, as part of a rant about how the NBPA's awards that are voted on by the players really don't mean all that much.
Bogut went off in this direction after he was asked if others around the league might be jealous of Stephen Curry's success. When it was pointed out that the players voted James Harden as league MVP over curry in the union's first-ever round of awards, Bogut explained why he thinks that having players vote for other players is a fairly ridiculous concept.
"Those player awards aren't worth the paper they're written on, in my opinion," Bogut said. "The issue with that is, when you have players voting for other players there's too many hidden agendas. You might have had a little scuffle with a guy, you might not like the guy, who knows? There's too many underlying factors for players to vote for players.
"It's much fairer in my opinion to have a non-partial -- whether it's media or coaches or whatever, to vote for the guy. I don't really put too much weight into those Player's Association awards. I think it's something for Chris Paul to do, I guess, to solidify his place in the union."
Most of what Bogut says here is valid, but the part about (union president) Paul's involvement was a bit off base. It was NBPA executive director Michele Roberts who was behind the awards, and she did so for political reasons.
At last February's All-Star media availability in New York City, Kevin Durant ripped the media in attendance, seemingly for no good reason.
"You guys really don't know (expletive)," Durant told reporters back then, via The Oklahoman. "To be honest, man, I'm only here talking to y'all because I have to. So I really don't care. Y'all not my friends. You're going to write what you want to write. You're going to love us one day and hate us the next. That's a part of it. So I just learn how to deal with y'all."
In an effort to gain support from the players, Roberts piled on, and ripped the media herself a couple of weeks later. 
"Most of the time I go to the locker room, the players are there and there are like eight or nine reporters just standing there, just staring at them," Roberts said, via ESPNW. "And I think to myself, 'OK, so this is media availability?' If you don't have a f---ing question, leave, because it's an incredible invasion of privacy."
The union's implementation of a player-based awards system was Roberts doubling down on her support of players taking control of something from the media, and it was done in an effort to continue to build a level of trust with the players in advance of the critical collective bargaining agreement negotiations that will happen in advance of the 2017-18 season.
All of that is why Bogut dragging Paul's name into his criticism of the union's awards was completely unjustified, and was probably based on some of the same bias he accused other players of having when voting for these awards.
---
---