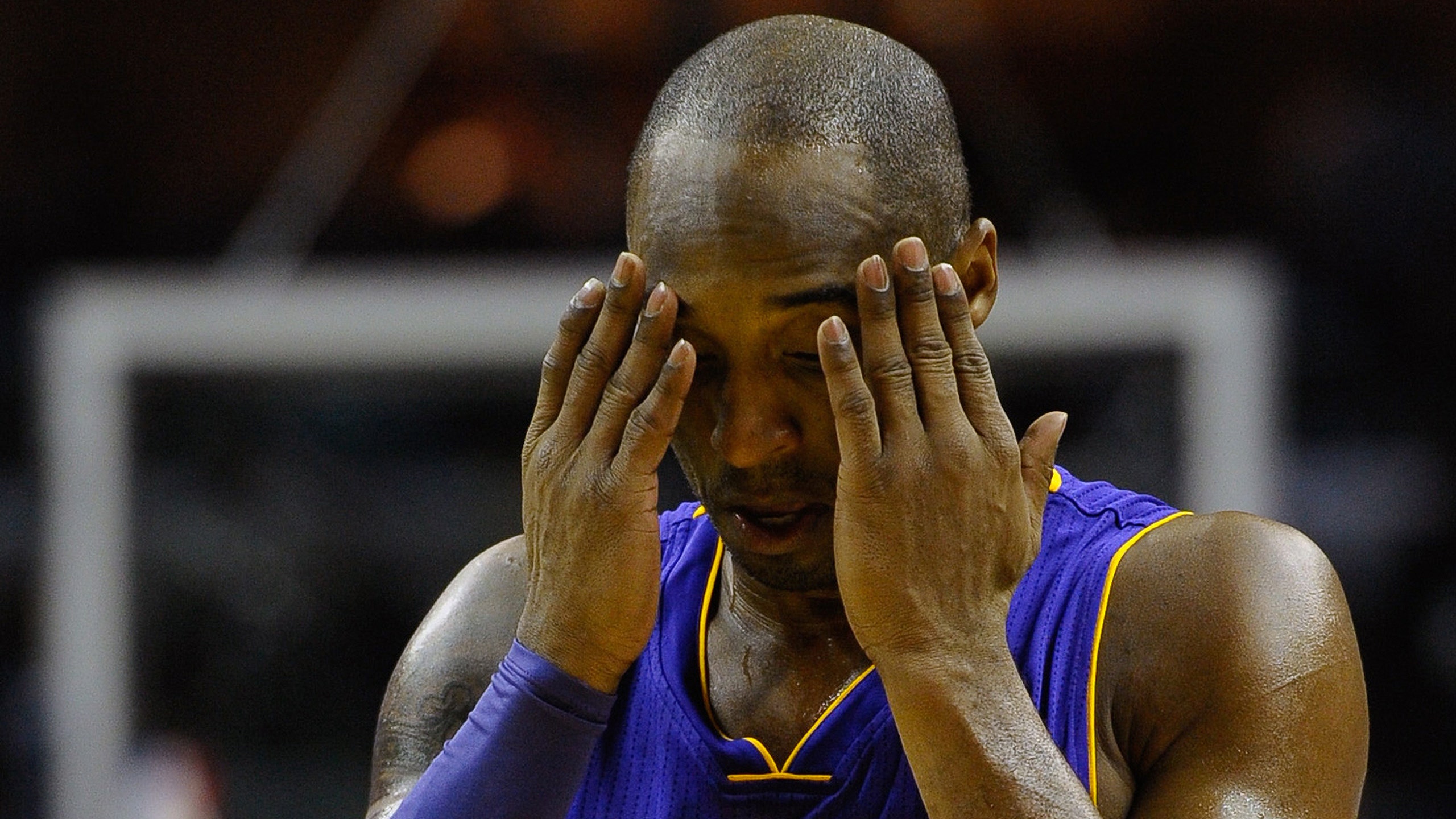 Back in six weeks? Unlikely. Never coming back? Well . . .
BY foxsports • December 20, 2013
It did not take long for the sports world to react Thursday to the news of Kobe Bryant's latest injury, a broken knee the Lakers said will sideline the guard six weeks. But one of the most eye-opening — and alarming — revelations came on FOX Sports Live.
FOX Sports 1 medical expert Dr. Robert Klapper said video of the injury shows that, because it was not a result of contact but rather "overloading of the knee," it is related to his injured Achilles tendon, which cost Bryant the first 19 games of this season. The most significant development of that, according to the chief orthopedic at Cedars-Sinai? "Six weeks is optimistic for this injury." See the Dr.'s full breakdown for yourself.
And now the question has to be asked: Is Kobe too old to come back from these injuries?
Another question many were asking was what does the injury mean for Bryant's recently signed $48.5 million extension? Is there any way the team could get out of the deal? There is, but it wouldn't be easy — and it would require Bryant being willing to retire . . . good luck with that. Look at Kobe's very Kobe-esque tweet upon shortly after the news broke:
Regardless of Bryant's determination, however, the Lakers have to once again prepare for life without their star. For their part, they say they are ready (even some of Bryant's fellow injured teammates).
But what would you expect Bryant's teammates to say? Let's get some more unbiased views on Kobe's and the Lakers' futures.
In the short-term, the Lakers are now without four injured players (the team also announced Thursday that Steve Nash would be out another four weeks, joining Bryant, Steve Blake and Jordan Farmar on the sideline). So it made sense that they made a move, reportedly agreeing to a deal with a recent lottery pick still looking to make his mark as a pro.
Bottom line: Kobe may be out but the season goes on. And it's hard to imagine the Lakers making much of theirs at this point. Is it time to tank for the lottery?
---
---