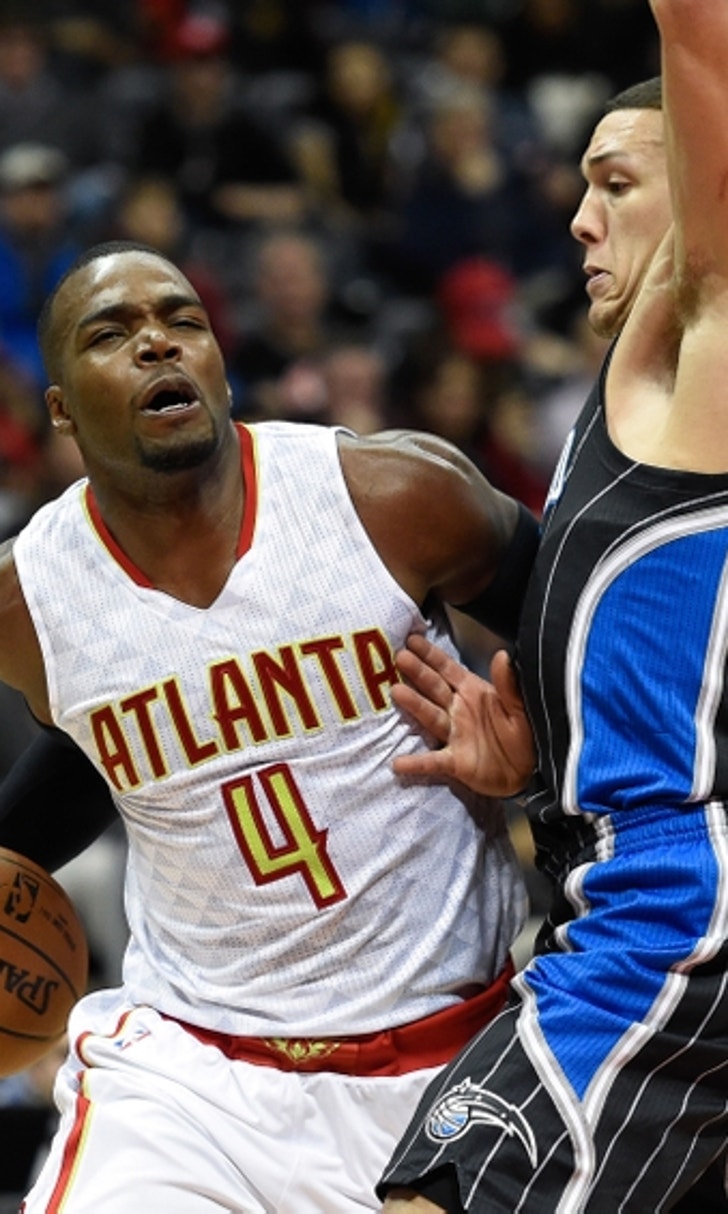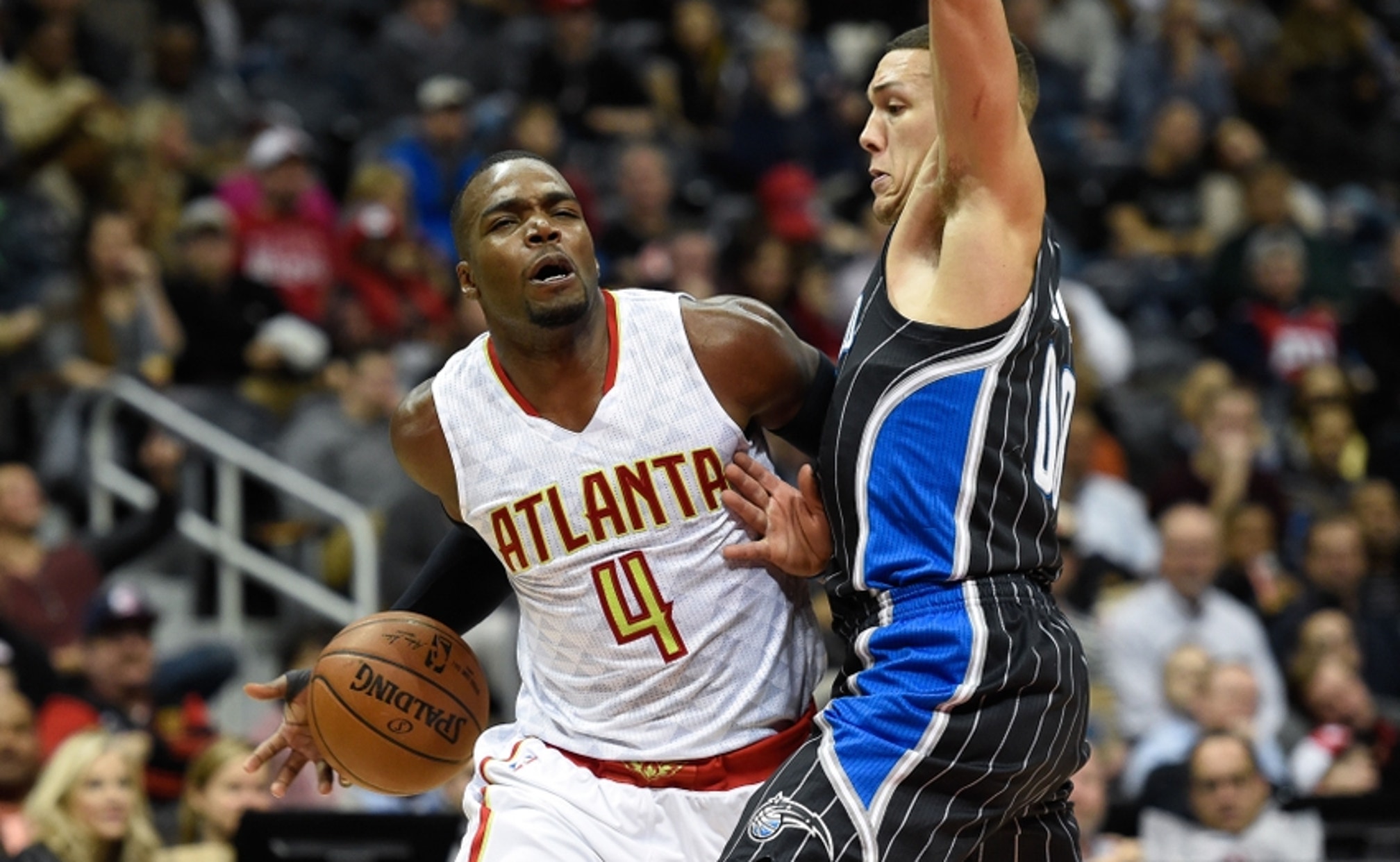 Atlanta Hawks: Important Road Trip Looming
BY Fansided and Andrew Snyder/FanSided via Soaring Down South • January 3, 2017
The Atlanta Hawks have won three games in a row. Their upcoming road trip provides an opportunity to grow that winning streak. Will they take advantage of this opportunity?
I'm an optimist. Years of watching Atlanta sports should have made me a pessimist, but somehow it hasn't. If Chris Burke's and Juan Uribe's playoff homers against the Atlanta Braves didn't break my spirit nothing will.
Despite plenty of evidence to the contrary, I think this Atlanta Hawks team has the potential to be a top four seed in the Eastern Conference. When I say top four, I mean the fourth seed exactly, but still, that'd be an accomplishment. Did I say they could be top four? I'm insane.
Player for player, they've got just as much talent (if not more) than the Charlotte Hornets, New York Knicks, Washington Wizards, and Indiana Pacers. I'm not willing to say that they have more talent than the Milwaukee Bucks, but I believe they're more equipped to win games this season. When the Bucks are completely healthy, and Giannis Antetokounmpo takes his rightful place as the heir to LeBron's throne, then things will be different.
At their best, the Hawks can play with anyone. They boast victories over the Toronto Raptors, Cleveland Cavaliers, Oklahoma City Thunder, and San Antonio Spurs. On the other hand, they also have losses against an assortment of NBA bottom feeders. Our own Xavier Cooper wrote earlier in the month about their triumphs against elite competition, and their struggles against weaker opponents.
More from Soaring Down South
This trip features a "who's who" of Eastern Conference and Western Conference mediocrity. Or does it? These games against teams with sub-par records might be more difficult than they appear on the surface.
First up is the Orlando Magic on Wednesday. The Magic are 15-20 on the season, carefully toeing the line between bad and awful. They're not bad enough to tank for better draft position, but they're not good enough to be a playoff contender.
This is a team the Hawks should beat. They're also a team that unleashed a beat-down on Atlanta during their last meeting. In their December match-up, the Magic shot a blistering 58.6 percent from the field on their way to a 131-120 victory. Atlanta played well on offense, Orlando just couldn't miss. Serge Ibaka feasted, scoring 29 points on 11-for-18 shooting.
A Magic team that struggles from outside, shot 44.1 percent from three-point range. It was Atlanta's worst defensive performance of the season.
The next night, the Hawks travel to New Orleans to take on the Pelicans. The Pelicans are 14-22 this season, after beginning the year ravaged by injuries (and players being absent for other reasons). They've started to right the ship as they get healthier. The return of Jrue Holiday, who missed time to care for his wife, was huge. The team is 12-9 in games that Holiday has played.
The Pelicans also have Anthony Davis, who is a match-up nightmare for most teams. Paul Millsap will have his work cut out for him trying to slow down Davis. The Pelicans have won four of their last five games, with the only loss coming to LeBron James and the Cleveland Cavaliers.
This game won't be a cakewalk, especially on the second night of a back-to-back. Or if any of Atlanta's players get eaten by the King Cake Baby. That guy creeps me out.
After their game against New Orleans, Atlanta gets a day off before taking on the Dallas Mavericks. This is where things get a little easier. The Mavericks are not good. In fact, they're a very bad basketball team. They're 10-24 this season, tied for the worst record in the Western Conference. Harrison Barnes is having a fine season, Dirk Nowitzki is still fun, and Rick Carlisle is one of the best coaches in the NBA. They're still bad. The Hawks should not lose to them, even on the road.
The final game of the trip takes the Hawks to Brooklyn to face the Nets. The Nets are scrappy, but not very good, especially with Jeremy Lin on the shelf with an injured hamstring. At 8-25, they're one of the worst teams in the NBA. If Lin returns for this game it could get interesting. If not, the Hawks should roll. Though, with this Atlanta team, things are never as easy as they seem.
It's only January, but this trip could go a long way in determining what the Hawks do at the trade deadline. On Sunday, Marc Stein and Brian Windhorst of ESPN reported that the Hawks are beginning to listen on trade offers for Paul Millsap, Kyle Korver, and Thabo Sefolosha.
Now, I doubt that means that they are actively shopping those players. It just means they're open for business if a team wants to overwhelm them with an offer they can't refuse. How the team plays as we get closer to February will go a long way in determining just how open they are to moving one or more of their core players.
If they sweep this four game trip, coming out on the other side with a 22-16 record, they might stay the course with the team they have. If they falter, going 0-4 or 1-3, that might give the front office the push they need to go full-throttle into a rebuild.
Am I putting too much emphasis on a four-game road trip in early January? Probably. That's where we are this season. Every game has increased meaning when the front office is trying to decide the long-term plan for the organization. Every result could possibly influence that decision-making.
Who knew a Wednesday night in Orlando could be so important?
---
---