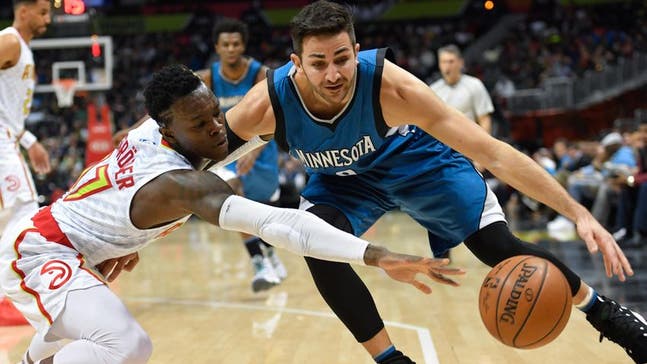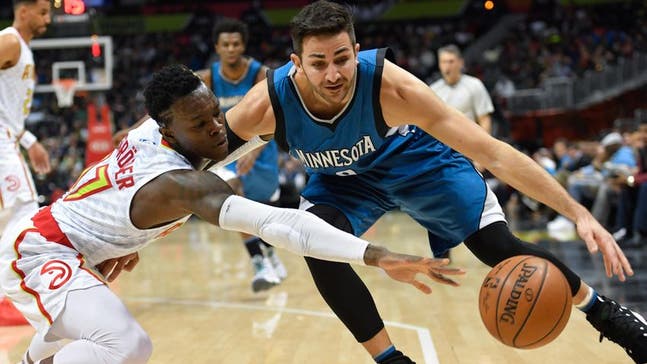 Atlanta Hawks Headlines: Reaction From Timberwolves Loss
Updated
Mar. 4, 2020 2:06 p.m. ET

Fansided, Andrew Snyder/FanSided via Soaring Down South
Today's installment of Atlanta Hawks Headlines looks at Atlanta's loss to the Minnesota Timberwolves, iconic shoes, and much more.
Thank you for joining us for today's edition of Atlanta Hawks Headlines.This is a daily feature at Soaring Down South. Hawks Headlines is a place where you can easily find links to the latest Hawks news, analysis, and any other type of content featuring the Atlanta Hawks.
It will include a look at the best posts from the previous day here at Soaring Down South. It's also a place for you to find other Hawks related articles from around the internet. Feel free to Tweet @SoaringDwnSouth or @acsnyde if you have a piece that you think warrants mentioning.
Let's get to today's links.
From Soaring Down South 12/27/16
Former Atlanta Hawks That Wore Air Jordans
Tyler Sellers writes on the personal nature of basketball shoes. There's a nostalgia to them. They're not just a piece of equipment, or a style choice. He also lists a few games where former Atlanta Hawks balled out in Air Jordans.
Grades From 104-90 Loss To Timberwolves
These grades were harsher than usual. A blowout loss will make that happen. Still, there were some bright spots. DeAndre Bembry, Dwight Howard, and Thabo Sefolosha all played well.
Hawks Around The Web 12/27/16
NBA Power Rankings: Atlanta Hawks trending back upward
Kris Willis at Peachtree Hoops provides an update on Atlanta's NBA power ranking standing from some notable publications. Most have the Hawks around the middle of the pack.
Locked on Hawks podcast: Wolves recap and more
On Locked on Hawks, Brad Rowland recaps the loss to the Timberwolves. Topics include a recap of the game, Dwight Howard's performance, DeAndre Bembry getting minutes, and more.
Dec. 27, 2016: Five things learned about the Hawks
The Atlanta Journal-Constitution's Chris Vivlamore unveils his latest "five things" article. Topics include an injury update on Tim Hardaway Jr., practice schedules, the Hawks' upcoming homestand, Dwight Howard's rebounding, and Dennis Schroder.
Turnovers one factor in Hawks' inconsisent offense
Vivlamore also breaks down Atlanta's turnover issues.
That's it for today. We'll see you tomorrow, Hawks fans.
More from Soaring Down South
This article originally appeared on
---
---