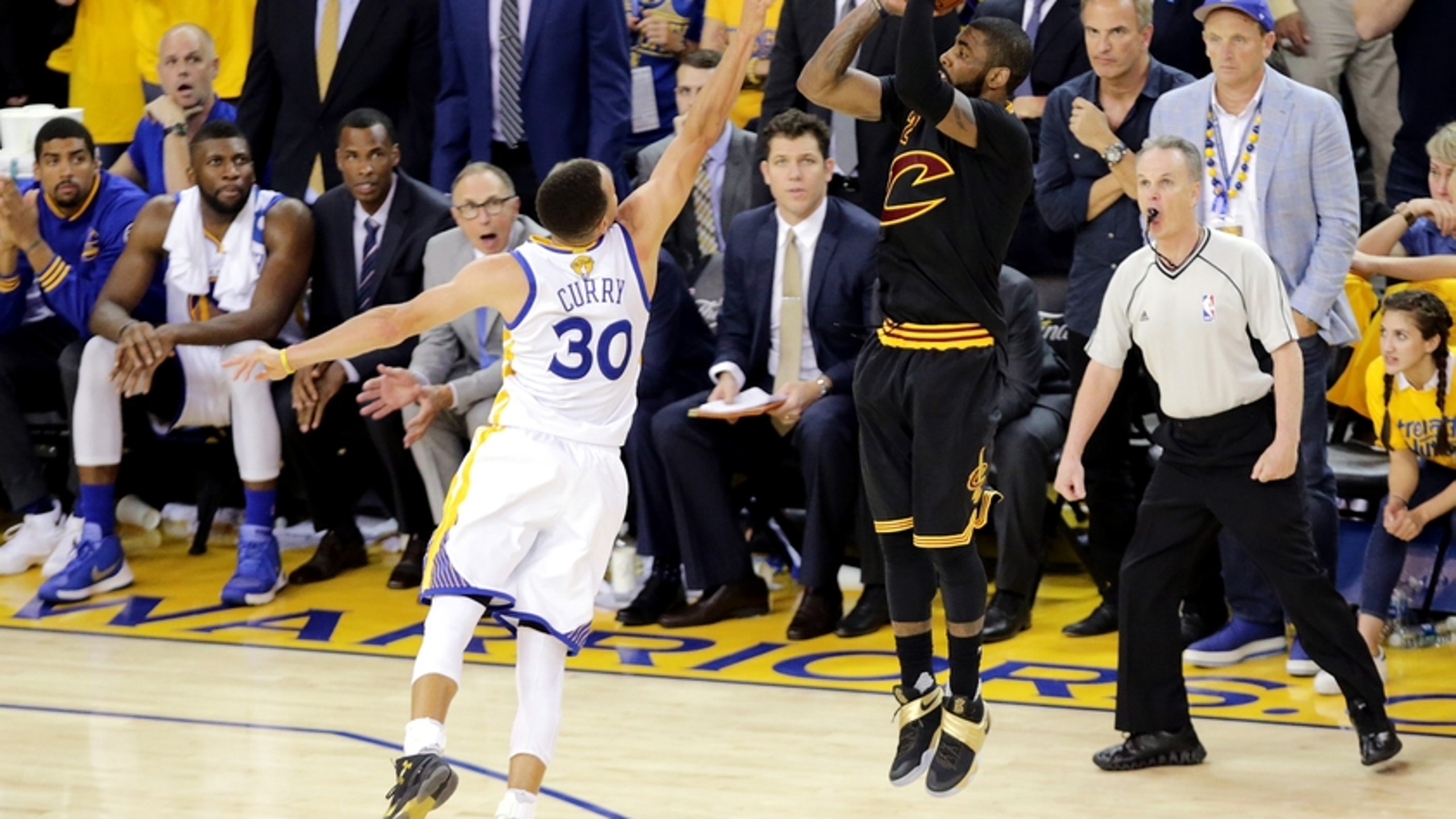 Are Cleveland Cavaliers, Golden State Warriors Killing NBA Regular Season?
BY Fansided and Casey Pazzalia/FanSided via Hoops Habit • December 30, 2016
All logic points to the Golden State Warriors and Cleveland Cavaliers appearing in a third straight NBA Finals matchup. Is this kind of predictability killing the NBA regular season?
The NBA balance of power has become extremely lopsided in an era where "super-teams" reign supreme.
Since 2011, the Eastern Conference has been dominated by LeBron James-led teams. Before each season, it had been fairly simple to assume that whichever team "The King" was on would make the NBA Finals.
Sure enough, his Miami Heat and Cleveland Cavaliers teams were the only representatives from the East in that time frame.
In the same period, the Western Conference was able to produce four different champions. In the last two years, though, the parity was seized and the West became as predictable as the East.
The Golden State Warriors have become the dominant team in the West, making back-to-back NBA Finals in 2014-15 and 2015-16. Coming into this season, Golden State took it a step further, adding Kevin Durant to their already prolific team.
With superstars galore, the Warriors are heavy favorites to appear in their third consecutive NBA Finals.
With no team to challenge Cleveland in the East, coupled with the Warriors dominance; it is all but guaranteed there will once again be a third straight Cavaliers/Warriors NBA Finals.
Is Cavaliers-Warriors Rubber Match A Good Thing?
It's a great thing now, but awful for the big picture.
In terms of television ratings, the NBA brand is dying for another Cavaliers-Warriors showdown. The pair of teams play exciting games with great story lines, plus superstars everywhere you turn.
The first two NBA Finals between Cleveland and Golden State produced the highest TV ratings since 2001. In 2016, more than 20 million people tuned in, making it the most-watched NBA Finals since the epic 1998 clash between the Chicago Bulls and Utah Jazz.
Sports viewership in general, hinges on recognizable stars and quality stories. Having Stephen Curry, Kevin Durant and LeBron James all in one series makes for great theater; must-watch television that resembles the most dramatic of Broadway productions.
A rubber match between the two teams is the best possible NBA Finals, but it's making the first 90 percent of the season irrelevant.
For now, the NBA is in danger of alienating it's regular season. There is no other way to put it. Why would a casual fan watch games in December when they know it has no bearing on the leagues ultimate outcome? They won't, and so far this season the proof is in the numbers.
According to Sports Media Watch, the two main NBA broadcast networks (ESPN and TNT), are down a combined 13 percent from last season.
Regionally, NBA fans are also tuning out. Last year, 17 teams saw declines in local TV ratings. Further proving my point, it is the bad teams that are losing viewers in droves. Even the Los Angeles Lakers hit an all-time low in local ratings, showing that cord cutting doesn't discriminate.
No matter how big the market, fans won't regularly watch if they know their team doesn't have a chance. It's a direct correlation, bad on-court production equals poor ratings.
Not surprisingly, the Warriors and Cavaliers were the two most-watched teams, Both teams finished with Nielsen ratings better than 9.0, the only NBA teams to do so.
More from Hoops Habit
With so many options and platforms, a more intriguing program is just a click away. The progressive media landscape has allowed fans to bypass watching entire games, in favor of highlight packages on their computers or phones.
Television numbers aren't the only gauge showing the regular season's demise.
When you have LeBron James sitting out several games just to rest, it's obvious that his sights are set on something greater. Besides special dates (Opening Night, Christmas), LeBron is coasting through the season.
By resting without injury, he signals at just how meaningless regular-season games are to him. If even he knows that the Cavaliers are going to make the NBA Finals, why would we bother watching these meaningless games?
Hardcore NBA junkies and sports gamblers are always going to tune in, we know that. However, it's the casual fan that's falling by the wayside.
Less Is More: Restructuring May Be The Best Option
As long as the "super team" era is around, not much is going to change.
In my eyes, the only way to balance out the league would be to restructure. Although it sounds drastic and most likely won't happen, cutting three or four teams would make the talent pool that much stronger.
Imagine if the Boston Celtics or Los Angeles Clippers had another star player, they would be right in the same conversation as Cleveland and Golden State.
Right now, we all want to see the third NBA Finals rendition of Cleveland-Golden State. However, keeping a balance of power is vital to the league's long-term success. If the NBA wants to save its regular season, it could sure use a surprise contender next season.
---
---