Anthony Davis weighs in on his future with the New Orleans Pelicans
BY Andrew Lynch • January 18, 2017
There's little doubt the New Orleans Pelicans have wasted the first four-and-a-half years of Anthony Davis' NBA career.

The team has failed to build anything resembling a playoff contender around one of the brightest talents in basketball, and the clock is ticking on Davis' potential free agency in the summer of 2021. Furthermore, should New Orleans continue to flounder over the coming seasons, the quiet whispers of a potential Davis trade are bound to grow louder.

Yet there's only one voice that really matters when it comes to Davis' future with the Pelicans, and the Brow made it very clear he plans to be in New Orleans for a long time.

Via ESPN.com:

"It has been such a struggle to find our identity," Davis told ESPN.com. "And we don't have much time left."
He's talking about the pathetic race for the No. 8 seed, not his long-term future in New Orleans. Davis is admirably clear about that. "This is where I want to be," he said. "I love the city, and I love the culture."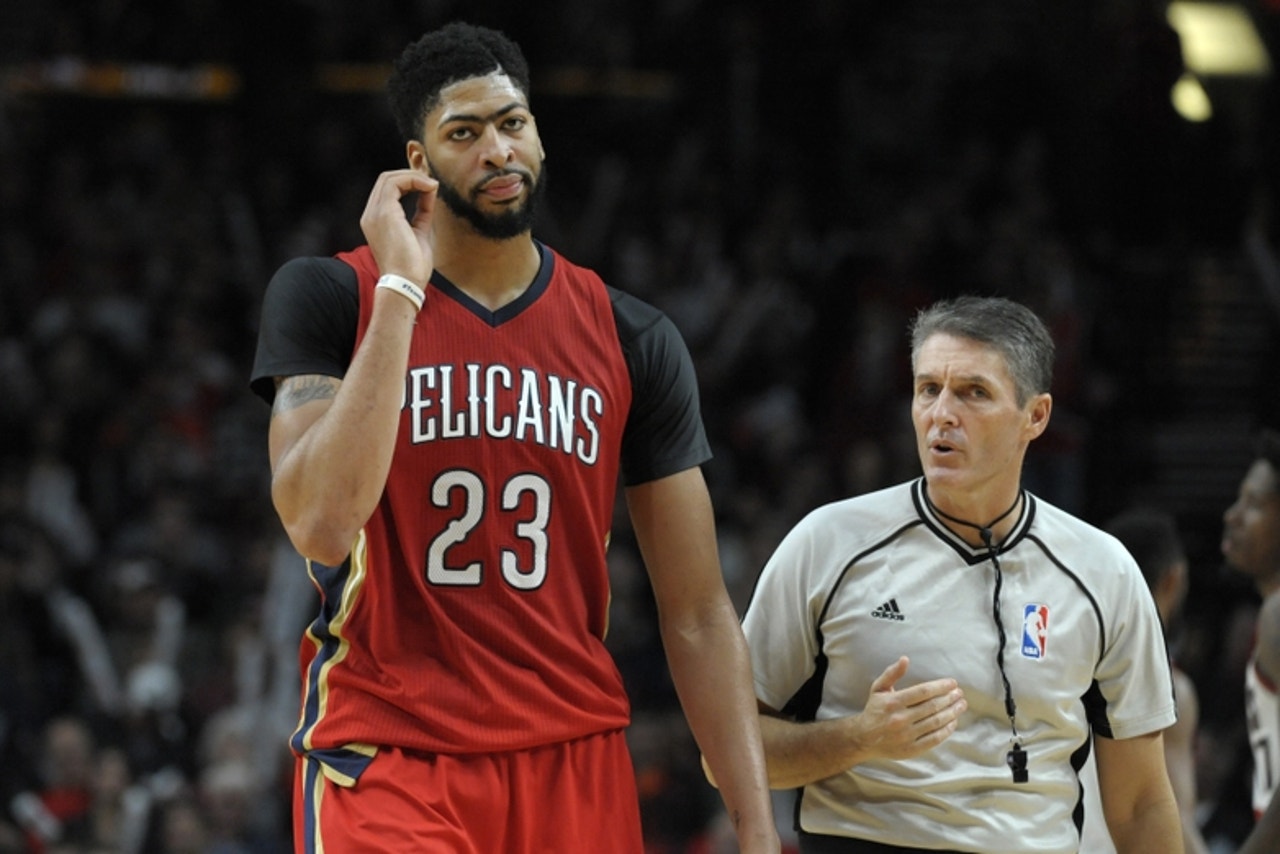 Not to read too closely between the lines, but Davis does leave himself a little bit of wiggle room if the Pelicans can't get their act together. He wants to be in New Orleans, sure. He probably also wants to win a ring at some point, and if the Pelicans can't offer that, he might need to look elsewhere.

However, that's way too much cynicism at this point in the process. Davis isn't agitating for a trade in the slightest, which is admirable — especially since we're closing in on a new era of trade demands in the NBA.

Remember, the new CBA allows teams to secure players on five-year, $200 million mega-extensions that essentially lock stars in place with their original teams. The difference in money if a player wanted to forego that extension and sign elsewhere is so significant (ranging from $60 million to $80 million, depending on the player) that stars are almost certainly going to sign those extensions.

Then they'll demand trades if they're still unhappy (albeit a year later, since the CBA prevents a player from being traded within 365 days of signing such a "mega-extension"). That's going to be the new normal in the NBA — except, apparently, for Anthony Davis in New Orleans.


---
---