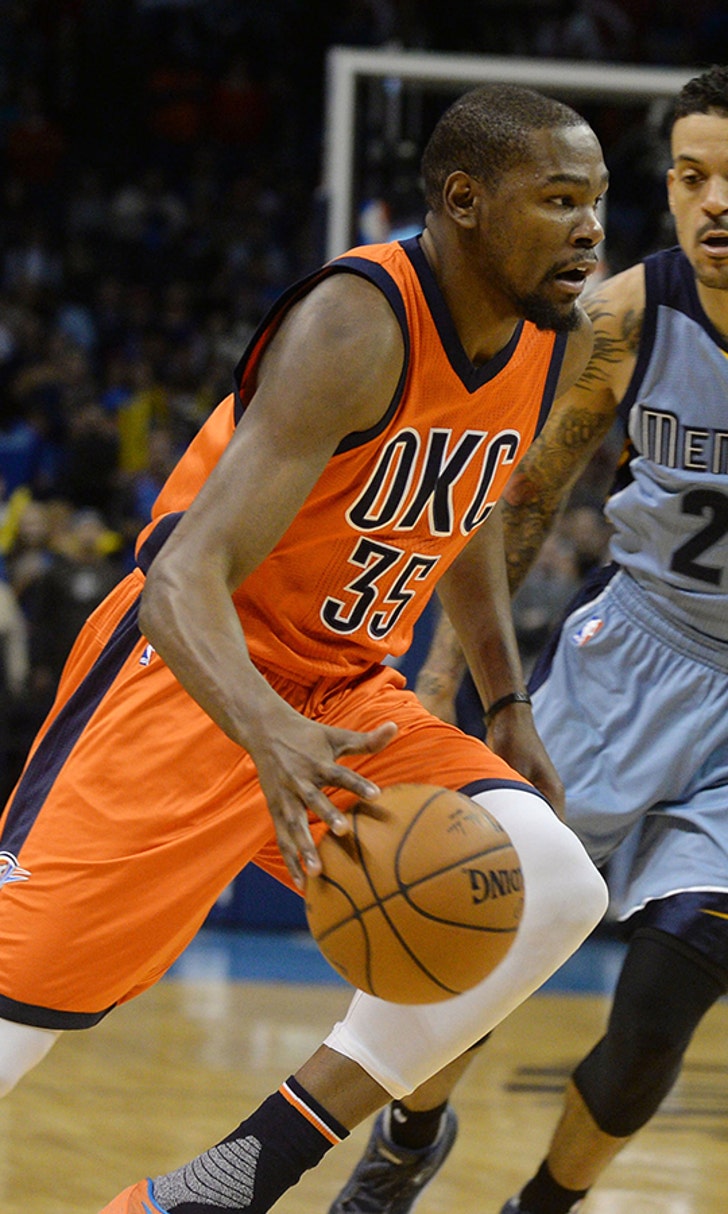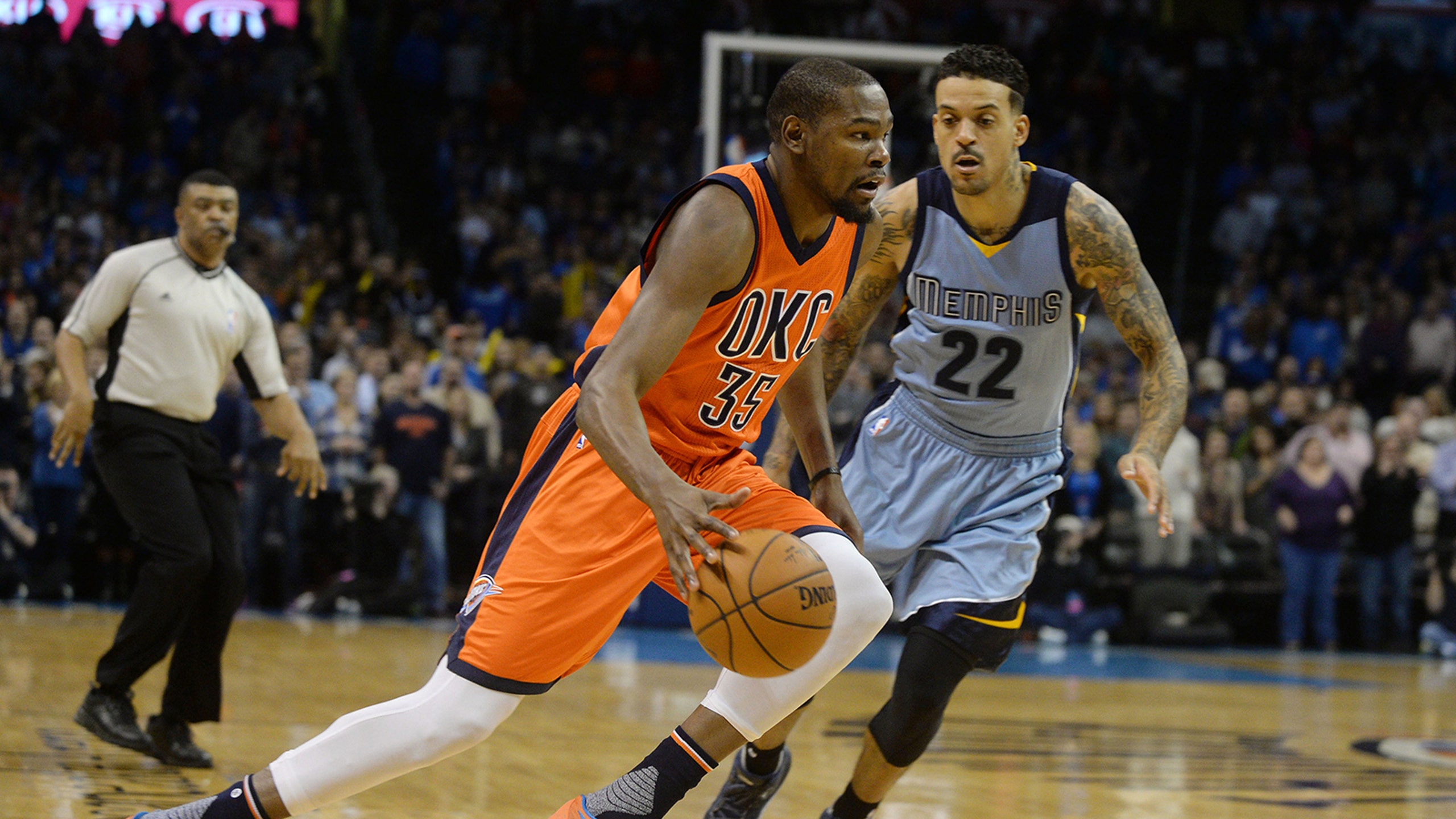 Already an all-timer? 4-time scoring champ, MVP says hold up
BY Jeff Caplan • January 15, 2016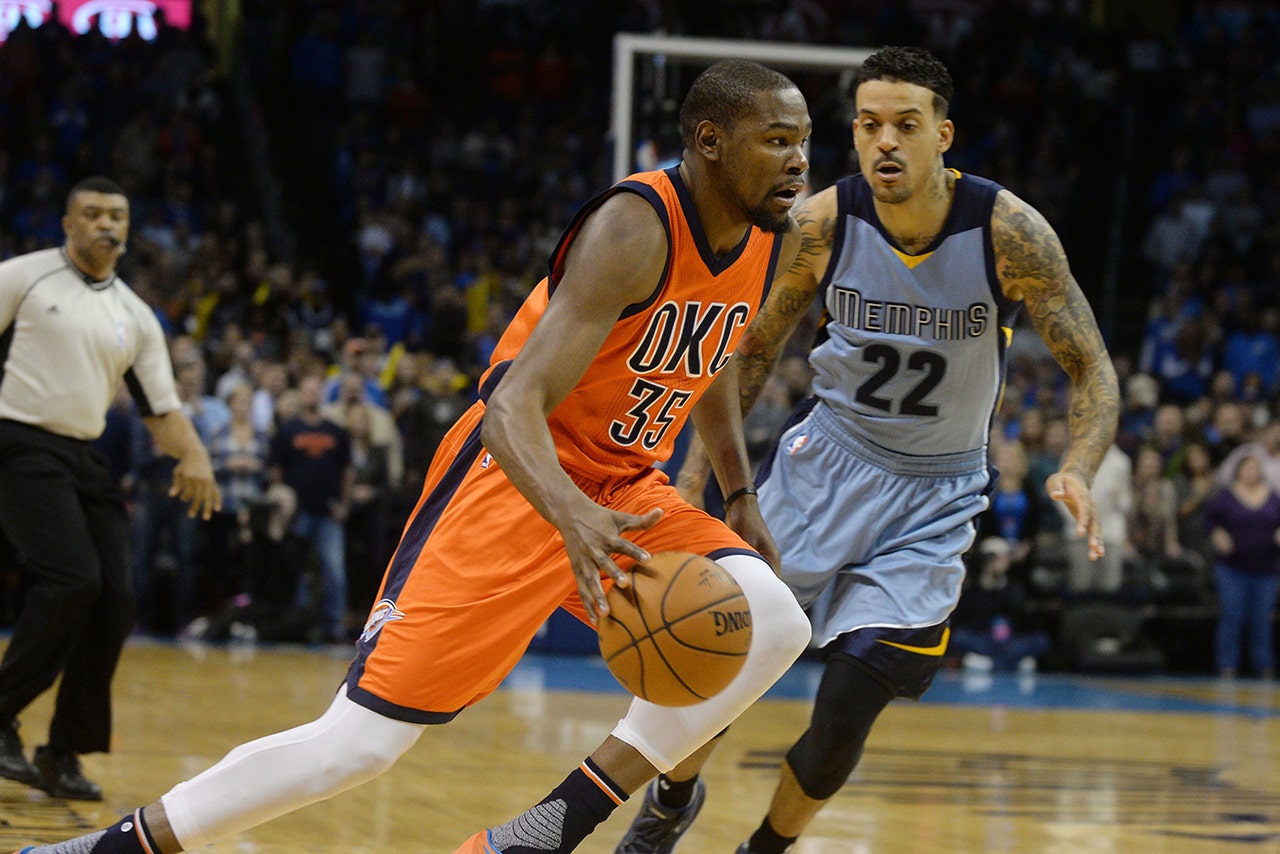 Kevin Durant has put up some mind-blowing numbers during his eight-plus years in the NBA. He's already won four scoring titles and a league MVP, and he's only 27 years old.
An all-time great? Sure sounds like one. Just don't expect Durant to call himself one.
Durant said, via ESPN: "I'm not downplaying myself because I feel I'm as good as any small forward that's played, but at this point in my career, I don't believe I should be on that list."
The list Durant references was put out Thursday by ESPN. It ranks players throughout the game's history at each position. Durant came in as the fourth-best small forward to ever play the game. 
Durant's career numbers make it hard to quibble with his being lofty status on the list: 27.3 points per game, 7.0 rebounds and 3.6 assists, while sitting extremely close to the extremely rare 50-40-90 shooting percentage trifecta at 48.3 percent from the floor, 38.1 percent from beyond the arc and 88.1 percent from the free throw line.
Here's Durant's full comment regarding his placement on the list.
Last Durant deal with his first serious injury, playing just 27 games, but assuming he remains in good healthy, his career is probably only at the halfway point. If he continues on his current pace, he will be a shoo-in for the Hall of Fame -- if he isn't already -- and just might wind up second behind the King.
On the ESPN list, LeBron James is already No. 1, followed by Larry Bird and Julius Erving.
But fair enough, KD, we'll gladly withhold referring to you as one of the all-time greats for at least, say, another decade.
---
---