National Basketball Association
National Basketball Association
Allen's block saves Celtics
Published
Feb. 24, 2010 4:27 a.m. ET

Ray Allen's blocked shot certainly stuck out, especially in a game that featured very little defense.

Rajon Rondo scored 15 points and had 16 assists to lead the Boston Celtics to a 110-106 victory over the New York Knicks on Tuesday night in a matchup of teams that traded with each other last week.

Allen, who led the Celtics with 24 points on 9 of 14 shooting, made his biggest play on the defensive end, something that even surprised Boston coach Doc Rivers.

"That was unexpected," Rivers said jokingly, "but that was great."

With Boston clinging to a 109-106 lead in the closing minute and Wilson Chandler cutting in for what appeared to be an easy layup, Allen leaped from behind and knocked the ball out of bounds as the shot clock expired.

"Chandler came and went to the hole," Allen said. "At least I was going to foul him, but I got up there high enough to make a play on the ball."

Playing a Knicks team that usually relies on trying to outscore their opponent, Rivers knew the Celtics would have plenty of easy shots.

"I told them we knew we were going to score, scoring was not going to be an issue tonight," Rivers said. "It's nice to have that luxury we did, but we know who we are."

Kevin Garnett scored 16 points, Marquis Daniels 14 and Kendrick Perkins 12 as Boston sent New York to its eighth straight loss. The Celtics were without forward Paul Pierce, who was home with the flu. Rivers said Pierce wouldn't have played anyway due to a sore right thumb injured last Thursday in a win over the Lakers.

David Lee had 28 points and 15 rebounds for the Knicks, Wilson Chandler scored 19 points and Sergio Rodriguez 18.

Celtics guard Nate Robinson - acquired last Thursday from New York along with forward Marcus Landry for Eddie House, J.R. Giddens, Bill Walker and a future conditional second-round pick - scored four points on 2 for 7 shooting in his first game with his new team.

"It felt like I was at practice, just with real jerseys on and everything," said Robinson of facing his former team. "I'm home now and this is where the new beginning starts."

Robinson missed the last three games of Boston's four-game road trip with food poisoning.

House had four points off the bench for the Knicks. Walker added seven, while Giddens and Landry didn't play.

With Boston leading by 3 and just under two minutes left in the game, House's 3-point shot rimmed out.

"I didn't put any more weight on this game than I did in my first game in Madison Square Garden," he said.

Tracy McGrady did play after saying following Monday's loss that he wasn't sure he would because he banged knees a couple of times during that game. He scored just six points on 3 of 8 shooting in nearly 27 minutes of action. It was only his ninth game this season after returning from knee surgery.

"I'm just trying to get my timing and rhythm back," said McGrady, who missed a 3-point shot in the closing minutes. "Even when I took that shot, I wasn't confident in taking it."

Boston led 94-91 entering the final quarter and the Knicks closed it to 107-106 on McGrady's drive with 2:43 to play.

Daniels scored on a drive with 1:56 to go, making it 109-106 before Allen's play with 48.9 seconds left. Garnett sealed it with a free throw in the closing seconds.

New York was coming off an embarrassing 83-67 loss at home Monday against Milwaukee, its lowest point total since a 104-59 loss in Boston on Nov. 29, 2007.

The Knicks scored 60 points in the first half, but trailed by four.

NOTES: House was given about a 90-second standing ovation while a video tribute of his days with the Celtics was shown on the Jumbotron to the music of Creed's "Higher" during a timeout with 5:33 left in the first quarter. "It was great what they did for me," he said. "A real class organization. I expect that." ... Robinson was given a warm greeting that lasted about a half minute when he came in late in the first quarter. ... Two referees worked the final 3 1/2 quarters after Courtney Kirkland left the game. A Celtics spokesman said Kirkland was feeling ill.

---
---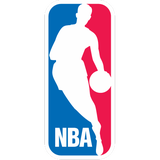 Get more from National Basketball Association
Follow your favorites to get information about games, news and more
---