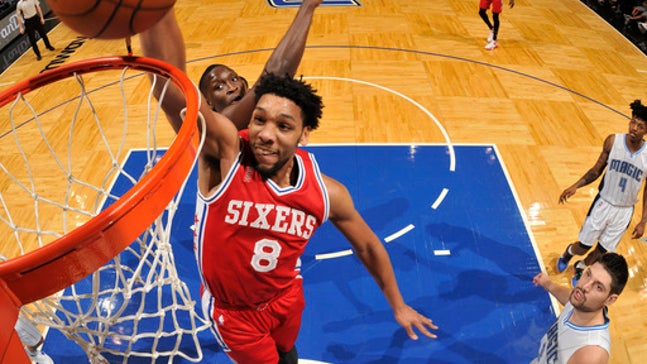 76ers rookie center Okafor needs season-ending kne
Published
Mar. 11, 2016 7:00 p.m. ET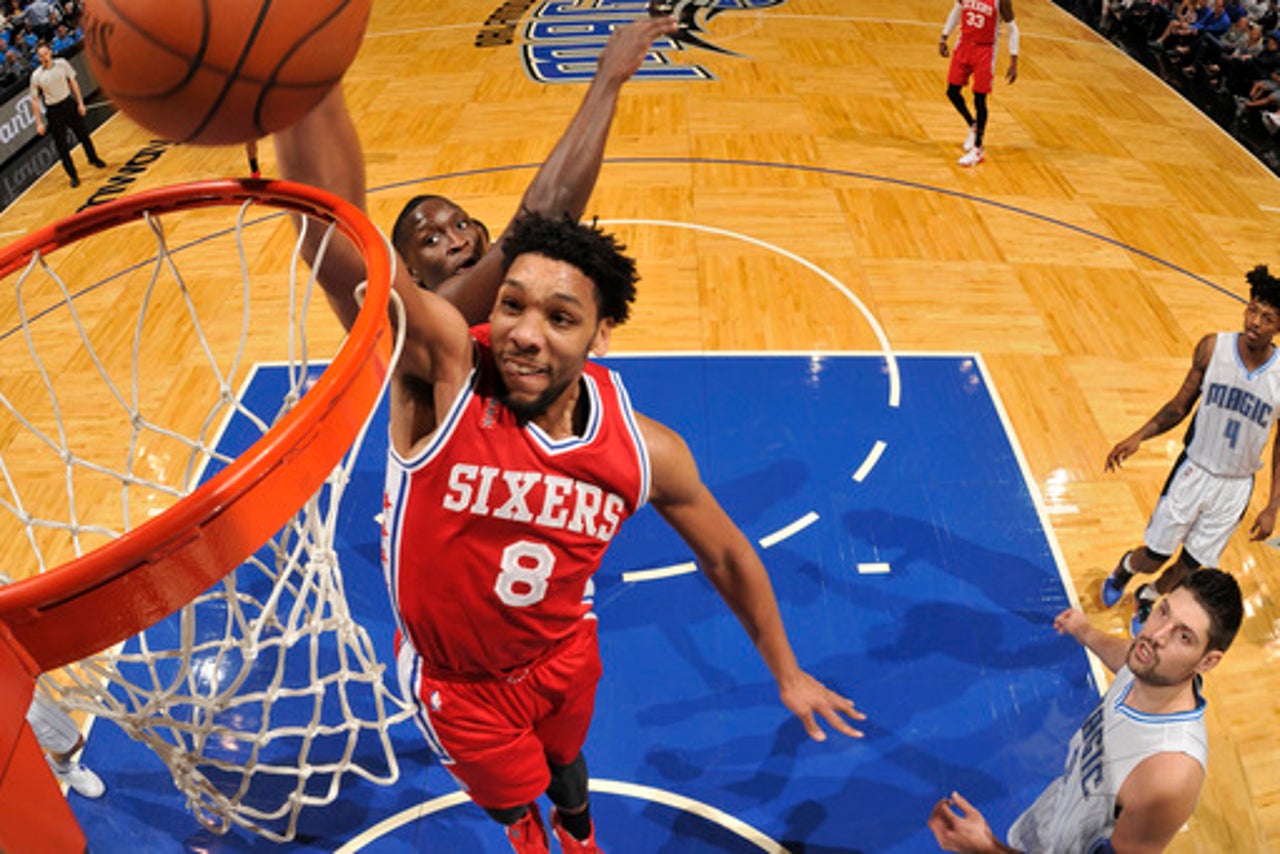 PHILADELPHIA (AP) Philadelphia 76ers rookie center Jahlil Okafor will have season-ending surgery on his right knee.
The team said Friday it will soon announce when he will have surgery for the small cartilage tear. He is expected to resume basketball activities in about six weeks.
Okafor, the No. 3 overall pick of the 2015 draft, leads the NBA-worst Sixers with 17.5 points and averaged 7.0 rebounds in 53 games.
''When you study what's going on, it's only going to be a 10-minute procedure,'' Sixers head coach Brett Brown said before Friday night's game against Brooklyn. ''It's going to restrict him from playing for six weeks. Because of the timing, it sounds more dramatic than it should. The impact it has on someone moving forward is negligible.''
Okafor has not played since he was hit hard in the shin on his right leg during the Feb. 28 game against Orlando. The rookie also missed two games in December with soreness in the same knee.
Okafor said he noticed that his ''knee just didn't feel right'' while recently rehabbing his separate shin injury on the treadmill, before alerting the team's medical staff.
''It's just kind of a sigh of relief because I was able to know exactly what was going on with my knee and that it's something minor,'' Okafor said. ''It was good to finally know what was going on.''
Okafor had been one of the NBA's top rookies, showcasing the polished offensive post game that helped him lead Duke to last year's national championship. But his season has also been marred by off-court trouble and he served a two-game suspension for his role in a Boston street fight.
Brown, though, insists that the 20-year-old big man has matured both on and off the court as the season has progressed.
''You step back and say he had a heck of NBA season, he really did,'' the Sixers coach said. ''His mood is great. He's disappointed obviously but he must take pride in the fact that he had a good NBA year coming in at 19 and to go through all the things he did. I'm proud of him. He's a good person and he cares, and I think his season should be remembered like that.''
The Sixers have lost 13 straight entering Friday night's game against Brooklyn.
---
---