National Basketball Association
National Basketball Association
76ers 108, Raptors 101, OT
Published
Jan. 19, 2013 4:21 a.m. ET

After sending the game to overtime, Jrue Holiday single-handedly took over during the extra session.
In the process, the fourth-year point guard continued to make a strong case for his first career All-Star berth next month in Houston. The reserves will be announced on Thursday night.
Holiday had a career-high tying 33 points and 14 assists, including all 12 of Philadelphia's points in overtime as the 76ers overcame a 19-point second half deficit to defeat the Toronto Raptors 108-101 on Friday.
''I really don't know,'' Holiday said about whether he deserves to play in the All-Star game. ''Obviously, that's a goal I'd like to have under my belt. If I have to do this every game for us for our team to win, so be it.''
Thaddeus Young added 27 points and 14 rebounds while Spencer Hawes and Lavoy Allen had 12 apiece for the Sixers, who improved to 17-23.
Holiday delivered with a tough drive and layup with 1.1 seconds left in the fourth quarter to force overtime.
Then he scored every point the rest of the way for the Sixers, helping to avenge a 111-99 loss Tuesday night to the New Orleans Hornets.
''He took over,'' Young said. ''Jrue was incredible tonight and carried us in overtime. It was a gut-check type of performance and he was there for us when we needed it in overtime.''
Ed Davis had 18 points and 10 rebounds for the Raptors. Terrence Ross and Alan Anderson each scored 18.
Jose Calderon chipped in 13 points and Kyle Lowry had 11 points and 11 assists before fouling out for Toronto, which fell to 4-17 on the road. The Raptors lost their fourth in a row.
''They got us back on our heels and I thought we weathered the storm a little bit in the fourth quarter,'' Toronto coach Dwane Casey said. ''We got back up 10 but again, they continued to street fight and we didn't respond.''
Despite a depleted lineup, the Raptors led virtually the whole game and by as many as 19 in the second half.
Toronto was missing forwards Andrea Bargnani (torn right elbow ligament) and Linas Kleiza (sore right knee) along with center Jonas Valanciunas (broken right ring finger).
While the Sixers erased the 19-point advantage and briefly took a 74-73 lead early in the fourth quarter, Toronto responded with a 15-4 run to go back ahead 88-78.
''Our guys kept their composure,'' Sixers coach Doug Collins said.
When the Sixers made another late surge to get to 92-90 on Young's dunk with 2:54 remaining, the Raptors countered with a jumper by Davis for a four-point lead with 2:09 left.
Young's dunk with 10.6 seconds left pulled the Sixers to 94-92. Anderson converted a pair of free throws with 8.8 seconds to go for a 96-92 lead.
But it wasn't over.
A basket by Hawes cut it to 96-94 with 5 seconds left, and a turnover by Calderon gave the Sixers one last chance. Holiday came through and tied it.
In the extra session, Holiday completely took charge and showed why he appears worthy of his first All-Star selection. He hit a pair of jumpers followed by a 3-pointer and a layup for a 105-99 lead.
''He's the closer,'' Hawes said. ''We put the ball in his hands. He made all the right decisions and all the right moves down the stretch.''
The Raptors led by as many as 17 points in the first half and cruised to a 60-43 advantage heading into the locker room thanks to 59 percent shooting (24 of 41).
But it didn't last.
''In the NBA, it's hard to play with a lead,'' Lowry said. ''Everyone always says that. But when you want to become an elite team and that team wants to win and make the playoffs, you don't have an ease mode. You have to go hard and try to win every game and keep it going.''
NOTES: The Raptors shot 12 of 17 (71 percent) in the first quarter. ... Sixers guard Jason Richardson started despite having fluid drained from his left knee on Thursday. ... Sixers backup center Kwame Brown missed the game because of a sinus infection. ... The 76ers announced that they raised $189,012 to benefit the American Red Cross through their ''Operation Rebound'' relief effort.
---
---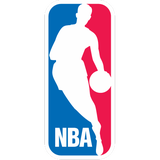 Get more from National Basketball Association
Follow your favorites to get information about games, news and more
---