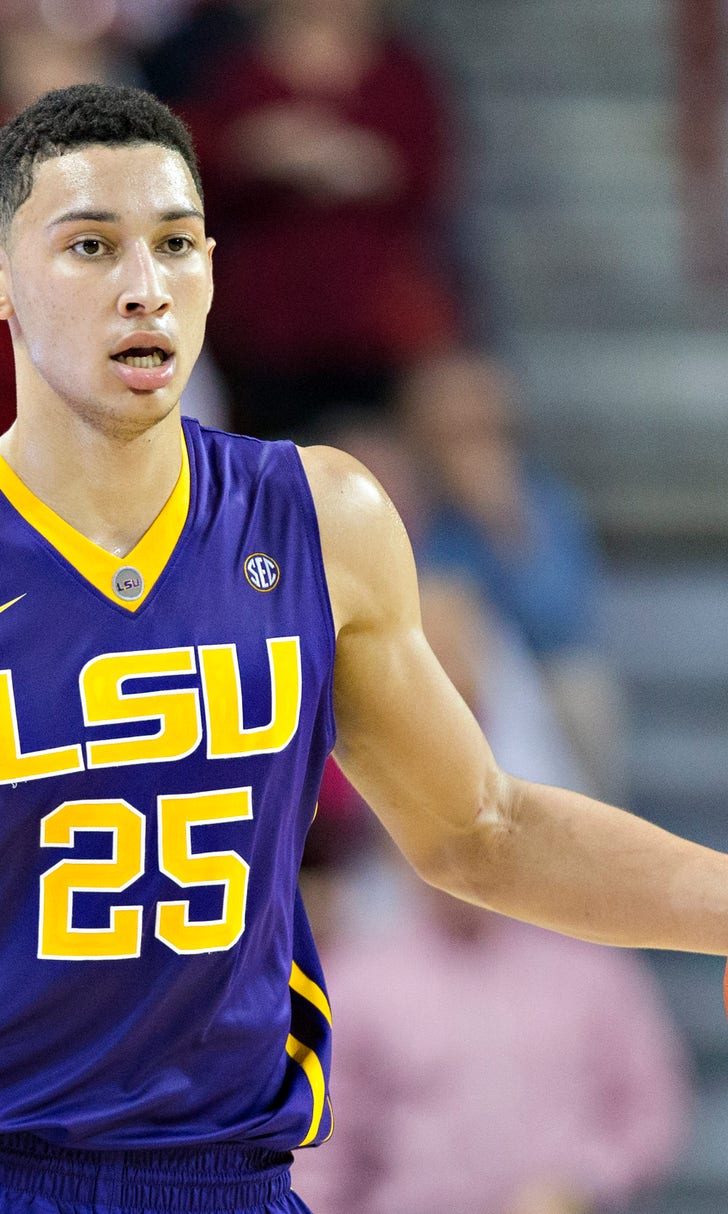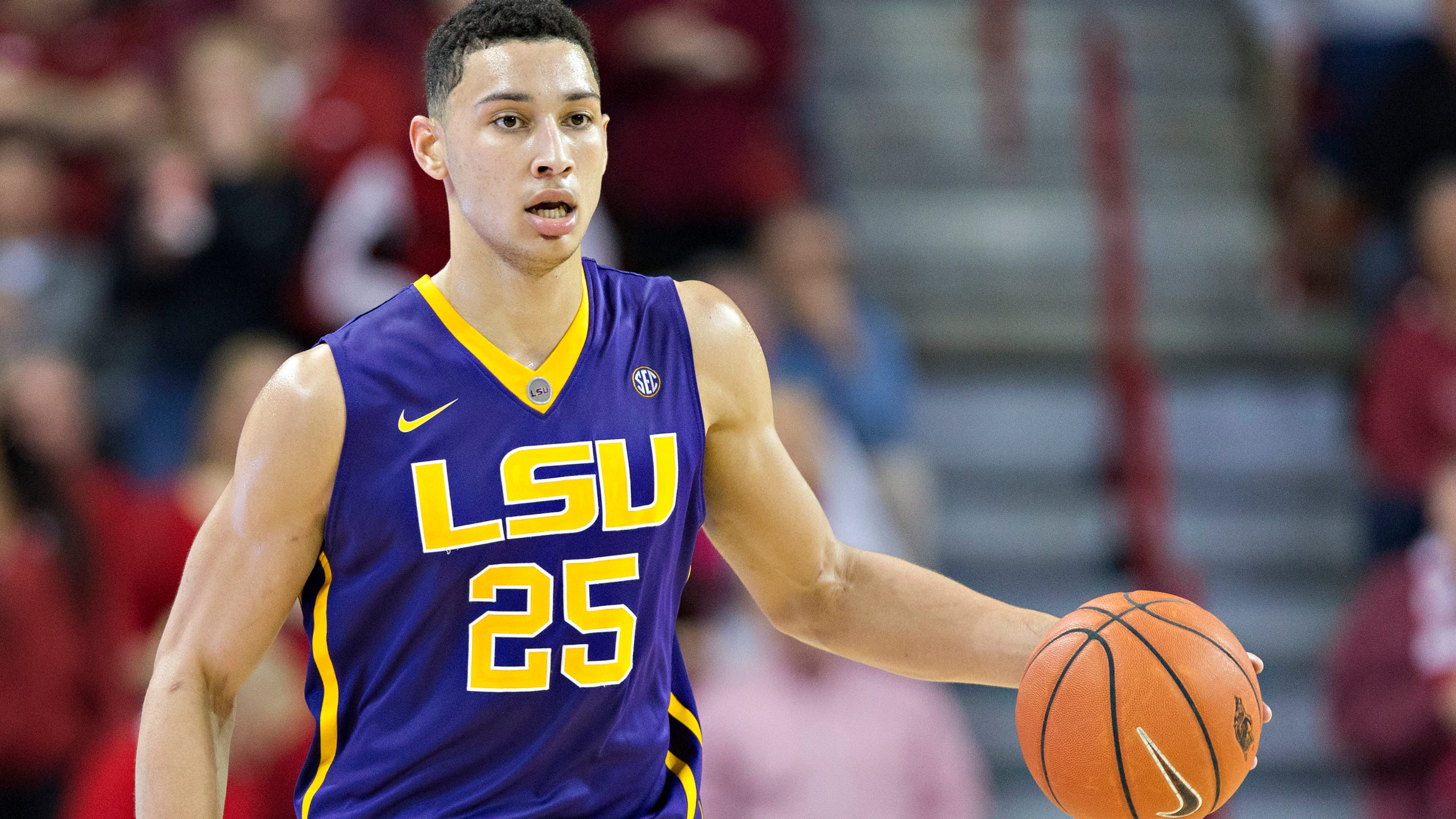 2016 NBA Mock Draft 3.0
BY foxsports • June 22, 2016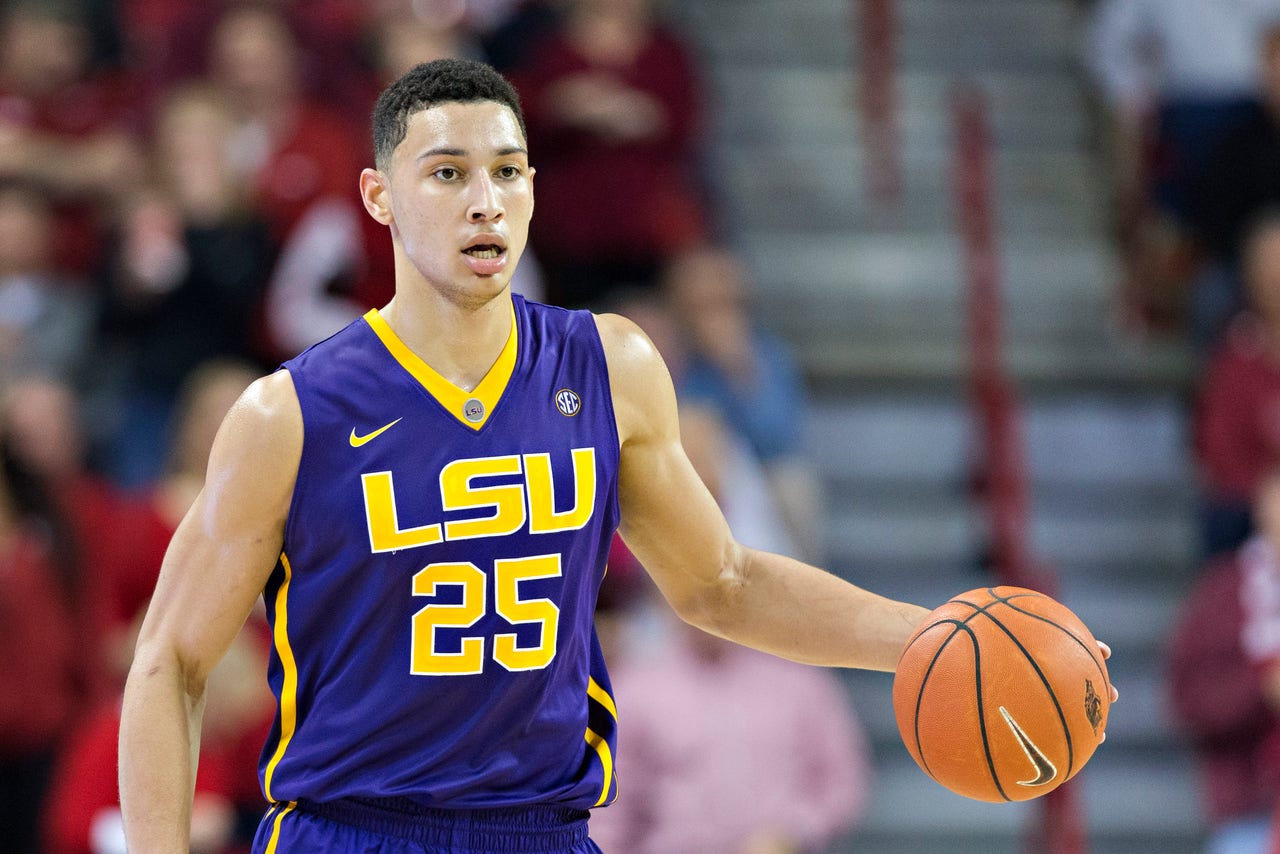 We are just hours from the NBA Draft, that magical moment when your favorite team just might draft its star of the future ... or the player who ends up getting your current coach fired. Isn't the draft just the best?  
That's certainly the case this season, when it appears to be as wide open as ever. Outside of the top two picks, the entire first round could go a million different ways, with any pick sending every team scrambling behind them.
So with that said, here is our look at what promises to be a wild first round of the 2016 NBA Draft. As you'll notice, FOX Sports' third mock draft is significantly different than our first mock draft following draft lottery announcement and the second one last week, showing just how crazy this draft promises to be.   
Also, be sure to check back on FoxSports.com on Friday, when we hand out draft grades and preview the top prospects in the 2017 draft.   
1. Philadelphia 76ers: Ben Simmons, F, LSU
Look, I'm a pretty humble guy, so I hate to bring this up, but I'm just about the only analyst doing these mock drafts who had Ben Simmons being the unquestioned top pick from the beginning, and never waffled in that decision. Again, being the humble guy I am, I hate to bring it up.
Simmons is the best overall player in this draft, not to mention the most physically gifted, best overall passer and arguably best athlete as well. As I joked on Twitter on Wednesday night, taking anyone other than Simmons would have been grounds for disbanding altogether.
Thankfully, 76ers fans don't need to worry about that, as their organization is expected to make the right decision with the No. 1 overall pick.
2. Los Angeles Lakers: Brandon Ingram, F, Duke
With Simmons almost certainly off the board at No. 1, the Lakers get exactly the guy they want --- and need --- at No. 2 with Ingram.
As I've said before, he's not Kevin Durant (or anything close) but he is a player who should enter the NBA right away and score, and eventually turn into an All-Star caliber player.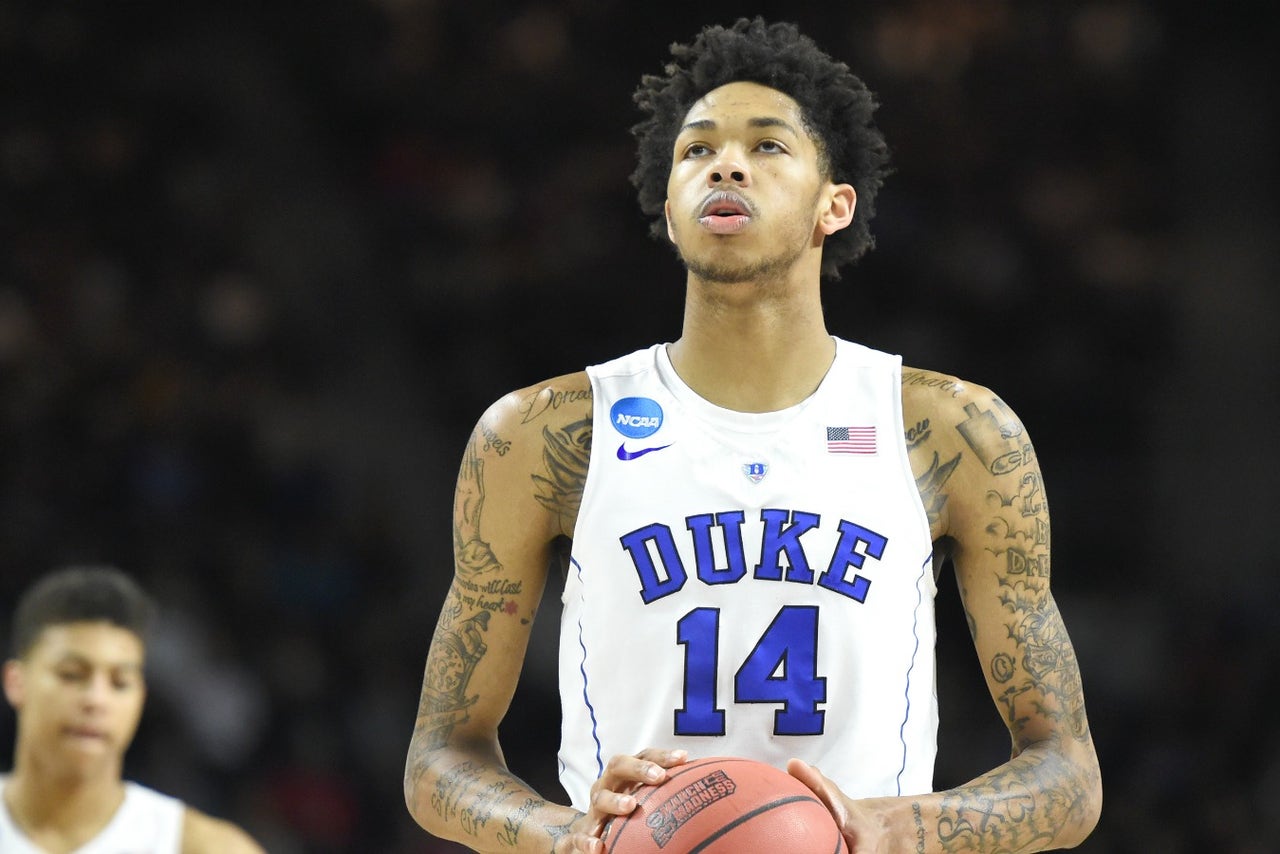 It also doesn't hurt that he's a high-character guy who will cause no issues off the court, something that will be a breath of fresh air in LA after everything that D'Angelo Russell put Lakers through last season.
3. Boston Celtics: Jaylen Brown, F, Cal
While Brown's attitude turned off some teams early in the draft process, what can't be denied is his skill. Based on his sheer intangibles, Brown may be the third-most talented player in this draft (behind only Simmons and Ingram). He's someone who has had NBA physical tools since the first time I saw him as a high school sophomore.  
It's also why after projecting Washington's Marquese Chriss in this spot last week, it's time to change course. Boston clearly likes Brown after bringing him in for two workouts in the past few weeks. He also plugs the one major hole for the Celtics: scoring on the wing.
The best part is that he's talented enough to come in and contribute right away.
4. Phoenix Suns: Marquese Chriss, F, Washington
With Brown off the board, the Suns will jump at the chance to take Chriss at No. 4. He should be able to fill a long-term need at power forward and fit in nicely with the players the Suns already have (Devin Booker, Eric Bledsoe, Alex Len etc.).
Yes, Chriss will need some time to develop. But going to a Suns organization that has no designs on being competitive any time soon, that shouldn't be an issue.
5. Minnesota Timberwolves: Jamal Murray, G, Kentucky
John Calipari continued to back Jamal Murray, saying Tuesday that he believes his former guard will be the leading scorer among NBA rookies next season. This came after he said that Murray will be the safest pick in the draft last week. And the funny thing is, I don't necessarily disagree with Calipari on either account.  
But there's a difference between what a player could be, and what a team needs now, and I simply don't see any of the teams in the first four spots needing what Murray can provide. Instead, Murray will go to Minnesota, where he should immediately provide the 3-point shooting this team desperately needs, and end up as a perfect floor-spacer for Andrew Wiggins and fellow former 'Cat Karl-Anthony Towns.
With Murray being the final piece, look for the T-wolves to be in the playoffs next season, and a title contender --- yeah, I said it --- before long.
6. New Orleans Pelicans: Kris Dunn, G, Providence College
I've been projecting Buddy Hield to the Pelicans for the past two mock drafts. But with Dunn's stock soaring, and after taking a closer look at New Orleans' overall needs, I'm starting to think Dunn might be the better fit.
That's because while Hield's scoring could help the Pelicans immediately (especially considering Eric Gordon could leave in free agency), in the long-term, they could lose both of their primary ball-handlers (Jrue Holiday and Tyreke Evans) after next season.
Considering how hard it is to find a quality point guard --- especially on the fly --- and that Dunn already projects to have more star power than Hield, I'm thinking the Pelicans draft Dunn this year, let him come off the bench in 2017 and groom him to be their starting point guard of the future.
7. Denver Nuggets: Dragan Bender, F, Croatia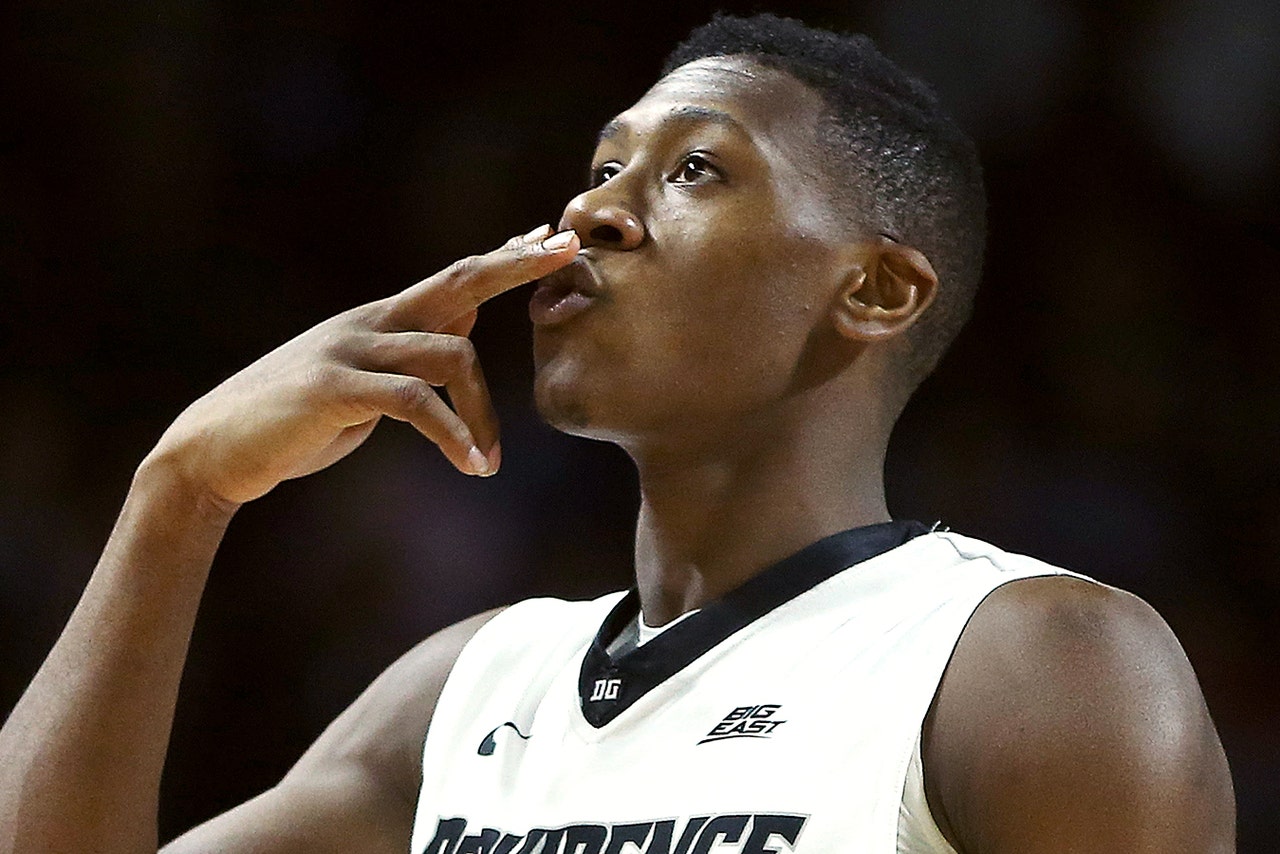 The Nuggets at No. 7 are one of the hardest teams to project, if only because they have many holes to fill that any player at any position outside of point guard (where I still believe Emmanuel Mudiay is a future All-Star) seems to be in play.
But it's because of those needs that the Nuggets should go with the best player available in Bender.
No, he won't be a star right away. But at just 18 years old he could easily morph into one in the future.  
8. Sacramento Kings: Buddy Hield, G, Oklahoma
With Rajon Rondo hitting free agency and Ben McLemore and Marco Belinelli already on the roster, shooting isn't a pressing need. Then again, when you haven't made the playoffs in a decade, the only true need is getting as many good players as possible.
Hield is a good player and should be a better scorer from Day 1 than McLemore or Belinelli is right now. Plus, as someone who spent a lot of time around Hield over the past couple months, I can tell you that Hield is the exactly kind of no-nonsense, high-character, eat, sleep and breathe basketball player whom the Kings desperately need in the locker room.
At this point, all I can say is: Don't screw this up, Sacramento.
9. Toronto Raptors: Deyonta Davis, F, Michigan State
I made the case for Davis to Toronto last week, and nothing has changed.
In addition to the fact that Raptors GM Masai Ujiri has emphasized athleticism over sheer skill, this pick should also be greatly impacted by Bismack Biyombo's impending free agency.
No, Biyombo never scored much but provided physicality and toughness in the paint. Those are two things that Davis should have no trouble duplicating.
10. Milwaukee Bucks: Henry Ellenson, F, Marquette
Reports seem to indicate that the Bucks want to trade Greg Monroe, and if they're able to pull it off, Ellenson could step in and immediately assume Monroe's starting spot at power forward.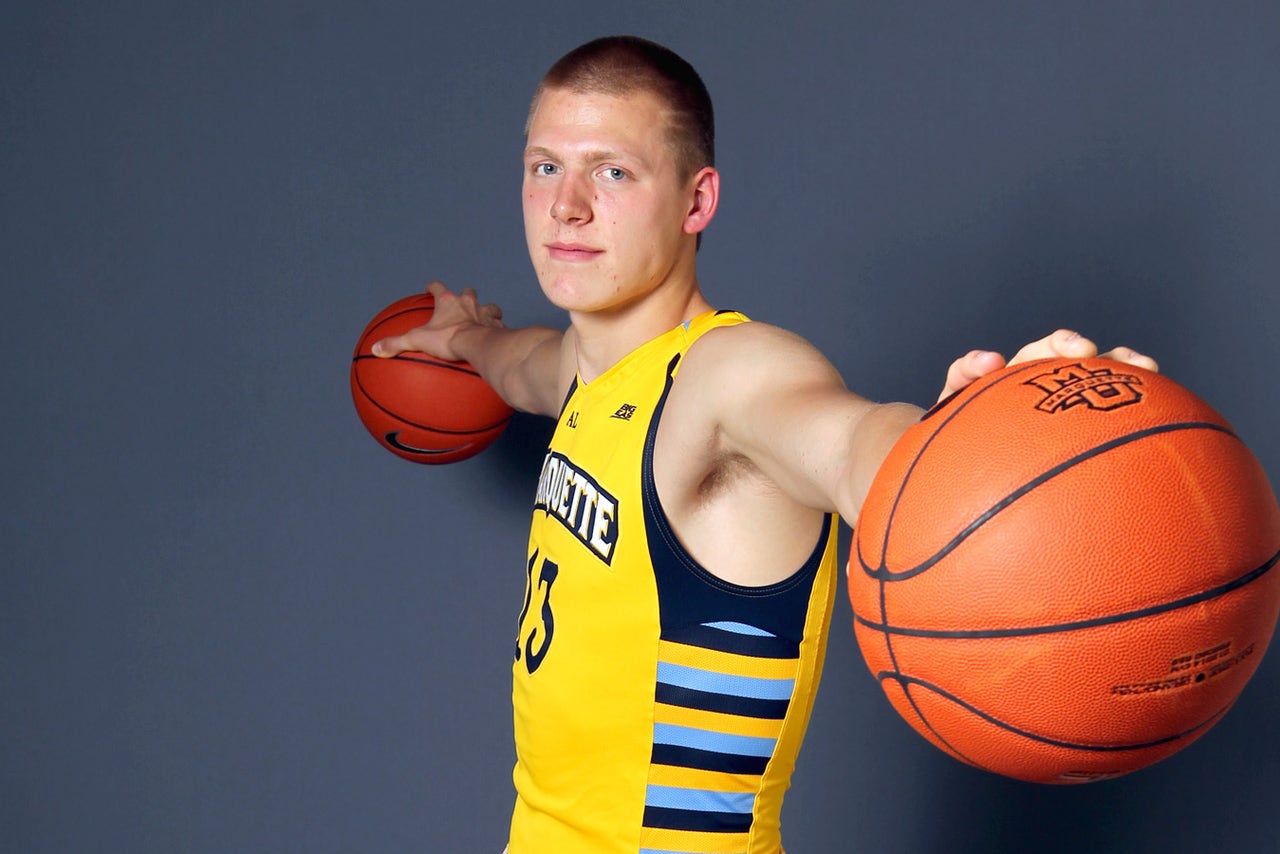 No, Ellenson will never be an elite defender in the NBA, but who needs defense when you've got Giannis Antetokounmpo? Instead, he should provide solid offense after averaging 17 points per game last season at Marquette (ironically, in the same building the Bucks play in now).
11. Orlando Magic: Skal Labissiere, F, Kentucky
Like Davis to the Raptors, I made the case for Skal-to-Orlando last week, and nothing has changed.  
The Magic are in the advantageous position of not needing their draftee to play right away, an important component because Labissiere isn't close to being NBA ready.
But if Labissiere does develop into the player many think he can be, his size, shooting touch and shot-blocking ability could be a great fit alongside Nikola Vucevic down low.    
12. Utah Jazz: Jakob Poeltl, C, Utah
The Jazz need a starting point guard, but are any of the candidates (Wade Baldwin, DeJounte Murray, Tyler Ulis, Demetrius Jackson) better than the players they already have?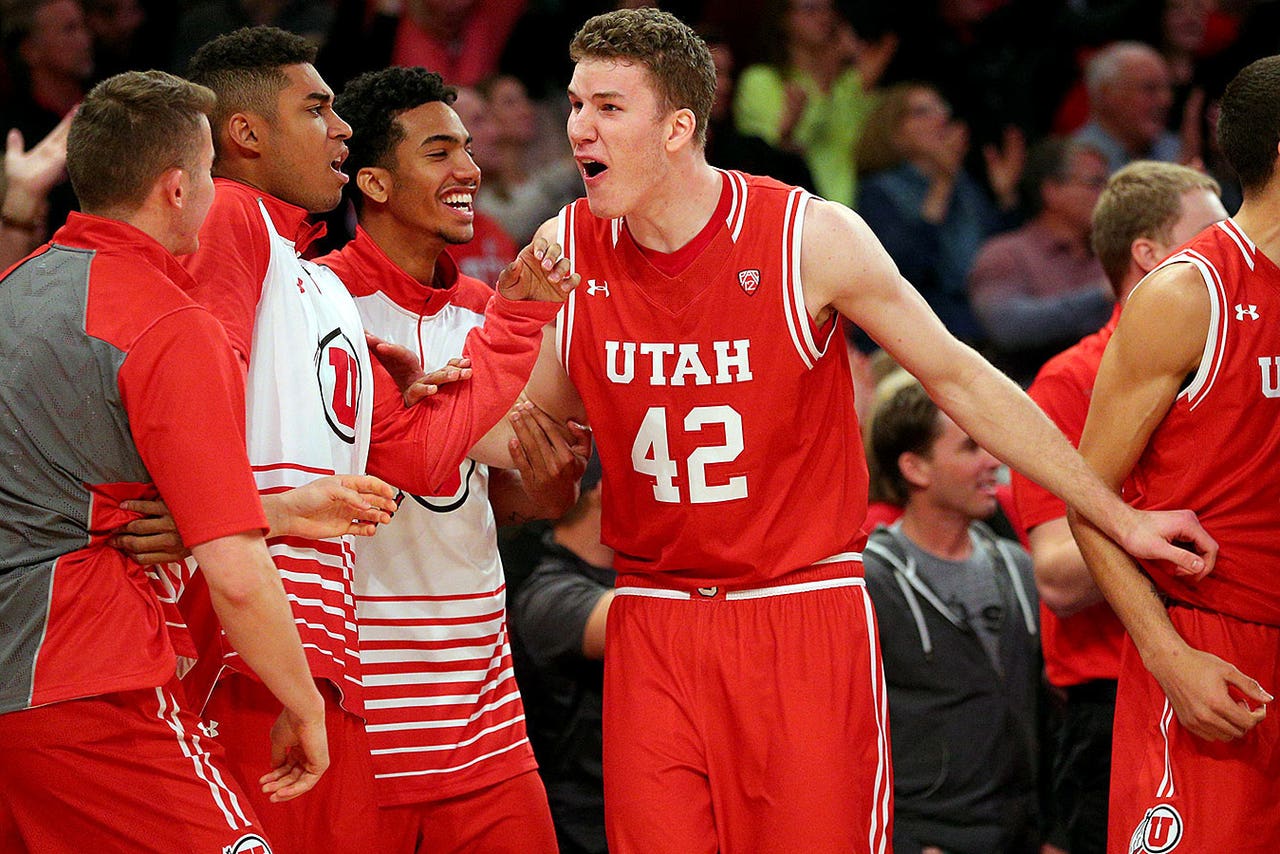 I'm not sure, and I'm guessing the Jazz aren't either which is why Poeltl makes sense here.
Not only is he a local guy, but he adds depth to a squad that could lose Trevor Booker in free agency, and has little more than Rudy Gobert, Derrick Favors and Trey Lyles up front.
Jazz VP of Player Personnel Walt Perrin has repeatedly said he plans to take "the best player available" in this spot. Let's see if he puts his money where his mouth is by selecting Poeltl.
13. Phoenix Suns: Malachi Richardson, SF, Syracuse
Assuming they take Chriss with the fourth-overall pick, it means that the Suns will be set with young, exciting players at point guard (Eric Bledsoe, Brandon Knight), shooting guard (Devin Booker), power forward (Chriss) and center (Alex Len) going forward.
Just about the only thing left is to find a wing player with star power, and that's exactly what Richardson is. After a slow start at Syracuse he burst onto the scene at Syracuse during the NCAA Tournament and hasn't looked back.
We had Richardson as low as No. 21 in previous mock drafts, but at this point it's hard to see him falling out of the lottery.
14. Chicago Bulls: Domantas Sabonis, F, Gonzaga
Sabonis skipped the NBA Combine, leading many to speculate that a team had guaranteed him a draft spot. This feels like the floor of what that potential spot could be.
Assuming it is Chicago, Sabonis is an absolute steal, as a big, physical rebounder, who is both old-school enough to play in the paint and new-school enough to guard quicker, more athletic power forwards on the perimeter. He also fits an immediate need with Pau Gasol and Joakim Noah both hitting free agency.
The biggest question isn't whether the Bulls should take him here but rather will Sabonis, who is one of the fastest-rising prospects heading into draft night, still be on the board?
15. Denver Nuggets (from Houston): Furkan Korkmaz, G, Turkey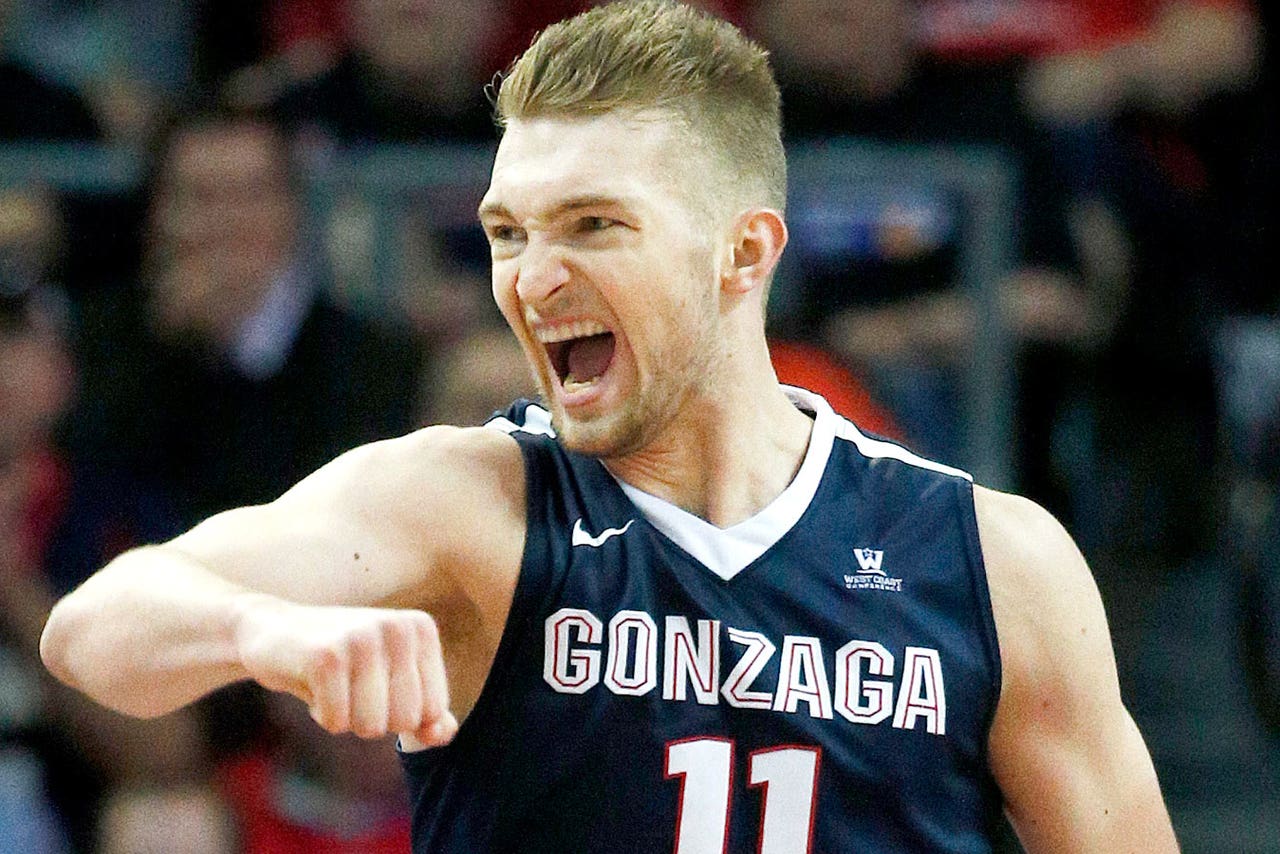 The Nuggets went international with Bender as their first selection, and will likely do the same by drafting Kokrmaz, a Turkish guard with deep 3-point shooting range.
Like Sabonis one pick earlier, Korkmaz going 15 feels like the floor for him, considering he threatened to pull out of the draft if he wasn't a lottery pick.
And if it is Denver, he'll combine with Bender and Mudiay to create one of the most exciting and dynamic young teams in the league.
16. Boston Celtics (from Dallas): DeJounte Murray, G, Washington
A couple thoughts on Murray being picked here: One, Danny Ainge isn't afraid to take chances on long-term projects in the draft and stash them in the D-League for a couple months (or seasons) to see how they develop. He's done it with Marcus Smart and James Young, so why not do the same and take a chance on maybe the most athletic guard in the entire draft?
The other thing to consider is this: Murray has been invited to New York to sit in the green room on draft night. Would the NBA bring him to the Barclay's Center if the league didn't believe he'd go early in the draft?
17. Memphis: Wade Baldwin IV, G, Vanderbilt
For a team that has made the playoffs six consecutive years, the Grizzlies sure do need a lot of help. Point guard Mike Conley is hitting free agency this summer, and both Zach Randolph and Marc Gasol are not getting younger.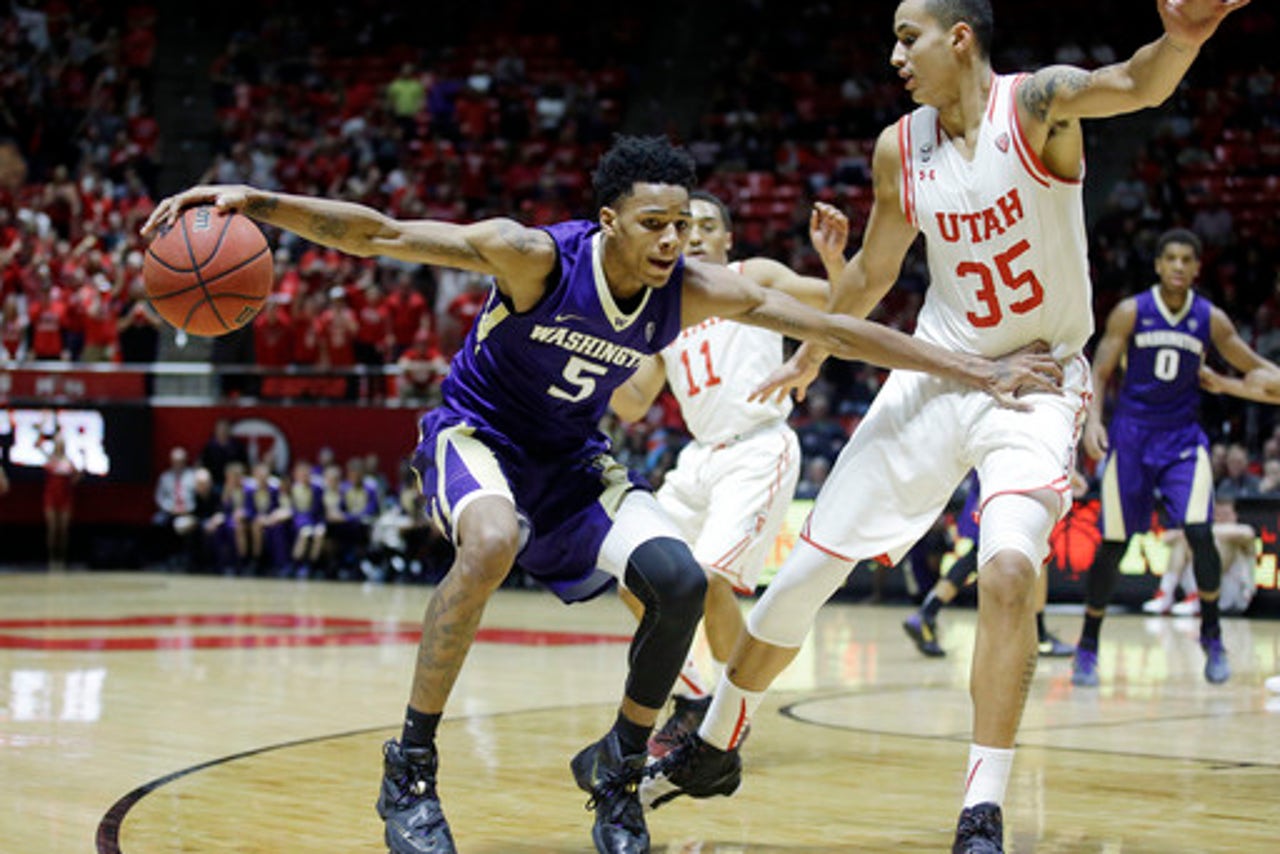 The Grizzlies, who can take no chances with Conley possibly leaving, scoop up Baldwin, a player with the size, strength and skill-set to eventually start in the NBA.
The question now for Grizzlies fans is this: Will he be given time to develop behind Conley or be forced into the starting role if Conley skips town?  
18. Detroit: Denzel Valentine, G/F, Michigan State
Valentine has been slipping quite a bit heading into draft day, with reports indicating that he could have long-term knee problems. He also did himself no favors by working out for just a handful of teams, limiting his exposure heading into draft night.  
Thankfully for Valentine, one of the teams he did work out for is Detroit, a place that should be a perfect fit.  
Not only did the Pistons get to see Valentine in person the past few years at Michigan State, but with so much young talent on their roster (Andre Drummond, Kentavious Caldwell-Pope, Stanley Johnson) Detroit has no real needs, and can instead take the best player available.
Valentine is that player.
19. Denver: Juan Hernangomez, F, Spain
The plan might not have been to draft three straight foreign players, but that's exactly what Denver will do, selecting Hernangomez to go along with Bender and Korkmaz.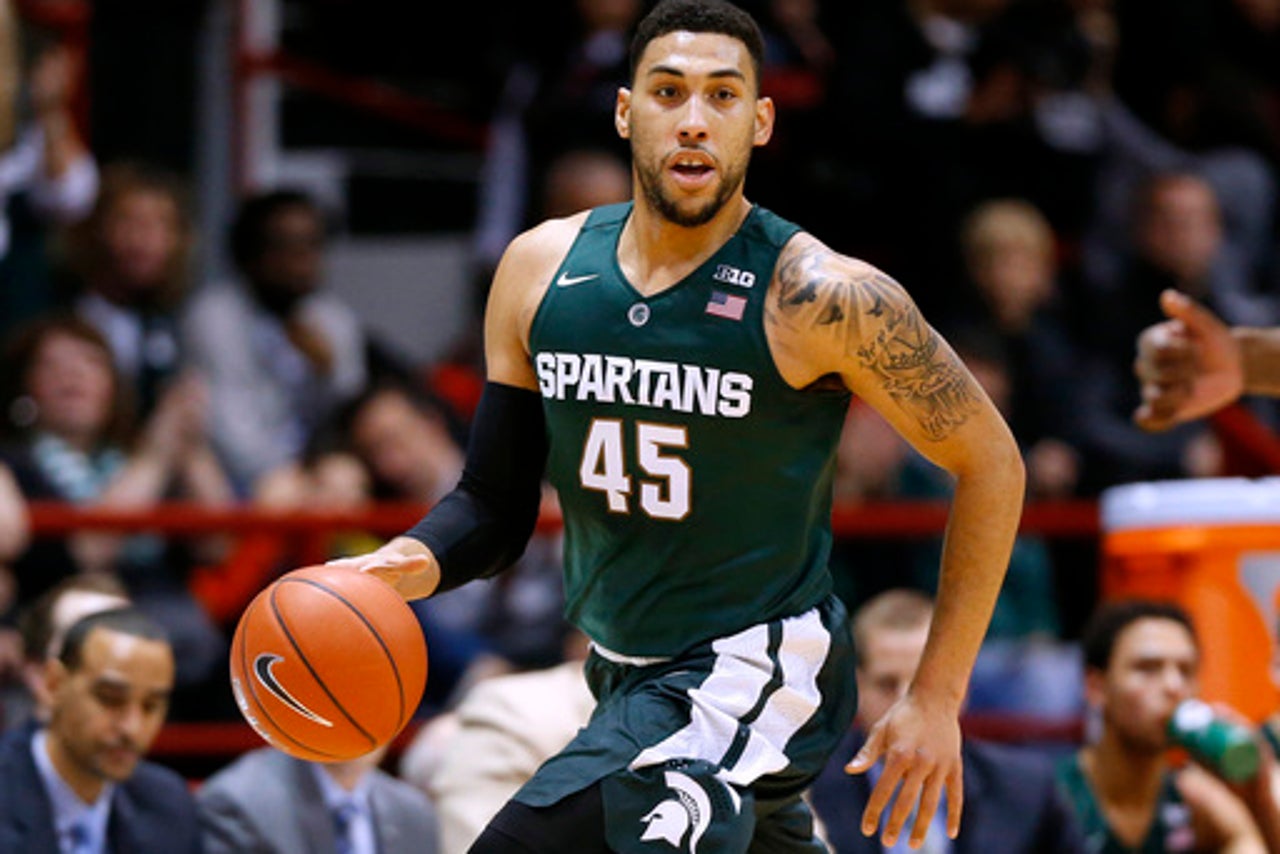 In Hernangomez Denver gets another athletic, low-post player who is equally adept at banging on the boards and also stepping out and hitting the three.
While Bender could be a long-term answer at power forward, Hernangomez could be more of a factor right away and should serve as a high-level backup in the long-term.
20. Indiana Pacers: Demetrius Jackson, G, Notre Dame
While going big could be the move here (my buddy Kent Sterling in Indianapolis said he's never seen Larry Bird warm up to a player in workouts quite like he did to North Carolina's Brice Johnson this spring) it doesn't make total sense. After all, wasn't Frank Vogel let go as coach in large part because Bird wants to play faster and smaller?
Well, no player in this draft is faster than Jackson, the local point guard from Notre Dame who tested off the charts at the NBA Combine.
As I said last week, he could sit behind George Hill for a season in 2016-2017, before moving into the starting lineup in Year Two.
21. Atlanta Hawks: Damian Jones, C, Vanderbilt
With Al Horford heading toward free agency, and Atlanta at least in discussions with Philly regarding a Jeff Teague for Jahlil Okafor trade, adding front-court depth seems to be a priority for the Hawks.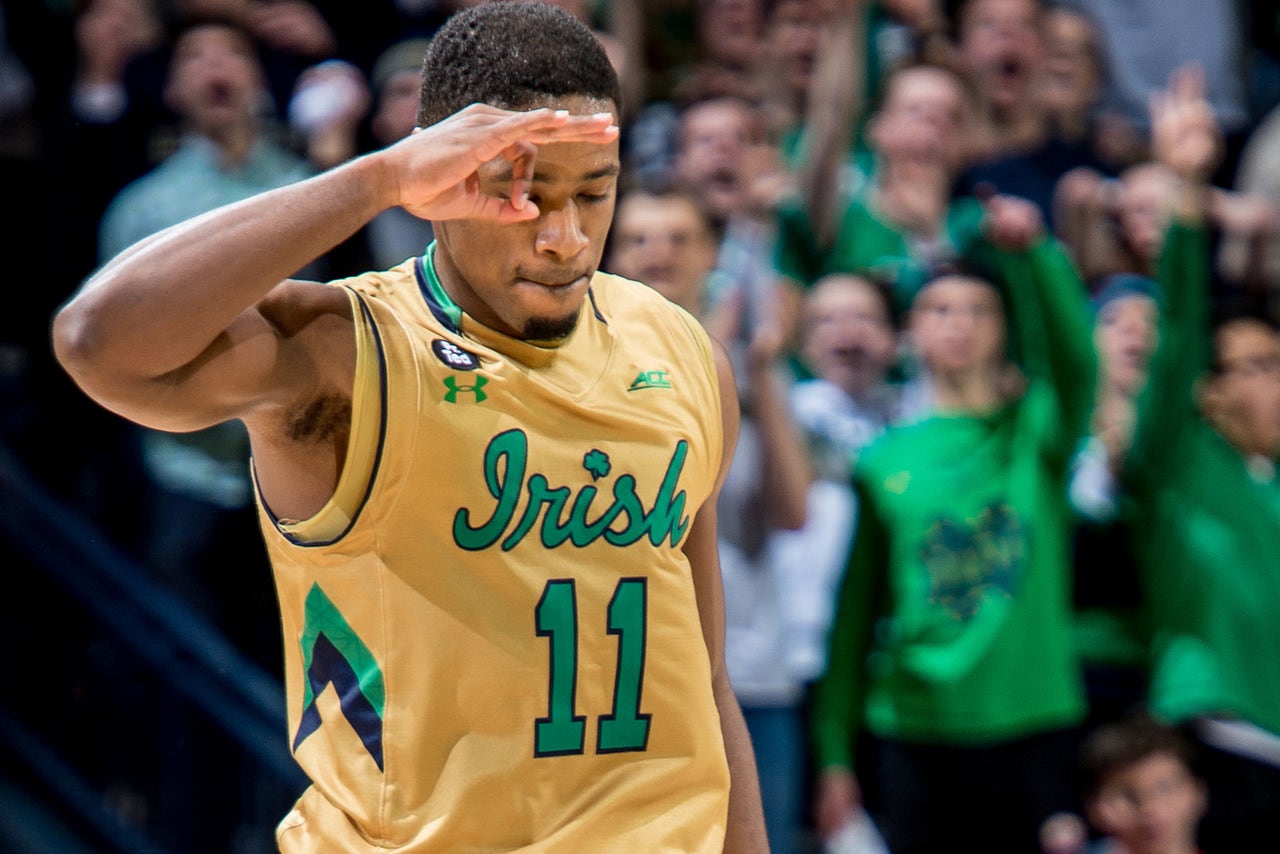 With that in mind, Jones makes the most sense here. A big, athletic seven-footer, whose skill-set as a rebounding shot-blocker fits in nicely alongside Paul Millsap in the paint.
22. Charlotte Hornets: Malik Beasley, G, Florida State
As I mentioned last week, the Hornets have needs on the wing and low post with Nic Batum, Courtney Lee and Al Jefferson all hitting free agency. But at least in the paint those needs could answered internally, with players like Frank Kaminsky and Cody Zeller already on the roster.
There's no obvious fit to replace Lee, Batum or both if they leave, making Beasley the most likely choice here.
As someone who scored 15 point a game in his only season in Tallahassee, Beasley is a player who can produce right away, and eventually become a nice piece to play alongside Kemba Walker in the backcourt.
23. Boston Celtics: Ante Zizic, C, Croatia
The Celtics filled their one pressing need by drafting Jaylen Brown at No. 3, so now they can sit back and take a long-term developmental project at No. 23, like they did with Murray at No. 16.
We already know that Ainge has been over to Croatia to scout Zizic, and considering we had him to Boston at No. 16 last week, getting him eight picks later would be a straight steal.
24. Philadelphia 76ers: Taurean Prince, F, Baylor
By drafting Ben Simmons, the 76ers have their ball-handling, play-maker of the future, and with Joel Embiid finally healthy and ready to play alongside Jahlil Okafor and Nerlens Noel (unless one gets traded), they have their front-court set as well.
Just about the only place Philly needs pressing help is on the wing, especially with the news that Dario Saric might not come to the States this year after all.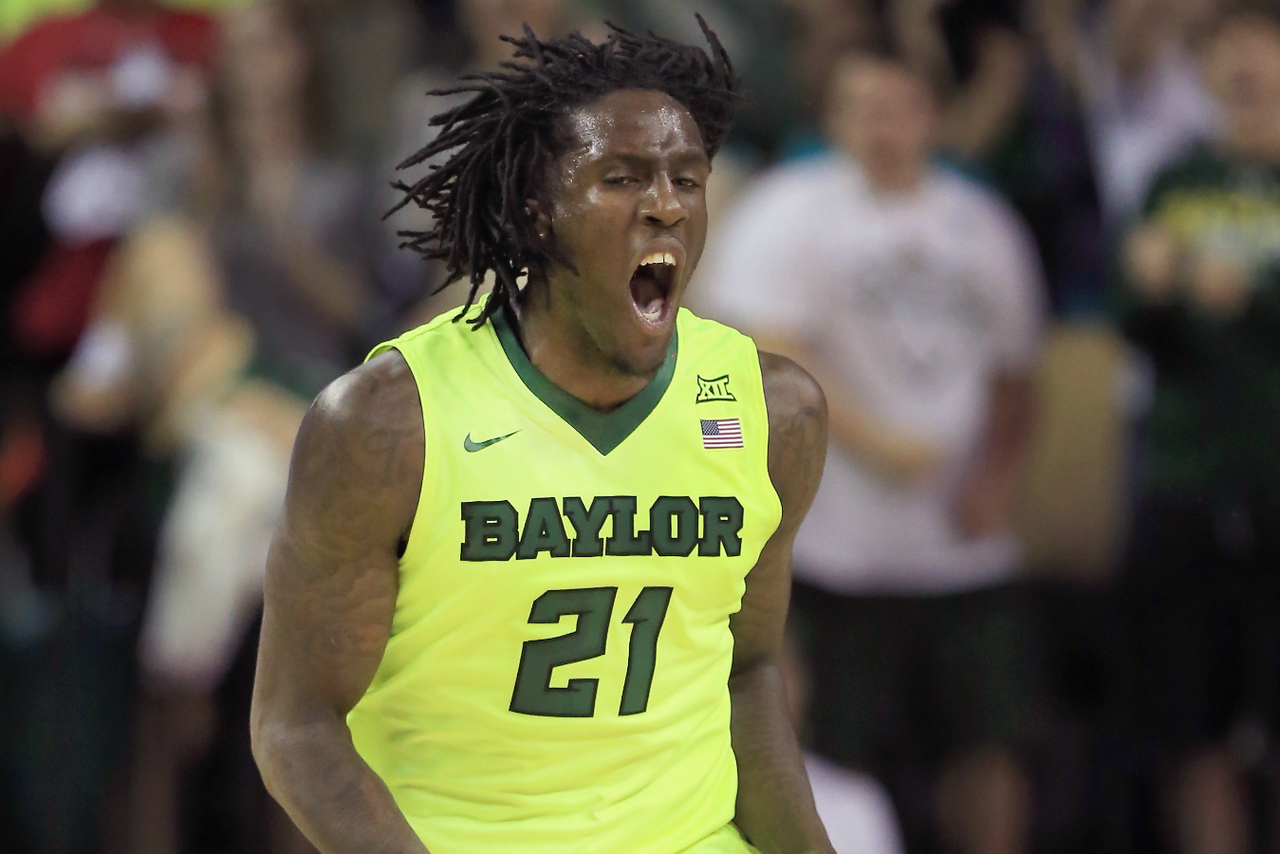 If that's the case, Philly can do a lot worse than Prince, who was born to be a new-age "three and D" player after averaging 16 points a game last season at Baylor.
25. Los Angeles Clippers: DeAndre Bembry, G, St. Joseph's
Bembry fills a legitimate need for the Clippers. With Jamal Crawford hitting free agency (and ready to leave LA if necessary), Bembry could provide some much-needed perimeter scoring off the bench for LA.
26. Philadelphia 76ers: Tyler Ulis, G, Kentucky
Over the past two weeks, we've gotten a number of reports regarding the condition of Ulis' hip, but after working out in Philly earlier this week, the 76ers seem like a perfect fit for the former Kentucky guard.
With so many young players on the roster, Philadelphia needs leadership. And although Ulis is the same age (or younger) as many of his future Philly teammates, he is a leader and will demand accountability from Day 1.
He'll also be a nice alternative to run the team's offense when Simmons isn't on the court.
27. Toronto Raptors: Timothe Luwawu, G/F, France
After addressing front-court depth with their first pick (Davis) it's time for the Raptors to look to the wing, where they could lose Demar DeRozan in free agency this year and Terrence Ross in 2017.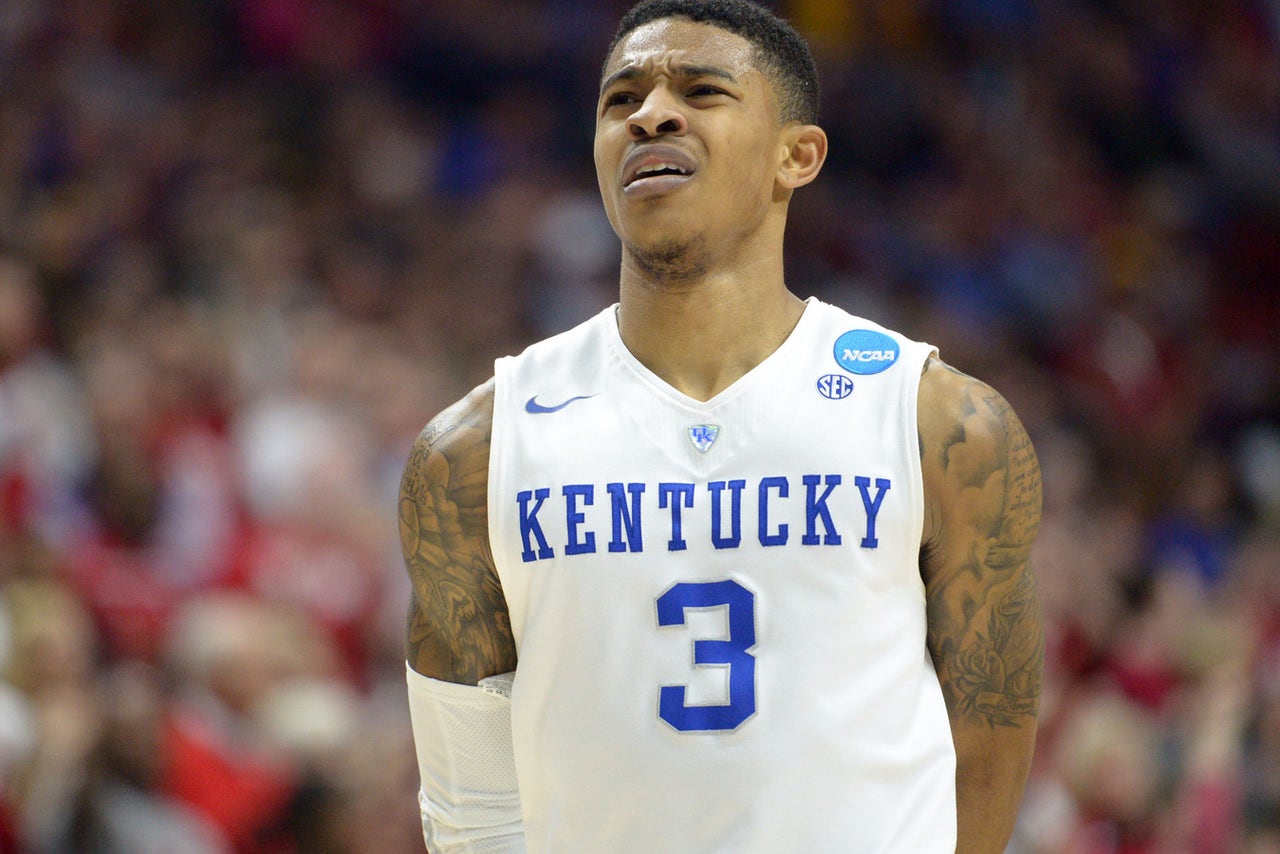 Luwawu should be the pick, as a player who has the athleticism and skill-set to earn minutes immediately next season in Toronto.
28. Phoenix Suns: Patrick McCaw, G, UNLV
Through the years so many of the Suns moves (drafting Devin Booker, Alex Len etc.) have been to help the offense, but now it's time to focus on defense.
McCaw just might be the best perimeter defender in this draft after averaging 2.5 steals (not to mention 15 points per game) last season at UNLV.
29. San Antonio Spurs: Cheick Diallo, F, Kansas
Diallo likely wouldn't have stayed in the draft if he wasn't given a first-round guarantee, and as a big, smart, high-energy player who doesn't need to score to be effective, he could be a perfect fit in the Spurs system.
Isn't it just like the Spurs to draft a player at No. 29 who was projected by many as a top 10 pick in the preseason?
30. Golden State Warriors: Ben Bentil, F, Providence College
Like Diallo, it seems unlikely that Bentil would have stayed in the draft without a first-round guarantee.
With both Festus Ezeli and Marreese Speights hitting free agency this summer, Bentil could fill the void of one or both and contribute right away as a big man who provides plenty of muscle and energy.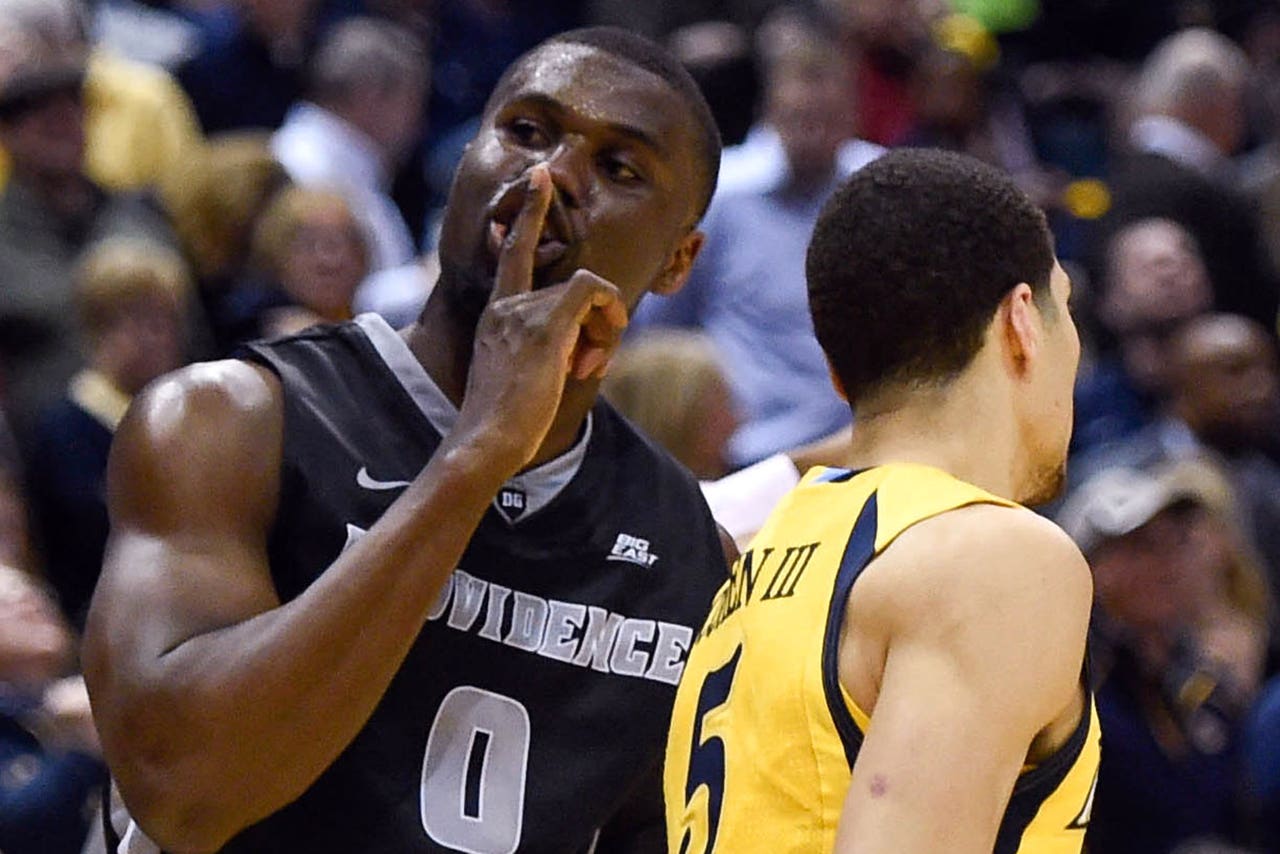 Aaron Torres covers hoops for FOXSports.com. Follow him on Twitter @Aaron_Torres or Facebook. E-mail him at ATorres00@gmail.com.
---
---