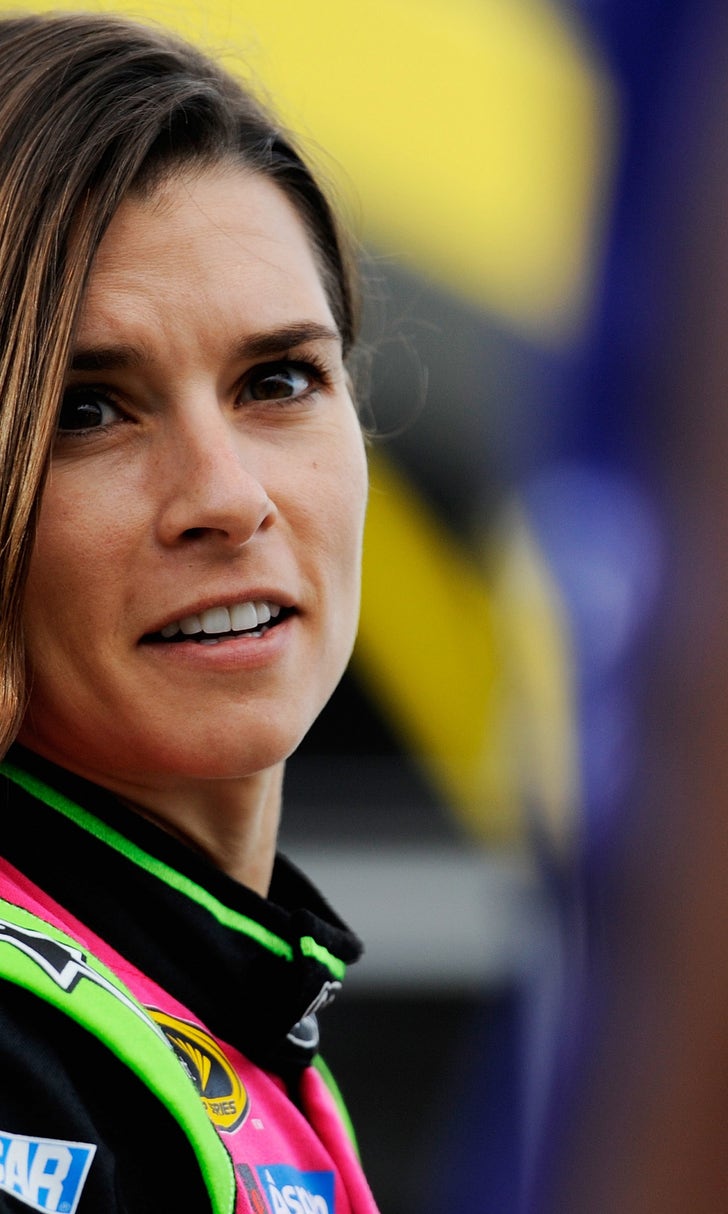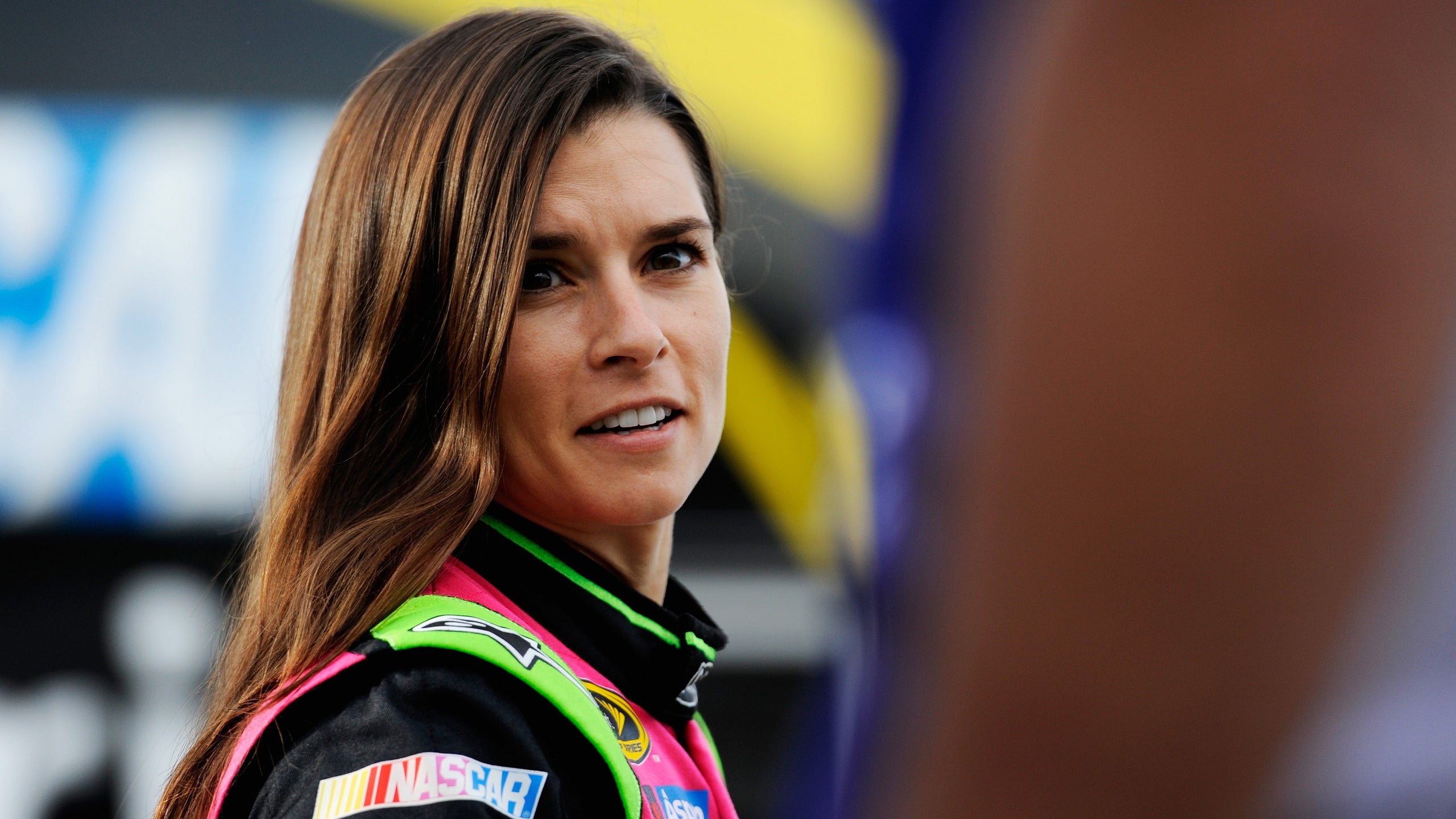 Danica Patrick on new crew chief: 'I'm not scared of change'
BY Jared Turner • October 25, 2014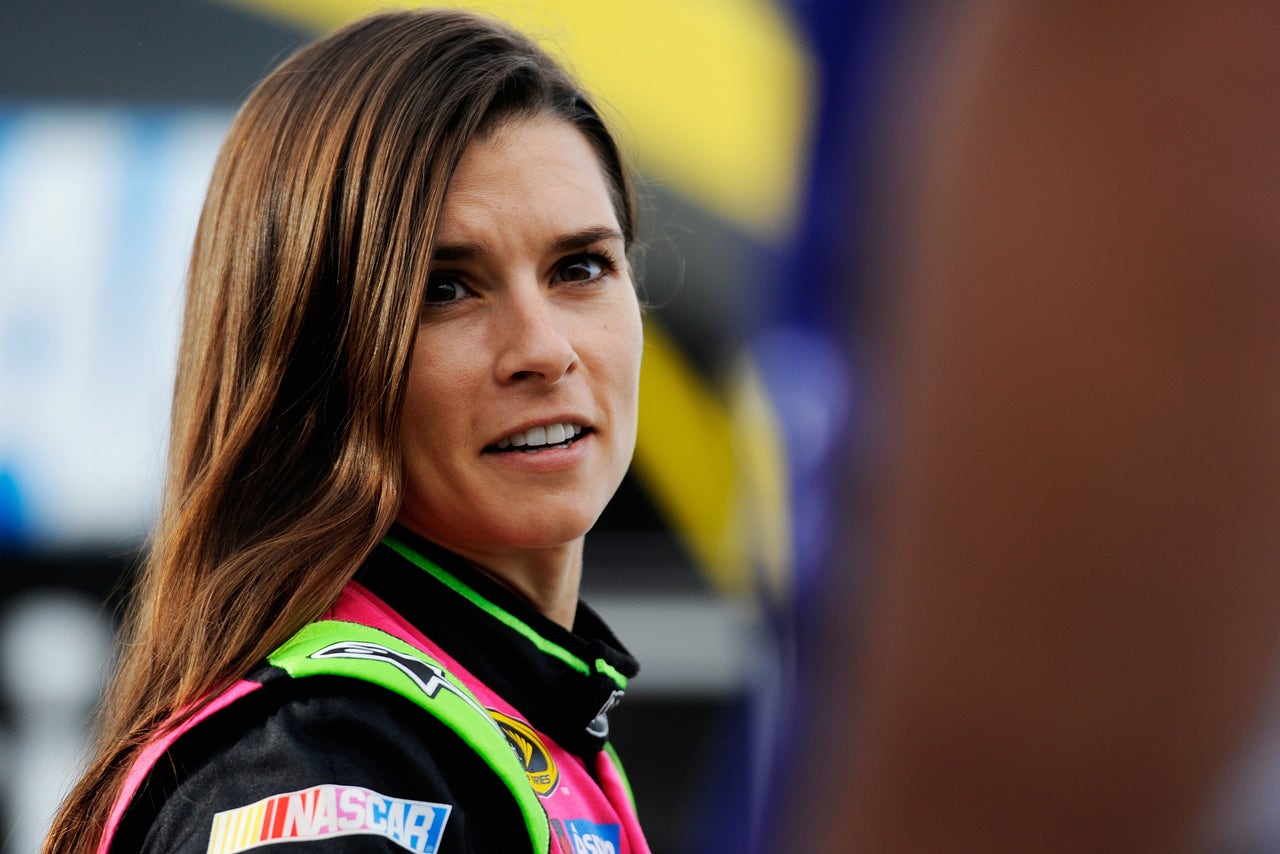 Stewart-Haas Racing announced earlier this week that beginning with next weekend's Sprint Cup Series race at Texas Motor Speedway, Danica Patrick and Kurt Busch will swap crew chiefs and road crews although the drivers' respective over-the-wall crews will remain in place.
This means that Patrick, who has worked with veteran crew chief Tony Gibson since late 2012, will soon have someone else atop her pit box for the first time in nearly two years. That person, rookie crew chief Daniel Knost, has worked with Busch since the 2004 Sprint Cup Series champion joined Stewart-Haas ahead of this season.
Busch and Knost have won one race together -- at Martinsville Speedway in the spring -- and made the Chase for the Sprint Cup despite struggling to achieve consistent results. Busch was one of four drivers eliminated in the opening round of the Chase, and sits 15th in points with four races remaining.
Patrick is 27th in points -- the same place she finished as a Sprint Cup rookie in 2013 -- but has three top-10 finishes this season, compared to just one a season ago. Patrick has also shown more speed across the board -- and particularly in qualifying -- than she did as a rookie. Knost's assignment to crew chief on Patrick's No. 10 team comes with an asterisk, as his title will carry the "interim" tag over the final three races, which likely amount to little more than an audition for 2015.
Patrick and Knost are no strangers to each other -- Knost was Patrick's race engineer for the 10 Sprint Cup races she drove in 2012 in preparation for her move to the Sprint Cup Series full time the next year.
So does Patrick -- one of NASCAR's most scrutinized and popular drivers -- believe the change in crew chief will be to her benefit?
"I'm not sure," she said on Friday at Martinsville Speedway. "I think that things had started to definitely take a nice turn in a better direction the last part of the year. I was open-minded to anything. ... Ultimately, at the end of the day, these decisions are not made by me. I feel like things had been going in a nice direction, but again there is a bigger scale of things going on than just me. So the rearranging took place, but I'm very open-minded and I'm not scared of change.
"I definitely am one that believes that you can't know if something can be better unless you try it. I'm ready for the challenge and the change and the possibility of it being better than what it is."
Knost, a first-year crew chief with a doctorate degree in mechanical engineering from Virginia Tech, brings skills to the table that differ starkly from those of Gibson -- an old-school crew chief who has been in the sport for some three decades and was the car chief on Alan Kulwicki's 1992 championship team.
Patrick, who raced full time in IndyCar from 2005 to 2011 and never drove a stock car until 2010, believes that Knost's background could be to her advantage.
"Really nice guy, very smart and he is definitely a lot like the kind of engineers -- and, in fact, in IndyCar it was called an engineer instead of a crew chief that I was used to dealing with," Patrick said. "We have gotten along anyway regardless of whether he has been on my car or not. I'm definitely open-minded and looking forward to the opportunity to see how it will go with him."
Patrick considers it "in everybody's best interest" for Stewart-Haas to shuffle personnel now, as opposed to the off-season, if the company is set on making a change.
So what needs to happen in the final three races to convince Patrick that Knost is the right person to guide her team in 2015?
"I think that we click and the things that are felt in the race car and then conveyed over the radio and the changes that are made in relationship to that," she said. "If that takes a fast course in a good direction, and we seem to click well and make progress throughout the weekend then I think that will be a really positive sign. I think that is always a challenge. If that is good, then that is I feel like a good sign for the future. I know I already get along with him as a person.
---
---