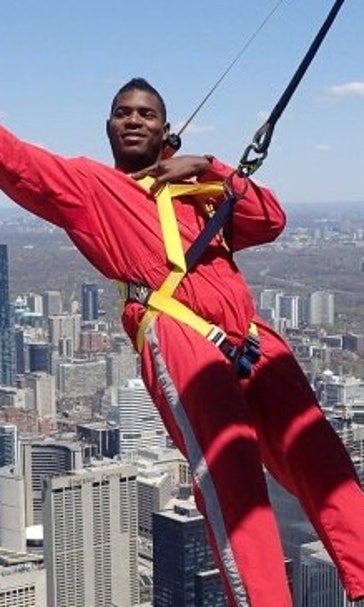 Yasiel Puig hung off the edge of CN Tower 1,168 feet in the air
May 6, 2016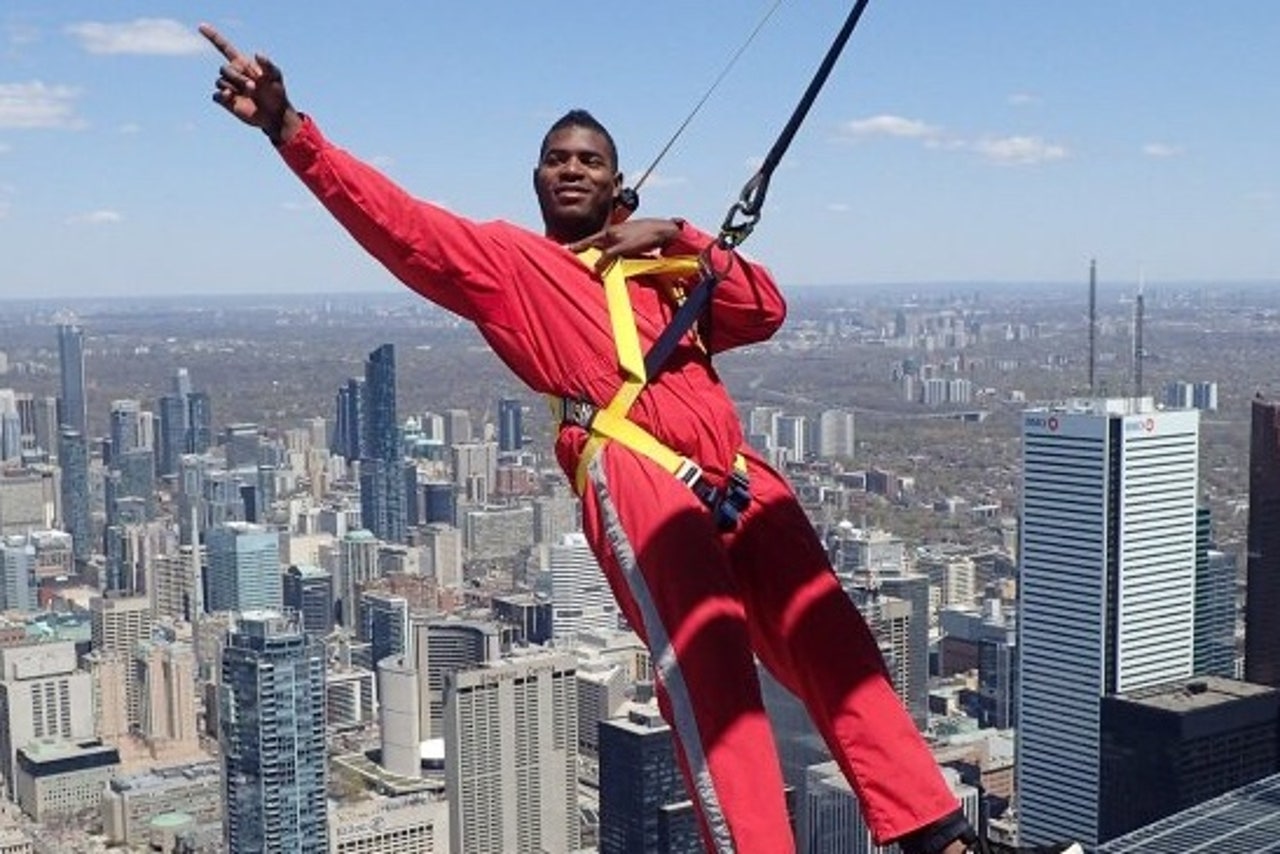 The Los Angeles Dodgers are making the most of their trip to Toronto by taking in all the sights. On Thursday, the team went on a fishing trip where Yasiel Puig and Adrian Gonzalez both reeled in huge fish. Puig and Kenley Jansen also took in the Heat-Raptors game, because why not?
Puig wasn't done yet. He took a trip to the top of CN Tower where he hung off the edge 1,168 feet in the air. And of course, #PuigNotScared.
Maybe Drake should have considered Puig for the cover of his album instead. 
---
---