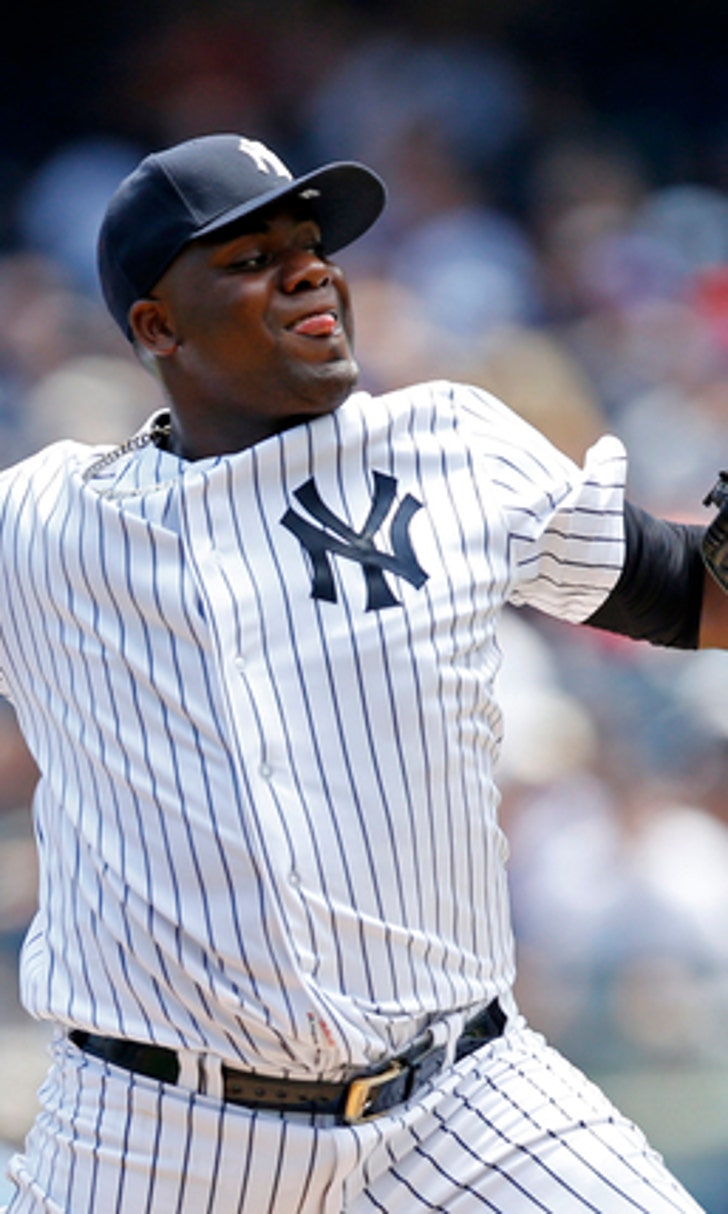 Yanks' pitcher Pineda, 1B Bird both could face surgeries
BY AP • July 14, 2017
BOSTON (AP) New York starting pitcher Michael Pineda is mulling over what could be season-ending surgery after being diagnosed with a partial ligament tear in his pitching elbow.
General manager Brian Cashman also said Friday that first baseman Greg Bird could require surgery for a right ankle issue that hasn't responded to a cortisone shot. Garrett Cooper, who was acquired Thursday in a trade with the Milwaukee Brewers, is starting at first Friday night as New York opens a four-game series with the rival Boston Red Sox.
Pineda was placed on the 10-day disabled list Friday for the ulnar collateral ligament injury and Cashman said it was the recommendation of the team for him to undergo Tommy John surgery.
But Pineda's intent is to get a second opinion before deciding whether to undergo surgery. Bird, who has already had a cortisone shot on the foot, may have a second shot or face surgery. Cashman said the surgery would mean a six- to eight-week recovery period.
Pineda first complained of and elbow issue following an appearance prior to the All-Star break. His last start was July 5 against Toronto. He lasted just four innings in that game outing, giving up five runs and nine hits.
Manager Joe Girardi said Pineda has experienced elbow soreness after pitching before, but that this time was different.
''It was never something he was used to, but when it was sore the second day is when he became concerned,'' Girardi said. ''It was devastating for him. He understands what it's like to work back from a serious injury. Now he's gotta do it again.''
The timing of the injury couldn't be worse for the 28-year-old, who will become eligible for free agency for the first time following this season. He is 8-4, with a 4.39 ERA and 92 strikeouts in 17 starts.
The team recalled Jordan Montgomery from Triple-A Scranton/Wilkes-Barre. He is starting Friday against Boston.
---
More AP baseball: https://apnews.com/tag/MLBbaseball
---
Follow Kyle Hightower on Twitter at http://www.twitter.com/khightower
---
---