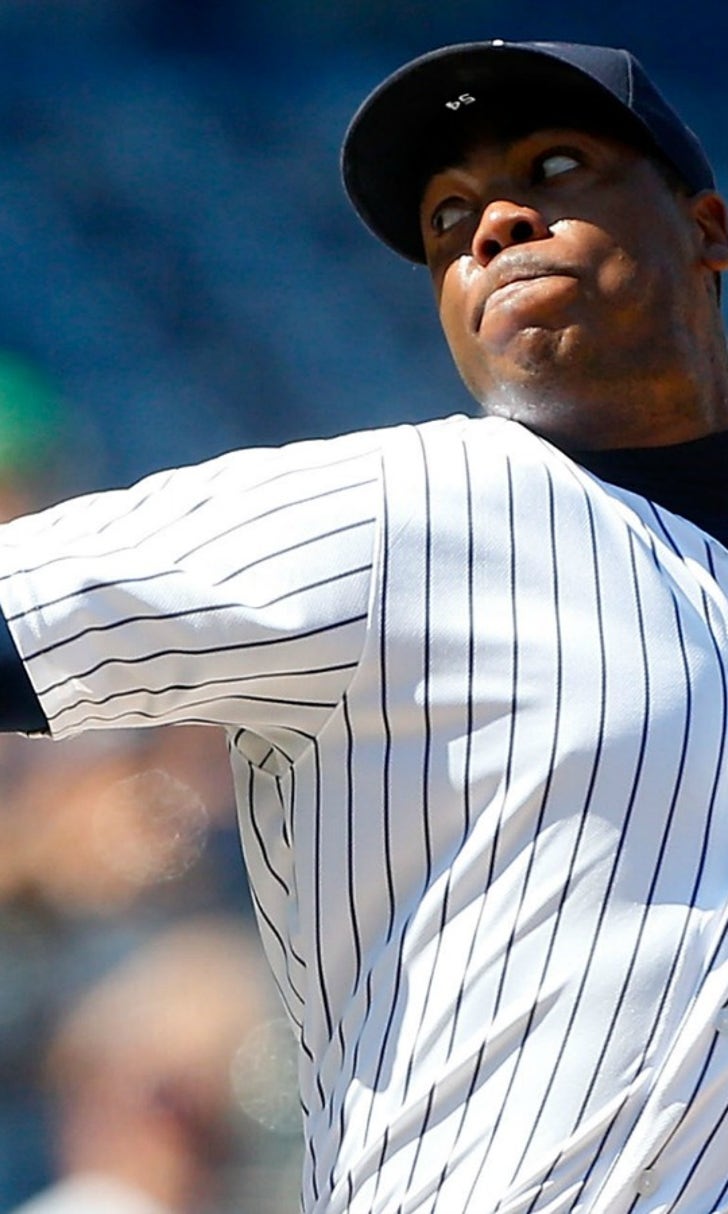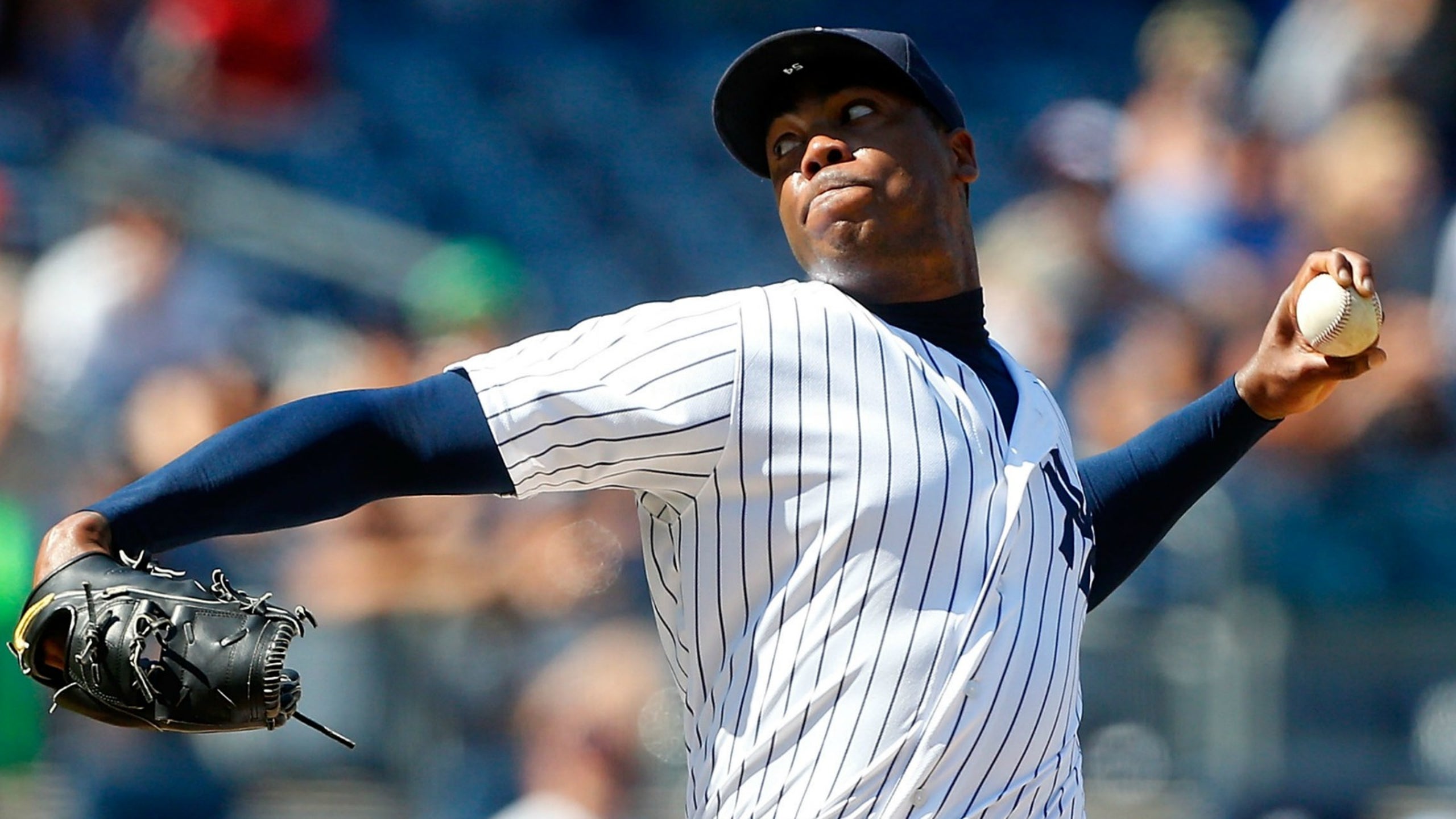 Yankees sign Aroldis Chapman to a massive five-year deal
BY Dieter Kurtenbach • December 14, 2016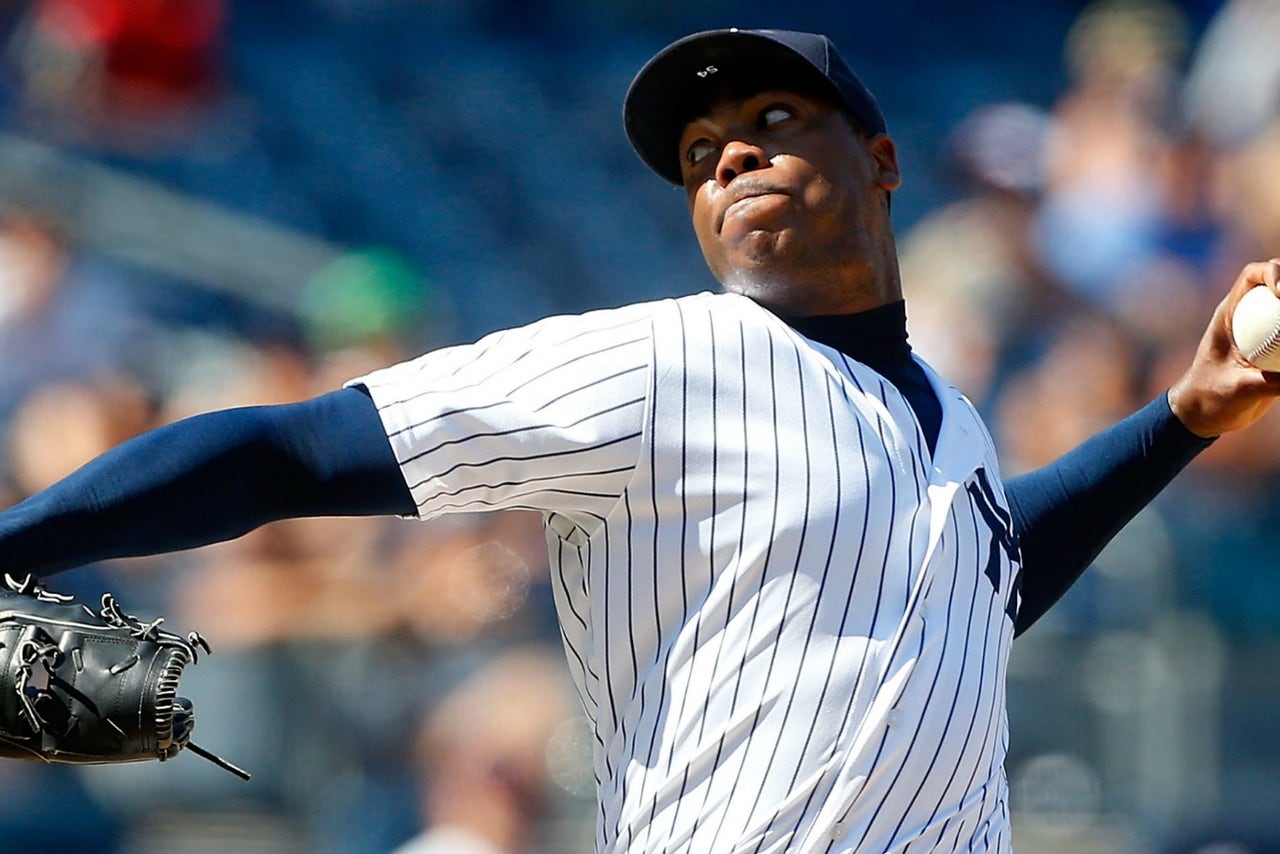 Five months ago, the New York Yankees traded closer Aroldis Chapman to the Chicago Cubs for a king's ransom.
Wednesday, the Yankees got him back.
The Yankees and the flamethrowing free agent lefty have agreed to a five-year deal worth $86 million, as first reported by Ken Rosenthal.
Chapman will in all likelihood return to the closer's role in the Bronx and will form one of the best 8th-and-9th-inning combinations in baseball with Dellin Betances.
The Yankees acquired Chapman last December, sending mid-level prospects to the Cincinnati Reds in exchange for the Cuban, who was accused of domestic violence in October 2015.
In July, with the Yankees on the fringe of the playoff race, they leveraged a seller's market to move Chapman to the Chicago Cubs in exchange for a four-prospect package, highlighted by shortstop Gleyber Torres, the 17th best prospect in baseball. Torres is seen as the Yankees starting shortstop of the future.
Chapman solidified the Cubs' bullpen for the postseason and was used for 7.2 innings in five World Series games, earning the win in Game 7.
Rumors around the Winter Meetings were that Chapman, 28, was looking to become baseball's first $100 million reliever. If those rumors were in any way substantiated, Chapman took a significant discount to return to the Bronx.
The Marlins were believed to be the runner-up for Chapman's services.
A couple of other details: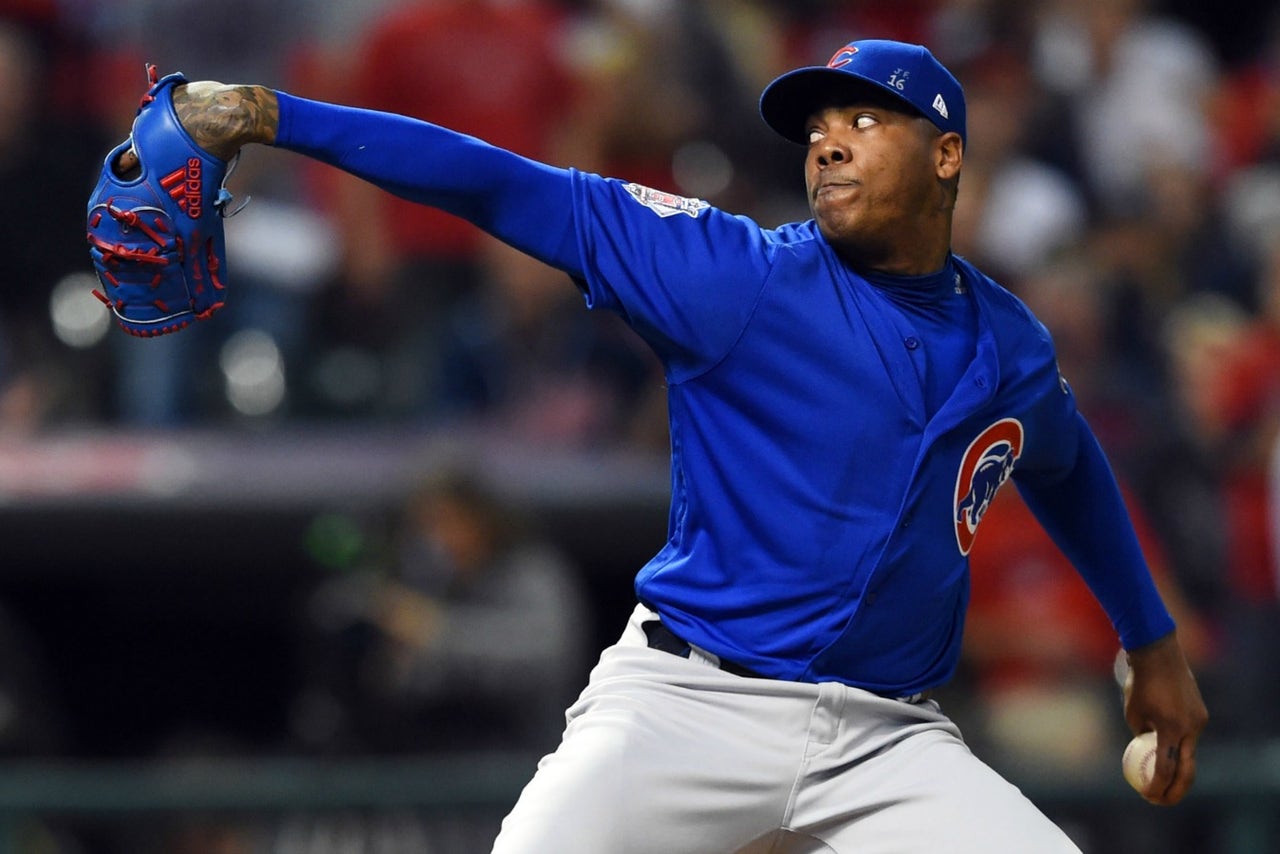 ---
---