Madison Bumgarner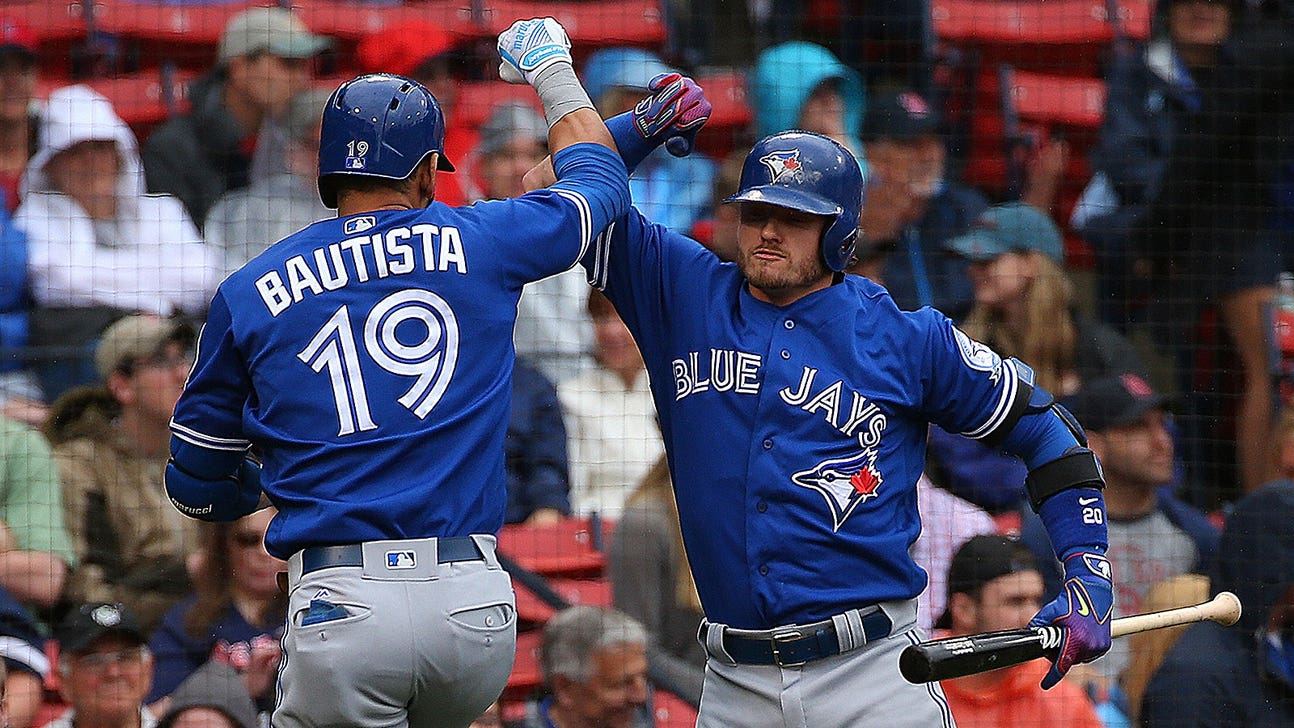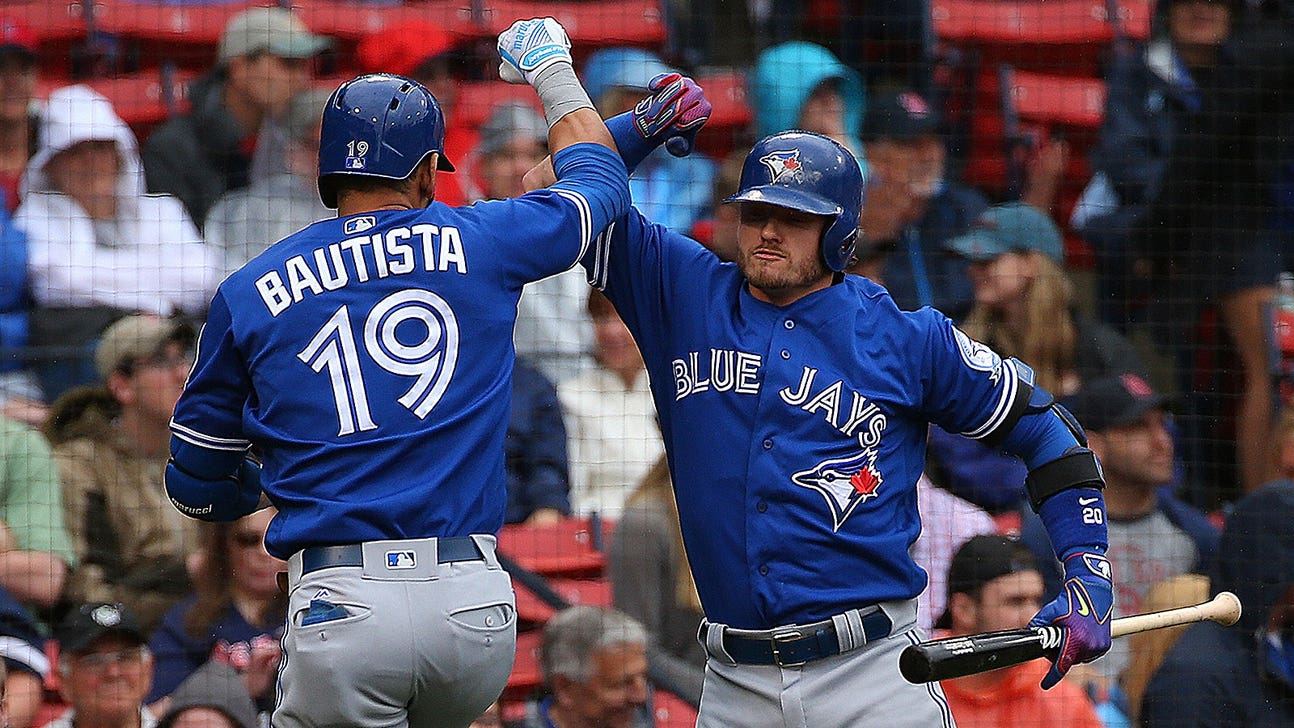 Madison Bumgarner
Will the rising Blue Jays end up buyers at the trade deadline?
Published
Jun. 7, 2016 9:00 a.m. ET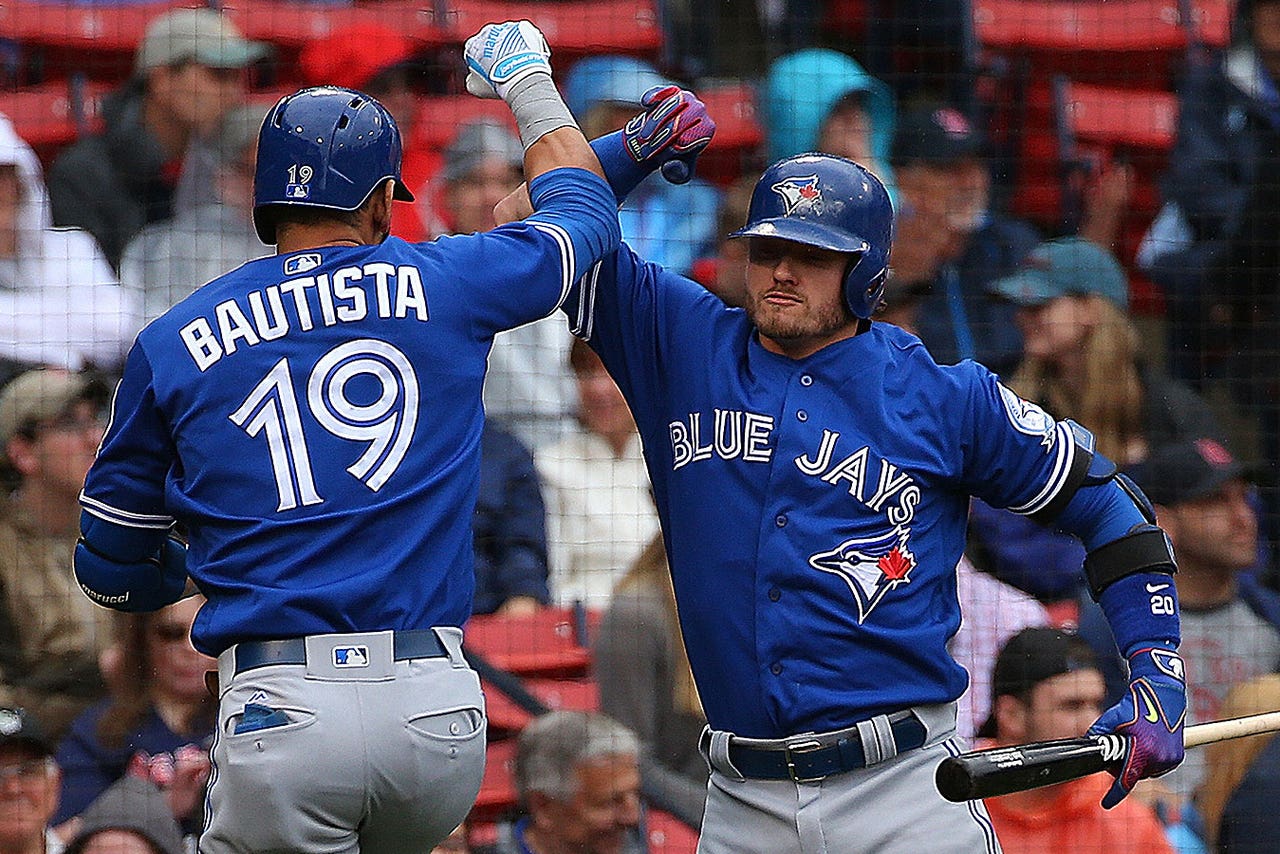 Players of Matt Carpenter's stature rarely change positions in the middle of a season, but you know what? Carpenter is excited to vacate third base and return to the right side of the infield.
"The right side" was the purposefully vague phrase the Cardinals used to describe Carpenter's destination last weekend, perhaps out of respect to second baseman Kolten Wong, whom the team demoted on Monday.
The reality, though, is that Carpenter is far more likely to play second than first, at least as long as Matt Adams keeps hitting. To hear Carpenter tell it, either position would be preferable to third.
Carpenter, 30, played third and some first at TCU and was mostly a third baseman in the minors. When the Cardinals moved him to second in 2013, he said it was like "having a new car."
The change gave him a fresh perspective -- he enjoyed communicating with the shortstop, being involved in more plays, seeing the catcher call pitches. He even prefers first to third, simply because he touches the ball more often.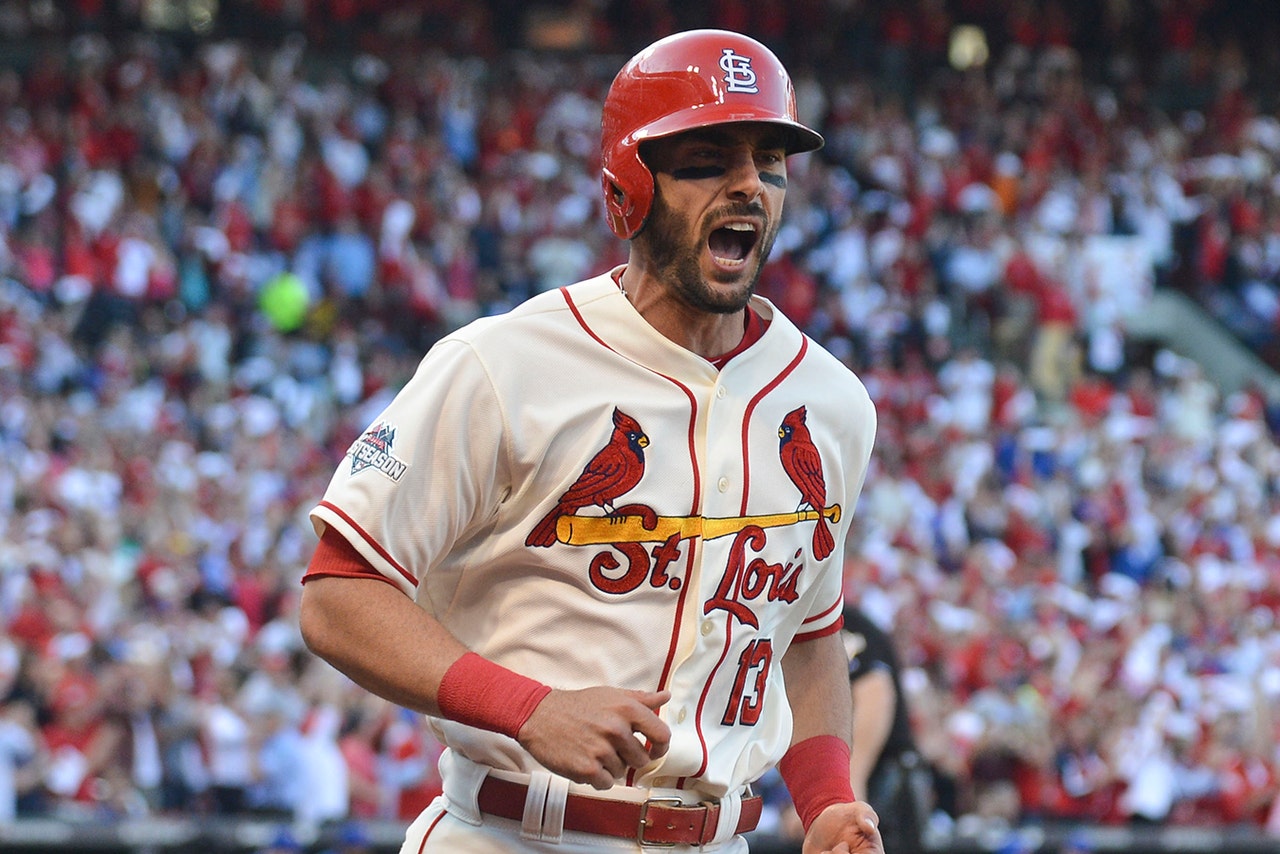 Matt Carpenter
"I love the game," Carpenter says. "I love the game inside the game. When I'm at third base, I feel like not part of it."
Well, now he again will be back at second -- er, the right side -- all because of the emergence of rookie shortstop Aledmys Diaz.
Jhonny Peralta, activated from the disabled list on Monday, mostly will play third. Diaz will remain at short, and Carpenter figures to be the primary second baseman.
What this all means for Wong, who was batting .222 with a .591 OPS, remains to be seen; the expiration of Peralta's contract is more than a season and a half away.
Could the Cardinals trade Peralta, who recently turned 34, then return Carpenter to third and reinstall Wong at second in a platoon with Jedd Gyorko? Of course.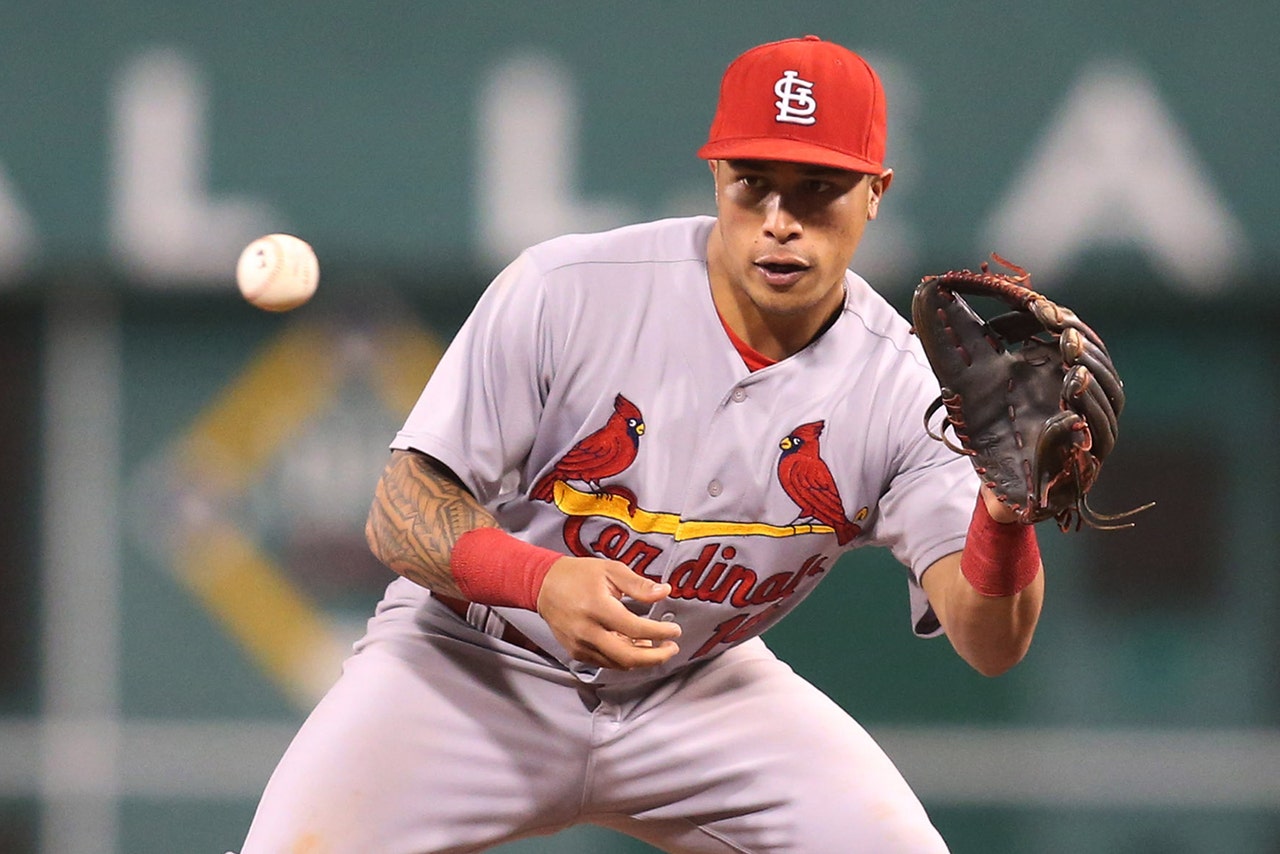 Kolten Wong
Could they trade Wong, who signed a club-friendly five-year, $25.5 million contract in March? Of course again, given that Gyorko is under club control through 2020 -- but remember, the Cardinals acquired Gyorko last offseason to fill a utility role.
The team didn't consider Wong a lost cause three months ago; the surprising emergence of Diaz simply left him as the odd man out.
Something had to give, at least for now.
Carpenter's willingness to move increased the Cardinals' options.
Here are the leaders among National League shortstops in Fangraphs' version of Wins Above Replacement (WAR):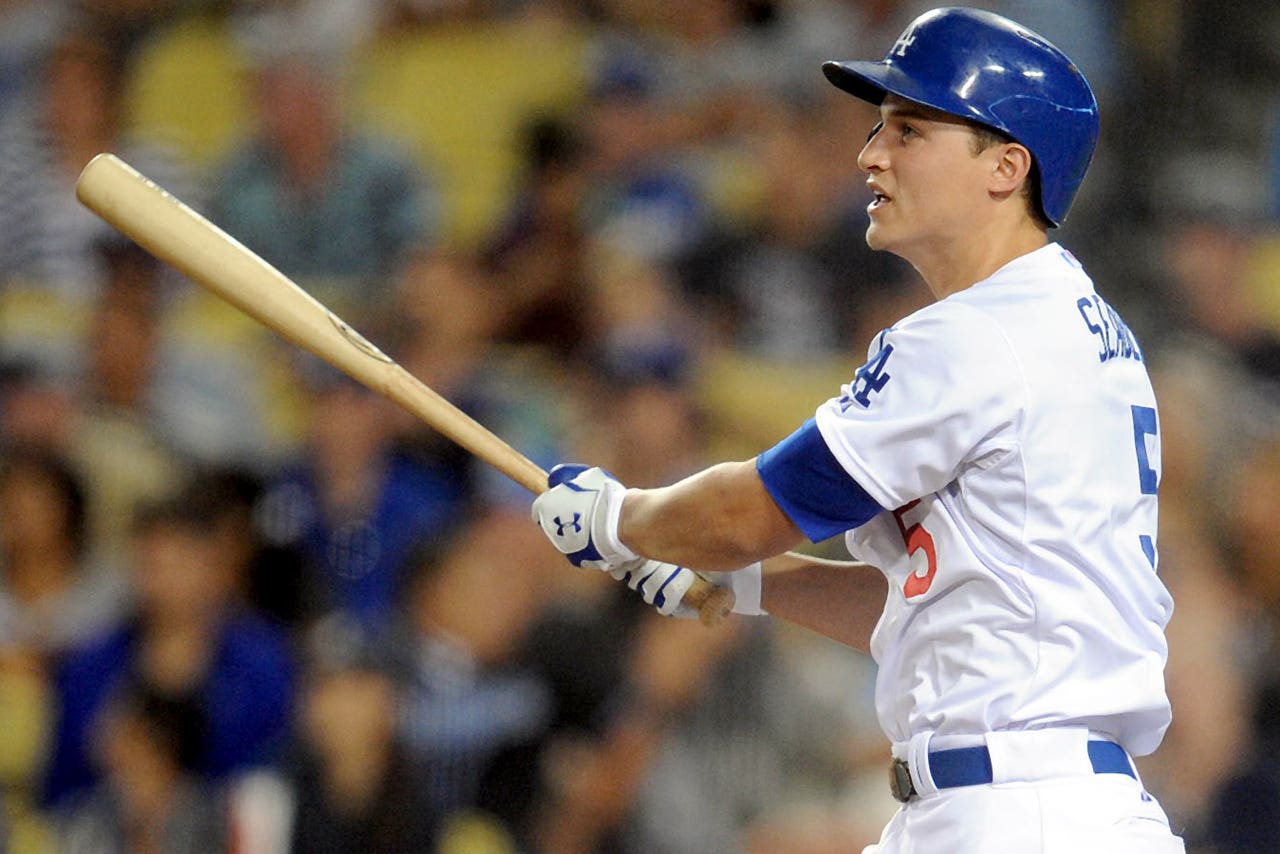 Corey Seager
Corey Seager, 2.7.
Brandon Crawford, 2.3.
Zack Cozart, 1.8.
Jonathan Villar, 1.4.
Almedys Diaz, 1.3.
Trevor Story, 1.3.
Addison Russell, 0.9.
Now, here were the NL leaders at shortstop in the first round of All-Star balloting.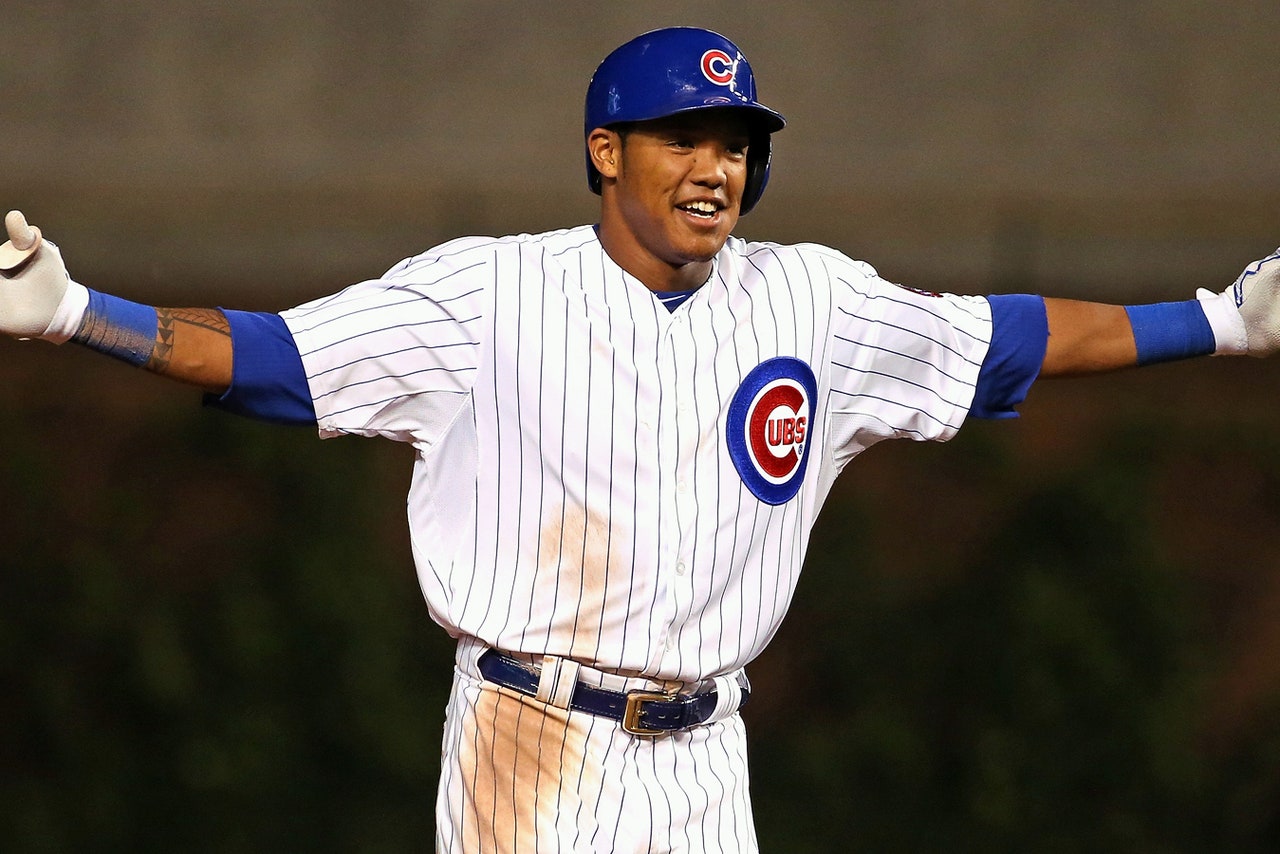 Addison Russell
Russell: 544,240.
Story: 534,290.
Asdrubal Cabrera: 247,954.
Crawford: 246,390.
Cozart: 231,502.
I know it's early in the voting. I know WAR isn't everything. But suffice it to say that deserving shortstops will be snubbed if the NL goes with the customary two at the position.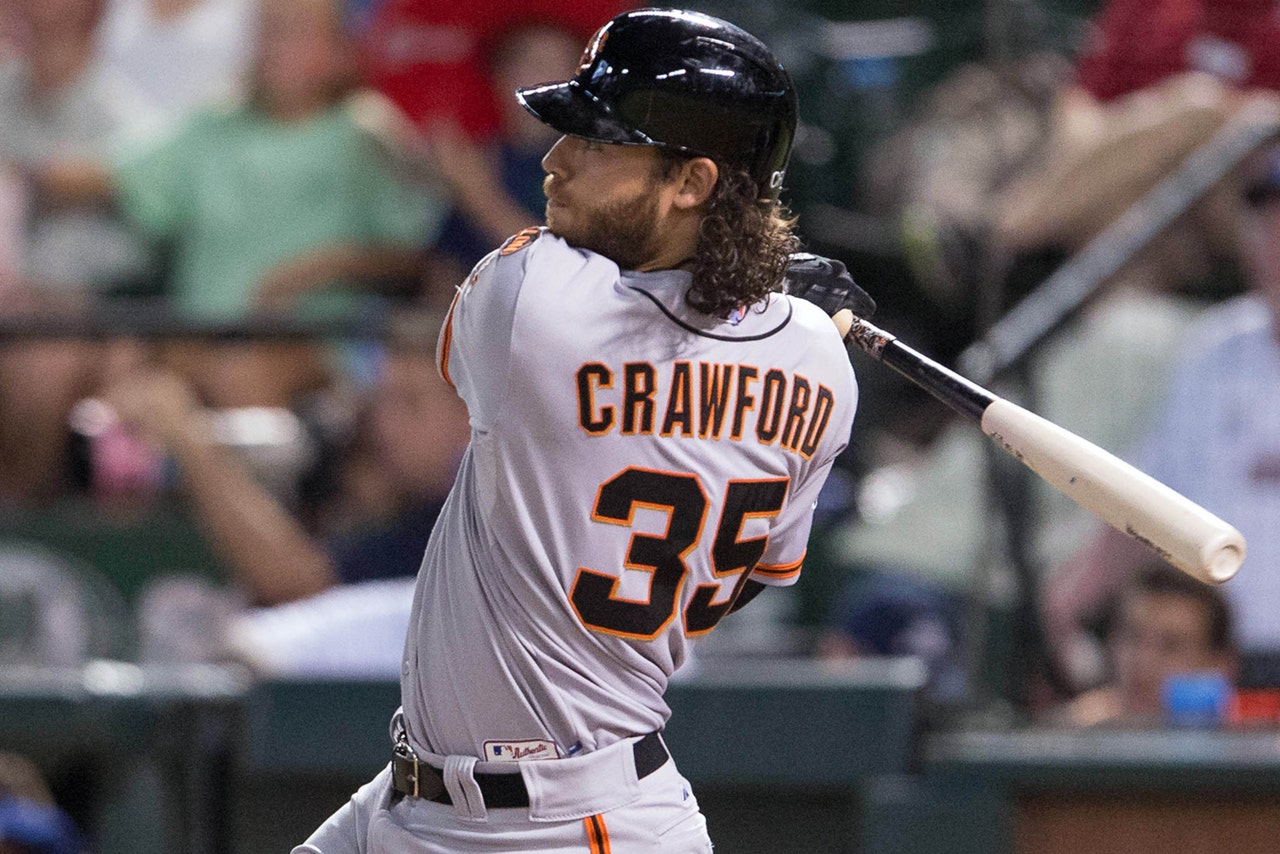 Brandon Crawford
If I had to pick two right now, I'd go with Crawford and Seager, in that order. But the rookies Story and Diaz have been revelations, and Cozart certainly is worthy.
Good luck to NL manager Terry Collins trying to sort it all out -- and oh, have you considered his pitching possibilities? Just Kershaw, Arrieta, Syndergaard, Bumgarner, Fernandez, etc., etc.
Forget about the Jays moving either right fielder Jose Bautista or designated hitter Edwin Encarnacion. The team is back in contention, and both players can reject any trade due to their 10 years of service and five straight with the same club.
The better question, then, is whether the Jays will end up buyers -- and whether the Mark Shapiro/Ross Atkins regime would be willing to trade significant prospects one year after Alex Anthopoulos parted with a bevy of players to land Troy Tulowitki, David Price and others.
Selling never seemed realistic for a team as talented as the Jays. Yes, Bautista and Encaranacion might welcome trades if only to escape the qualifying offer, but both are comfortable in Toronto and benefit from hitting in a powerful lineup. If they finish with their usual numbers, the QO should not be much of a restriction.
From the team's perspective, a sudden collapse certainly would provide a temptation to sell, but the Jays show no signs of going in that direction, winning nine of their last 12. The offense finally is starting to click, and the rotation owns the best ERA in the division and second best in the AL.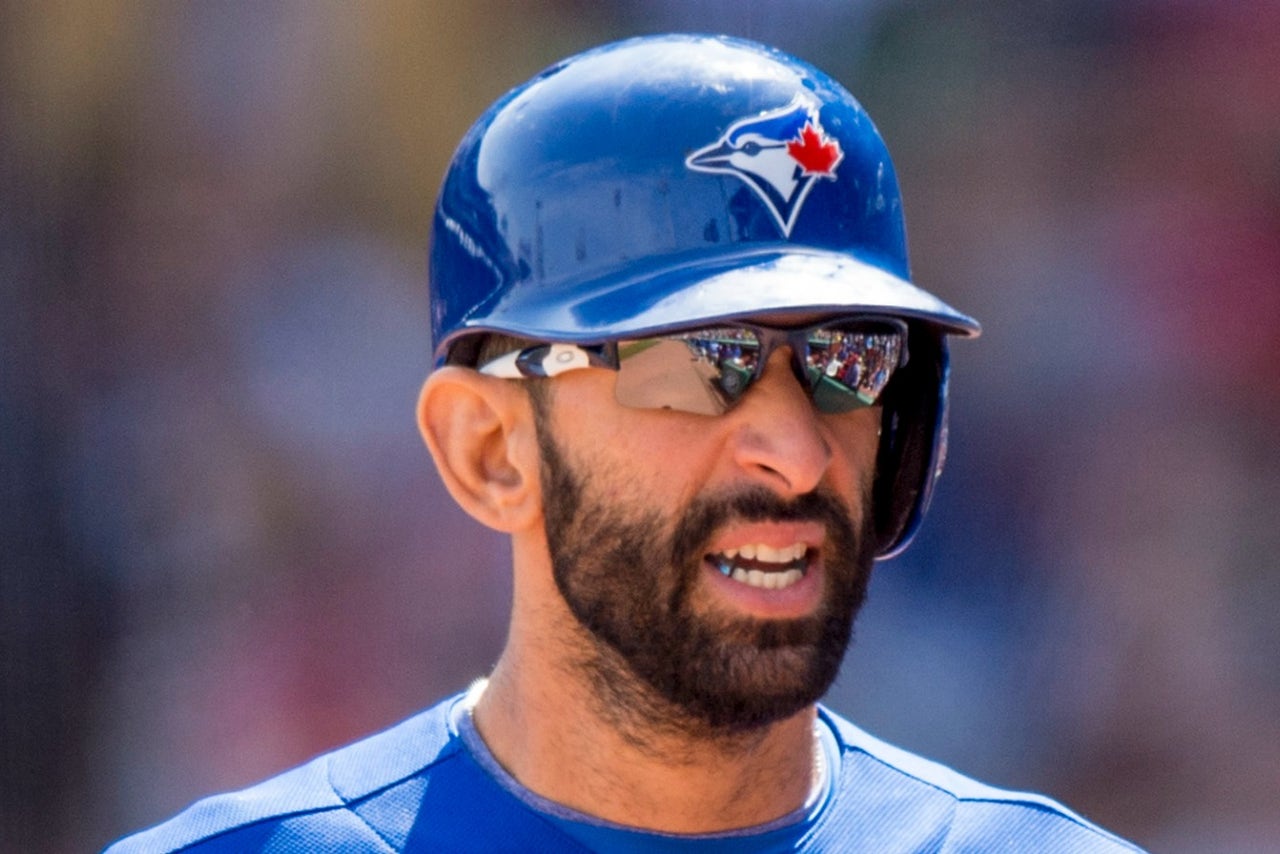 Jose Bautista
Thus, the idea should be to add, not subtract.
Baseball America rated the Jays' farm system the seventh-worst in the majors before the season began, but noted that "there's still high-ceiling talent like (outfielders) Anthony Alford and Vladimir Guerrero Jr." Other Jays' youngsters also have drawn past interest, according to rival executives.
Some of those players, including Alford, are off to slow starts. But rival clubs previously have liked Class A right-handers Conner Greene and Sean Reid-Foley, Class A catcher Max Pentecost, Triple A outfielder Dalton Pompey, Double A first baseman Rowdy Tellez and Class A shortstop Richard Urena, executives say.
The Jays are still likely to need bullpen help, even after acquiring right-hander Jason Grilli from the Braves. They also could use another starter, knowing that at some point they will need to limit right-hander Aaron Sanchez's innings.
In early May, Twins owner Jim Pohlad told the Minneapolis Star-Tribune that he blamed the team's poor performance on a "total system failure," yet absolved general manager Terry Ryan and manager Paul Molitor, saying they "absolutely" had his 100 percent support.
Pohlad even went so far as to call Ryan "the right guy" -- a reasonable assessment, considering that the Twins finished a surprising 83-79 last season and that Ryan remains one of the game's most respected executives.
Still, here's the question that rival execs ask: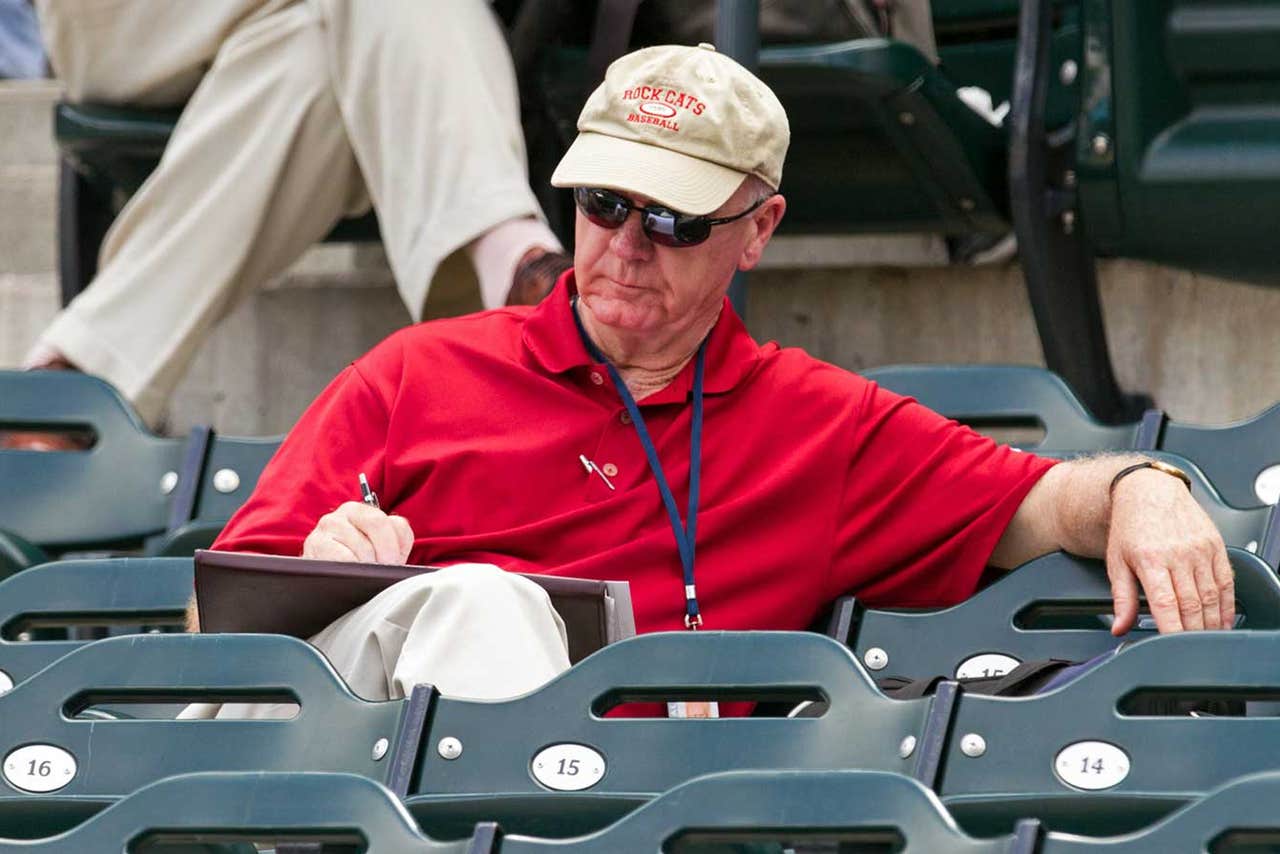 Terry Ryan
If at the end of the season Pohlad wanted to dismiss Ryan -- or if Ryan chose to step down -- how would the Twins go about replacing the longtime GM?
This is an organization that traditionally hires from within. Andy MacPhail was GM from 1985 to 1994. Ryan replaced him, stepped down for Bill Smith in Sept. 2007, then returned to replace Smith in Nov. 2011. That's a span of more than three decades -- and only three GMs.
Pohlad, if he decided change was necessary, easily could stay internal again, turning to assistant GM Rob Antony, VP of player personnel Mike Radcliff or even special assistant Wayne Krivsky, who was the Reds' GM from Feb. 2006 to April 2008.
Such a move likely would ensure continuity in scouting and player development, while hiring a GM from outside the organization would lead to an upheaval.
Ultimately, Pohlad will need to decide whether a "total system failure" requires a new system, painful as such a determination might be.
One issue for the Astros in the first month was the lack of velocity in their rotation. The absence of right-hander Lance McCullers, who did not return from a sore shoulder until May 13, was part of the problem. But even after the addition of hard-throwing reliever Ken Giles, the staff overall was not missing enough bats.
Well, consider how the team's strikeout rate improved from April to May:
April: 7.65 strikeouts per nine innings (11th in AL).
May: 8.69 strikeouts per nine (first).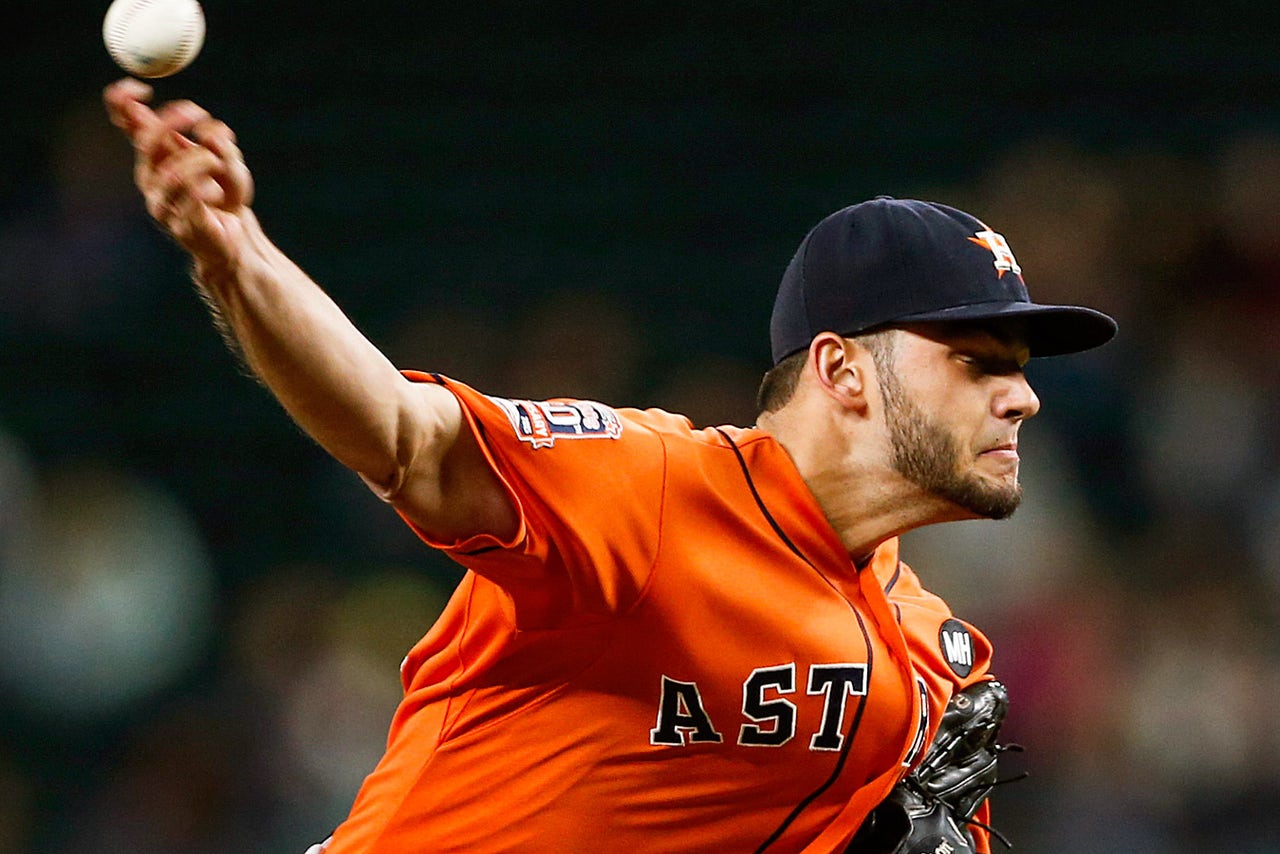 Lance McCullers
So, what changed?
The return of McCullers, for one -- he has averaged 12.04 strikeouts per nine in his first five starts. But also significant was the emergence of right-handed reliever Michael Feliz, who threw only 5 1/3 innings in April but was a monster in May, striking out 26 in 16 2/3 innings. The strikeout rates for relievers Luke Gregerson and Will Harris also increased in May, while Giles' rate remained high and Scott Feldman's jumped after moving to the bullpen.
On Saturday, I tweeted that the Giants have had internal discussions about making a run at the Yankees' Andrew Miller, and wondered aloud whether the team would part with a top pitching prospect such as Triple A right-hander Tyler Beede.
Beede, 23, is considered one of the Giants' best young talents, but most prospect analysts believe his upside is only as a No. 3 starter. One rival executive even texted me that Beede is not much of a prospect at all.
OK, perhaps Beede was a poor example, but the question remains: How much will the Giants -- and other clubs -- be willing to offer for Miller, assuming the Yankees make him available?
Two years ago, the Orioles gave up a top young pitcher, left-hander Eduardo Rodriguez, for the final months of Miller's free-agent year. Miller this time would come with two additional years of control, though his $9 million annual salary with the Yankees is considerably higher than the $1.9 million he earned in '14.
A prospect the caliber of Rodriguez, then, probably would be the minimum of what the Yankees would expect from Miller. Beede alone would not be enough. A quality two-player package might be more appropriate, and a team such as the Rangers might be in better position than the Giants to make such an offer.
The biggest issues in the collective-bargaining negotiations are economic, but player health is a particular concern of the union's and of importance to management, too.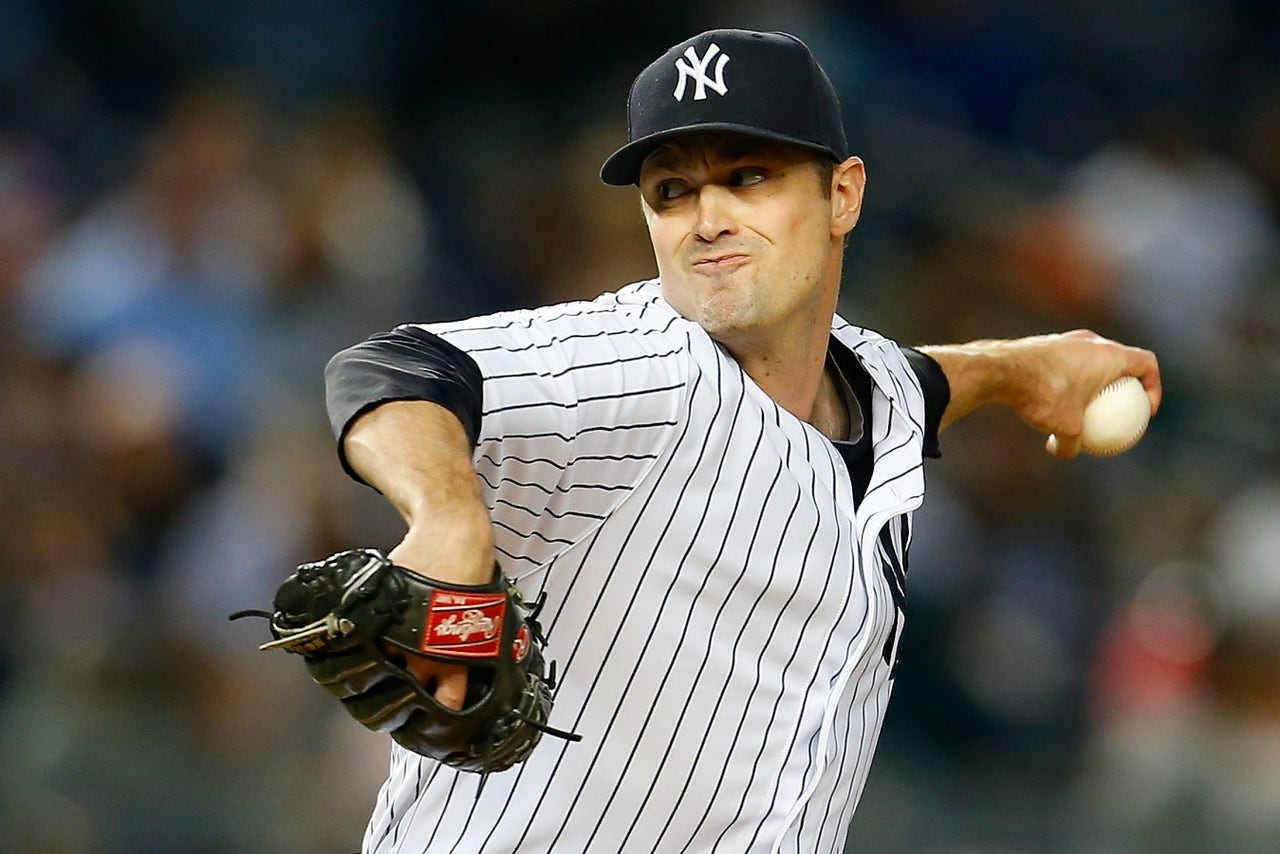 Andrew Miller
The union wants adjustments in certain start times on getaway days and greater relief for the teams that play in ESPN's Sunday night game, according to sources. It also has mentioned expanded clubhouse services, including better nutrition, even masseuses.
The schedule presents unique challenges, but both sides are motivated to find solutions that will help players get more rest, sources say. Fatigue leads to injury, and every team can cite instances in which its turnaround times seemed unreasonable.
The good news? None of these issues is a deal-breaker. Expect the new CBA to include provisions that address travel and other factors to better help players deal with the 162-game grind.
• I wrote last week that the strong remarks by Padres executive chairman Ron Fowler likely would increase the scrutiny on team president Mike Dee and GM A.J. Preller.
In theory, Fowler could come under scrutiny, too.
While Fowler is the point man of the ownership group, a source with knowledge of the Pads' ownership structure said that there is a "high probability" that another member of the group -- Peter Seidler, the nephew of former Dodgers owner Peter O'Malley -- could assert control.
There is no indication that Seidler is planning any such move -- and, as I reported in my Full Count video on Saturday, Fowler has become a respected and influential figure within the sport as the head of the owners' negotiating committee in the CBA discussions.
• Love Mets left fielder Michael Conforto, but let's not forget that this is his first full season.
Conforto followed his 1.118 OPS in April with a .591 mark in May, then started June 2-for-18 with no walks.
The Mets currently have three regulars on the disabled list -- catcher Travis D'Arnaud, first baseman Lucas Duda and third baseman David Wright.
D'Arnaud currently is on a rehabilitation assignment, but make no mistake -- the Mets will need to add offense, most likely at third.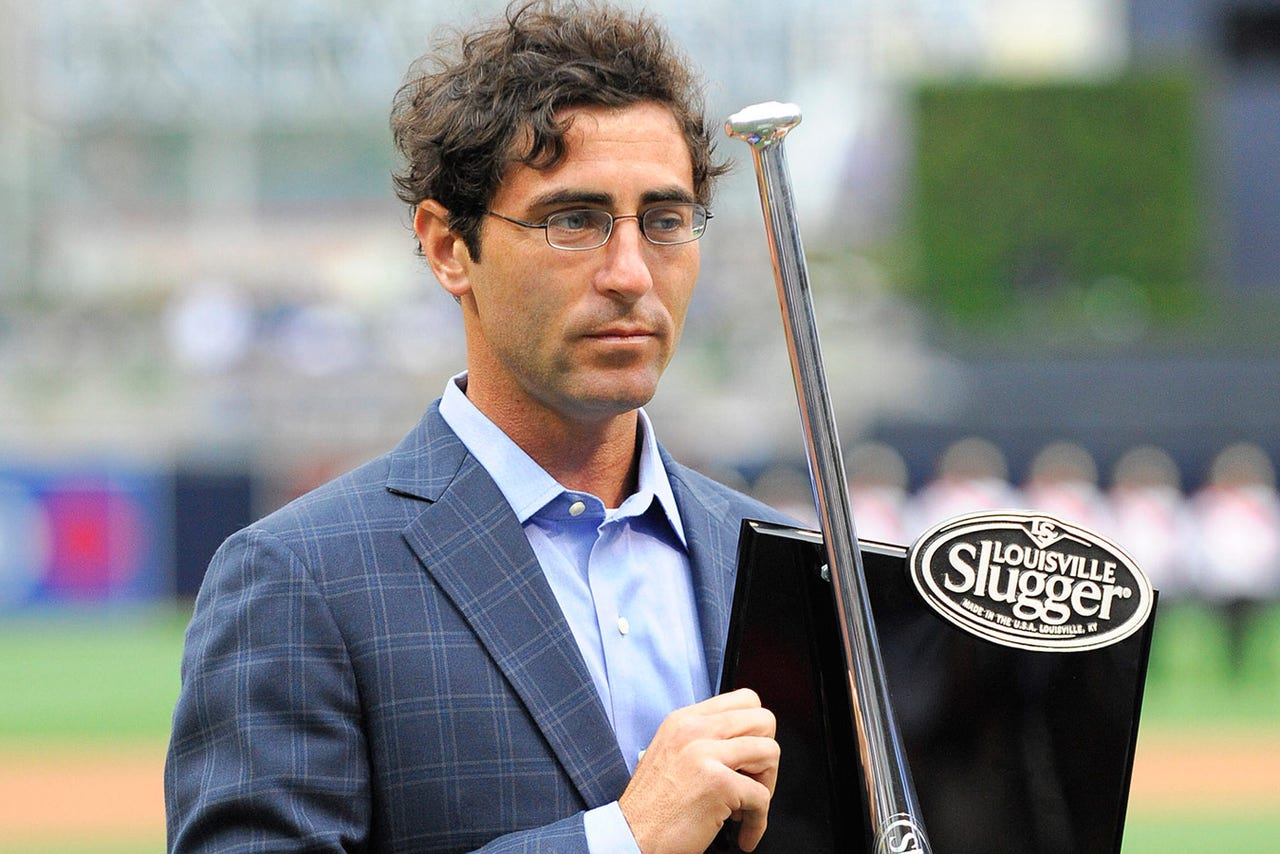 A.J. Preller
• And finally, Madison Bumgarner's home run last Thursday produced an amazing stat, as first noted on Twitter by the Ace of MLB Stats (@theaceofspaeder).
As of that day, Bumgarner had 11 home runs in his last 190 plate appearances, the same number as Bryce Harper and Mike Trout over the same span.
Bumgarner said he saw the note and made sure to show it to all of his teammates. He also said that it was a good thing for him that strikeouts were not included.
Bumgarner struck out 68 times in that span, Harper 38, Trout 37.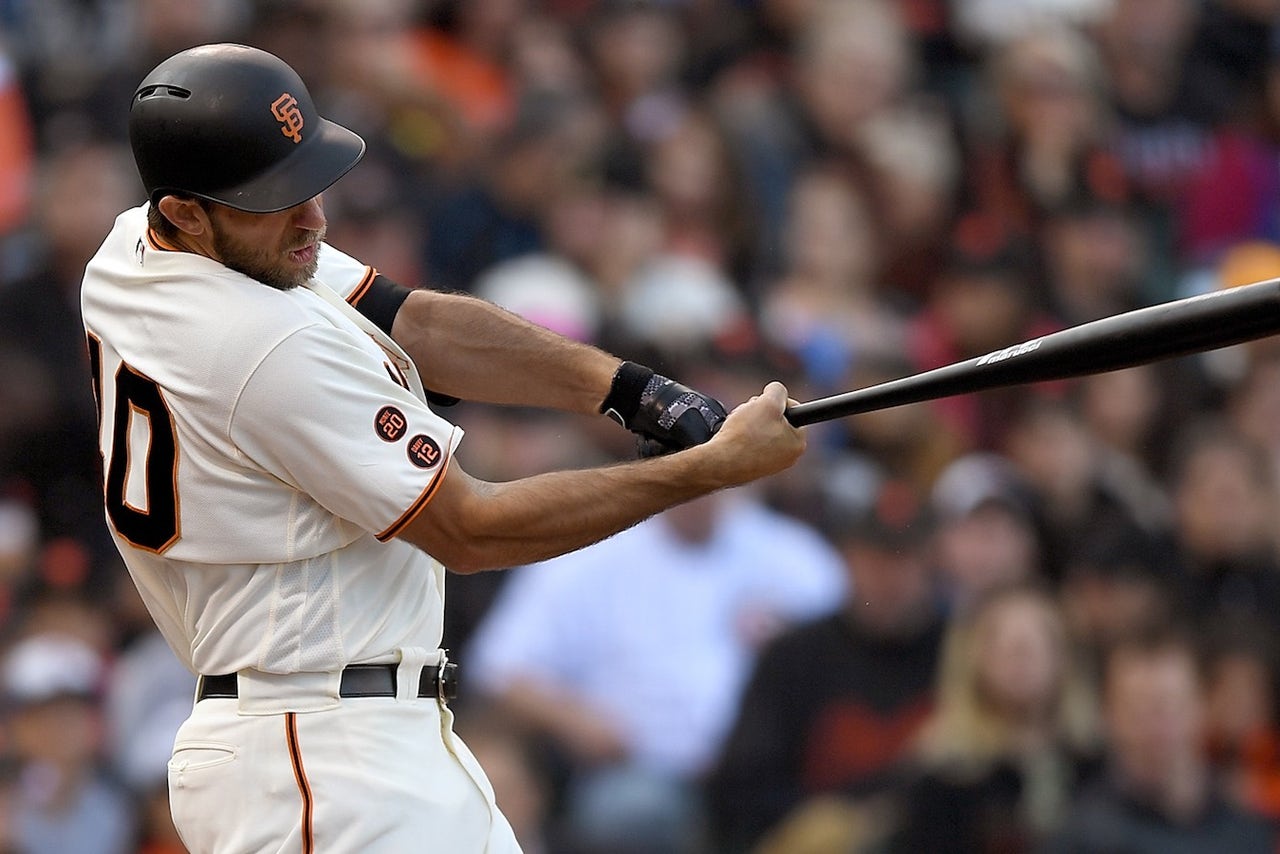 Madison Bumgarner
---
---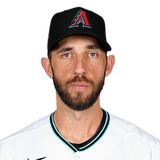 Get more from Madison Bumgarner
Follow your favorites to get information about games, news and more
---