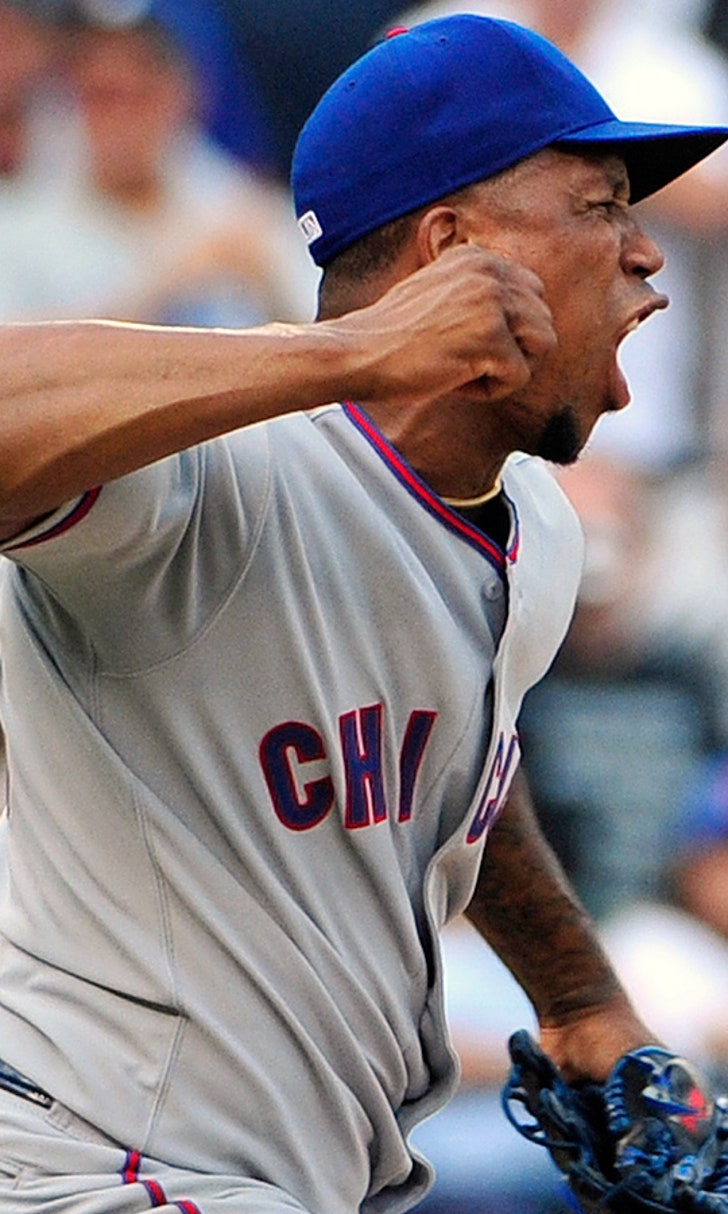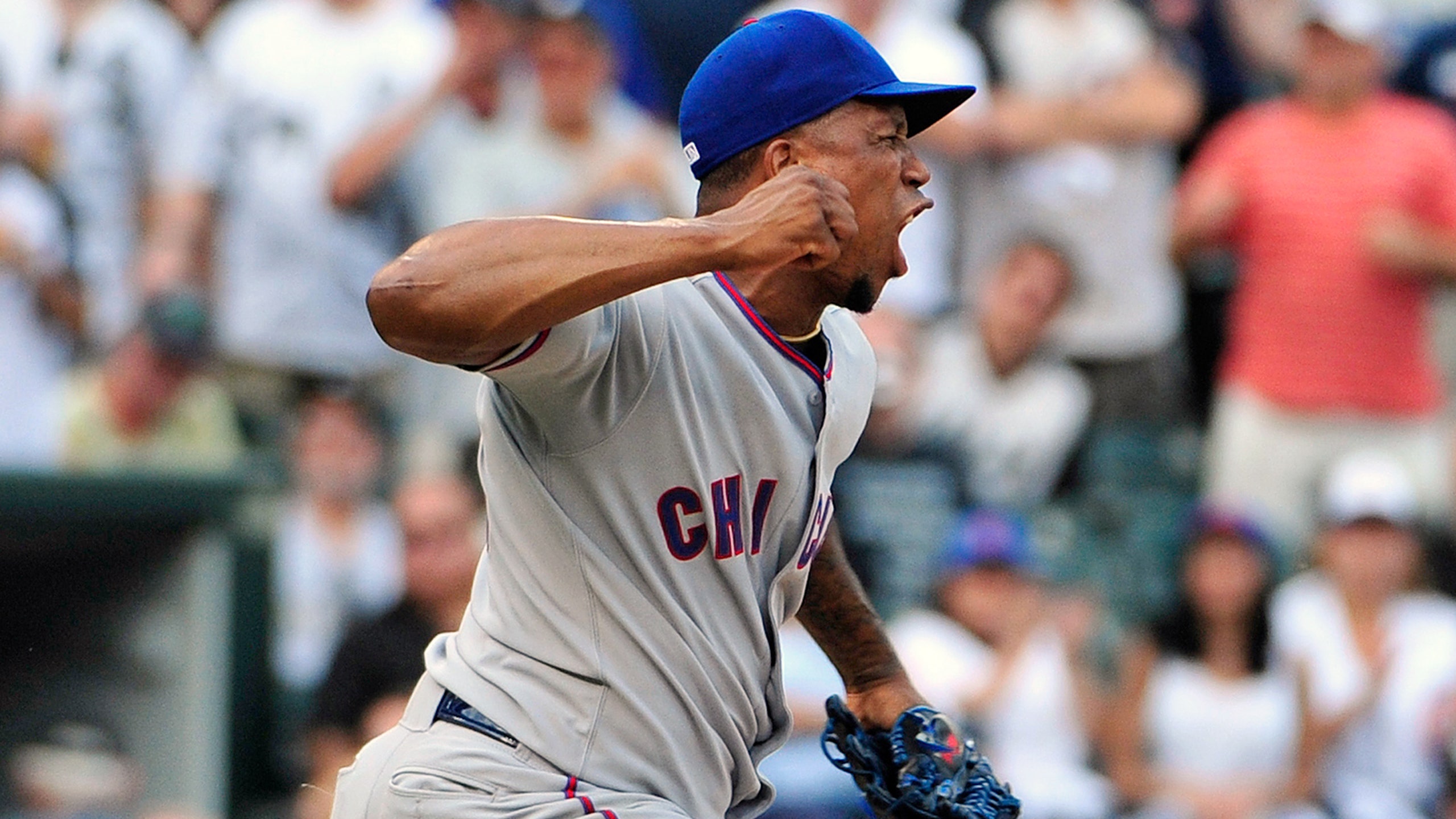 WATCH: Strop gets huge punch out, then throws punches in celebration
BY foxsports • August 15, 2015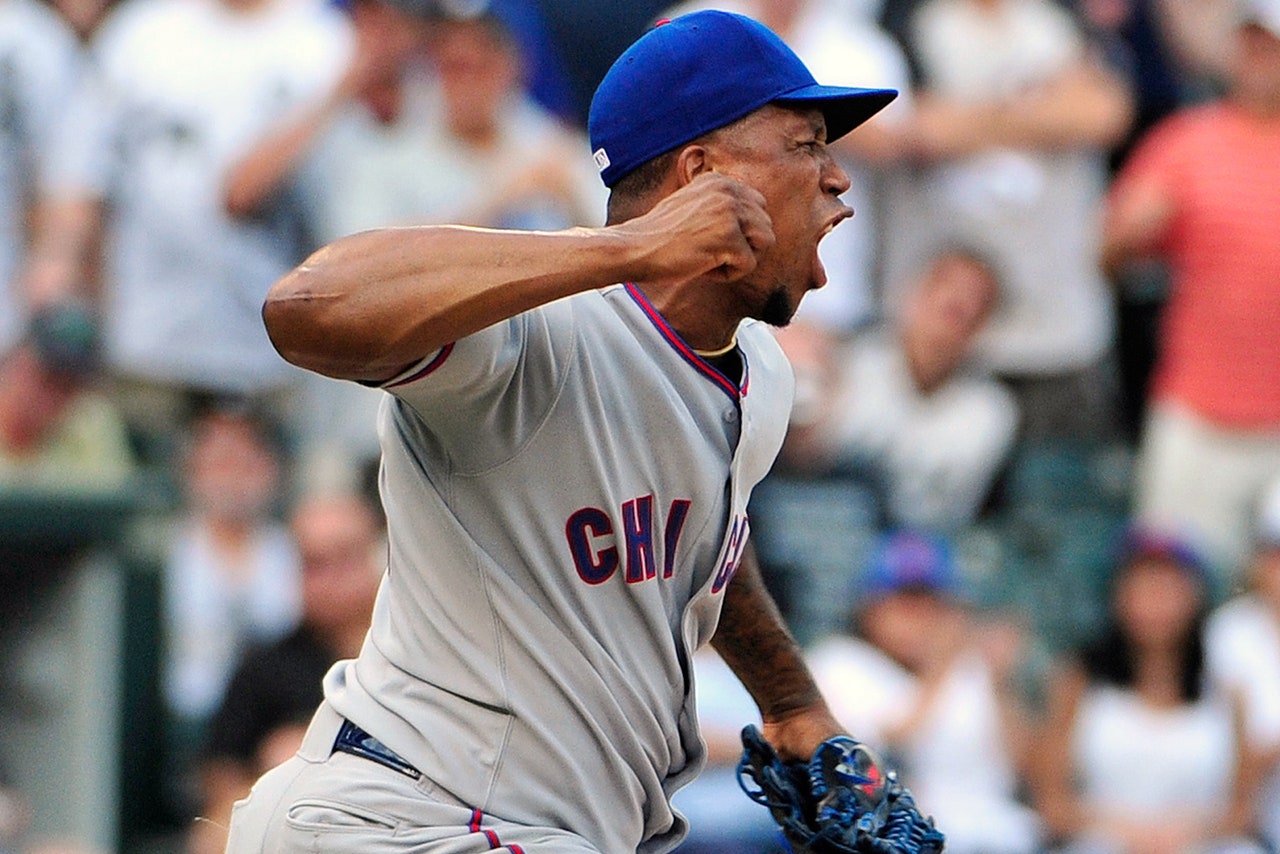 Chicago Cubs reliever Pedro Strop recorded a huge strikeout to get out of an eighth-inning jam and in celebration began wildly punching the air.
Strop faced Chicago White Sox batter Tyler Saladino with two outs and runners at first and second. The Cubs, seeking an eighth consecutive win, led 6-5. Strop took the count to 3-2 and then got Saladino to swing and miss at a slider to end the threat.
That's when the exuberant Strop took the traditional fist pump and jacked it up a few levels, wildly throwing two right-handed haymakers at the air. He then pointed up and pounded his chest with his first a couple times as he stomped back to the dugout.
It was a show of emotion that is rarely seen in baseball, but White Sox players say they weren't offended.
"Everybody has a reaction, I think, in big games. I've seen worse," White Sox manager Robin Ventura told reporters after the game. "You don't really react to it."
White Sox shortstop Alexei Ramirez said the celebration came within the context of a heated game, which the Cubs held on to win, that was on the line.
"It was (in the heat of the game)," Ramirez told reporters through a translator. "The moment, we were trying to get some runs. He could get out of the moment without damage and that was the way he could celebrate that."
As for Strop, he said he meant no disrespect to Saladino or the White Sox with his vigorous fist pumps.
"I wasn't trying to disrespect him. It was just like, we're OK, I was close," Strop said. "I don't know if he took that in a bad way probably because of the intensity of the game. I don't know what happened there."
(h/t Chicago Sun-Times)
---
---