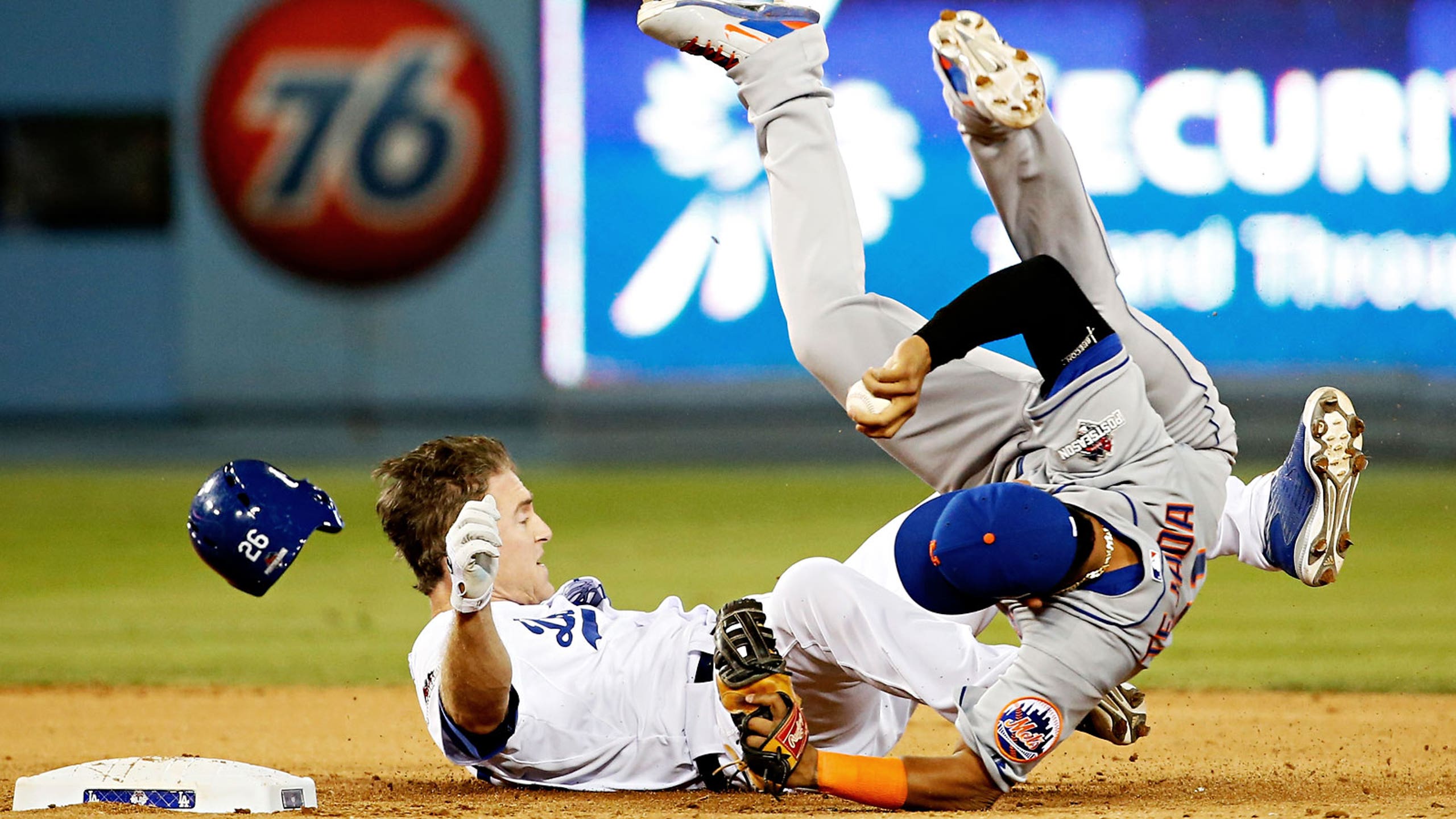 Utley: If MLB makes slide rule changes, 'we all should abide by them'
BY foxsports • February 1, 2016
At the Los Angeles Dodgers' Fan Fest event over the weekend, infielder Chase Utley was asked by the media about the league possibly making rule changes regarding sliding techniques. 
It was Utley's slide, of course, into New York Mets' shortstop Ruben Tejada in Game 2 of the NLDS that caused a tremendous uproar around the league. His answer to Saturday's query was quite clear: 
"Whatever the rules are I think we all should abide by them, and go from there if they decide to make a change…and play accordingly."
Utley also shared some thoughts on Jimmy Rollins, with whom he's spent almost all of his career. Utley returned to the Dodgers for 2016 on a one-year deal but Rollins is still on the free agent market:
"Jimmy's obviously a friend of mine, played a long time with him. Last year when I was in Philly and he wasn't there it was the first time I hadn't been around him in a while. This year, it'll be a little different. He made the transition coming over here a lot easier, just by knowing him and the relationship we had. It will be different, but wherever he lands I will be happy for him and whoever chooses him will get a good player."
When asked if he expects Rollins, 37, will catch on with another club soon, Utley responded simply: 
"He should be. He can still play."
In 2015, Utley hit .212/.286/.243 in 107 combined games with the Philadelphia Phillies and Dodgers, while Rollins slashed .224/.285/.358 in 144 games with Los Angeles. 
Utley is still awaiting word about his appeal of the two-game suspension he was handed by the league as a result of his NLDS slide. As for his role on the 2016 Dodgers, it remains to be seen where he will fit into the infield mix, especially with Howie Kendrick back on board with a two-year deal. 
---
---