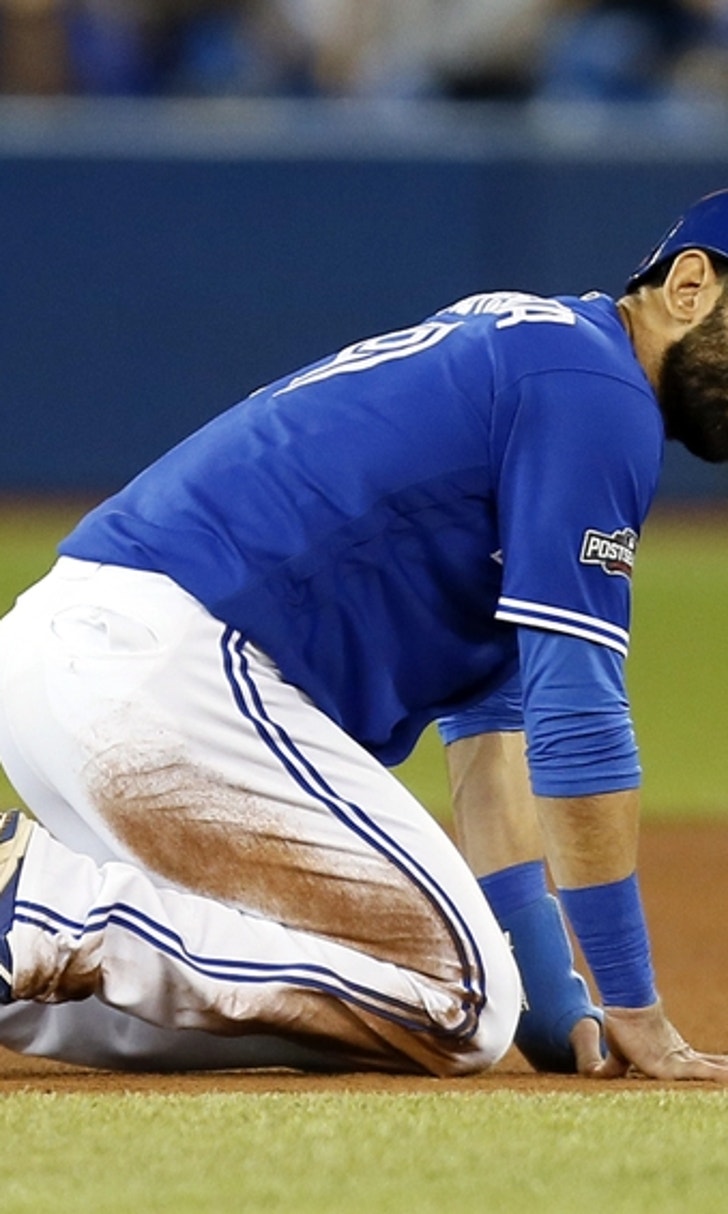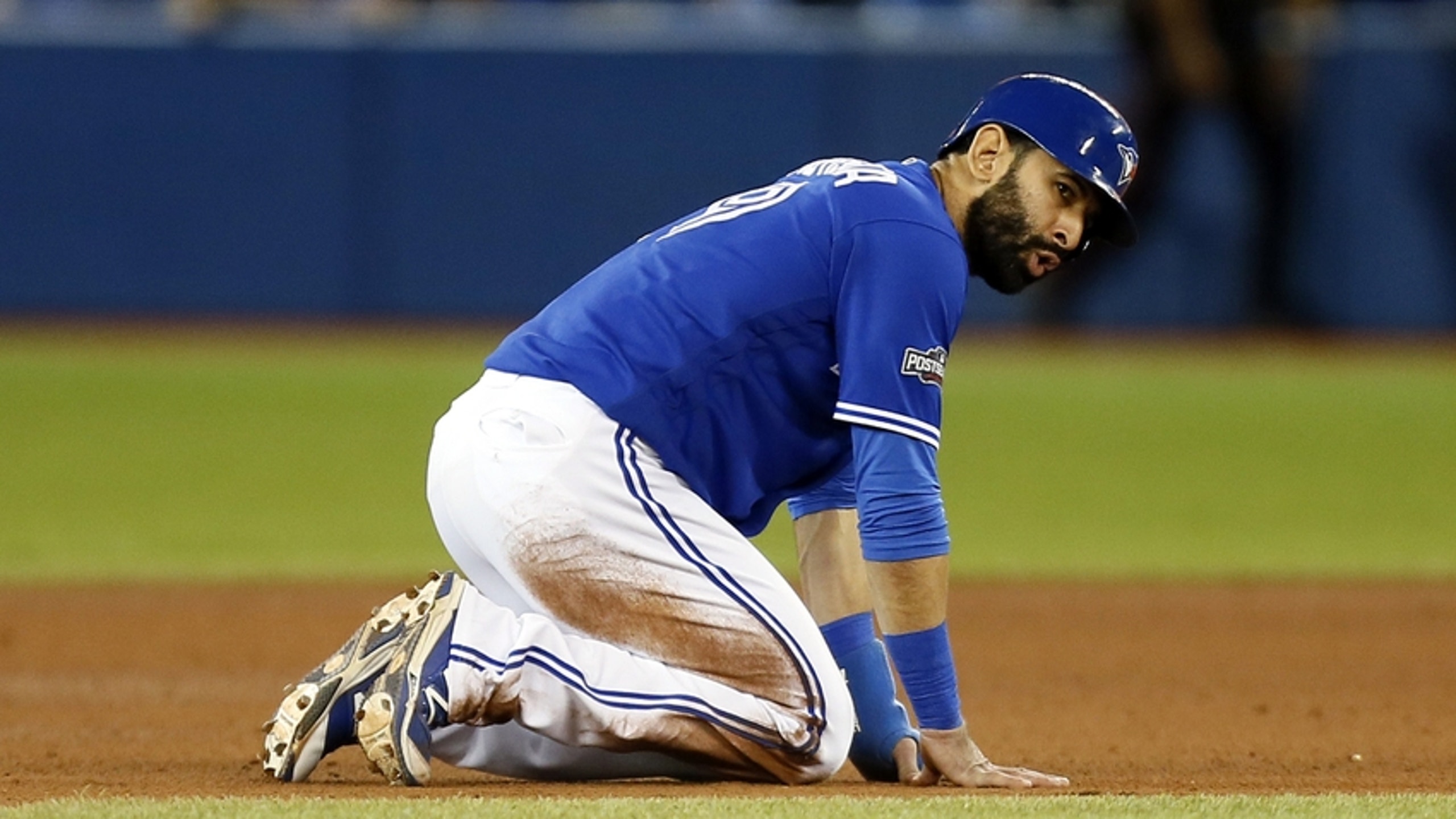 Toronto Blue Jays and Jose Bautista: Made for Each Other
BY Fansided and Steve Contursi/FanSided via Call to the Pen • December 27, 2016
At this point, the pairing of Jose Bautista and the Toronto Blue Jays resembles one of those marriages made in hell, but one that is still very necessary for both parties lest they slide even further backwards than they already have.
Much ado about nothing is now accompanying the MLB.com report that Jose Bautista, "The Last Man Standing," would accept a one-year deal from the Toronto Blue Jays if it exceeds the $17.2 million qualifying offer he famously refused in order to reap the benefits of free agency.
Well, good luck with that one, Jose. But you know what, he just might get it because as luck would have it, the Blue Jays are struggling to save face on a bungled offseason even more than he is. Having lost 200 innings in the rotation (R.A. Dickey) and a significant portion of their offense (Edwin Encarnacion), the Blue Jays jumped out there early by signing Kendrys Morales to a three-year deal to be their DH. Whether true or not, the move was perceived by most as the franchise's decision to move on from both players.
Bautista and Blue Jays: Nobody to Blame But Themselves
Since then, however, the only significant move (if you could call it that) the team has made is to sign journeyman Steve Pearce to a two-year deal that caused some to wonder what's up with Justin Smoak, the Jays' regular first baseman.
Meanwhile, whether blackballed or not as some have charged, the market for Jose Bautista has all but dried up. Some would say there are good reasons for that development, while others are saying no one knows the "real" Jose Bautista. But true or not, perception of reality is everything these days. And the fact remains that there is zero chance of him signing a significant multi-year deal with anyone, including the Blue Jays.
More from Call to the Pen
But while the intentions of Bautista to cash in on a final contract at the age of 36 were clear, it is difficult to figure out what plan for their future the Blue Jays had, if they had one at all. They knew what was coming and could have offered an extension to either or both Bautista and Encarnacion during the season. They chose not to, instead making the QO which was destined to be refused by both players, leaving the Blue Jays on a level playing field with all other teams.
From there, it became like the couple that gets a separation rather than a divorce while also deciding that it's okay for both to date and play the field. Then as a consequence of their decision, they find themselves having to crawl back to each other because no one else likes either of them very much. And so they do, for better or worse.
Blue Jays: Looks Like the Next Move Is Yours
Bautista belongs in Toronto. He likes it there and the fans like him there. And he will probably wind up there. But for now, it's a testy matter of saving face on both sides. For his part, Bautista has shown his hole card by indicating he would come back on a one-year deal if he can get a few dollars more than the QO.
The next move goes to the Blue Jays. For a few dollars more, everyone can live unhappily after for another year when both sides get to take the show on the road for a repeat performance, thereby kicking the can down the road. Or they can hope beyond hope that somehow a replacement for the star quality of Bautista will fall into their lap, and the fans will forget about their ill-fated love affair with the player no one else seems to want or need. Not a pretty picture no matter what kind of a spin you put on it.
---
---