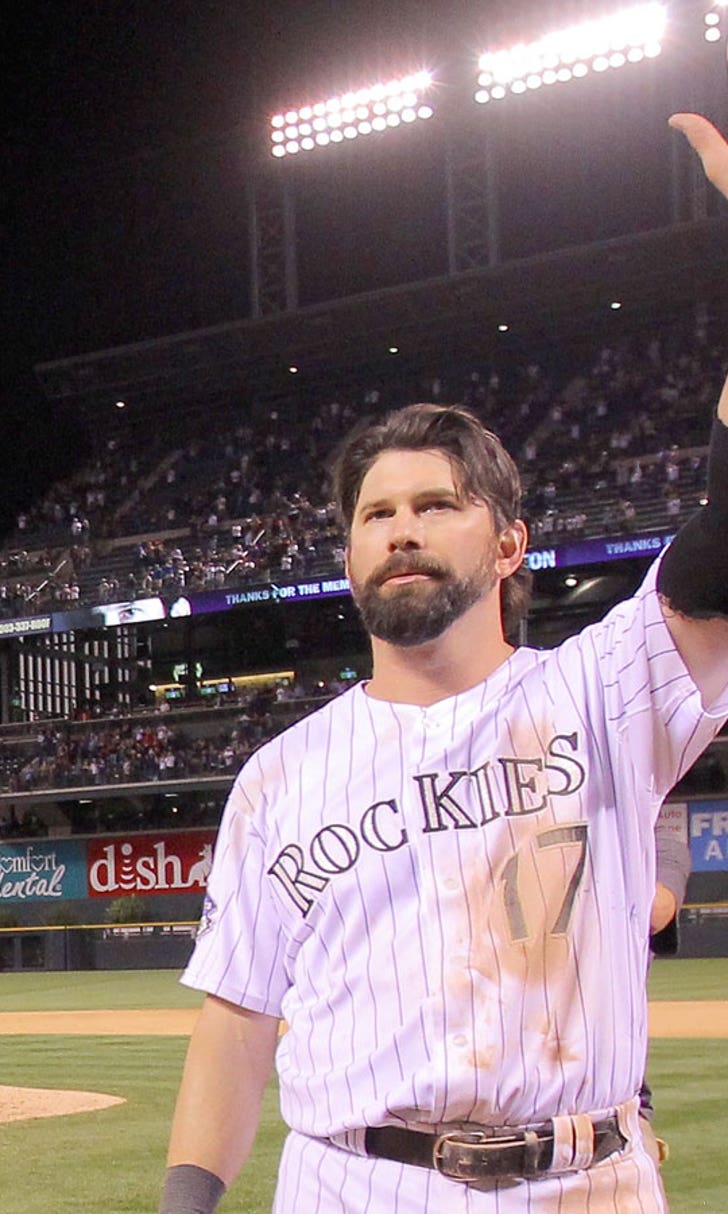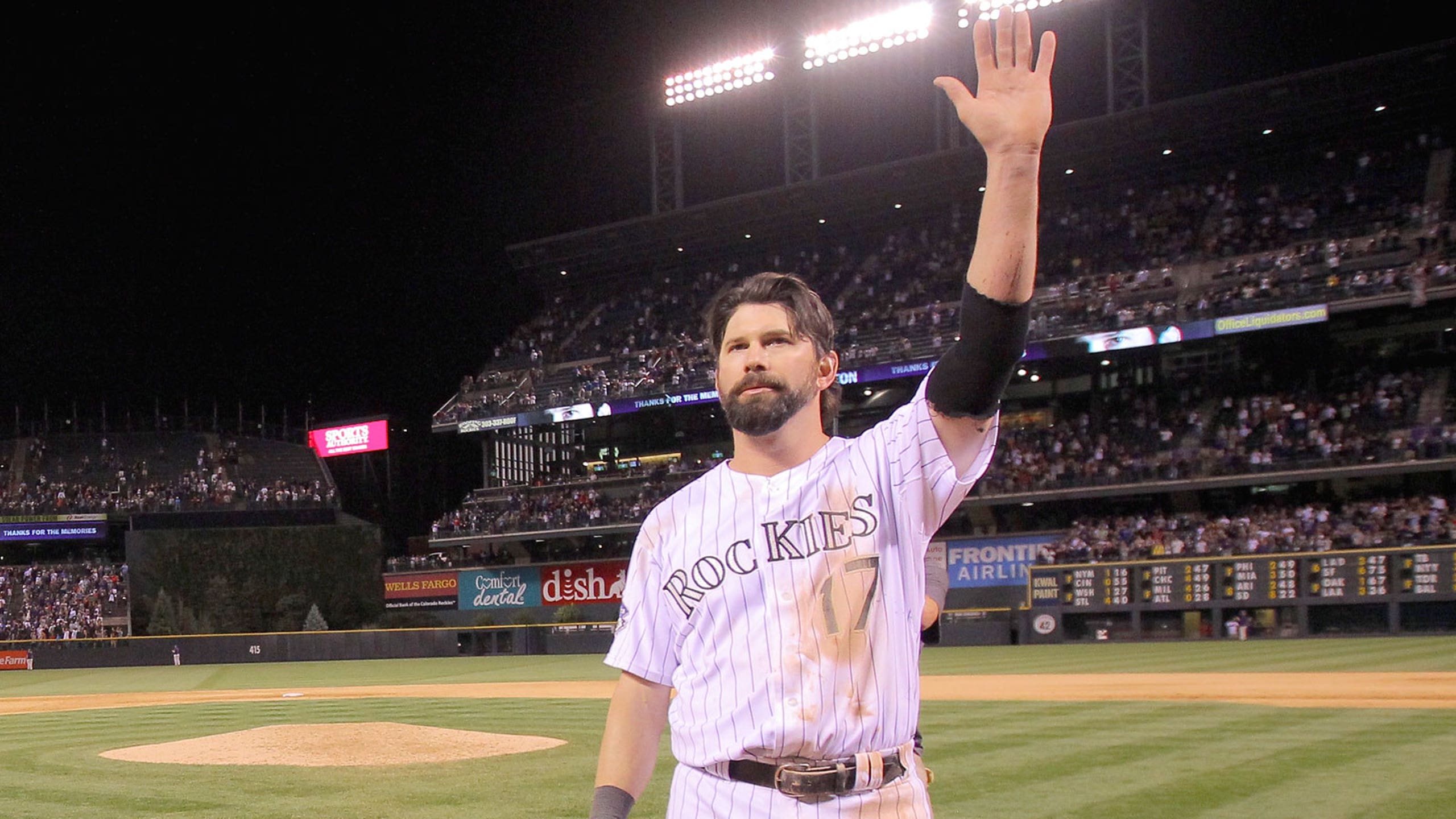 Todd Helton wants to get back into baseball in Colorado: 'I'm forever a Rockie'
BY foxsports • February 3, 2016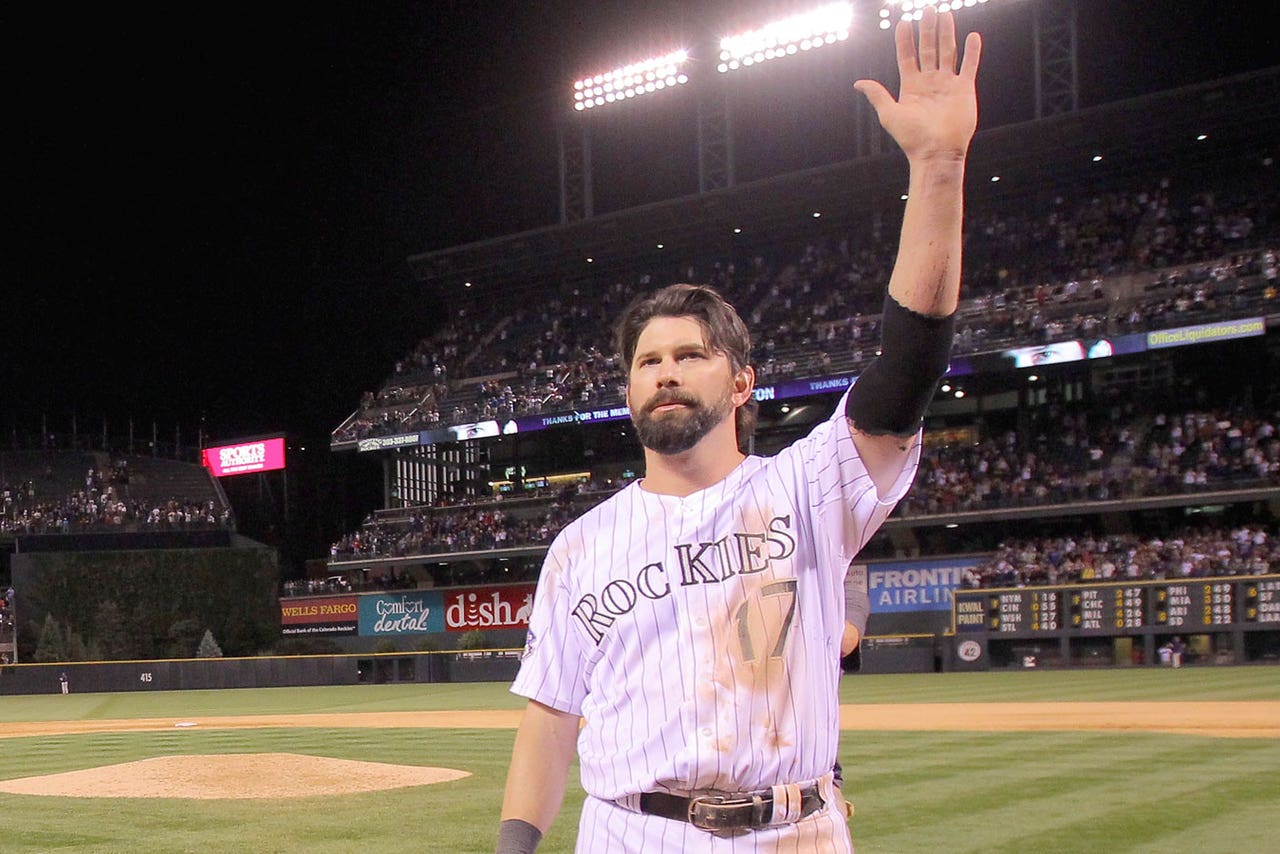 After two years in retirement, Colorado Rockies great Todd Helton wants to get back into the game he loves – and there's no place he'd rather do so than where he spent his entire career.
Helton, who retired at age 40 in 2013 after 17 seasons with the Rockies, was asked Tuesday on Sirius XM's "Inside Pitch" whether he would consider returning to the game in a coaching or front-office role.
"Absolutely, I'd love to get back into the game," Helton said, via MLB.com. "I've had two years off now, and I think that's enough,"
Helton arguably contributed more to the Rockies organization than any other player in franchise history during his tenure with the team, during which he averaged 27 home runs and 101 RBI per 162 games while holding an impressive .316/.414/.539 lifetime slash line.
The 42-year-old former first baseman is the only Rockies player to have his number retired (Jackie Robinson's No. 42 is retired by all 30 MLB teams).
Helton isn't sure if he wants to embark on a coaching career because of the travel involved, but he knows one thing for certain: He wants his next job to be with the only organization he's ever known.
"I don't know if I want to get back into uniform, because you're still traveling, and traveling is what gets you. I still have young kids. I'd like to get into the game somehow, make an impact," Helton said.
"But I'm not sure what that role is yet. Hopefully talk to the Rockies. I wouldn't go anywhere else. I'm forever a Rockie. Hopefully, I'll get to talk to them and make a difference somehow in the organization." 
---
---