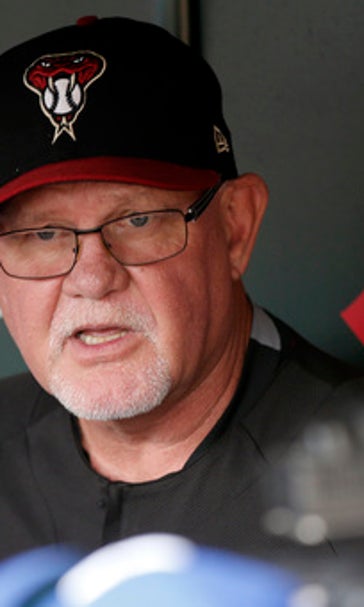 Tigers pick former rival, hire Gardenhire as new manager
October 20, 2017

DETROIT (AP) The Detroit Tigers were certainly familiar with Ron Gardenhire's managerial resume.
Some of his most significant accomplishments came at their expense.
''It's going to be nice to have him on our side of the dugout,'' said Al Avila, Detroit's general manager.
The Tigers hired Gardenhire as their manager, bringing the longtime Minnesota Twins skipper back to the AL Central to take over a team in the middle of a significant rebuilding process. Detroit announced the move Friday, saying Gardenhire agreed to a three-year contract, and he was introduced at a news conference at Comerica Park.
Gardenhire takes over for Brad Ausmus, who was let go after four seasons as Detroit's manager. The Tigers went 64-98 this season, finishing tied for the worst record in the majors, but Gardenhire sounded undaunted by the difficult task ahead.
''I don't want to lose, and who's to say we have to lose next year? Who's to say?'' Gardenhire said. ''Baseball's a great game. A lot of things can happen.''
The 59-year-old Gardenhire was the bench coach this season for the Arizona Diamondbacks. He managed the Twins from 2002-14, going 1,068-1,039. He's one of 10 managers in baseball history to win at least 1,000 games with one team.
The Twins won the division six times in Gardenhire's first nine seasons in charge, and he was voted AL Manager of the Year in 2010. In 2006 and 2009, Minnesota edged Detroit by a game atop the AL Central - in '09, the race came down to a one-game playoff in which the Twins beat the Tigers in extra innings.
Ausmus had little managerial experience when he was hired to replace Jim Leyland after the 2013 season. Detroit won a fourth straight division crown in its first season under Ausmus, but the Tigers haven't made the postseason since. This time, Detroit went with a more seasoned candidate as manager.
''We placed an importance on hiring a manager that possesses a great deal of experience, and Ron clearly qualifies for this,'' Avila said.
Gardenhire's reputation as a grizzled veteran raised immediate questions about how in tune he is with modern analytics, an area the Tigers have sought to emphasize more since Avila took over as GM. Both Avila and Gardenhire expressed confidence that the new manager would be receptive to the data-driven approach so many teams now employ.
''I don't mind being called `old school' because we all learned to play baseball old school. But we also know there's a lot of new ways out there, and if you stop learning, you're probably screwed,'' Gardenhire said. ''I don't want to be screwed, so I'm not going to stop learning.''
Gardenhire revealed this past February that he had prostate cancer . He had surgery April 18 and was back with the Diamondbacks about a month later. Arizona enjoyed a successful turnaround this season under first-year manager Torey Lovullo, winning the NL wild-card game before being swept by the Los Angeles Dodgers in the Division Series.
''A lot of people in here probably have gone through the same thing when you hear that `cancer' word. That's a big word,'' Gardenhire said. ''I had great doctors up in Minnesota that took care of me, got this thing done. I had to lose a lot of weight - sitting in that manager's chair, I got up to 275 pounds. I'm back down to about 235.''
The Tigers traded Justin Verlander, Justin Upton and J.D. Martinez earlier this year. Detroit announced late in the season that Ausmus wouldn't be back , and it may take a while for the team to contend again. But that's nothing compared to where the Twins were when Gardenhire was named their manager in January 2002. At that point, it wasn't even clear if Minnesota would have a team that season - baseball's contraction plans were tied up in court.
The Twins not only kept playing, they won their first of three straight division titles under Gardenhire.
Before becoming Minnesota's manager, Gardenhire spent over a decade on the Twins' coaching staff, and the team struggled for many of those years.
''We were changing. We were a small market, and it was a constant developing, teaching, trying to rebuild and get you back to where you want to be,'' Gardenhire said. ''We lost a lot of our players through free agency, so all these things that we're talking about here, I've seen. I've been through it.
''I think that's the greatest part of the game, is being able to teach - whether it's start over or just add on.''
---
More AP baseball: https://apnews.com/tag/MLBbaseball
---
Follow Noah Trister at www.Twitter.com/noahtrister
---
---