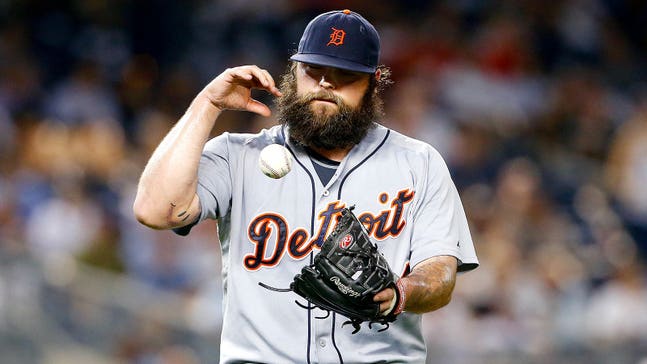 Tigers' Joba Chamberlain after poor performance: 'I'd boo myself too'
Published
Jul. 2, 2015 2:30 p.m. ET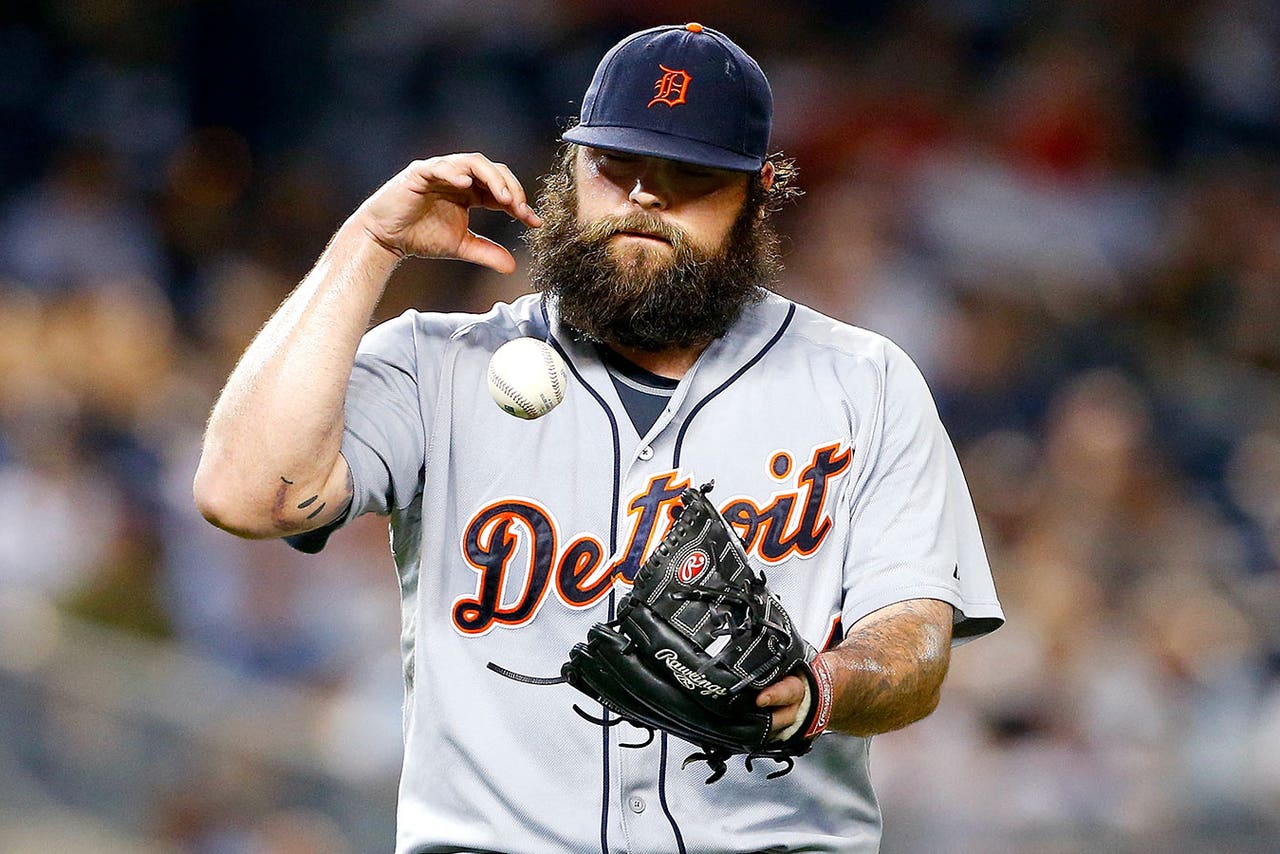 Joba Chamberlain had a rough day at the office on Wednesday and his critics sure let him have it.
The Tigers reliever was booed off the mound after giving up three home runs in a span of four batters in the eighth inning of the Tigers' 9-3 loss to the Tigers.
Chamberlain, however, wasn't upset with the fans' reaction, he felt he deserved it.
"I'd boo myself, too," Chamberlain told reporters after the game. "I mean, you can't be mad at it. You spend your hard-earned money to come see somebody be successful, and you don't be successful."
The right-hander has been up-and-down this season, lacking consistency in a Tigers bullpen that could use some help. But Chamberlain remains positive and insists there's no reason to be discouraged.
"Not at all," he told the Press. "It's 95 to 97 (mph) and everything's right where it needs to be. It's just, you have to have better location. There's no discouragement. If I was throwing 90 to 92, there would be a little bit of discouragement. As far as everything that goes along with my arm and feeling the way I feel, I feel great. It's just better execution of my pitches."
As for the hecklers, Chamberlain is no stranger to it. After all, he did spend seven seasons pitching in front of one of the toughest fan bases in baseball -- New York City.
"This isn't anything booing compared to New York City," Chamberlain said. "I've seen it all. ... You just have to continue to go out and do your game. Like I said, if you don't do your job you deserve to get booed."
Chamberlain has a 4.29 ERA this season and a 1.67 WHIP in 29 appearances with 15 strikeouts over 21 innings.
(h/t Detroit Free Press)

---
---