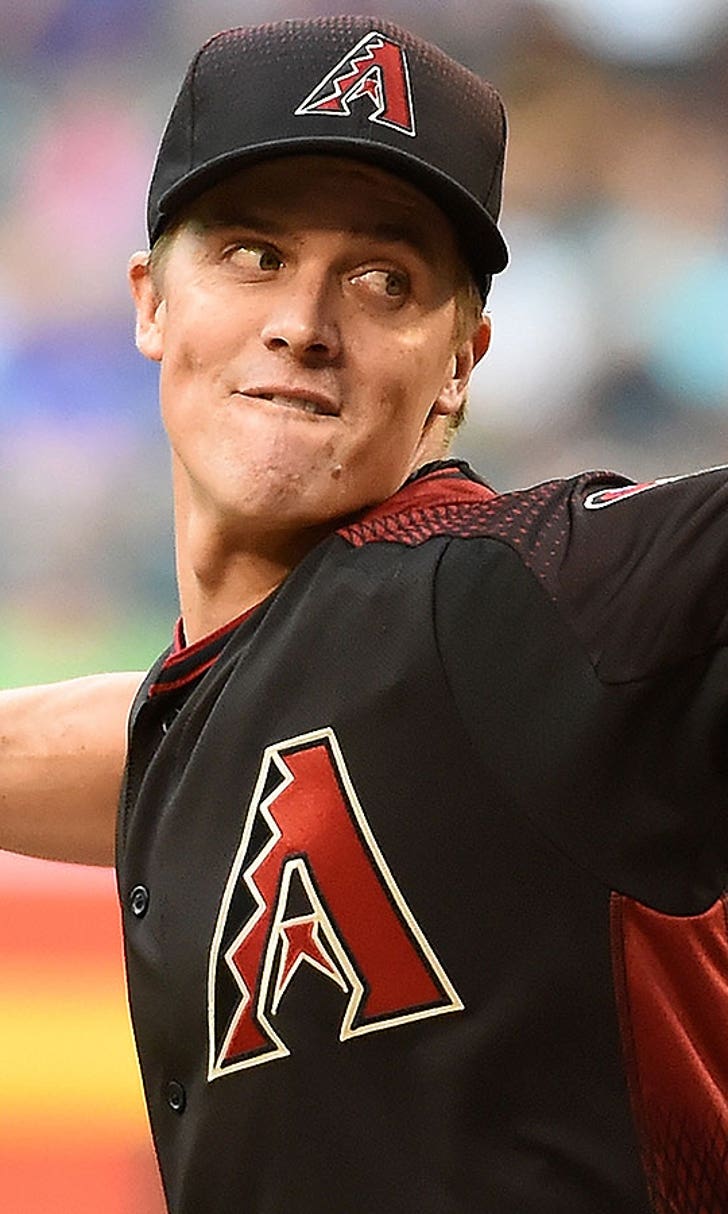 Sources: Dodgers expressed interest in bringing back Zack Greinke
BY foxsports • August 31, 2016
Zack Greinke back with the Dodgers?
It's not going to happen, not yet and maybe not ever. But the Dodgers expressed interest in trading for the Diamondbacks right-hander before Wednesday night's deadline for players to become eligible for postseason rosters, according to major-league sources.
The discussions were not substantive and did not advance, sources said. The Dodgers, however, could revisit their continuing interest in Greinke this offseason; clearly, they still covet a pitcher who had a 2.30 ERA for them from 2013 to '15.
The D'backs, meanwhile, soon could grow more willing to purge the remainder of Greinke's six-year, $206.5 million contract. Their average home attendance of 24,462 this season would be their lowest since Chase Field opened in 1998. A Greinke trade would create greater payroll flexibility, perhaps enabling them to fulfill their stated goal of signing All-Star first baseman Paul Goldschmidt to an extension.
Greinke, 32, cleared waivers, sources said, making him eligible to be traded to any team. He is owed $172.5 million over the next five seasons, including $3 million installments of his signing bonus on each May 31.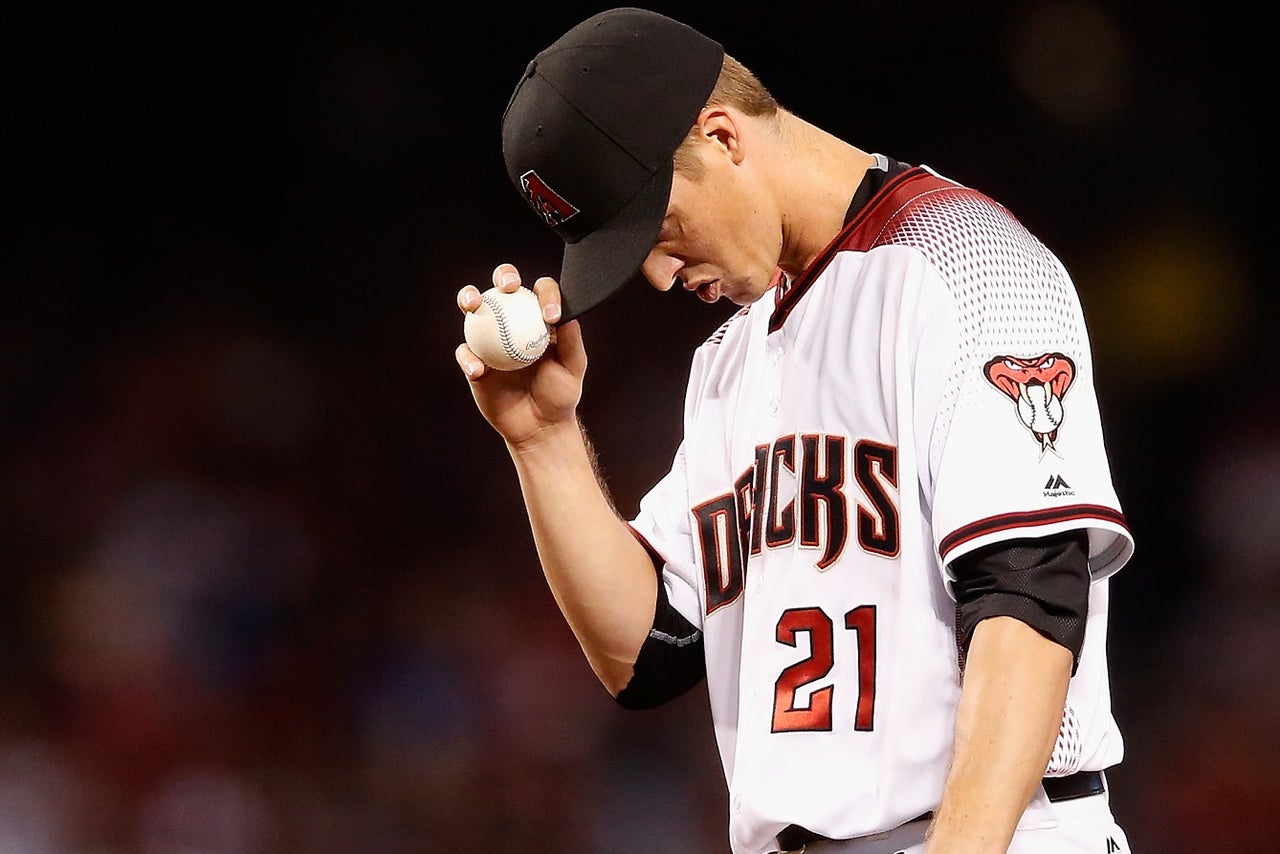 His deal also includes a 15-team no-trade list and a $2 million assignment bonus if he is traded. While it is not known whether the Dodgers are on Greinke's no-trade list, he almost certainly would be open to rejoining his former club; the Dodgers lead the NL West, while the D'backs have the third-worst record in the National League.
The Dodgers' motivation for re-acquiring Greinke is the same as it was when the Diamondbacks outbid them for the pitcher in free agency last offseason by guaranteeing him an extra year. Greinke would give Los Angeles a strong complement to left-hander Clayton Kershaw, and protection against Kershaw opting out after the 2018 season.
The problem in completing any Greinke trade is that the D'backs would need to agree with their trading partner on his appropriate financial value. Greinke's $34.4 million average annual salary is the highest in major-league history. He would not be valued as highly if he hit the open market today.
Greinke, after leading the majors with a 1.66 ERA in 2015, has not been nearly as successful in his first season with Arizona. His 4.17 ERA would be his highest since 2010. He missed more than a month with a strained left oblique. And while most in the industry believe that he will age well, he turns 33 on Oct. 21.
The D'backs intended Greinke to be the centerpiece of a contending club for several years, but their season has been a major disappointment, raising questions about whether chief baseball officer Tony La Russa and general manager Dave Stewart will remain in their present positions.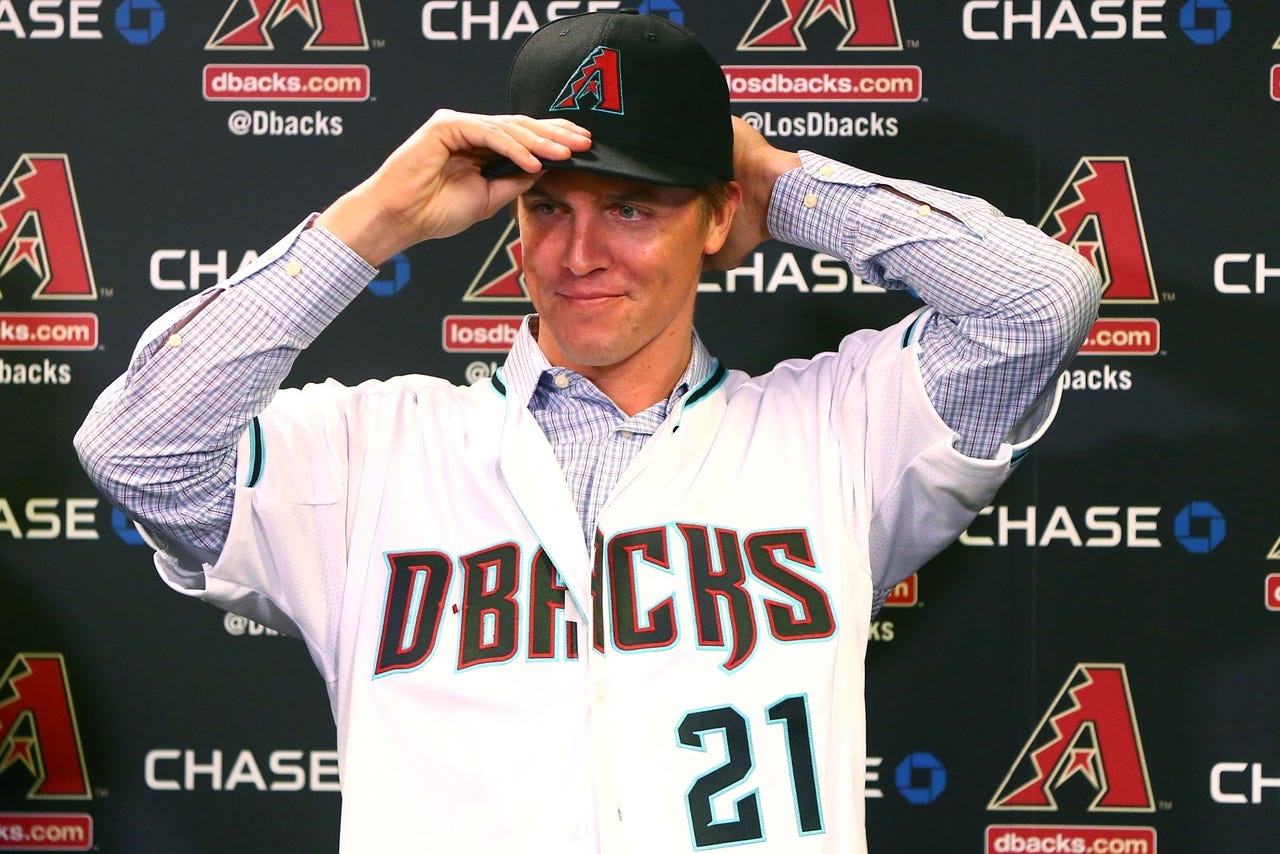 A trade of Greinke could be a financial boon for the D'backs, even if they included significant cash to secure better players in return. The D'backs are in the first year of a 20-year contract with FOX Sports Arizona that reportedly is worth more than $1.5 billion and includes an equity stake in the network. But they are still not considered one of the game's financial giants.
Goldschmidt remains quite affordable; he is under club control through 2019 at below-market salaries. Stewart, though, told MLB Network's Jon Heyman last year that he wants to make Goldschmidt "a lifetime Diamondback."
The D'backs might not want to carry a monster Goldschmidt deal plus Greinke's in his declining years, particularly when they did not get the revenue boost they expected this season. The Dodgers are one of a handful of teams that could absorb the rest of Greinke's contract.
They inquired about him once. Chances are, they will inquire again.
---
---