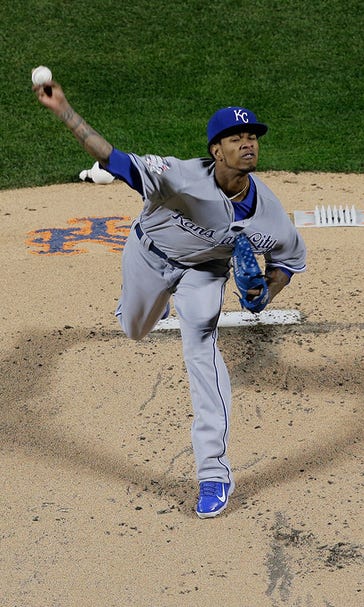 Royals' Ventura confused by Game 3 struggles, velocity drop
October 31, 2015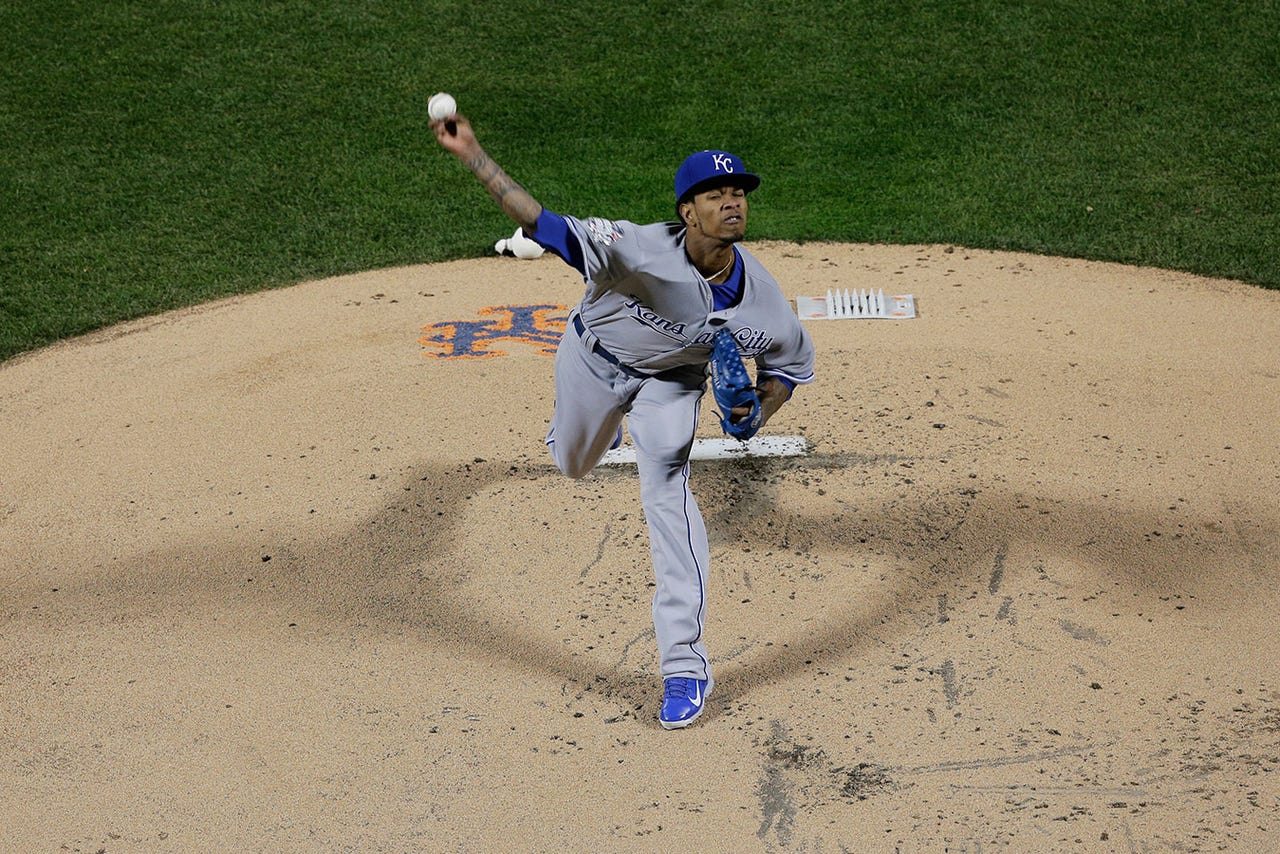 Staked to an early 1-0 lead in Game 3 of the World Series, Kansas City Royals right-hander Yordano Ventura couldn't get it done on Friday night. He was eventually pulled from the game in the fourth inning by manager Ned Yost, who said later that Ventura "just wasn't sharp" in his start against the New York Mets. 
One of the reasons for Ventura's struggles might have been his diminished velocity. Sam Mellinger of the Kansas City Star wrote after the game that Ventura's velocity started in the mid-to-upper 90s in the first inning (his usual range), but fell significantly in the three innings afterward. The Mets were able to capitalize and put enough runs on the board to keep the Royals at bay and pick up their first victory in the Series so far.
As for his struggles, Ventura sounded confused about what transpired, as quoted by Mellinger: 
"I don't know why," Ventura said through teammate Christian Colon, who translated from Spanish. "I just noticed when I came in, I saw the radar or looked at some video. I feel great. Felt great out there. I don't know why my velocity was down."
Velocity can be a tricky element for a starting pitcher. When you have it, you can be pretty dominant on the mound (as Ventura and Mets starters Noah Syndergaard and Jacob DeGrom have shown this postseason). When it abandonds you, though, things can go awry ... and that's what seems to have happened to Ventura on Friday.  
---
---