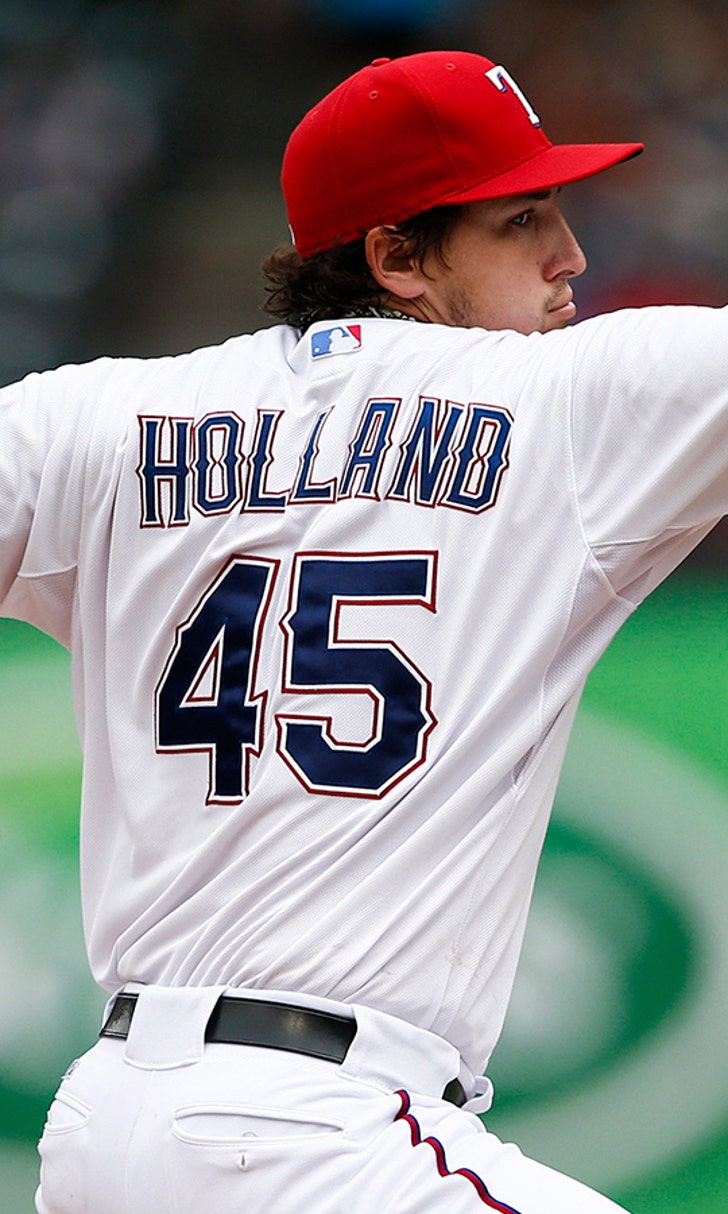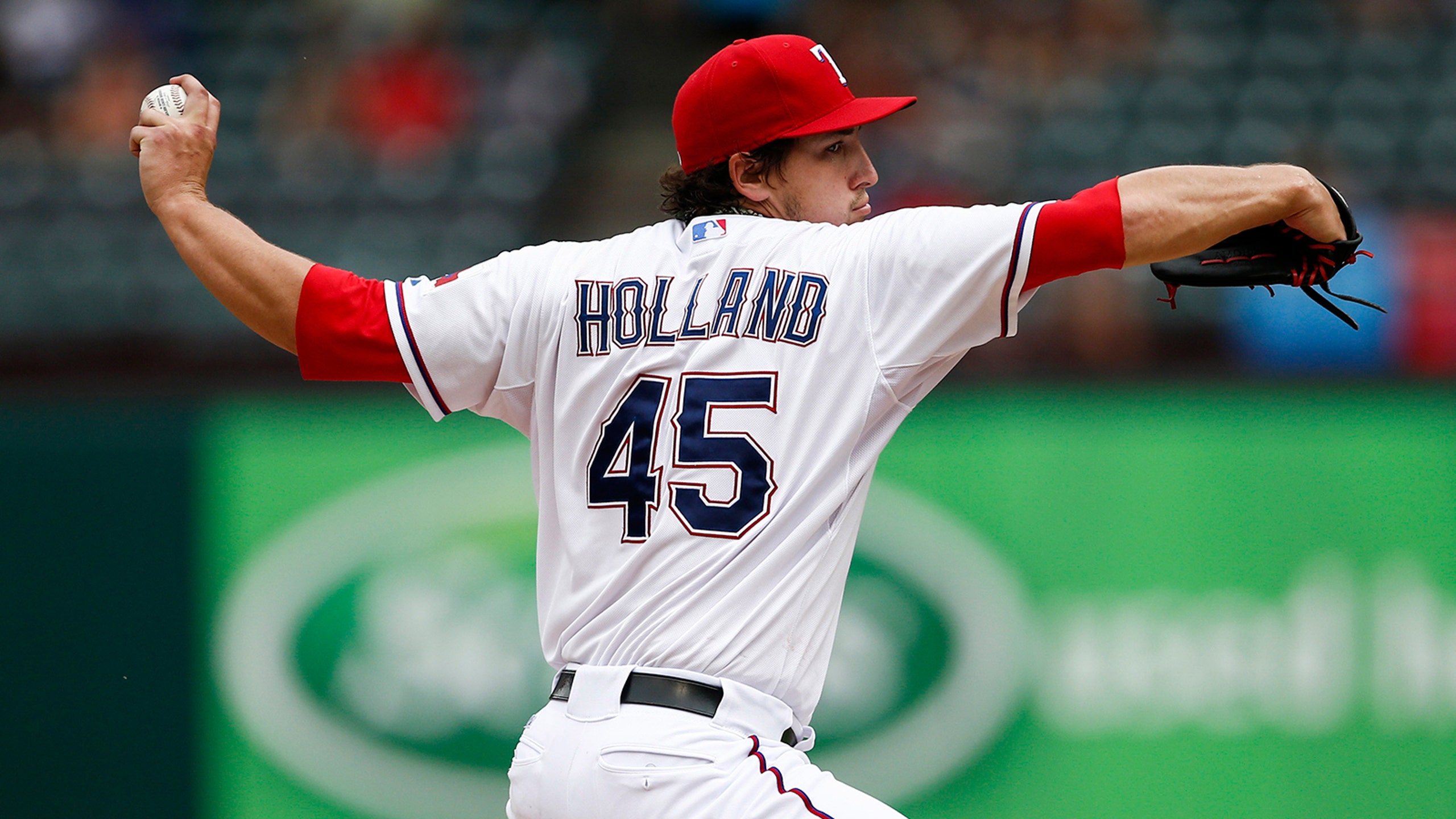 Rangers' Holland wants to learn from new teammate Hamels
BY foxsports • August 14, 2015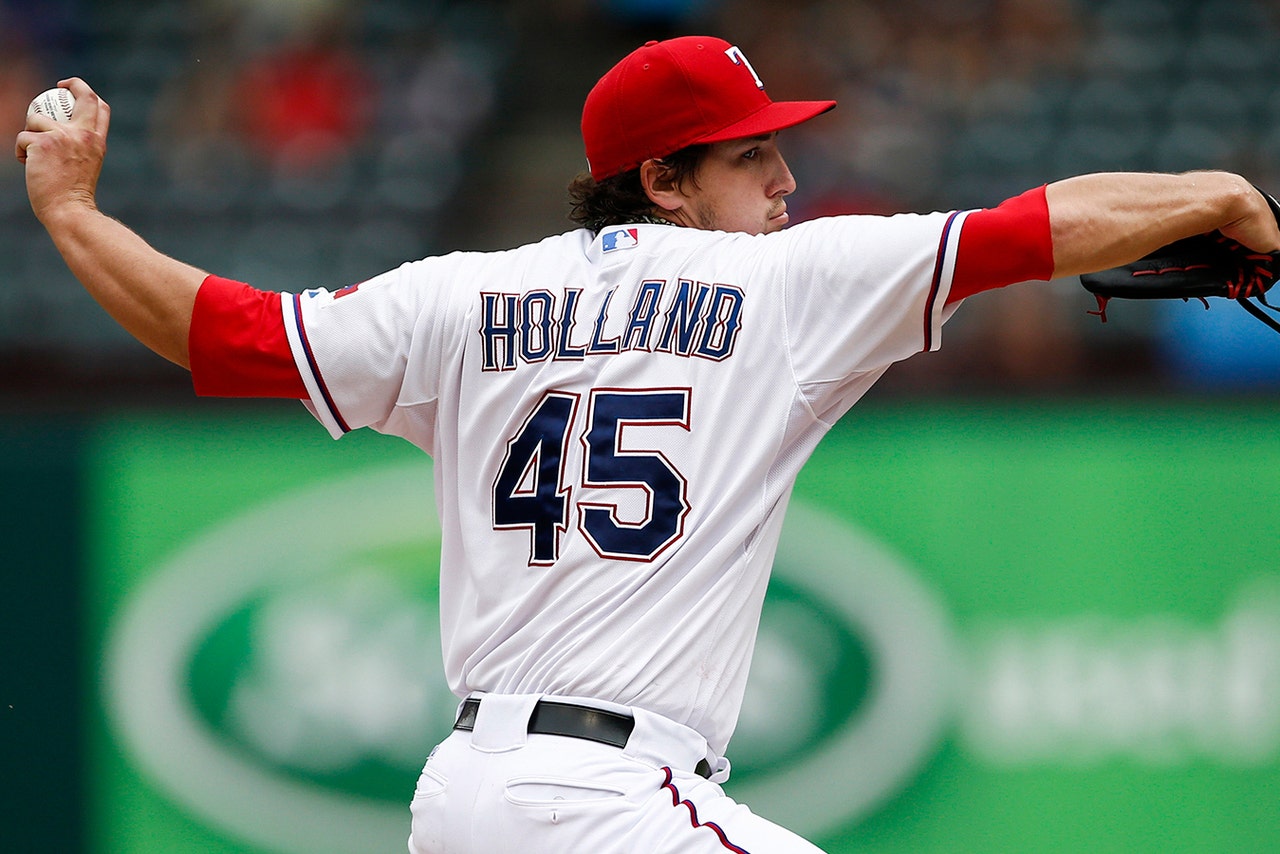 When the Texas Rangers acquired Cole Hamels in a blockbuster trade prior to the July 31 deadline, it created a new opportunity for the team's pitchers to absorb information from the veteran - and that's exactly what Derek Holland intends to do.
Earlier this week, Holland appeared on KESN-FM 103.3 for an interview, and he spent some of it discussing what he hopes to learn from Hamels' influence.
As summarized by the Dallas Morning News, Holland is especially interested in Hamels' mastery of the changeup: "The big thing that I want to pick his brain about is the changeup. He's got a really good changeup. He uses it well. I have a good changeup, I just need to use it a more. That's one of the things that me and him have talked about. We're going to continue to work on that as well."
In addition to that topic, Holland - still working his way back from injuries that have sidelined him for much of the year - he addressed the major difference between being around the club this season as opposed to the 'lost year' of 2014: "Every day you go in there you want to be in that clubhouse. You feel good about being there. Last year, nobody really wanted to be around. It was such a brutal time. We were losing, we weren't doing anything. Things weren't going our way. Now it's a whole new animal."
---
---