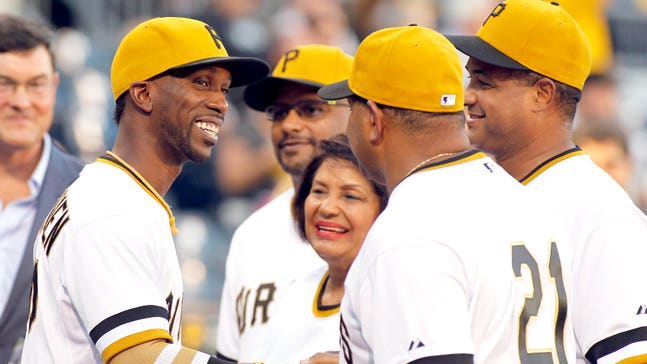 Pirates' McCutchen wins Roberto Clemente Award
Published
Oct. 30, 2015 7:05 p.m. ET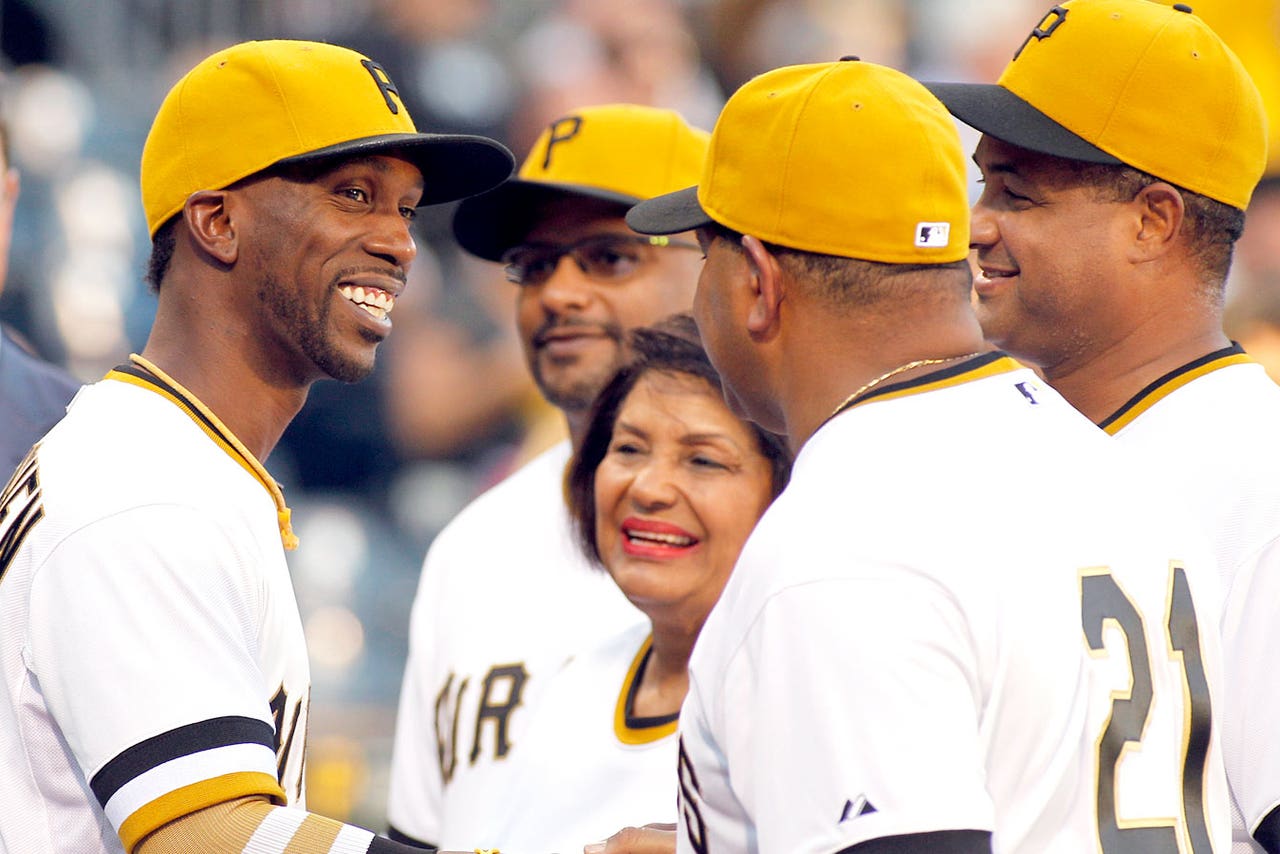 NEW YORK -- Andrew McCutchen cut off his signature dreadlocks during spring training to benefit Pirates Charities.
"It's kind of crazy to think that people would pay money just to have locks of my hair," he said Friday. "People will do anything just to feel like they have a part of you. I did it for a good cause, that's for sure."
McCutchen was honored Friday with Major League Baseball's Roberto Clemente Award, given annually to a player for positive contributions on and off the field, including sportsmanship and community involvement.
McCutchen founded "Cutch's Crew" in 2010 to assist inner-city youth baseball players and at-risk children in Pittsburgh. Among the charities he supports are the Make-A-Wish Foundation, the Children's Hospital of Pittsburgh Foundation, the Homeless Children's Education Fund, the Light of Life Rescue Mission and Habitat for Humanity.
Pittsburgh's only previous winner was Willie Stargell in 1974.
"I feel like it kind of means a little more to me just because I wear a Pirate uniform," McCutchen said. "It caught me off guard, because the things that I hear, the people that I encounter who had some type of history with Roberto Clemente, they always have these stories about what a tremendous guy he was. The things that he did off the field."
A Hall of Famer for the Pirates from 1955-72, Clemente died in a plane crash on New Year's Eve in 1972 while on a humanitarian mission to assist earthquake victims in Nicaragua.
McCutchen, a 29-year-old outfielder, is a five-time All-Star and the 2013 NL MVP.
"Andrew McCutchen, you are a great ballplayer both on and off the field," said Clemente's widow, Vera. "Roberto would have been proud to see you standing up here today."
Each club nominates a player for the award, which is voted on by a group that includes Vera Clemente, former players, baseball executives and broadcasters, MLB.com writers and baseball marketing partners. 
---
---