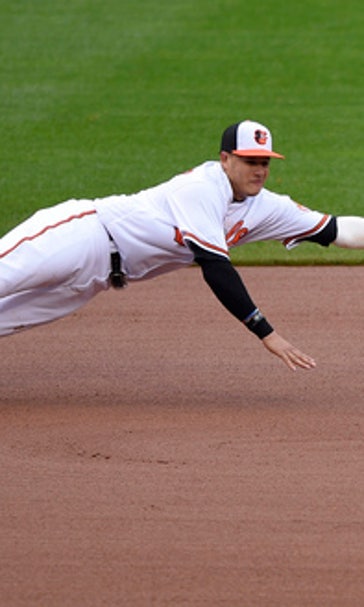 Orioles shift Manny Machado to shortstop with J.J. Hardy out four weeks -- for now
May 3, 2016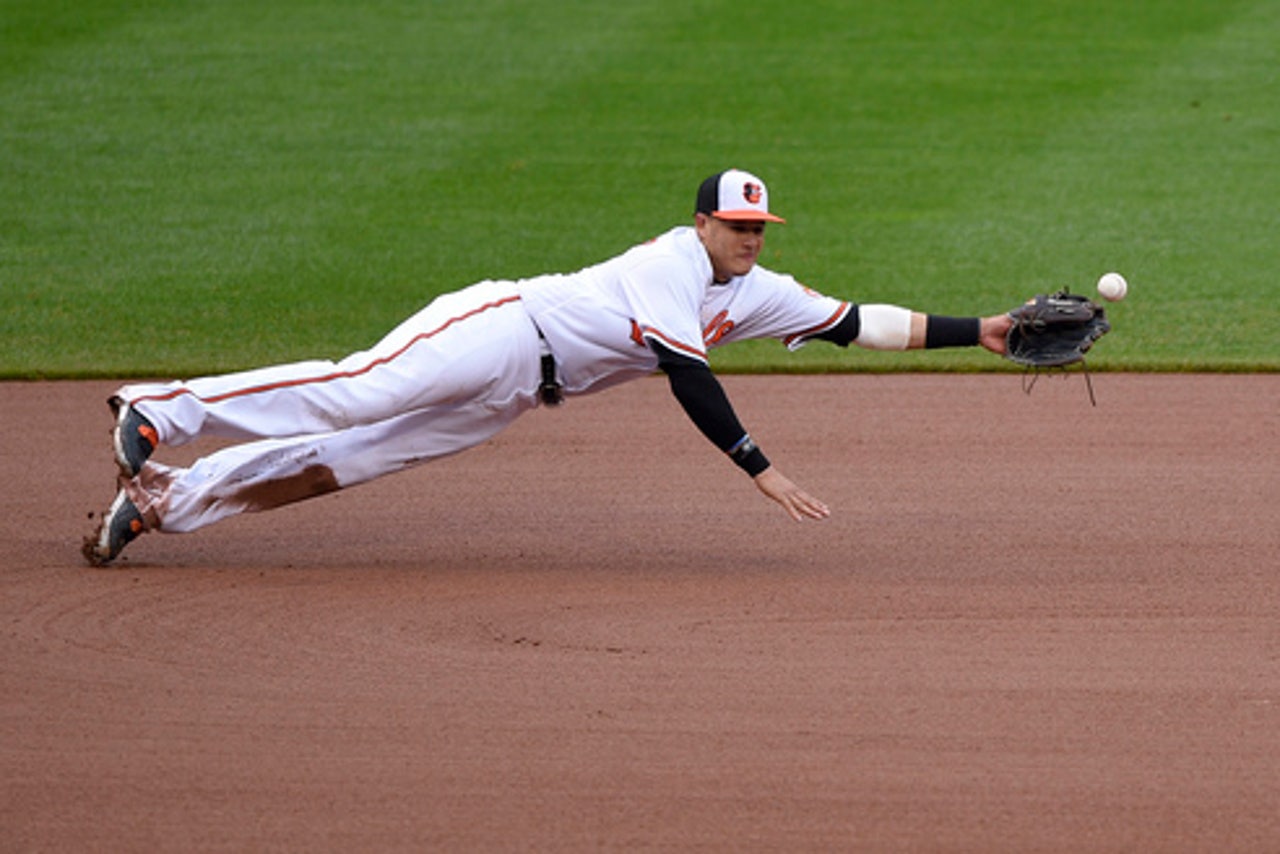 The preference of some in the Orioles' organization is to keep Manny Machado at third base, where his defense is well above average and at times otherworldly.
Machado, however, will be at short Tuesday night in place of J.J. Hardy, who is expected to miss at least four weeks with a hairline fracture in his left foot.
How long will Machado remain at his original position? Perhaps only for one game.
The Orioles want to promote slick-fielding Paul Janish to play short, but the Triple-A infielder is scheduled to go on paternity leave Wednesday.
A major-league promotion could alter Janish's plans, but the Orioles would need to add him to their 40-man roster and remove another player.
Infielder Ryan Flaherty, newly recalled from Triple A, originally was in the lineup at short on Tuesday. Manager Buck Showalter changed the lineup, switching Flaherty to third base, after Machado expressed a desire to play short.
Playing short energizes Machado, who made six starts at the position last season and already had made two this season. Showalter likes to stick him there when he senses that the Orioles need enthusiasm -- in nasty weather perhaps, or for a day game after a night game.
The Orioles' concern with keeping Machado at short is that they would grow weaker at two positions. Machado would not be as good as Hardy or Janish at short; Flaherty or Pedro Alvarez would not be as good at Machado at third.
The short-term question with Machado is whether he can maintain his concentration at shortstop, a position that requires a greater attention to detail than third. The long-term question is whether he will ever play short full-time in Baltimore --€" and if that is even his goal.
Machado, who turns 24 on July 6, already is regarded as one of the top players in the game --" he won a Gold Glove at third last season and a Platinum Glove as the American League's top defender in 2013, and entered Tuesday night ranked second in the AL with a 1.064 OPS.
Hardy, meanwhile, is signed for $14 million in 2017 with a $14 million club option for '18. Machado is a free agent after the 2018 season, and the Orioles have yet to engage him in meaningful discussions about a long-term deal. 
---
---