Optioned Shoemaker vows to return to Angels quickly
BY foxsports • August 17, 2015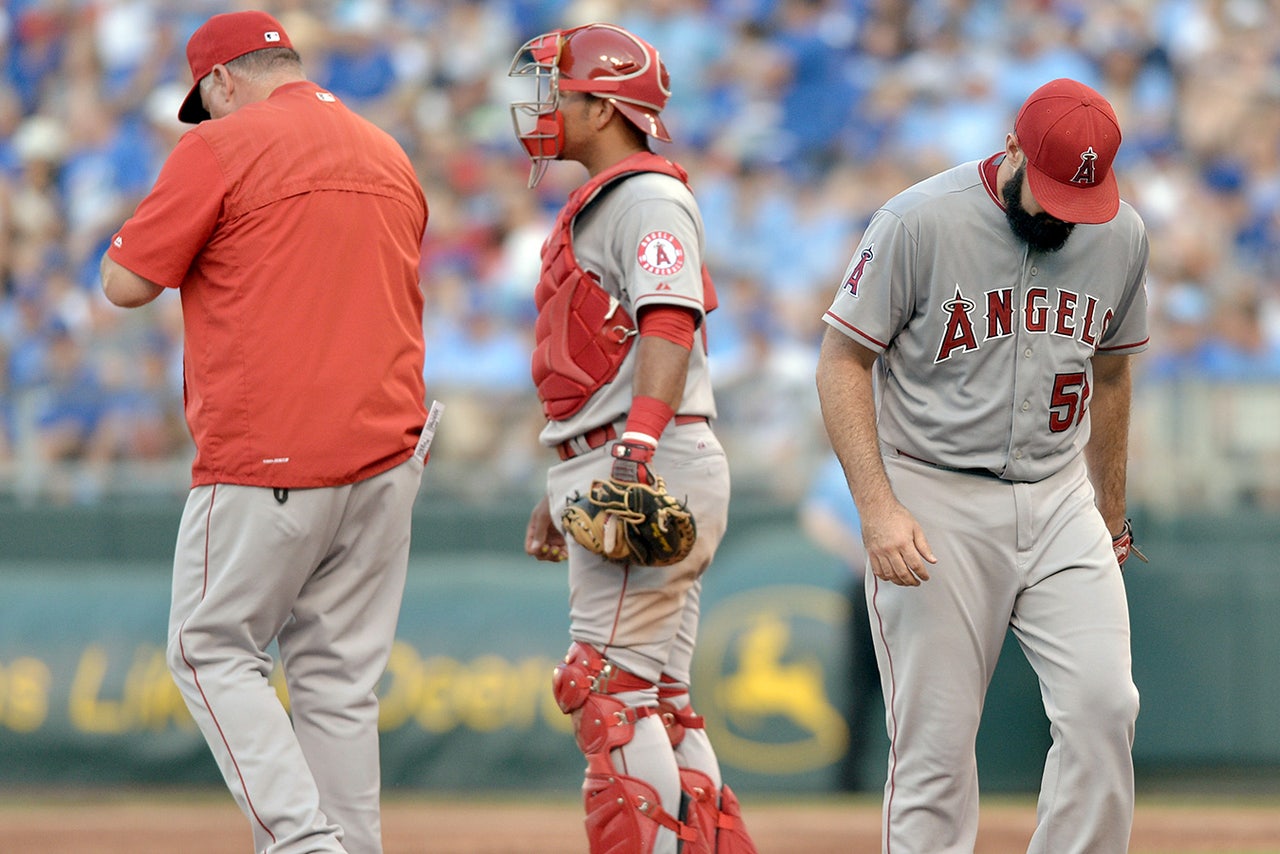 Matt Shoemaker was a revelation for the Los Angeles Angels in 2014, going 16-4 with a 3.04 ERA and contributing significantly for the Halos down the stretch. He's had a tougher go of things so far in 2015, and after a rough outing in Kansas City over the weekend the club optioned him to Triple-A Salt Lake. He was sent down along with reliever Cory Rasmus, with pitchers Cam Bedrosian and Mike Morin taking their place on the 25-man roster. 
While Shoemaker, 5-9 with a 4.76 ERA in 2015, was understandably frustrated by the demotion, he also has a rather pragmatic look at things. As he conveyed to Jeff Fletcher of the O.C. Register, "I kind of put myself in this position. If I pitched better, it's not an issue. That's the way I look at it. I'll go down and fix some things and get back here as quick as I can."
There's no doubting Shoemaker's determination to get back to the level of contribution that made him a 'dark horse' Rookie of the Year candidate a year ago. For whatever reason, he's had his share of issues this year, and he told Fletcher he knows what he has to do: "It's very frustrating, these two starts, especially after that long stretch of really good ones. A long stretch and then three really good ones, and then two of my worst ones probably ever. It's definitely frustrating. It's part of this game sometimes. You have to find a way to get out of it and get better."
If he 'finds himself' at the Triple-A level, Shoemaker could give the Halos a nice pitching boost down the stretch.
---
---