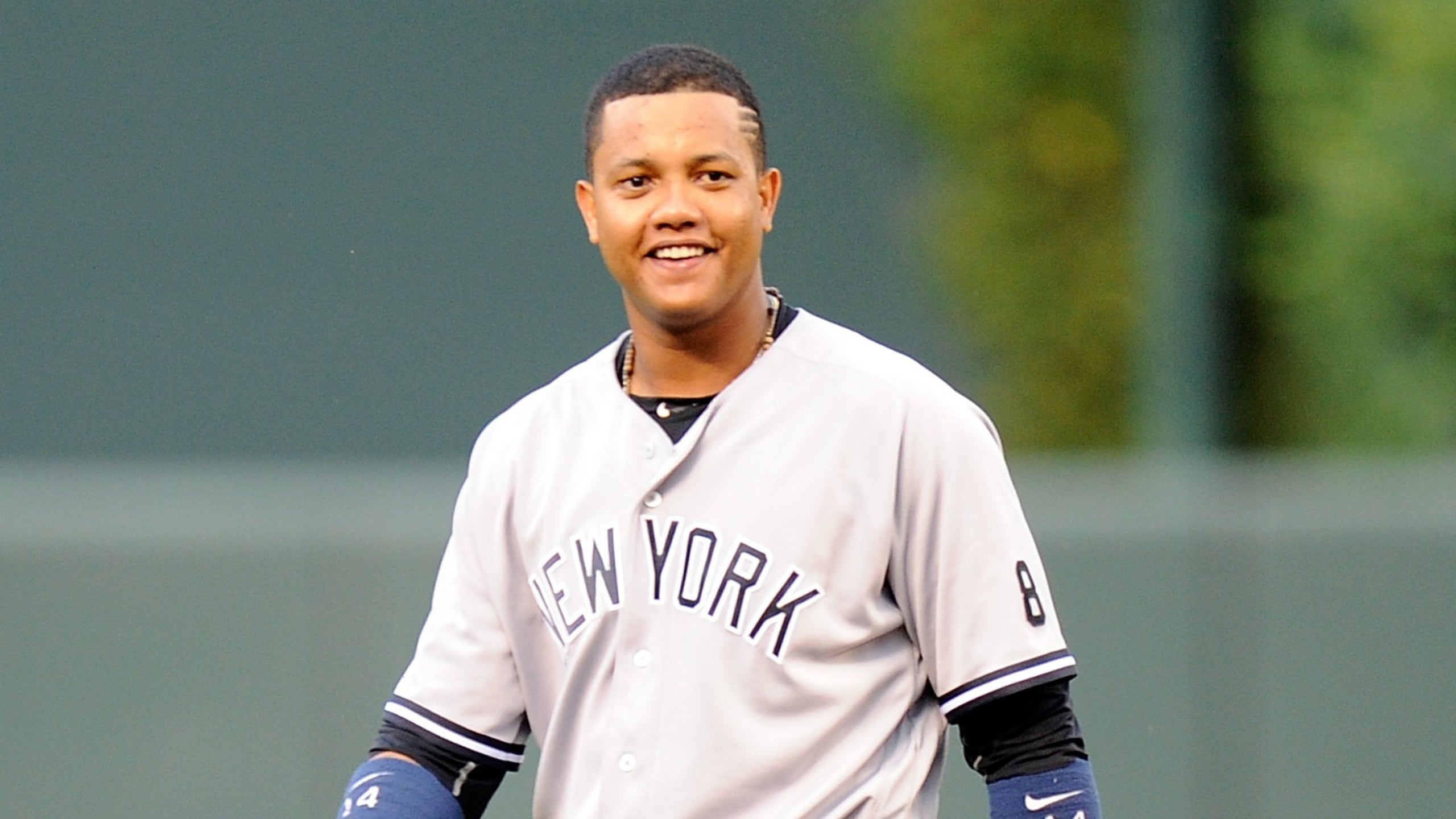 Notebook: Starlin Castro's subtle impact on Yankees' success
BY foxsports • November 15, 2016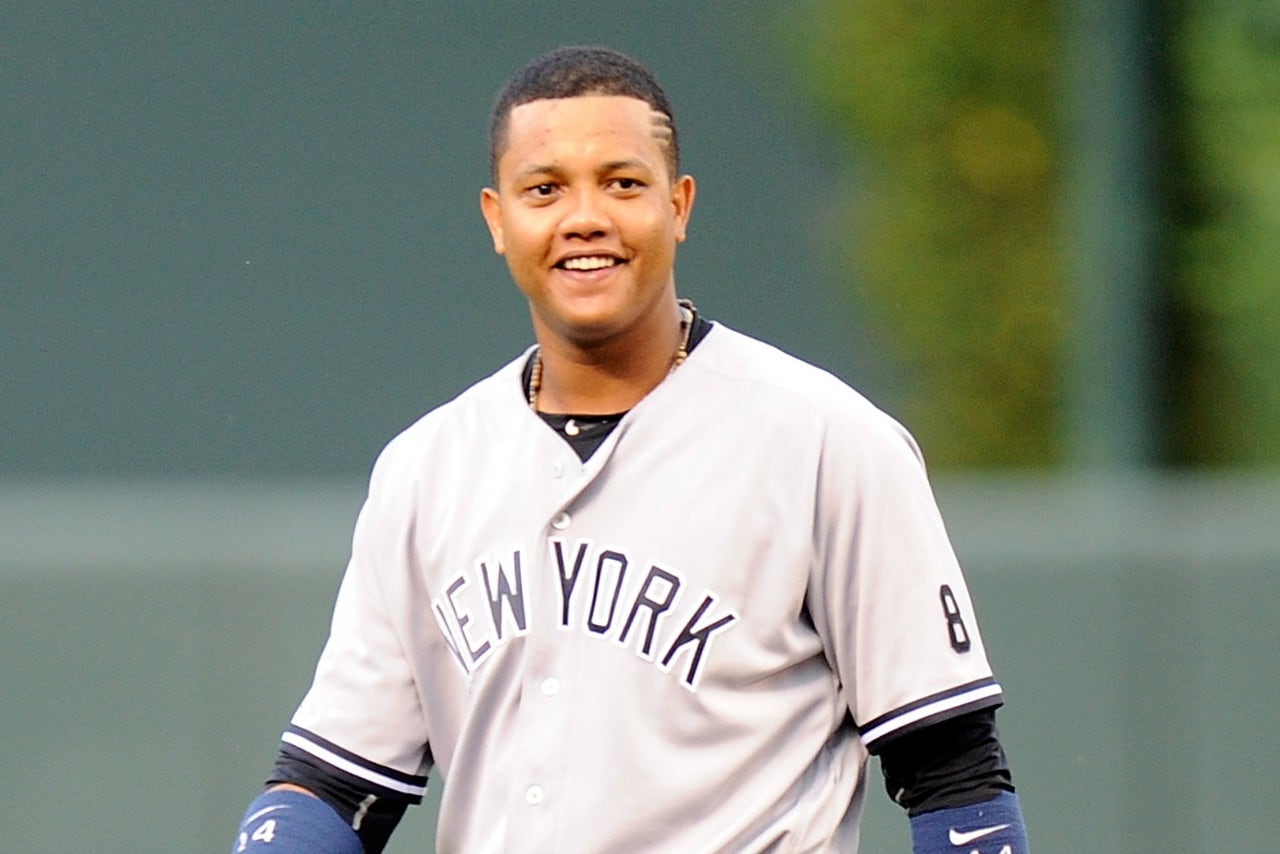 A Blue Jays coach views Starlin Castro as an overlooked part of the Yankees' recent success, pointing to the second baseman's career-high 20 home runs.
Starlin Castro? He of the .296 on-base percentage last season, .296 OBP this season and .317 OBP lifetime?
Yes, that guy, the one whom the Yankees acquired from the Cubs last offseason for right-hander Adam Warren -- and the one who, in general manager Brian Cashman's view, is still on the rise.
"He really doesn't seem different than some of the guys we called up," Cashman said Wednesday. "There is still untapped potential. He wants to get better. He's 26, but it feels like he's 22 or 23. He can be a great player."
Castro isn't a great player now -- his .725 OPS is 46 points below the league average for a second baseman, and his defense at the position also is below-average, according to the advanced metrics.
Yet Cashman, who is as well-versed in sabermetrics as any GM, believes that the numbers do not completely reflect Castro's value.
"You've got to look at three dimensions. If you look at it just in terms of sabermetrics, I can see why anyone would make that case (against him), start and end that way," Cashman said.
"But there is more to this guy. If you look at it from more of the old school, there's something about RBIs, something about the fact that he can impact the ball and manufacture runs. He can do that. And there is something about guys who can rise to the occasion to win a game with a big home run.
"It might not consistently play out on a day-to-day basis. His on-base might be low. But there will be many a time when he's coming to the plate and you're happy. He's 'hitterish.' His ability to impact a baseball, even when he's behind in the count -- he has that contact tool. I think there's more in that tank. And it's a good tank."
Castro's strikeout and swing-and-miss rates actually are at career-high levels this season. His spike in power is somewhat attributable to playing at Yankee Stadium – he has 14 homers and an .849 OPS at home, six homers and a .610 OPS on the road. But he also has improved his OPS from .688 before the All-Star Game to .790 after it.
Cashman has an obvious investment in Castro, having traded for him and inherited the remaining $38 million on his contract. Still, Cashman said he likes Castro not only as a player but as a person, saying, "there is an innocence about him that is pretty cool."
If Castro continues to improve -- and let's not forget, the Cubs spent years waiting for him to fulfill his potential -- he will be even cooler.
The tension within the Diamondbacks' organization goes beyond the uncertain statuses of the team's top executives and manager Chip Hale.
Farm director Mike Bell and senior VP of baseball operations De Jon Watson are at odds over the team's approach to player development, according to major-league sources.
The differences between the two are so significant, some believe that Bell might leave the organization if Watson stays.
"There is no truth to that rumor," general manager Dave Stewart said. "It's no different than most workplaces. Ups and downs."
The D-backs did not exercise contract options on Stewart and Watson by an Aug. 31 deadline, postponing their decisions until the end of the season.
Bell declined to address any differences with Watson, saying, "Our player development staff is engaged in the upcoming playoffs for our (Class A) Visalia and Hillsboro teams.
"Also, Instructional League is a couple of weeks away and we are busy putting objectives together for players and staff. Despite a tough year, we remain confident and ready to get back to work this off-season."
Watson, who currently is in Asia evaluating talent, offered a similar view.
"The minor-league staff is getting ready for the playoffs and Instructional League," he said. "We are all working collaboratively on making our team better for 2017. It's been a tough year for us all."
I'm doubling down on my defense of the Pirates' moves at the non-waiver deadline, rejecting the notion that general manager Neal Huntington's moves wrecked their season.
No question, left-hander Francisco Liriano and closer Mark Melancon are missed in the Pirates' clubhouse. The players were both considered great teammates, important figures in the Pirates' renaissance; Liriano was a particularly strong influence on the team's Latin contingent.
Most of the Pirates, though, understand how the franchise operates, understand that expensive players often get purged. Many players assumed, as far back as spring training, that Melancon would be moved, sources said. The trade of Liriano was more of a jolt, but few interpreted the move as a concession.
The Pirates acquired five years of control of lefty Felipe Rivero and a prospect for two months of Melancon. They obtained salary relief and right-hander Drew Hutchison in exchange for Liriano and two prospects, using part of their savings to re-sign third baseman David Freese. And in a separate move, they traded for righty Ivan Nova, who has a 2.89 ERA in six starts.
The new closer, righty Tony Watson, converted 10 of 12 saves with a 2.63 ERA before his meltdown Monday night against the Cardinals, then rebounded with a perfect ninth inning for the save on Tuesday. And get this -- the Pirates' bullpen as a whole has a better ERA without Melancon than it did with him.
A team collapses for many reasons. Liriano was a disappointment. Pirates right-hander Gerrit Cole is on the DL for the second time. Center fielder Andrew McCutchen is completing his worst offensive season.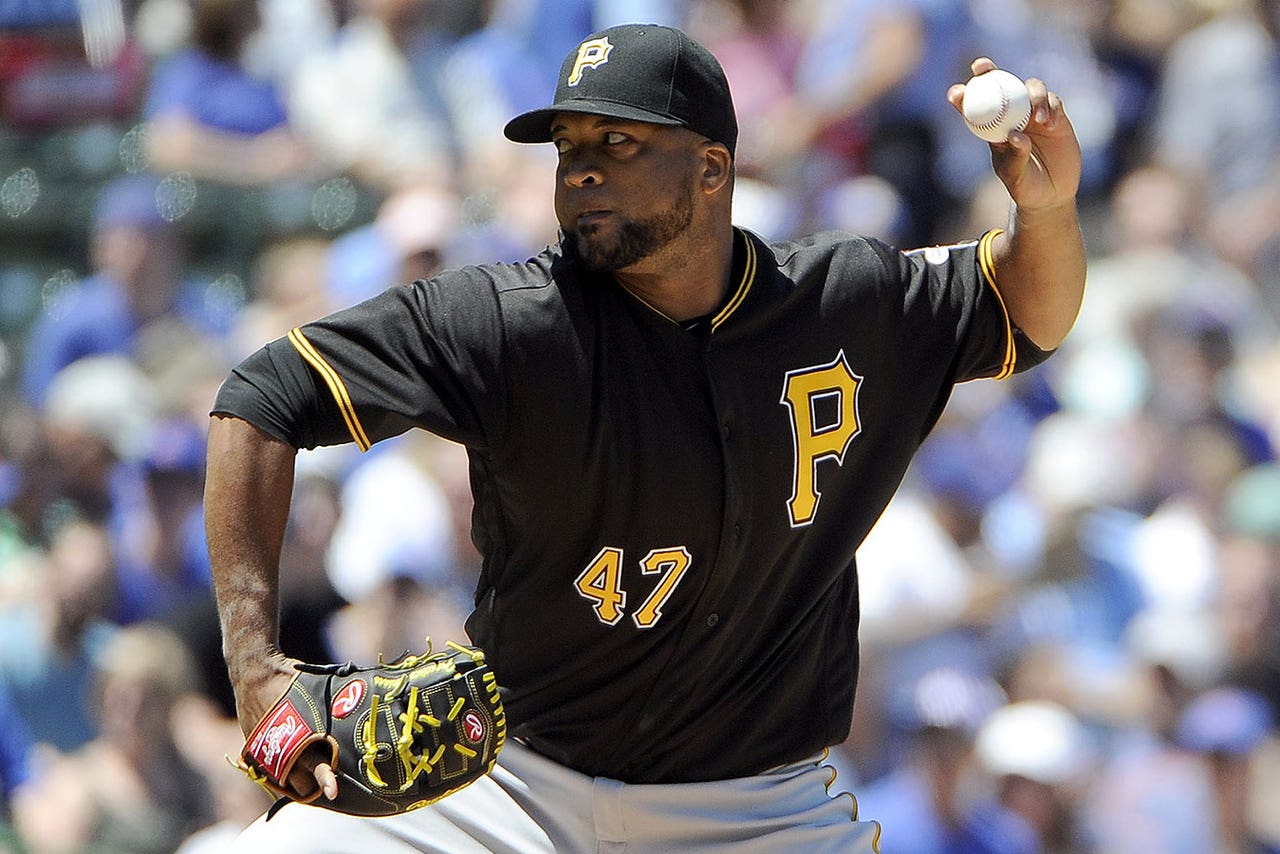 The Pirates, though, have broken in a number of young players this season, and more are on the way. In time, 2016 likely will be remembered as a year of transition.
I'll repeat what I said in my previous column: Huntington did the right thing. And future editions of the Pirates will justify his actions.
The eye test tells us the Cardinals' defense has been spotty for most of the season, but it's difficult to know just how spotty -- different advanced metrics offer different views, failing to present a clear picture.
The main reason for the Cardinals' dropoff, though, seems clear: Injuries and inconsistency have forced manager Mike Matheny to juggle his infield all season.
Five players have made 10 or more starts at first base for the Cardinals. Four have made 10 or more starts at second, four 10 or more at third, three 10 or more at shortstop.
The Cardinals spent the entire offseason trying to create depth, but lost shortstop Jhonny Peralta early in March, backup catcher Brayan Pena and backup shortstop Ruben Tejada the final week of spring training and left-handed starters Marco Gonzales and Tim Cooney at the start of the season.
The injuries to both the Cardinals' pitchers and position players never stopped. The brief demotion of second baseman Kolten Wong, the team's best defensive infielder, also was disruptive. Cardinals pitchers, meanwhile, have made 19 errors, the third most in the majors.
The good news: Shortstop Aledmys Diaz is expected to return from a fractured right hand in about a week, meaning the days of Jedd Gyorko at short will be over.
Gyorko, with 26 homers and .808 OPS in 330 at-bats, has enjoyed a marvelous offensive season. But he does not belong at short.
The Rockies are awfully deep in left-handed hitting outfielders, creating all kinds of possibilities for the offseason.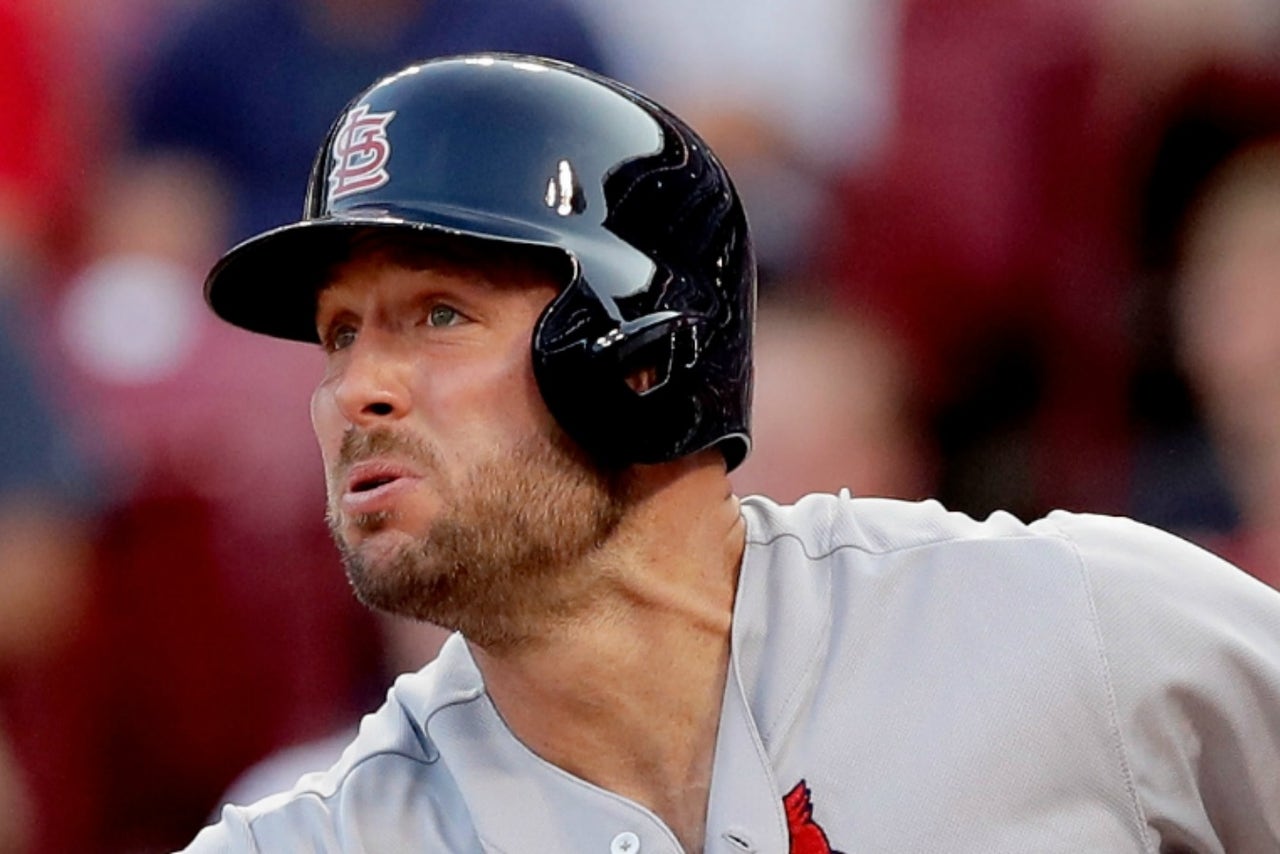 The team already is playing Gerardo Parra at first base to accommodate the rise of David Dahl, and at some point will want to create a spot for Raimel Tapia, who has an .809 OPS in 2,539 minor-league plate appearances.
Carlos Gonzalez will have one year and $20 million left on his contract at the end of the season, Charlie Blackmon will have two years of arbitration remaining.
Both are left-handed hitters, as are Parra, Dahl and Tapia. The Rockies could trade one of their veterans, re-sign Mark Reynolds and alternate him with Parra or Gonzalez at first.
Something, it seems, will have to give.
The Yankees' stunning leap into contention reflects in part their decision to reinforce their bullpen after trading left-handers Aroldis Chapman and Andrew Miller.
Righties Tyler Clippard (0.56 ERA in 16 innings) and Adam Warren (3.32 ERA in 19 innings) were the most notable additions, but not the only ones.
The Yankees, according to major-league sources, outbid the Orioles and Indians for lefty Tommy Layne, who had been released by the Red Sox. They also claimed righty Blake Parker from the Mariners.
Layne (2.89 ERA in 9 1/3 innings) and Parker (3.38 ERA in 10 2/3 innings) also have performed well since joining New York.
*Who's afraid of the big, bad Cubs among the potential NL playoff teams?
Not the Mets, who are 5-2 against them with a 2.95 ERA.
Not even the Giants, who are 3-4 against them with a 3.22 ERA.
Not the Dodgers, who are 3-4 with a 2.51 ERA against them this season -- and that's without Clayton Kershaw pitching a single inning.
And not the Cardinals, who are 7-6 against the Cubs with a 4.90 ERA inflated by three games in which St. Louis allowed 34 runs.
Just something to think about …
*The imbalance in the Blue Jays' offense has become more glaring since the All-Star break; the team's few left-handed hitters have tailed off significantly.
Michael Saunders' OPS has dropped from .923 before the break to .695 after it and Ezequiel Carrera's from .777 to .282 (yes, .282). Switch-hitter Justin Smoak, meanwhile, has a .672 OPS from the left side since the break.
The Jays rank third in the AL in OPS against lefties, but only sixth against righties. Not bad, but not dominant, either.
*Brewers rookie shortstop Orlando Arcia has gone 7-for-15 with a double and a triple after batting .184 with a .555 OPS in his first 108 plate appearances.
One person who knows Arcia offered a telling description of him, saying he is like someone at a party who is not comfortable until he knows everyone in the room.
*Speaking of descriptions, a baseball official refers to third baseman Yuli Gurriel as a "dulled-down Jhonny Peralta."
Gurriel, 32, does not figure to hit for the same power as Peralta, and is not as explosive as he was when he was younger. But he is batting .318 with a .795 OPS after 47 plate appearances, and projects as a quality player.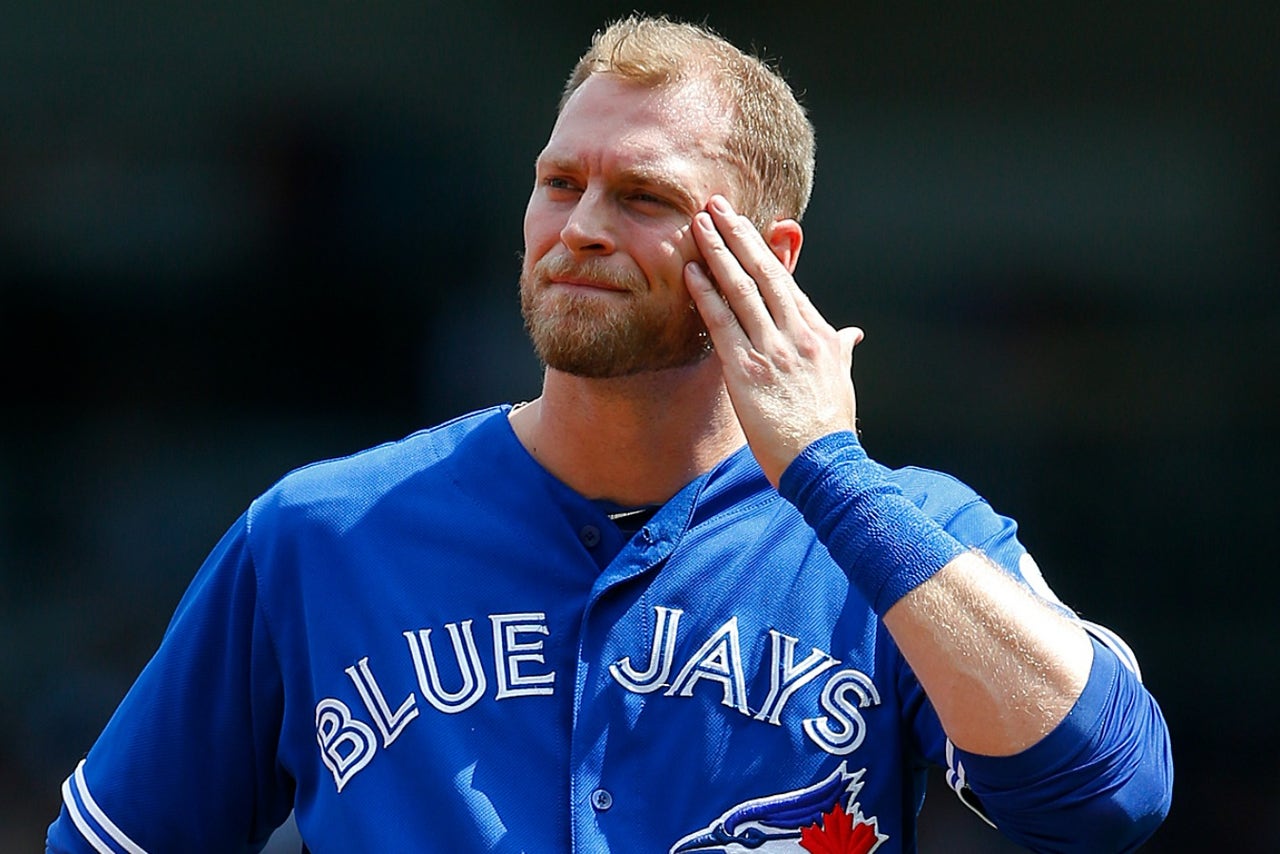 Michael Saunders.
---
---