Montero, Soler homer in 8th as Cubs rally past Braves
BY foxsports • August 22, 2015
CHICAGO — The Chicago Cubs cashed in on one of the breezy quirks of their home ballpark Saturday.
Miguel Montero and Jorge Soler broke a tie with back-to-back solo homers to start the eighth inning, and the Cubs overcame homers from both sides of the plate by Nick Swisher in a 9-7, comeback win against the Atlanta Braves — their third straight.
Montero and Soler both lofted balls into the left-field basket off former Cub Edwin Jackson (2-2), sending Atlanta to its sixth consecutive loss.
A steady southeast wind was blowing across Wrigley Field from the right-field corner to left. It helped both teams, but aided the Cubs — who also received homers from Anthony Rizzo and Addison Russell — a little more.
"I'm not going to try to qualify the homers," Cubs manager Joe Maddon said. "They're homers, that's the way the ballpark plays. You've got to hit it, too."
"This (left) side of the ballpark was playing one way today and this (right) side was playing another way."
Wind wasn't the only good fortune going for Montero as he put Chicago up 8-7 with his homer. Even though Montero caught Jackson earlier this year when the right-hander was a Cub, it wasn't an advantage.
"Today, I didn't really see the ball well," Montero said. "I was really lucky that ball found my barrel."
"It just happened. Actually, I was trying to protect with two strikes and, boom, there it is."
Swisher homered from both sides of the plate in the same game for a record-tying 14th time to drive in four runs. He made his first start since last Monday, playing left field.
"The bats kind of came alive tonight," Swisher said. "It's just a tough loss, man. Haven't been going well for us as of late.
"Individually I guess it was a good day, but you want to stop that losing streak."
Batting left-handed, Swisher lofted a wind-blown, two-run shot to left off Cubs starter Dan Haren in the second. Hitting right-handed against Travis Wood, he lined a two-run blast to left to cap a five-run rally that put Atlanta ahead 7-3 in the fifth.
He tied the Yankees' Mark Teixeira, who homered right- and left-handed most recently in a game on July 31 against the White Sox. Swisher was acquired from Cleveland on Aug. 7.
"Tex beat my record earlier," Swisher said. "I had to catch up to him again. I guess it's just one of those lucky things. Swing hard in case you hit it, I guess."
Russell hit a solo shot in the sixth to tie the game at 7. The homer withstood a video review after a fan reached over the wall trying to catch the ball.
Rizzo had two RBI, Dexter Fowler had three hits, including a triple, and Kris Bryant knocked in two runs with a double.
The Cubs bounced back after Atlanta's five-run fifth with three runs in the bottom of the inning — capped by an RBI double by Montero — to cut it to 7-6.
Atlanta's A.J. Pierzynski had three hits and drove in two runs. Braves rookie starter Williams Perez lasted only 4 2/3 innings, allowing six runs on four hits, and hasn't won in the majors since June 20.
Pedro Strop (2-6), the Cubs' fourth reliever, picked up the win. Hector Rondon pitched a 1-2-3 ninth for his 23rd save in 27 chances.
Haren pitched just 4 1/3 innings in his fourth start with the Cubs since being acquired at the non-waiver trade deadline from Miami. Haren, who leads the National League with 28 homers allowed, gave up four runs on four hits.
PITCH-MAN
Former Notre Dame men's basketball coach Digger Phelps threw out the ceremonial first pitch and led the crowd in singing "Take Me Out to the Ballgame" from the TV booth in the seventh. 
UP NEXT
Braves RHP Matt Wisler (5-3, 4.65 ERA) takes the mound against Cubs RHP Jason Hammel (6-5, 3.38 ERA) in the finale of the four-game series Sunday afternoon. Wisler is one of four Braves to make his debut as a starter this season and has never faced the Cubs. Hammel was hit hard in his last outing, a loss Tuesday to Detroit, giving up five runs on nine hits in three innings.
---
---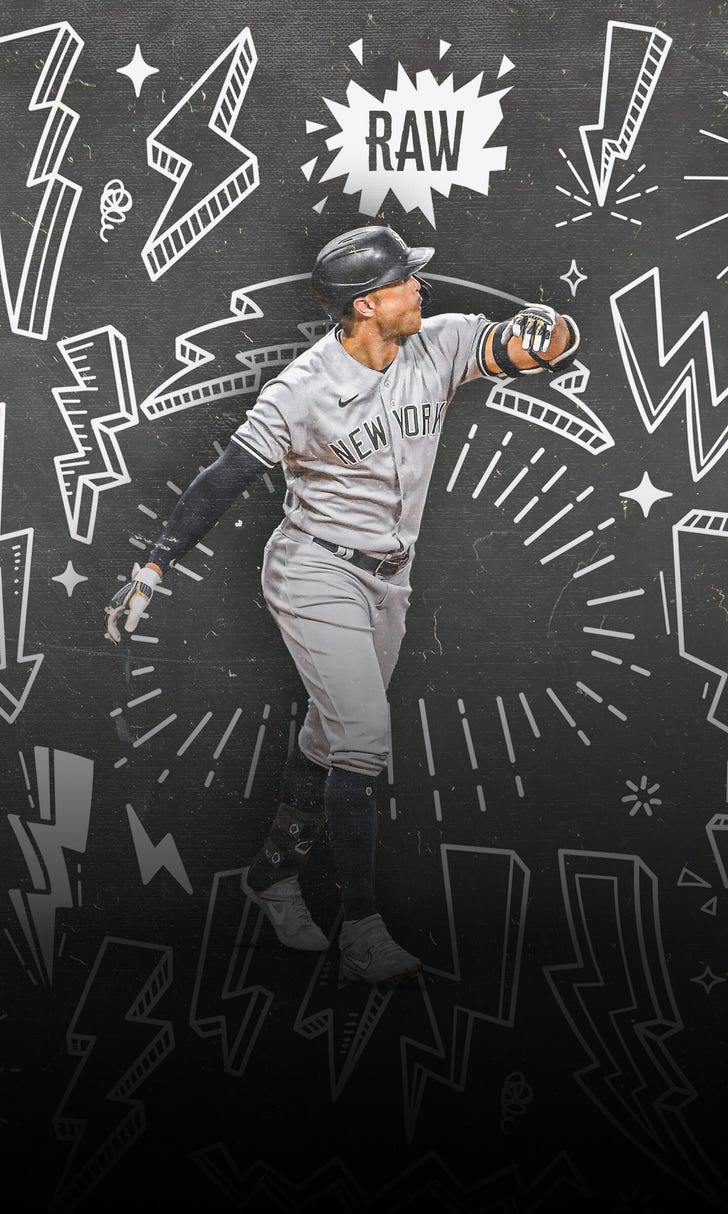 Raw Power Rankings
Raw Power Rankings
Who has the rawest power of all the big bats in MLB today? Jordan Shusterman breaks it down, with no shock at No. 1