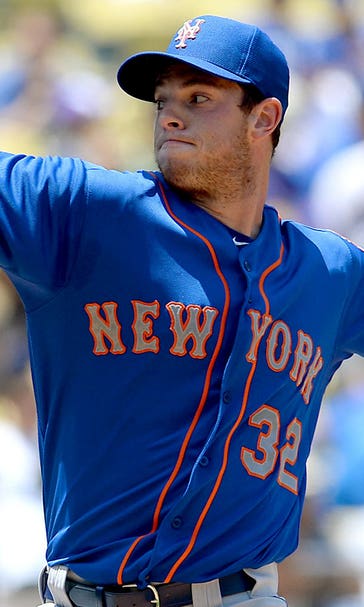 Mets rookie phenom Steven Matz sidelined with torn back muscle
July 9, 2015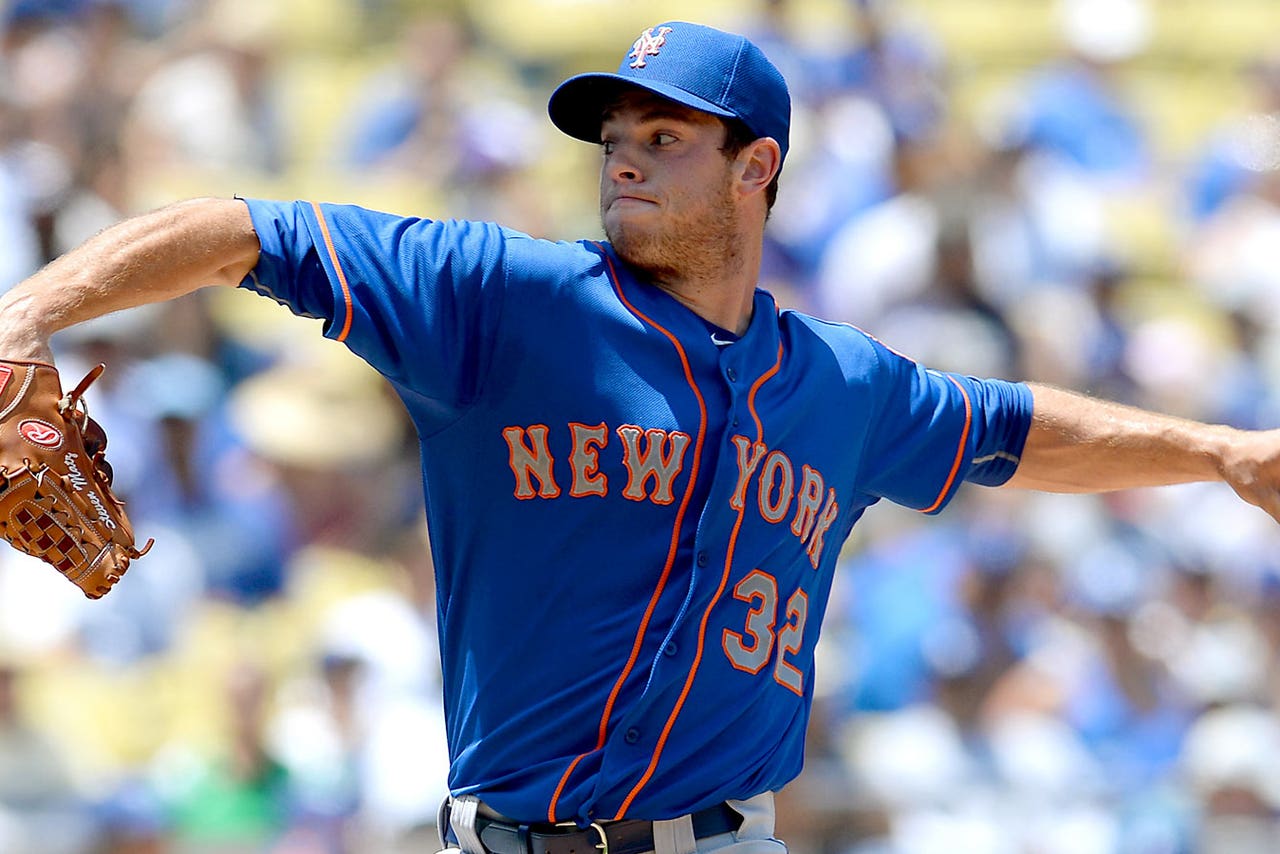 NEW YORK
Mets pitcher Steven Matz has a partially torn muscle in his upper back that will sideline the impressive rookie at least a month — probably longer.
In a surprise announcement Thursday night, the Mets revealed Matz was examined at the Hospital for Special Surgery and diagnosed with a partial tear of the lat muscle on his left side.
He received a platelet-rich plasma injection and will not throw for three weeks before getting examined again.
Matz pitched six innings of two-hit ball Sunday in an 8-0 victory over the Dodgers in Los Angeles. The left-hander has won both his major league starts, compiling a 1.32 ERA and 14 strikeouts in 13 2/3 innings.
Matz had been scheduled to pitch Sunday at home against Arizona in New York's final game before the All-Star break. The team did not say who will replace him, but starters Jonathon Niese and Bartolo Colon would both be available on full rest.
The injury is an unexpected blow to the Mets and their fine rotation. New York (44-42) is three games behind first-place Washington in the NL East, and three games back of the Chicago Cubs for the second NL wild card.
The latest in a line of highly touted Mets pitching prospects, Matz was called up from Triple-A Las Vegas on June 28 and enjoyed a storybook debut during a 7-2 win against Cincinnati.
Pitching approximately 50 miles from his Long Island home with more than 130 family members and friends in the Citi Field stands, he got three hits and became the only big league pitcher to have four RBIs in his first career game.
Matz's promotion was part of the team's plan to return to a six-man rotation while managing innings for their prized young starters, including Matt Harvey, Noah Syndergaard and All-Star Jacob deGrom.
If the Mets stick with that blueprint, it could mean another opportunity for Dillon Gee.
New York had tried a six-man rotation in early June when Gee (0-3) came off the disabled list. But he made two ineffective starts sandwiched around a relief appearance before he was finally designated for assignment.
Gee accepted a demotion to Las Vegas, where he struggled until tossing seven innings Sunday in a 3-2 win over Albuquerque.
The veteran right-hander is 2-1 with an 8.82 ERA at Triple-A. He has a 5.90 ERA with the Mets.
---
---