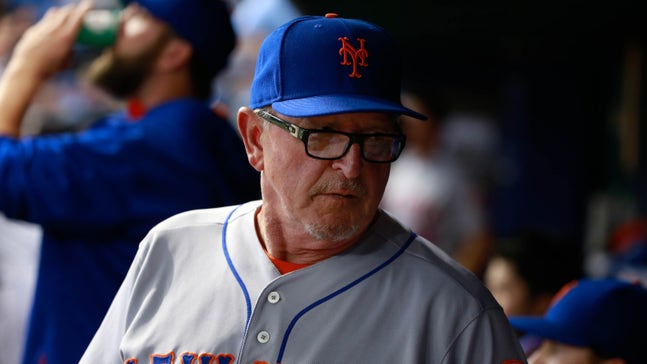 Mets pitching coach: I still think we're going to win this thing
Published
Oct. 29, 2015 9:55 a.m. ET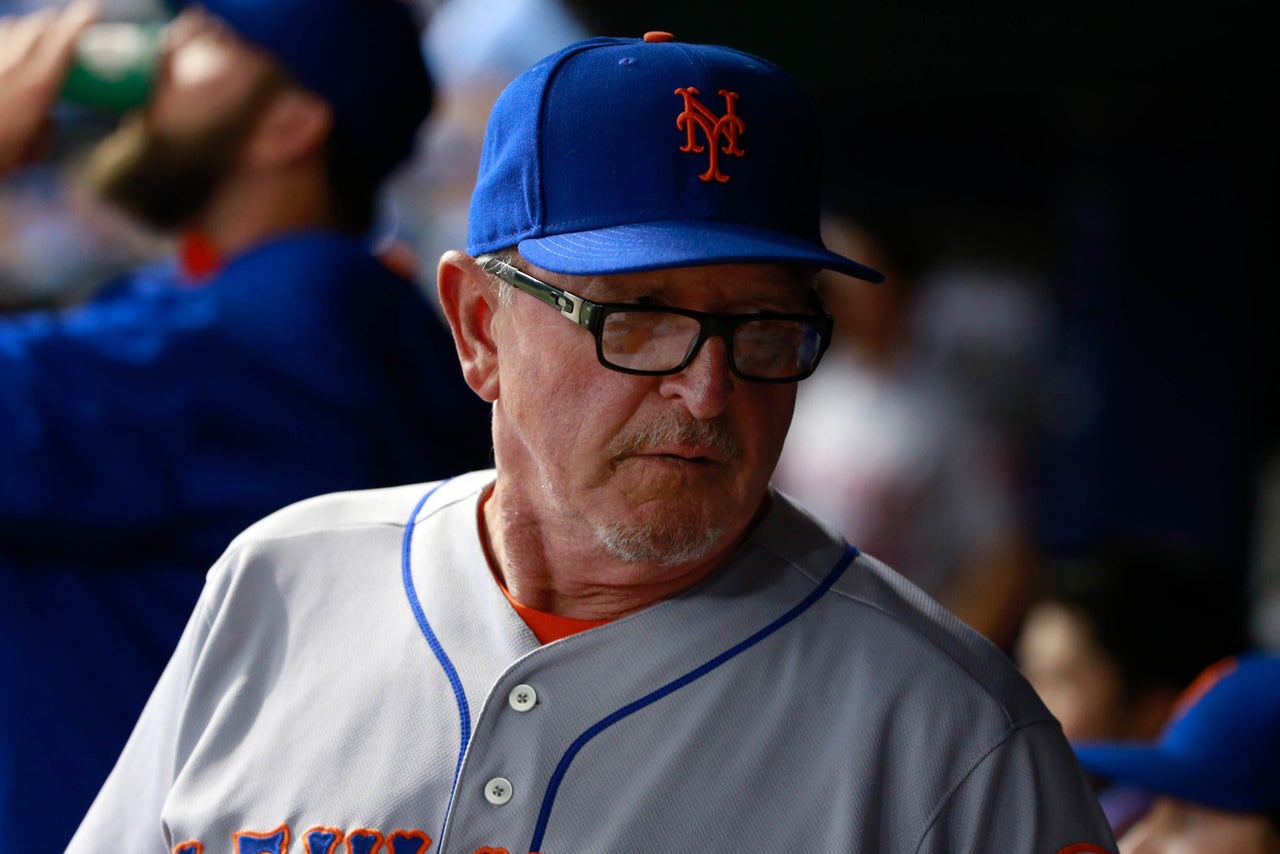 By Jason Rowan
After suffering a heartbreaking and then a demoralizing loss, respectively, in Games 1 and 2 of the World Series at Kauffman Stadium, the New York Mets are eager for some home cooking courtesy of the friendly confines of Citi Field. So much so, in fact, that Mets pitching coach Dan Warthen boldly stated he believes the team as a whole is confident it can rally from an 0-2 deficit.
After throwing their two big guns in Matt Harvey and Jacob deGrom at the Kansas City Royals and coming up empty, the Mets still have Noah Syndergaard slated to start Game 3 at home Friday. Warthen stated he doesn't believe the young pitching staff is tired and because of that, the team can turn around things and still win the World Series.
"No. I still think we're going to win this thing," he said, via NJ.com. "I don't think they've hit the wall at all."
Third baseman David Wright, who has struggled thus far in the postseason, batting only .171, said now that the Royals have taken care of business in their home ballpark, it's time for the Mets to do the same. Further, Wright insisted the team is lacking for confidence despite being in a big hole.
"We know we're a good team," he said. "We're playing in the World Series. We don't need to be reminded we're a good team. You just gotta look on your shoulder and see that patch and that should give you all the confidence that you need. Even if you have a short memory, we just beat an excellent Cubs team in a row."
"Hopefully we can use that home field advantage to our advantage … They took care of their home field, we need to take care of ours."
For the Mets to get back in the Series, the team of course will need a great outing out of Syndergaard.
"We win because we ride our starting pitching," Mets skipper Terry Collins said, explaining the 0-2 deficit. "When they struggle we're going to struggle, and that's what's happened."
More from Sportress of Blogitude:
---
---