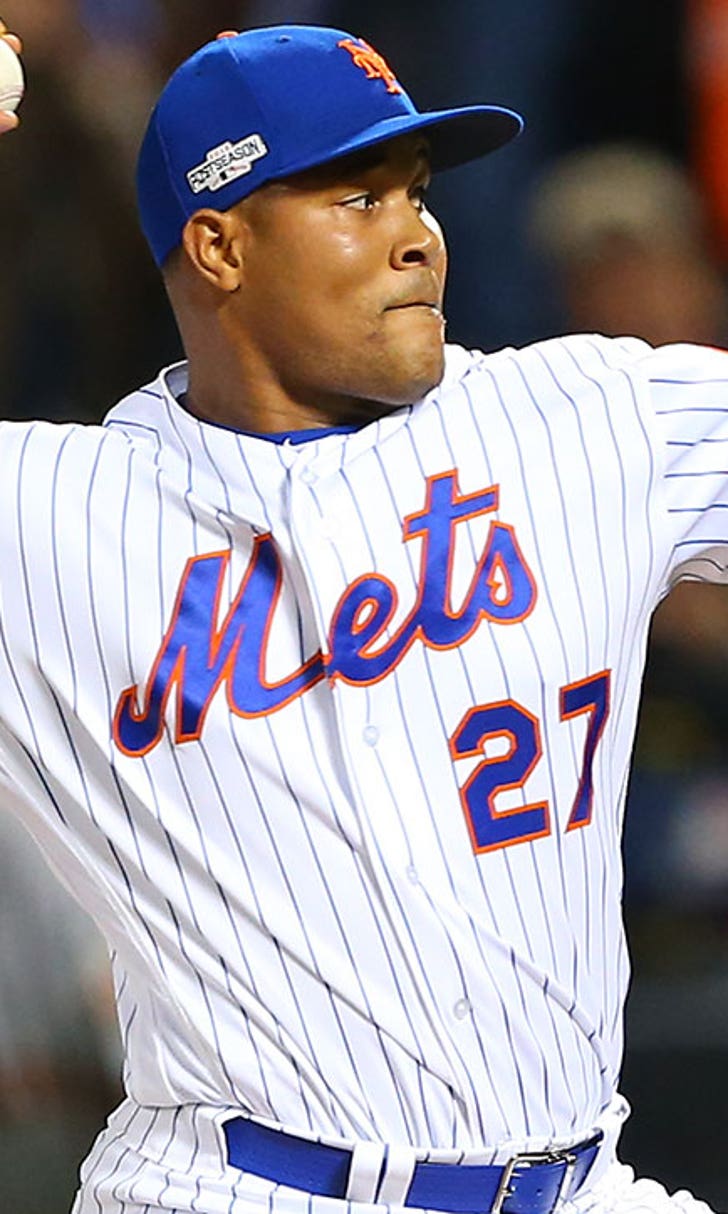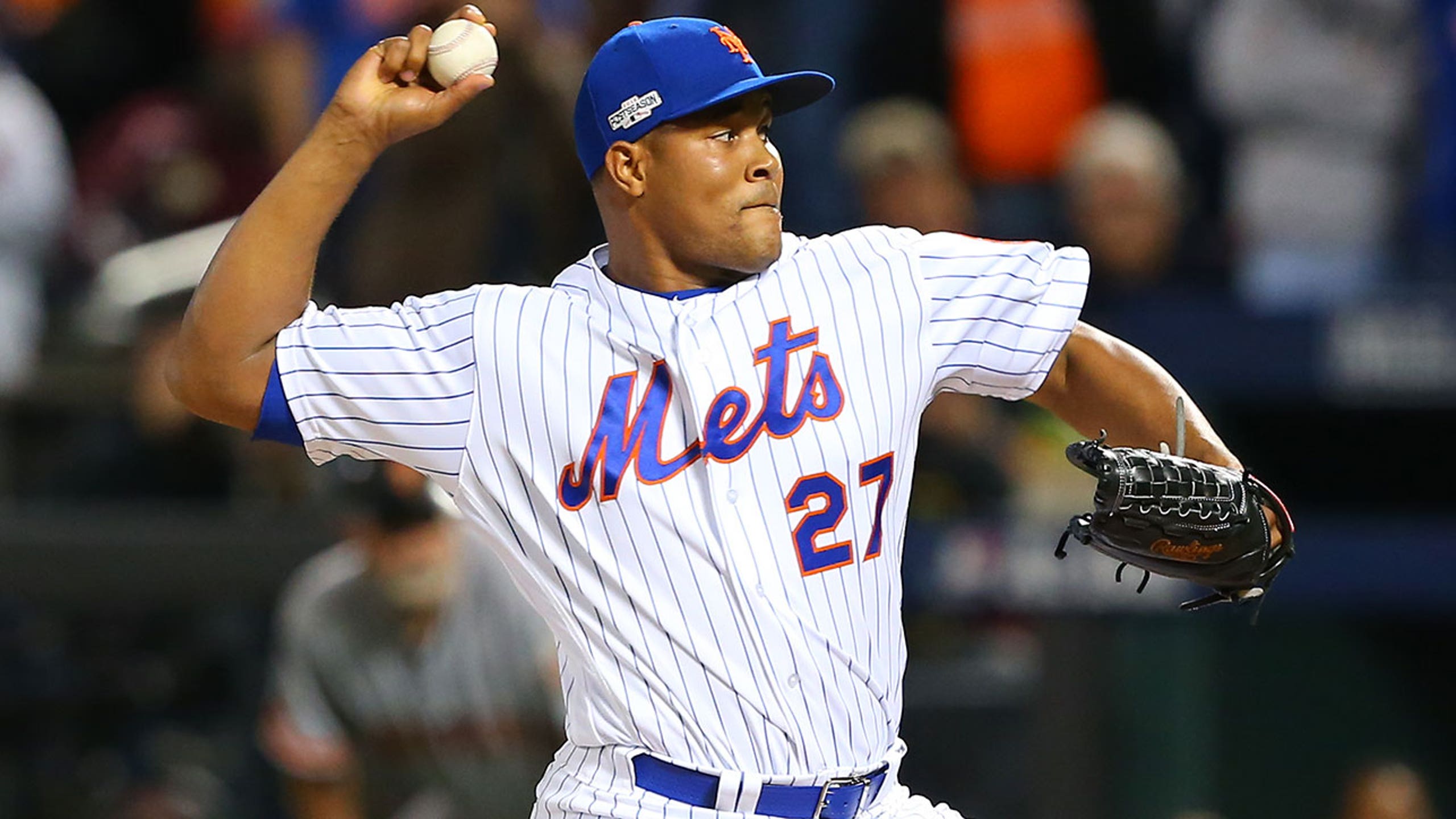 Mets' Jeurys Familia has domestic violence charges dropped
BY Sports Illustrated and SI Wire/Sports Illustrated • December 15, 2016
A New Jersey prosecutor has dismissed the domestic assault case against New York Mets pitcher Jeurys Familia.
Familia was arrested on Oct. 31 in Fort Lee, New Jersey after his wife, Bianca Rivas, called police and said that her husband was getting violent and drunk. Rivas had visible injuries when she spoke with police.
Familia pleaded not guilty to the charges. Rivas' attorney later asked for a restraining order be lifted and that the prosecutor dismiss the case. The couple left the courtroom holding hands on November 10.
The charge carried a maximum penalty of six months in prison, a $1,000 fine and two years' probation.
MLB will continue its investigation into the Familia case even after it was dismissed. The league will seek cooperation with authorities involved to see what could be shared with the Mets.
Mets teammate Jose Reyes was suspended for 52 games after violating the MLB domestic violence policy
Familia was an All-Star for the Mets in 2016 as he finished last season with a 2.55 ERA, 51 saves and 84 strikeouts in 77 2/3 innings pitched.
---
---