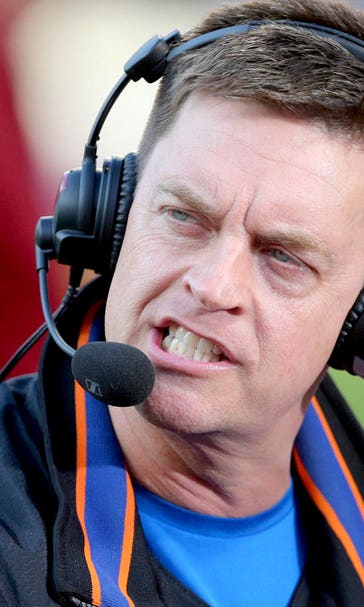 Mets fan Breuer ticketed for driving violation while doing radio interview
October 28, 2015

It's been well-documented that comedian Jim Breuer is a diehard New York Mets fan.
The former "Saturday Night Live" star has been posting recaps after every game on his Facebook page throughout the season.
Of course, he's fired up his Mets are in the World Series — facing the AL champion Kansas City Royals.
Before Tuesday night's Game 1, Breuer shared an interesting story on his Facebook page.
He received a ticket for an unknown driving violation while discussing his Mets in a radio interview with WOR's Pete McCarthy. During the stop, Breuer apologizes to the officer and mentions he's on the radio, going as far as asking McCarthy and the officer to talk.  
At least Breuer can laugh about it. ... But since he joked about being "profiled" as a New York Mets fan, FOX Sports wonders if the ticket-giving officer is a Yankees backer.
Unfortunately for Breuer, the night didn't get any better as his Mets lost the World Series opener 5-4 in 14 innings. 
After the loss, as he has done every game this season, Breuer posted his Mets recap as he watched the winning run cross the plate.
Breuer gave credit to the Royals and their fans, pointed out the game was a "dogfight," and had some words of condolence for Royals starting pitcher Edinson Volquez, who lost his father before the game (though Breuer mistakenly refers to the pitcher as Vasquez).
Baseball sure could use more fans like Jim Breuer. 
---
---