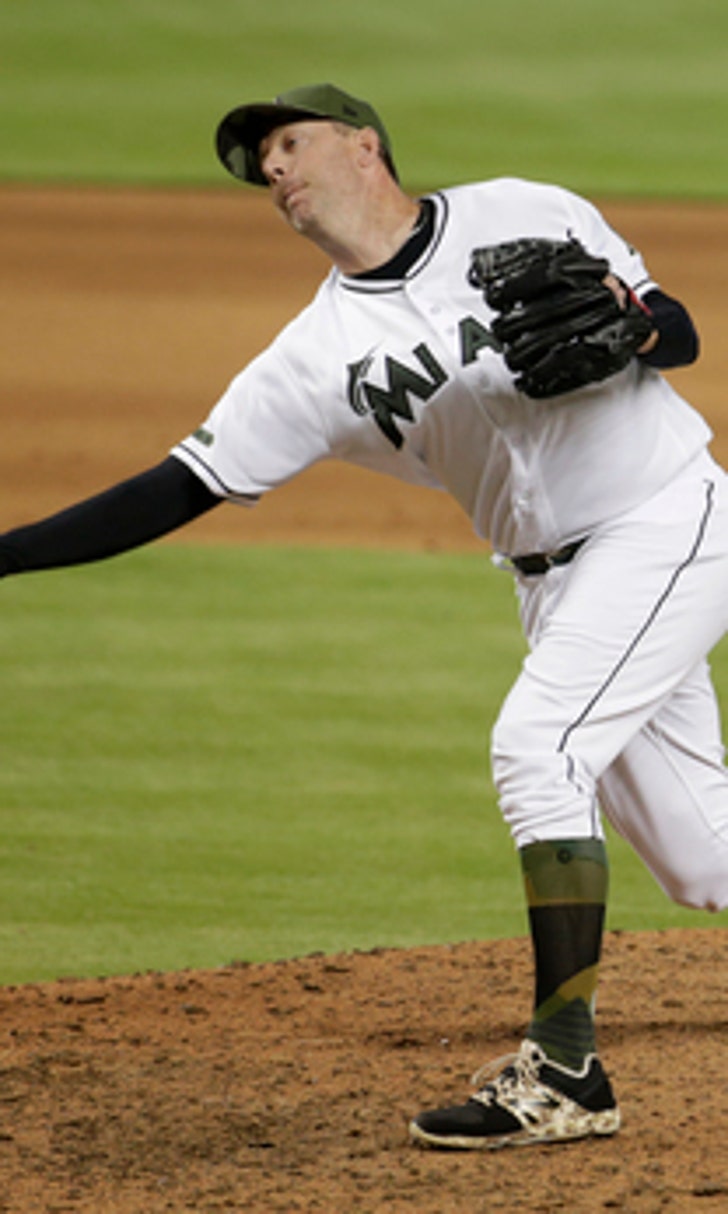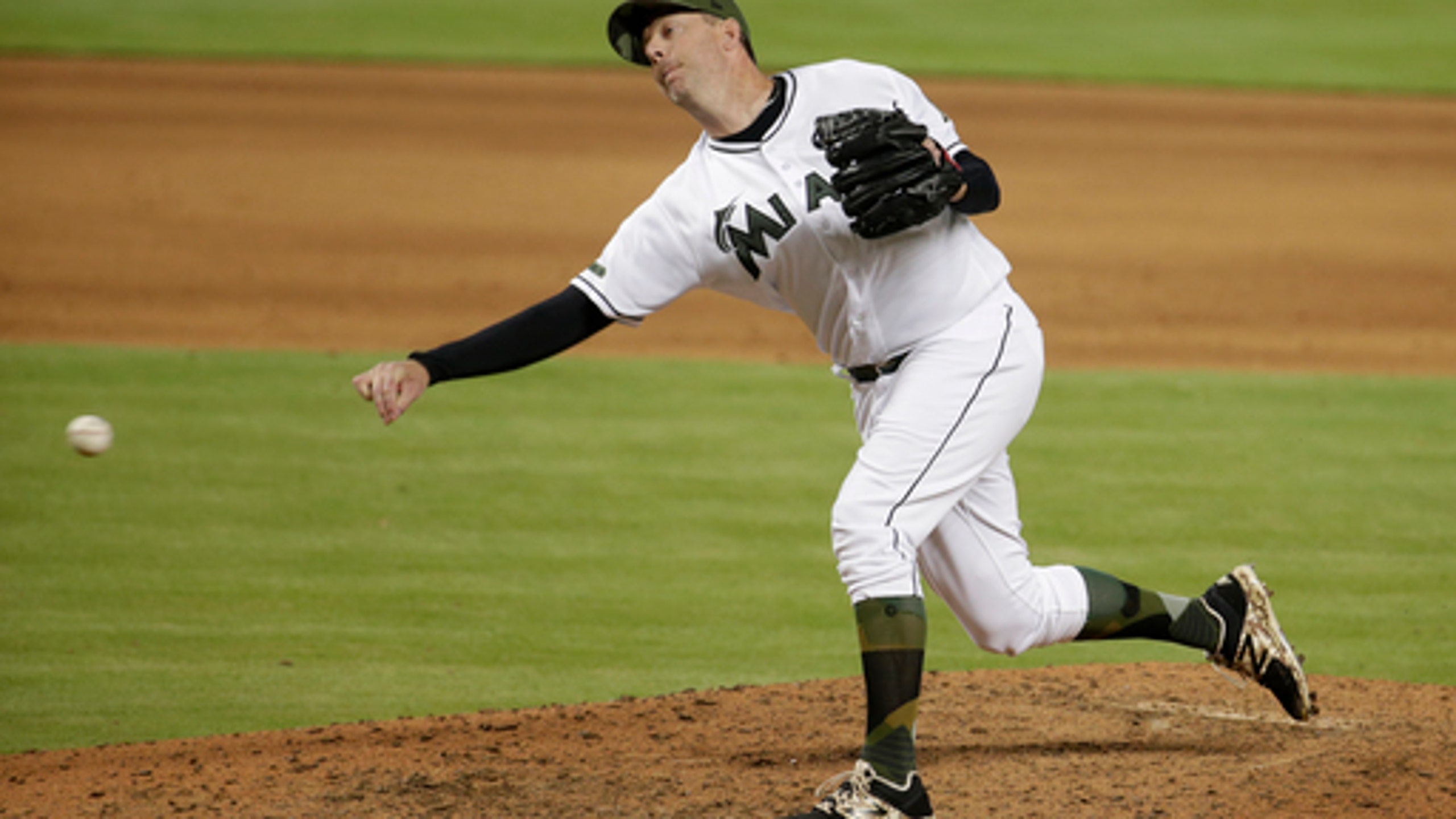 Marlins counting on their oldest player to close
February 20, 2018
JUPITER, Fla. (AP) While the rebuilding Miami Marlins must rely heavily on unproven youngsters this season, they'll count on their oldest player to get the final out.
Sidewinding 38-year-old Brad Ziegler is part of a patchwork cast for Miami under new CEO Derek Jeter. Ziegler doesn't really fit the closer's role, because he lacks an in-your-face fastball - or personality.
''I don't feed off adrenalin, even on the mound,'' Ziegler said. ''I'm not looking for the fist pump. I've built my game around being calm on the mound, and when there's chaos around me, still being able to make that pitch and get a double play to get out of the inning. I love that they have the confidence in me to do that.''
Ziegler has 95 career saves, including 10 last year, but he also had a 4.73 ERA in 2017, allowing 57 hits in 47 innings. Those aren't the stats of a successful closer, but Ziegler will begin this season at the back end of the bullpen partly because of his age.
He no longer possesses the durability to warm up multiple times in a game, said manager Don Mattingly, who wants to be certain when he's going to call on the submariner.
''For his health and his preparation, using him late is best,'' Mattingly said Tuesday. ''He's not really a guy you can get up and down.''
In addition, Mattingly prefers to match up his harder-throwing relievers - especially right-hander Kyle Barraclough - against the meat of the opposing order in a key situation.
''For two years I've been putting Claw against the best part of anybody's lineup, in the seventh or the eighth,'' Mattingly said. ''We have some other guys who fit into that mold. We want to be flexible with a few of our guys down there.''
Ziegler's happy to be flexible himself, and shrugs at being anointed the closer even before the first spring training game.
''It's not a big deal to me,'' he said. ''I've been successful doing it in the past. I want to win games, and if they feel the best spot for me is to do that, I'm all for it. If they want me to come in earlier, I'm fine with that too.''
Nearly a week into spring training, Ziegler is still recovering from a bout with pneumonia a few weeks ago. His fever reached 105.1 degrees, and he made two trips to the emergency room.
''It was a little scary at times,'' he said. ''I spent a lot of time in bed and couldn't do much.''
He has yet to throw to hitters and likely won't pitch in the first few exhibition games, but said he needs only three or four outings to be ready for opening day.
Ziegler makes closer's money - $9 million this year - and his salary has become an anomaly in Miami following Jeter's paring of the payroll. But there wasn't much of a trade market for Ziegler, and he wasn't among the Marlins veterans lobbying to play elsewhere.
Instead, he'd like to stay with the Marlins long enough to pitch for them when they're contending, even though he's the oldest player on the 40-man roster by four years.
''I hope I still have quite a bit of time left,'' Ziegler said. ''The biggest thing for me is I always want to be in a place where I'm wanted. I'm happy to be here.''
---
More AP baseball: https://apnews.com/tag/MLBbaseball
---
---