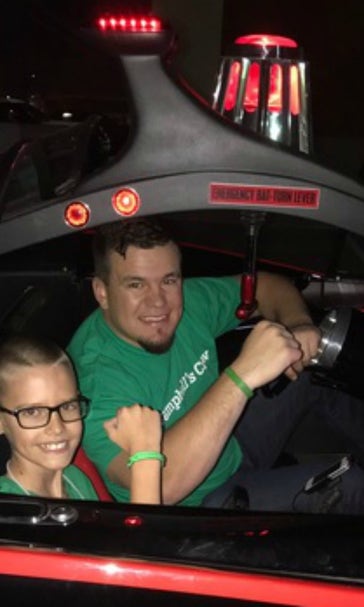 Kyle Schwarber surprised a young fan and drove with him in the Batmobile
December 14, 2016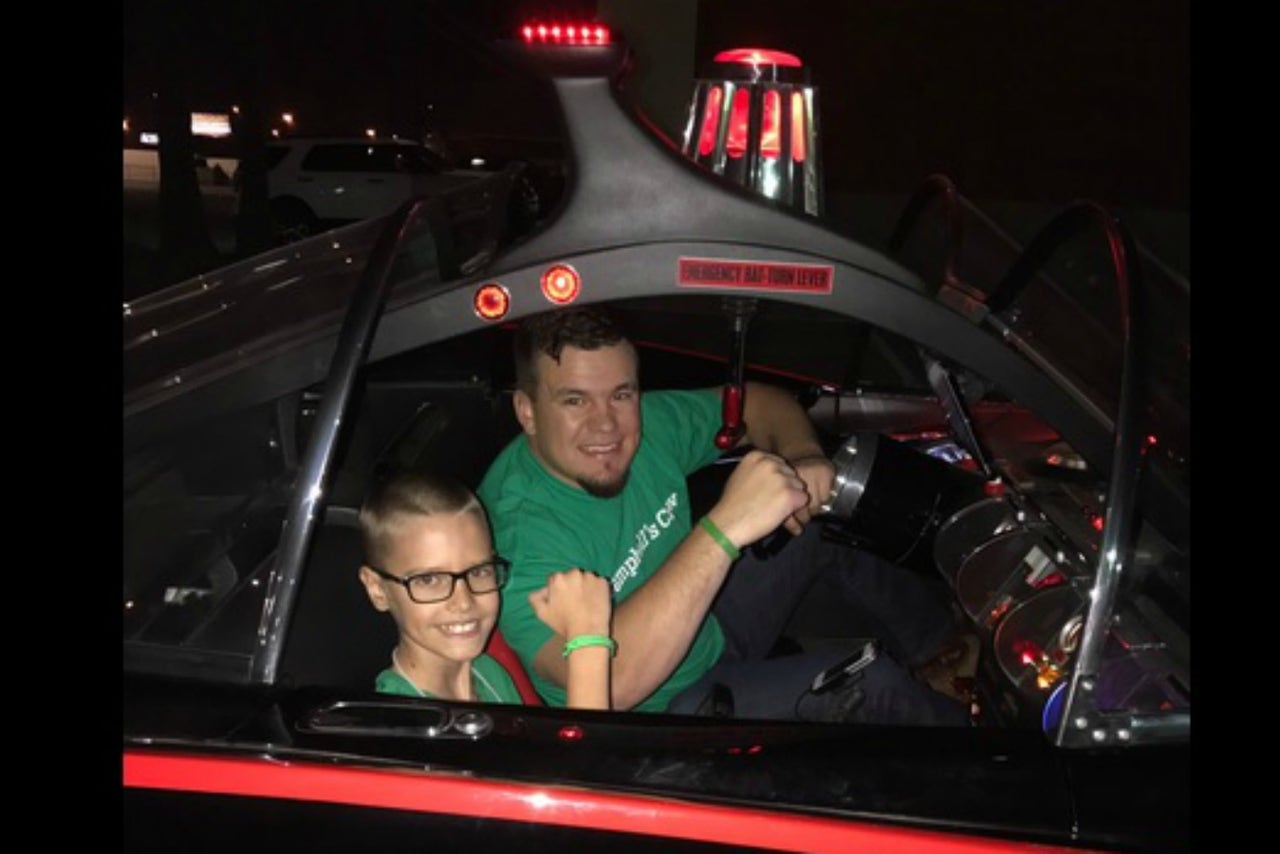 Many Cubs fans already consider Kyle Schwarber a superhero after his unbelievable return from a knee injury to help lead the team to its first World Series championship in 108 years. And the slugger only added to that perception over the weekend.
Schwarber shared some images from his surprise appearance at a party for 10-year-old Campbell Faulkner on Sunday:
The party was organized by HopeKids Arizona, which allowed Campbell -- who is battling a rare form of a mitochondrial disease -- to be Batman for the day.
According to MLB.com, Faulkner and Schwarber met during spring training in 2015 and have exchanged emails since then – with Faulkner even encouraging Schwarber after his knee injury this past April.
"He's just a good kid," Schwarber said. "He's got a really good heart and that's all you can say about the kid. He's a person you look up to because he's faced a lot of adversity in his life and he's only 10 years old. He's faced it with a big smile on his face. It was definitely something I could relate to, going through my little injury. He's someone you look up to every day."
Schwarber actually drove the Batmobile, taking Campbell and his family for a spin around the block.
Great job by Schwarber … err, Batman.
---
---