Zack Greinke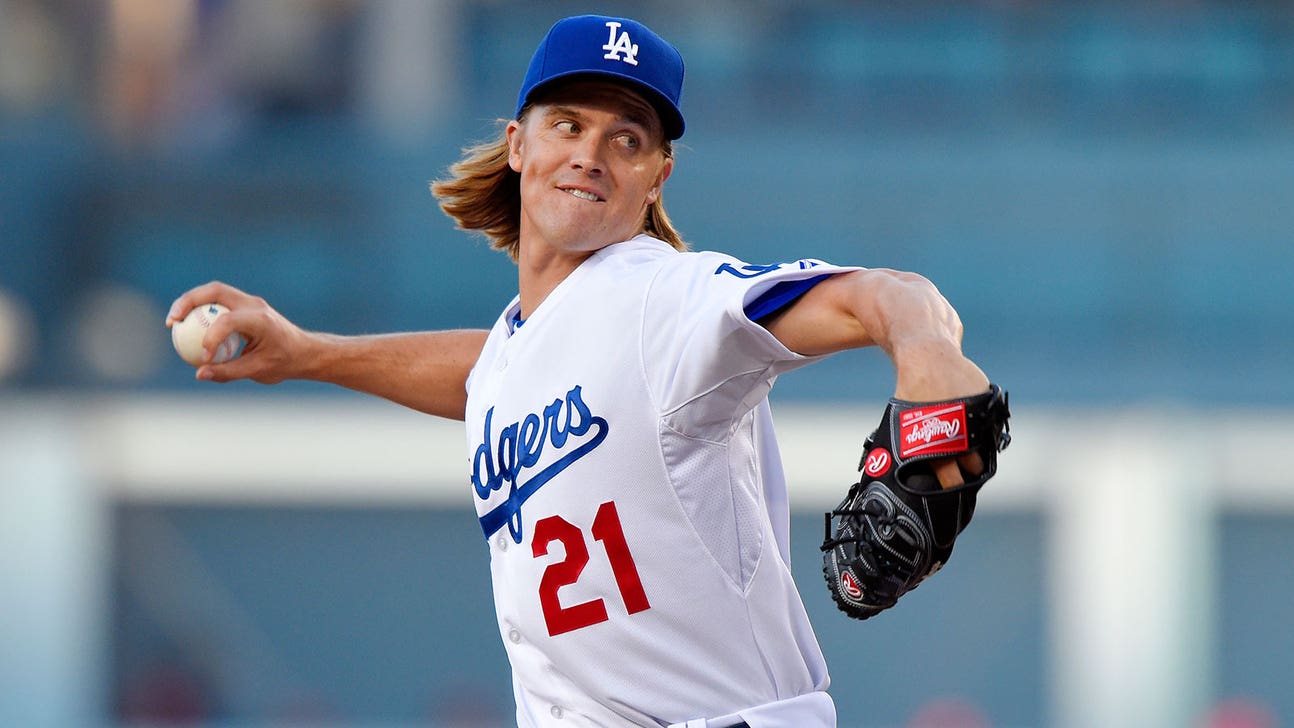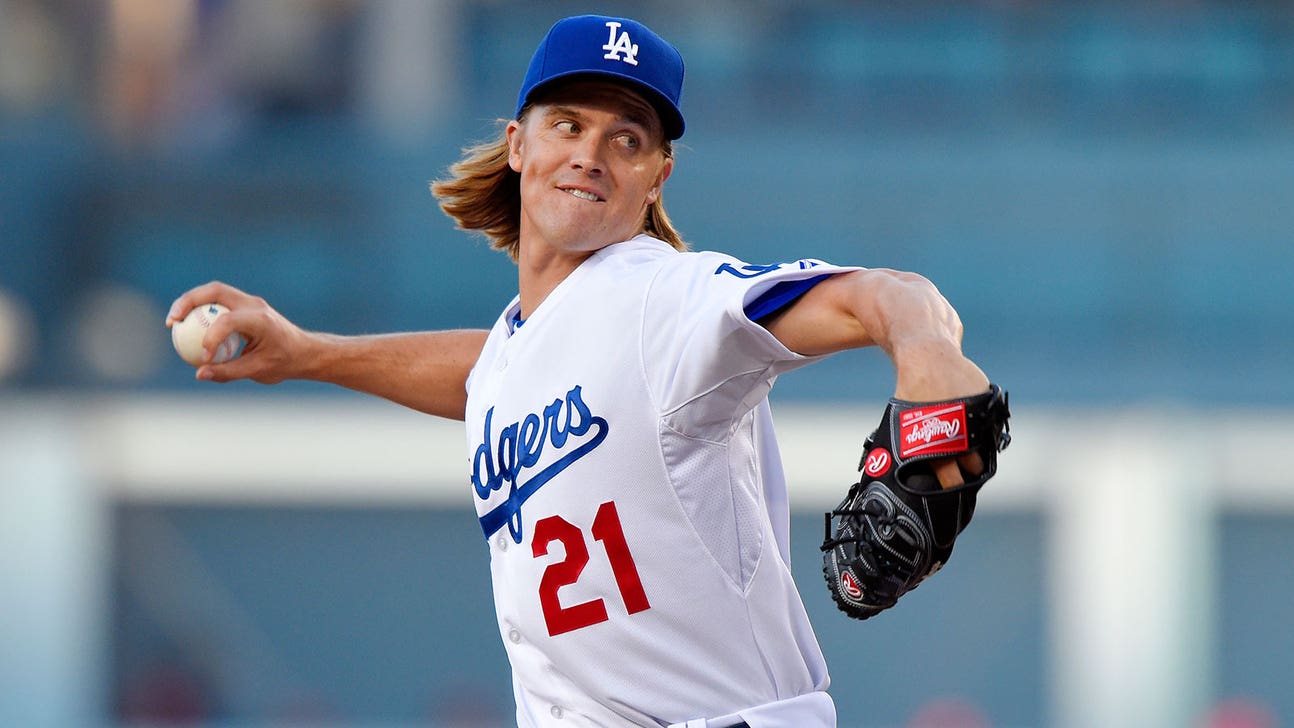 Zack Greinke
Greinke stretches scoreless streak, Dodgers blank Phillies
Published
Jul. 10, 2015 12:47 a.m. ET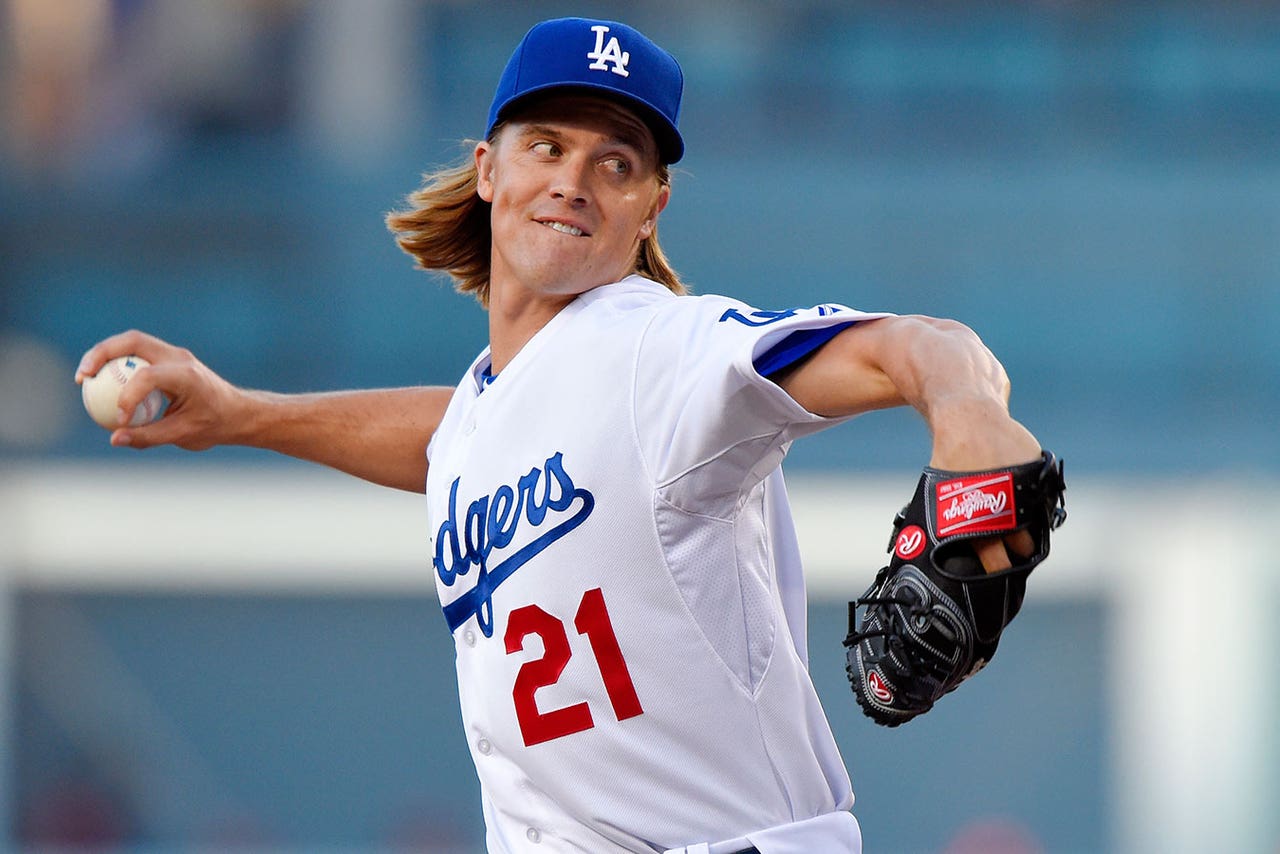 LOS ANGELES
Zack Greinke's personality dictates that he doesn't pound his chest over his current shutout streak — or his chances of starting in next week's All-Star Game.
All he concentrated on Thursday night were the things that helped him navigate another near-flawless outing against the Philadelphia Phillies, who managed only one hit off the right-hander through eight innings. Greinke extended his career-high scoreless streak to 35 2/3 innings and lowered his major league-best ERA to 1.39 in the Los Angeles Dodgers' 6-0 victory.
"Everything was pretty good. The location was good and I got ahead in the count," said Greinke, who struck out eight, walked none and retired his final 21 batters after giving up a leadoff single in the second to Ryan Howard.
"When you get a couple of outs and no one's on base, you can attack them. And when we got a couple of runs, I could attack even more. So it was the perfect combination of things. Also, I don't think there's been a mistake behind me in the field in a couple of months."
Adrian Gonzalez hit a two-run homer and Yasiel Puig ended an RBI drought of 51 at-bats with a two-run homer and two-run double for the NL West leaders. Los Angeles took three of four from the big league-worst Phillies and extended its division lead to 5 1/2 games over the idle Giants and Diamondbacks.
Greinke (8-2) threw 94 pitches in his last outing before heading to Cincinnati for his third All-Star Game -- and he made a strong case to be the National League starter next Tuesday. He followed up Clayton Kershaw's gem Wednesday night, when the reigning NL MVP and three-time Cy Young Award winner struck out 13 in an eight-hit shutout.
"It was all Greinke," Phillies interim manager Pete Mackanin said. "He was more impressive than the guy last night. Our guys competed, but it's tough when you face a guy like that."
Greinke hasn't allowed a run since June 13 at San Diego, when Justin Upton hit a go-ahead solo homer in the eighth inning to help the Padres beat him 2-1. His longest scoreless streak prior to this season was 24 innings in April 2009 with Kansas City, when he won the AL Cy Young Award with a 2.16 ERA and 16 wins.
"The things he's been doing so far have been great. He's almost been perfect," batterymate Yasmani Grandal said. "You can't ask for anything else. If it wasn't for the base hit that Howard got, it probably would have gotten him close to a no-hitter."
Rookie right-hander Severino Gonzalez (3-3) gave up four runs and five hits through 5 2/3 innings in his seventh major league start. Gonzalez has yielded 27 earned runs and 44 hits in 30 2/3 innings.
Gonzalez walked Grandal with two outs in the fourth and hit Andre Ethier on the right arm with an 0-2 pitch before Puig lined an 0-1 delivery into the right-field corner for a double that gave the Dodgers a 2-0 lead. The RBIs were Puig's first since his two-run single against San Francisco's Tim Lincecum on June 21 at Dodger Stadium.
Adrian Gonzalez, heading to his fifth All-Star Game next week, made it 4-0 in the sixth with his 17th homer after a leadoff single by Howie Kendrick. Puig added his fourth of the season in the eighth against Hector Neris after a single by Grandal.
Jimmy Rollins was 5 for 15 with a homer and five RBIs in his first series against Philadelphia. He spent his first 15 seasons with the Phillies and left as their career hits leader when the Dodgers traded for him in December. The three-time All-Star shortstop was the 2007 NL MVP, a year before he helped the Phillies win their first World Series title since 1980.
"They were just games. I didn't enjoy it any more than any other series," Rollins said. "Everybody wants there to be a lot made of that being my former team, but they were trying to get me out and I was trying to get hits. We were trying to win, and we were able to do that."
GETTING ACQUAINTED
Phillies relievers Justin De Fratus and Jake Diekman were escorted to the press box by a club official before batting practice so they could meet and chat with Vin Scully. The Hall of Fame broadcaster's first season with the Dodgers was 1950 — when Philadelphia's "Whiz Kids" won the team's first pennant in 35 years by beating the Dodgers on the final day of the season at Ebbets Field on Dick Sisler's 10th-inning homer off Don Newcombe.
UP NEXT
Phillies: A matchup of World Series MVPs, LHP Cole Hamels (2008) and LHP Madison Bumgarner (2014), will serve as the opening act in a three-game series at San Francisco on Friday night. Hamels (5-6) is 0-3 with a 3.03 ERA over his past seven starts after winning four in a row.
Dodgers: RHP Mike Bolsinger (4-3) has allowed only three home runs in 67 innings this season heading into Friday night's series opener against Milwaukee. But four of the 10 homers he has given up in the majors have been hit by the Brewers.
---
---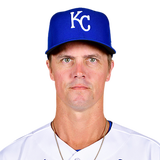 Get more from Zack Greinke
Follow your favorites to get information about games, news and more
---